Water Briefs
GE Water & Process Technologies has 14 falling film vertical tube evaporators operating or under construction at...
May 1st, 2006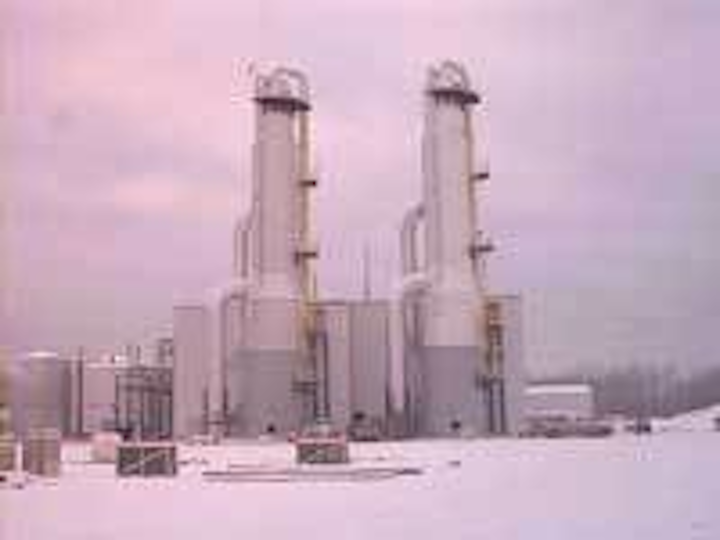 GE busy with produced water in Canada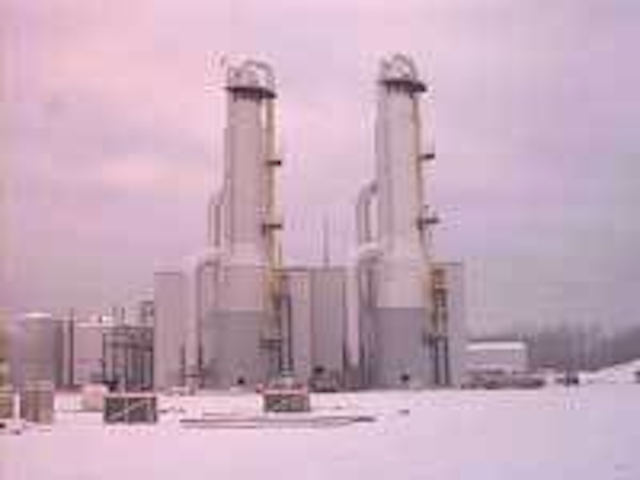 Click here to enlarge image
GE Water & Process Technologies has 14 falling film vertical tube evaporators operating or under construction at Steam Assisted Gravity Drainage (SAGD) heavy oil recovery facilities in Alberta, Canada, and overseas. To pretreat de-oiled produced water, many SAGD facilities have recently shifted from conventional methods of using warm or hot lime softening, filtration, and weak acid cation (WAC) ion exchange to the GE technology to produce steam generator feed water. Three evaporators are installed at the Suncor Firebag Stage 2 facility, and a fourth is in fabrication. Two more are installed at the Deer Creek Energy (Total) Joslyn Phase II facility. Another is installed at the Petro-Canada MacKay River facility. At least a dozen more installations are planned with construction anticipated in the next few years. A paper will be presented on the topic at the Petroleum Society's 7th Canadian International Petroleum Conference in Calgary, Canada, in mid-June.
Flowserve exec to lead Hydraulic Institute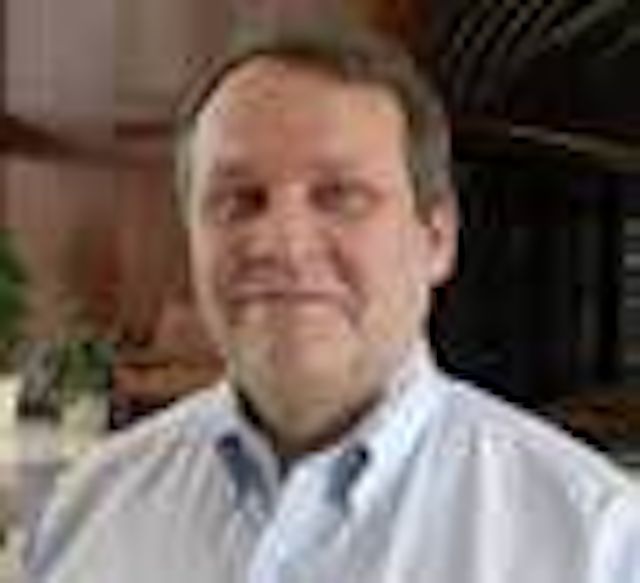 Click here to enlarge image
Flowserve Corp.'s Thomas E. Ferguson was elected president of the Hydraulic Institute for 2006-2007. Ferguson, an industry veteran, is a vice president of Flowserve Corp. and president of Flowserve Pumps. He has over 24 years of experience in the flow control industry, including over 15 years with Flowserve and one of its predecessor companies, BW/IP International.
GF Piping outfits world's largest cruise ship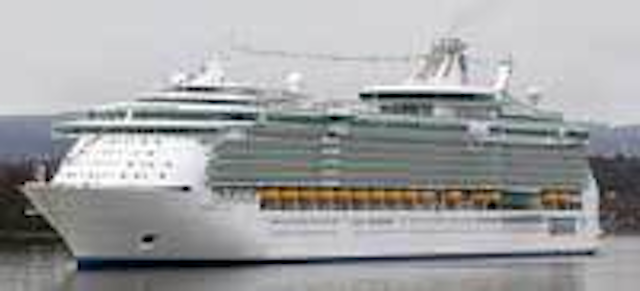 Click here to enlarge image
Taking advantage of growth in the cruiseline industry, Georg Fischer recently won a number of major orders in the face of stiff international competition. One of the most spectacular new ships it's involved in outfitting is the "Freedom of the Seas," the world's largest cruise liner and the new flagship of Royal Caribbean International. Georg Fischer, whose business units include GF Piping, supplied hot and cold water piping to all cabins using the INSTAFLEX plastic systems as well as drinking water treatment systems - a total of 10 in all - complete with PVC pipes, fittings and valves and drives.
ITT Industries now ITT Corp.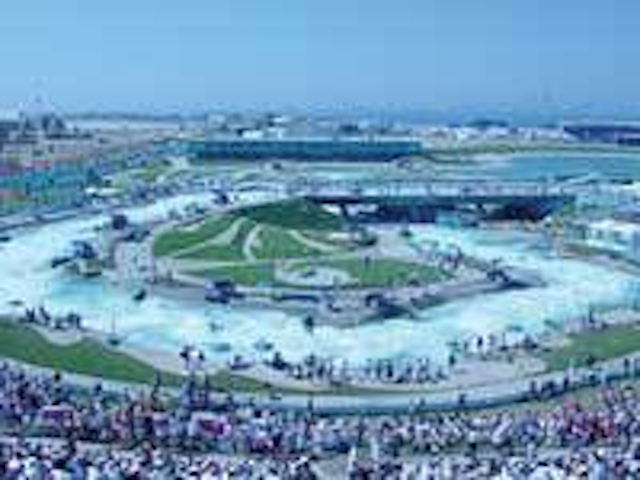 Click here to enlarge image
ITT Industries will become ITT Corp. as of July 1, following a shareholder vote May 9 to return to the name after 11 years. It was changed in 1995 to distinguish the company from others at the time with similar names. The company's stock ticker symbol, ITT, won't change. In other news, ITT Flygt was picked to provide the complete pumping station for the 2008 Beijing Olympic Kayaking course, its fourth straight Olympics winning this contract. Under the US$1 million agreement, Flygt Beijing will provide six pumps, including control panels, capable of pushing as much as 5,000 gallons of water per second through the 500-meter course.
Allhands on deck for Orival as VP
Orival Inc., Englewood, NJ, manufacturer of manual strainers and automatic self-cleaning screen filters for industrial, municipal and irrigation applications, has hired Dr. Marcus N. Allhands, PE, as vice president of business development. Most recently, he was senior application engineer for Amiad Filtration Systems.
MECO wins 'Small Business' honors, contracts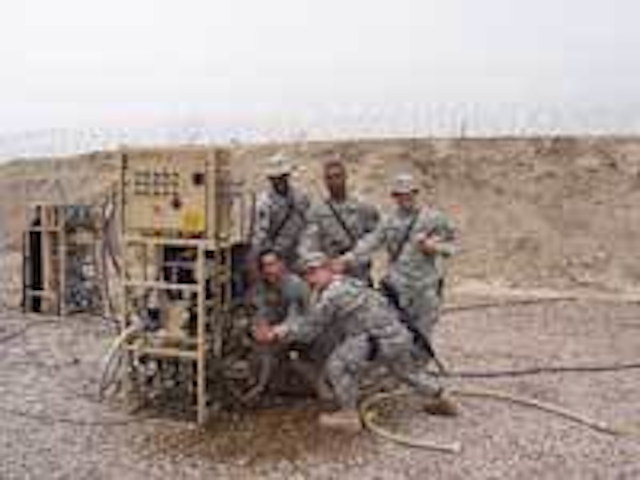 Click here to enlarge image
Mechanical Equipment Company (MECO) Inc., designer and manufacturer of the U.S. Army's latest Light Weight Water Purifier (LWP) units, won the Excellence in Government Contracting Award as the Small Business of the Year. The Louisiana Procurement Technical Assistance Center (PTAC), a Department of Defense supported agency, presented the award to MECO for the LWP program. After Hurricane Katrina, which devastated MECO's factories in New Orleans, the company quickly re-established production facilities in Covington, LA, and Sugar Land, TX. This allowed minimal disruption to the U.S. Army program to provide LWPs under a five-year contract. For example, the 10th Mountain Division, based at Camp Liberty, Iraq, is presently using the LWP in a combat environment there. In other recent news, the company patented an innovation in manufacture of pharmaceutical grade water and won contracts from Baxter Laboratories for a WFI still in Maricao, Puerto Rico, as well as an LWP contract for the U.S. Army TACOM and U.S. Air Force Space Command.
Three Woodard & Curran plants honored
Click here to enlarge image
Three treatment facilities contract operated by Woodard & Curran won awards from state and regional associations. The Georgia Association of Water Professionals (GAWP) recognized the Fowler Water Reclamation Facility, operated by Woodard & Curran and Metcalf & Eddy in Forsyth County, GA, as the 2006 Wastewater Plant of the Year for the 1-mgd and less non-discharging category. The GAWP also recognized Delta Air Lines' Industrial Wastewater Treatment Facility at Hartfield-Jackson Atlanta International Airport as Industrial Plant of the Year in the indirect discharge, biological treatment category. The Ellsworth Air Force Base Wastewater Treatment Facility was recognized by the South Dakota Department of Environment and Natural Resources with the 2005 Industrial Operation and Maintenance Excellence Award.
Mosack Family regains Conbraco control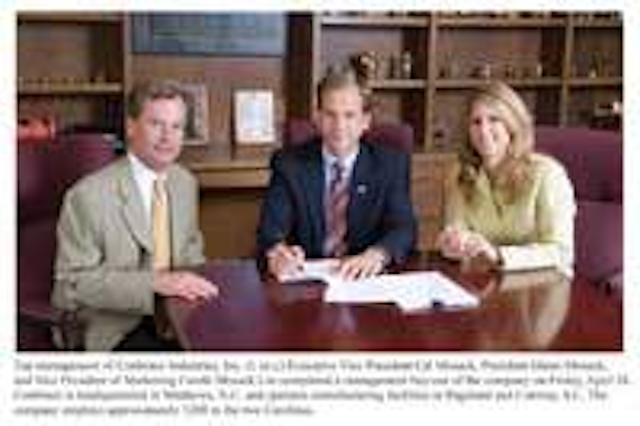 Click here to enlarge image
A management team led by members of the company's founding family today repurchased control of Conbraco Industries Inc., the valve manufacturer in Matthews, NC, since 1955. President Glenn Mosack, executive vice president Cal Mosack and vice president of marketing Carole Mosack Lee completed a management buy-out of the company their grandfather founded in Detroit in 1928. Conbraco manufactures the Apollo® Valves brand of ball valves, pressure reducing valves, backflow preventers, safety relief valves, actuators and other flow control devices. In other news, Glenn Mosack was nominated for the Ernst & Young Entrepreneur of the Year award.
GL&V paper, mining contracts over $20 million
The Pulp and Paper Group of Montreal's Groupe LaPerriere & Verreault Inc. (GL&V) was recently awarded contracts in China, Russia, Turkey and Bosnia worth over $14 million. GL&V also recently purchased principal assets of KanEng Industries Inc. of Quebec - which specializes in paper making machine components that include showering systems, heating and cooling systems, dryer drainage systems - and Enviroquip Inc., a membrane specialist in the U.S. municipal wastewater treatment market. Lastly, the company's Process Group won five contracts for over $16.3 million in the mining industry in Latin America.
Onset gets Sample as new president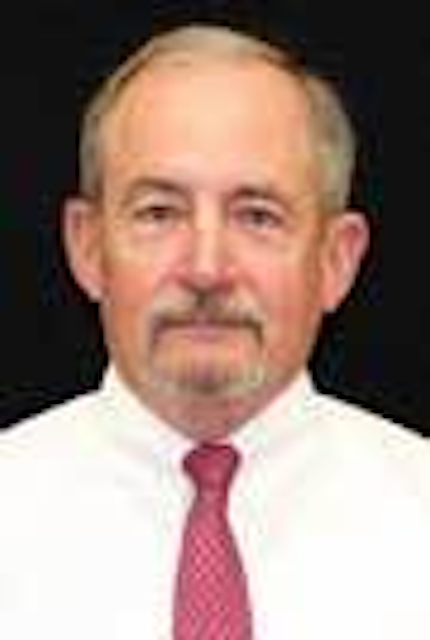 Click here to enlarge image
Onset Computer Corp., a leading supplier of battery-powered data loggers and weather stations, has appointed Jack Sample as president. Sample brings over 28 years of sales, marketing and operations management experience to Onset, having most recently served as the company's sales and marketing director. Prior to joining Onset in 2002, Sample spent 24 years with Hewlett-Packard and Agilent Technologies, working in the United States and Europe.
---

WATER FOR PEOPLE ELECTS B&V EXEC
Black & Veatch Water senior vice president Richard Kuchenrither begins a three-year term July 1 as a new board member for Water For People, an independent group focused on improving water and sanitation conditions in developing countries that B&V helped found in 1991. A past president of the Water Environment Federation and board member of WERF and the National Biosolids Partnership, Dr. Kuchenrither is a 27-year B&V veteran. In other news, B&V won the top ranking for U.S. engineering design companies and ranked fifth for those with expertise in water and sewer projects in ENR magazine's latest rankings.
states' rights in dam case UPHELD
The U.S. Supreme Court, on May 15, upheld state government's authority to lessen the water quality impacts of hydroelectric dams and other federally licensed activities within their borders. Pennsylvania was among the majority of states that filed a "friend of the court" brief in the important case. In January, the state's Department of Environmental Protection joined the friend of the court brief in the S.D. Warren v. Maine Board of Environmental Protection case to support Maine's right to regulate dams on its rivers under Section 401 of the Clean Water Act. The EPA and states have used authority under the Act to protect water quality, safeguard river ecosystems and restore fisheries. In separate action, the EPA Inspector General questioned the agency's assertion the proposed new federal mercury rule won't cause toxic "hot spots."
CDS Technologies joins StormwaterAuthority.org
The Morgan Hill, CA, business joins the website as a new affiliate member. Other partners include Storm Water Services Inc., Baysaver Technologies Inc., Roscoe Moss Co. and CONTECH Stormwater Systems, the last renamed recently from Stormwater360. In other news, PBS&J's Michael Bloom will serve on a Water Environment Research Foundation committee to oversee an urban stormwater project to evaluate larger size pollutants.