PRODUCTS & SERVICES Odor Control
Novozymes Biologicals has introduced a new product for the control of sulfide odors. The product, BI-Chem® DP 110, can metabolize reduced sulfur compounds thereby controlling the malodors they generate.
Nov 1st, 2003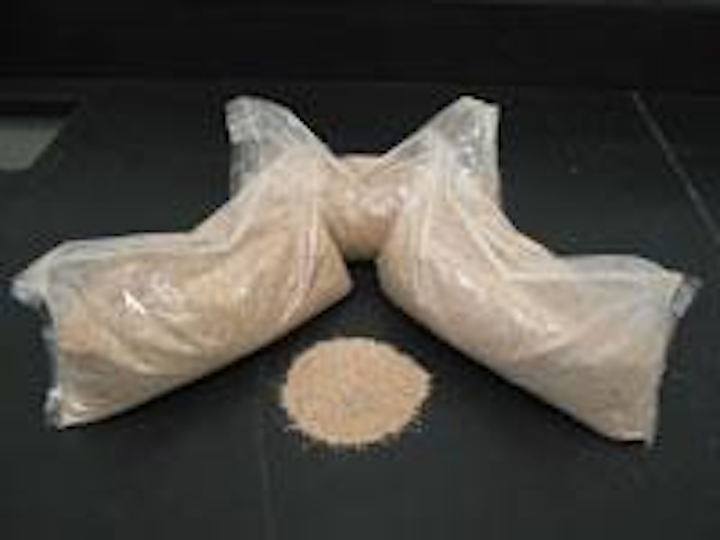 Sulfide control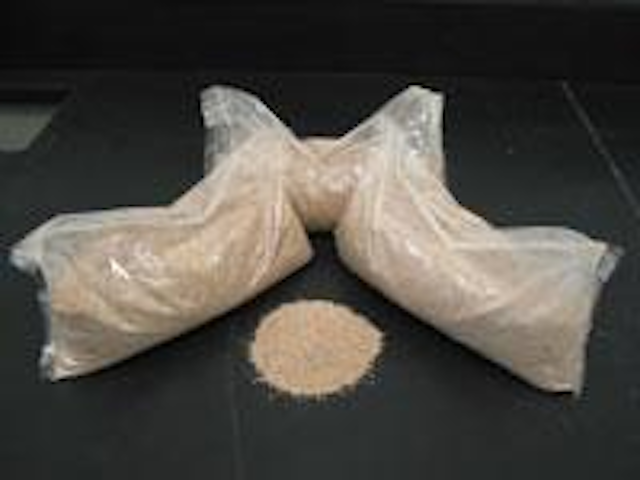 Click here to enlarge image
Novozymes Biologicals has introduced a new product for the control of sulfide odors. The product, BI-Chem® DP 110, can metabolize reduced sulfur compounds thereby controlling the malodors they generate. The product contains facultative anaerobes capable of oxidizing reduced sulfur compounds as an energy source in aerobic and anoxic environments. It is available in a 25 lb pail and in convenient 1 lb SoluPaks. The product is offered through select distributors and directly through Novozymes Biologicals.
Novozymes Biologicals, Inc.
Salem, VA
Tel: 800-859-2972
Web: www.novozymes.com
Corrosion, odor control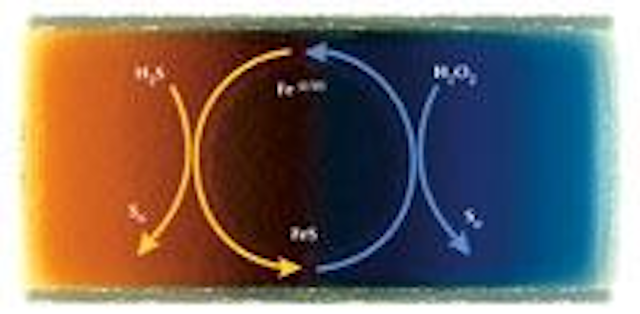 Click here to enlarge image
The use of hydrogen peroxide and iron salts are both proven methods for treating sulfide for odor and corrosion control in collection systems. US Peroxide has integrated these two methods in a synergistic fashion that results in improved performance and lower iron consumption. The proprietary technology is known as Peroxide Regenerated Iron - Sulfide Control™ or PRI-SC™. Along with long-duration control of sulfides to low levels, the technology provides benefits that include rapid oxidation, improved influent quality and benefits for clarification and digesters.
US Peroxide, Inc.
Atlanta, GA
Tel: 404-589-9381
Web: www.h2o2.com
Organic odor neutralizer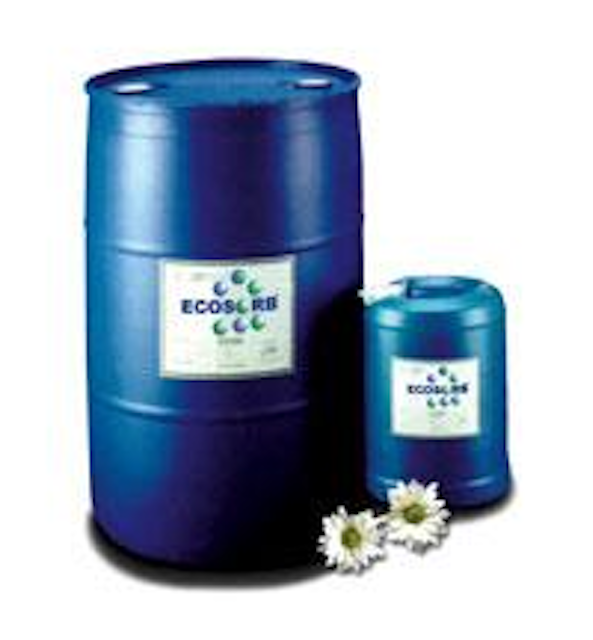 Click here to enlarge image
Ecosorb® Natural Organic Odor Neutralizer removes a wide spectrum of odors from the air without using fragrances or harsh chemicals. Instead, it uses patented technology to eliminate unwanted odors by neutralizing them, rather than simply masking them. The product from Odor Management Inc. is typically diluted with water and sprayed into odorous areas in an atomized mist. The droplets electrostatically attract the molecules that form the odor, then capture and neutralize them, diminishing their volatility until they are reduced to their lowest possible form. The system is effective with harmful gases, including hydrogen sulfide, sulfur dioxide, ammonia, ethyl mercaptan and methyl mercaptan.
Odor Management, Inc.
Barrington, IL
Tel: 800-662-6367
Web: www.odormanagement.com
Electrochlorinators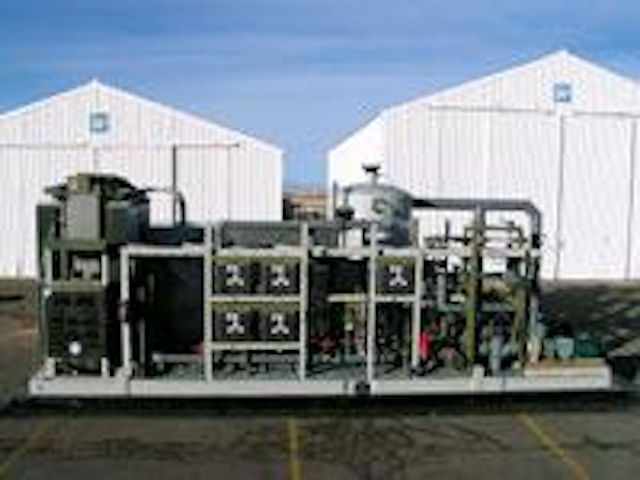 Click here to enlarge image
Pepcon Systems' ChlorMaster electrochlorinators provide on-site sodium hypochlorite generation for use in a variety of applications including wastewater disinfection, marine organism control, potable water chlorination, and odor control systems. The company's electrolytic cells are installed worldwide for use with sewage treatment plants, sewage collection systems, desalination plants, water treatment plants, onshore and offshore oil production facilities, power plants, and chemical plants. As a custom equipment manufacturer, the company can provide an electrochlorination system to meet specific project objectives.
Pepcon Systems Inc.
Cedar City, UT
Tel: 435-865-5045
Web: www.pepconsystems.com
Odor control products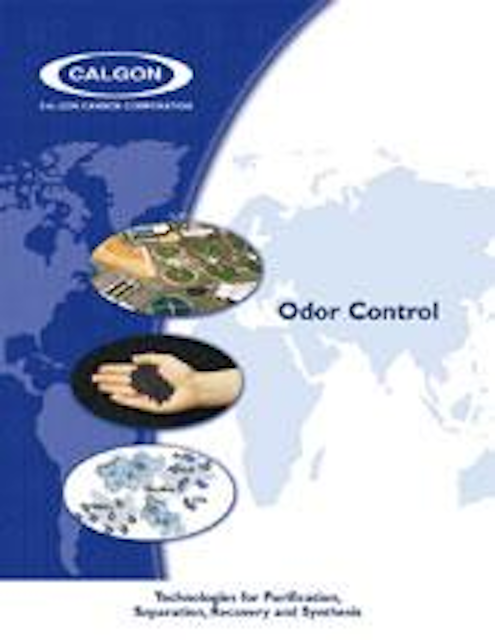 Click here to enlarge image
Calgon Carbon offers a wide variety of odor control products and services. The company provides a number of unique systems in each of the three major technology branches of odor control: activated carbon, biological oxidation, and chemical scrubbing. The company can provide integrated systems that employ various combinations of these technologies to solve the most challenging odor problems.
Calgon Carbon Corp.
Pittsburgh, PA
Tel: 800-422-7266
Web: www.calgoncarbon.com
H2S monitoring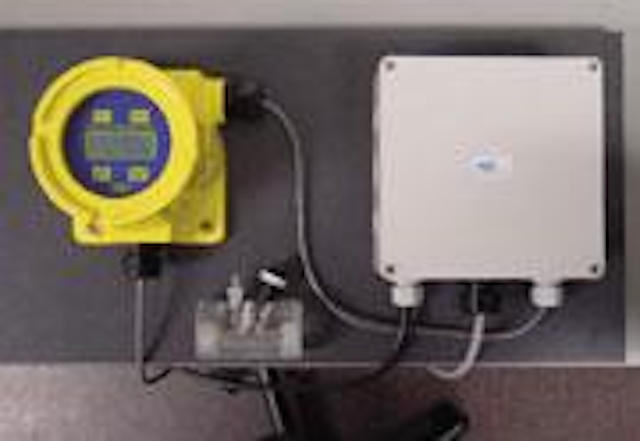 Click here to enlarge image
Hydrogen Sulfide monitoring in the inlet and outlet of wastewater odor control scrubbers presents difficulties due to the detrimental affect of condensing water on H2S sensors. Monitoring systems using sample conditioning systems have resulted in systems that are expensive and require regular operator service. Analytical Technology has developed a system for H2S monitoring in wet gas streams that solves these problems. The company's new D12 scrubber monitor combines a unique "water tolerant" hydrogen sulfide sensor with a simple sensor purging system that allow continuous monitoring of H2S in condensing air streams. Wet H2S sensors used in this system are housed in a special acrylic flowcell designed for connection to 1'' scrubber sampling lines.
Analytical Technology, Inc.
Collegeville, PA
Tel: 800-959-0299
Web: www.analyticaltechnology.com
Biofilter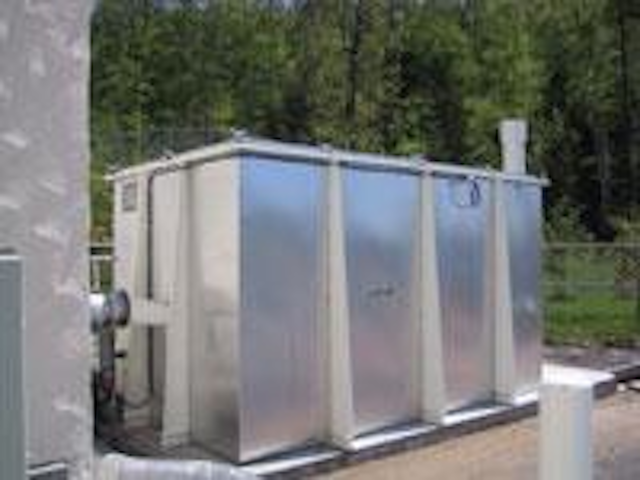 Click here to enlarge image
Eliminate plant odor problems with Biorem's new Synergy™ biofilter system. The new system has been designed especially for odor, VOC and H2S control at municipal and industrial wastewater treatment plants and pumping stations. A full scale ultra-compact working unit will be on display at WEFTEC. A free color brochure is also available.
Biorem Technologies Inc.
Guelph, ON Canada
Tel: 800-353-2087
Metering pumps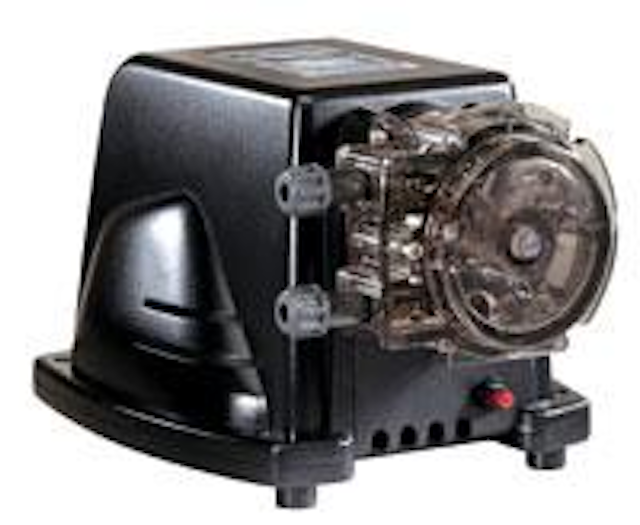 Click here to enlarge image
The BDF series from G.H. Stenner is an ideal pump for timed applications injecting deodorizers and/or sanitizers for odor control, enzymes for drain line maintenance, and biocide feed for cooling towers and water fountains. Units are available in flow rates up to 21 ounces per event and 100 psi capability with up to 24 events per day. Features also include an easy-to-program timer in 24 hour and 7 day configurations with battery back-up. Self-priming and simple to operate, models are available in 115 volt with UL approval.
G.H. Stenner & Co., Inc.
Jacksonville, FL
Tel: 800-683-2378
Web: www.stenner.com
Hydrogen sulfide monitor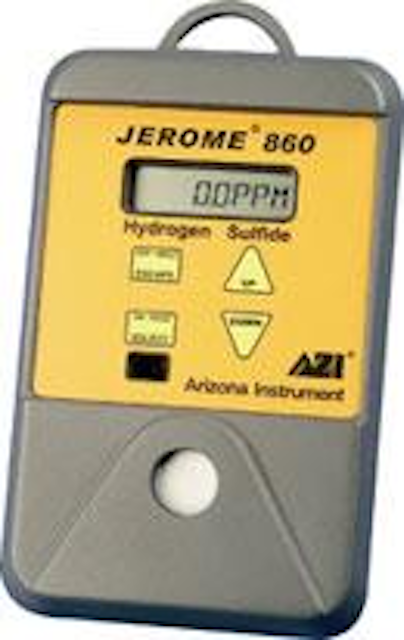 Click here to enlarge image
Wastewater treatment facility managers now have a new weapon in their fight against corrosion and nuisance odors. High hydrogen sulfide levels, the primary culprit, can now be tracked with Arizona Instrument's new Jerome 860 continuous monitor. The hydrogen sulfide monitor's automatic, long-term monitoring helps users determine how well control measures are working. The unit measures and stores up to 100,000 data points, which can be downloaded to either a PDA or a PC. In-field calibration and customized reports allow users to verify and document results.
Arizona Instrument
Tempe, AZ
Tel: 800-290-1414
Web: www.azic.com
Odor control
The new GE Betz ProSweet™ family of products act immediately at the source to neutralize hydrogen sulfide, mercaptans and other acidic and reduced sulfur compounds to reduce or eliminate troublesome odors and toxic buildup. Easy to feed, the products require no pH adjustments or special equipment. ProSweet products contain no metal salts or oxidizers to corrode equipment, lower pH levels, remove biological nutrients, create handling problems or generate sludge that can increase waste disposal costs. The formulations can be automatically misted into the air to control odor emissions from outdoor waste piles. Formulations are also available to control or minimize a wide range of nonsulfide odors.
GE BETZ
Trevose, PA
Tel: 215-942-3559
H2S monitor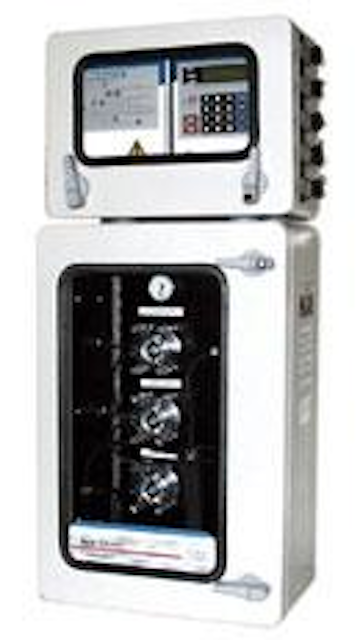 Click here to enlarge image
Isco has introduced the Advisor™ Purgeable Hydrogen Sulfide Monitor, which provides continuous sensing of purgeable H2S in wastewater flow streams. The monitor measures dissolved H2S and regulates existing chemical dosing or injection systems to assure cost-effective odor control. Housed in a self-contained NEMA 4x (IP67) enclosure, the instrument's primary output is a 4-20 mA signal for feedback control of the chemical feed pump used to inject destructor chemical into an offending stream. Programmable alarms can be set to trigger corrective actions when abnormal conditions occur.
Isco, Inc.
Lincoln, NE
Tel: 800-228-4373
Web: www.isco.com
Metering pump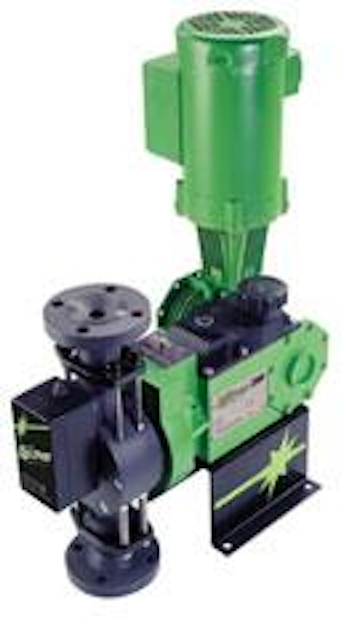 Click here to enlarge image
Pulsafeeder, A Unit of IDEX Corp., has introduced the Pulsar HypoPump®, which is designed to meter the full range of concentrations of sodium hypochlorite and its vapors associated with heat and degradation of composition. The pump features a patented design that allows pressurized process fluid to cyclically flush liquid through the pump's discharge check system while maintaining high performance and chemical dosing accuracy.
Pulsafeeder Inc.
Rochester, NY
Tel: 585-292-8022
Web: www.pulsa.com
Odor control
Altivia has introduced Nitrazyme™ Plus, a new proprietary nitrate blend designed to control odor causing sulfides and related malodors as well as prevent the biological generation of sulfides. The product provides a source of bound oxygen (nitrate-oxygen) to naturally occurring facultative anaerobic denitrifying bacteria present in wastewater, which these bacteria metabolize preferentially over alternative sources of oxygen such as sulfate. To address the presence of existing sulfide, a proprietary component has been incorporated which reacts immediately with dissolved sulfide.
Altivia Corp.
Houston, TX
Tel: 866-258-4842
Web: www.altivia.com
Deodorizer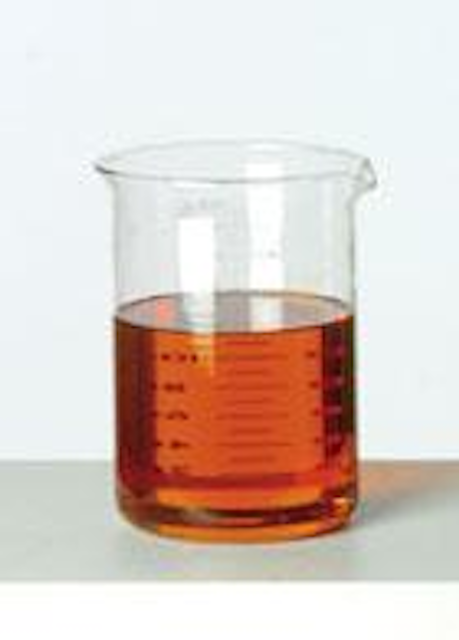 Click here to enlarge image
Formula 105 Aqueous Deodorizer can be used to control wastewater odor in lagoons, air scrubbers, lift stations and sludge without using VOCs or fragrances. This concentrated product from Definitive Deodorant Co. needs only a chemical metering pump to inject into the water system, where it remains. There are no emissions into the atmosphere. It is safe for equipment and employees, is non-corrosive, non-toxic and not harmful to the environment. It enhances aerobic bacteria in lagoons. Customers report reduction of total suspended solids resulting in savings on sewage up-charges, and accelerated flocculation of heavy metals. The product is biodegradable and suitable for sludge that is land-applied. It can be used in recycled water.
Definitive Deodorant Co.
North Kansas City, MO
Tel: 800-844-4032
Web: www.odorless.com/industrial.htm
Odor, corrosion control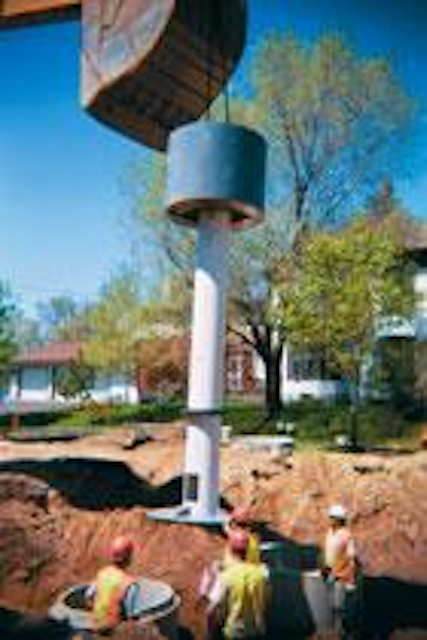 Click here to enlarge image
Ipex is launching the Vortex Flow Insert, a system designed to eliminate sewer odor emissions and control corrosion. The insert's high-tech, low-maintenance design has no moving parts and offers savings over conventional chemical injection systems. Applications include any sewers that have potential for odorous discharges including manhole drops, pumping station wet wells, and forcemain discharges. The insert features a patented spiral flow design that uses "passive hydraulic technology" to harnesses the energy of the sewage flow to re-aerate the sewage and oxidize odorous gases.
Ipex Inc.
Tel: 800-463-9572
Web: www.ipexinc.com
Chlorine dioxide generators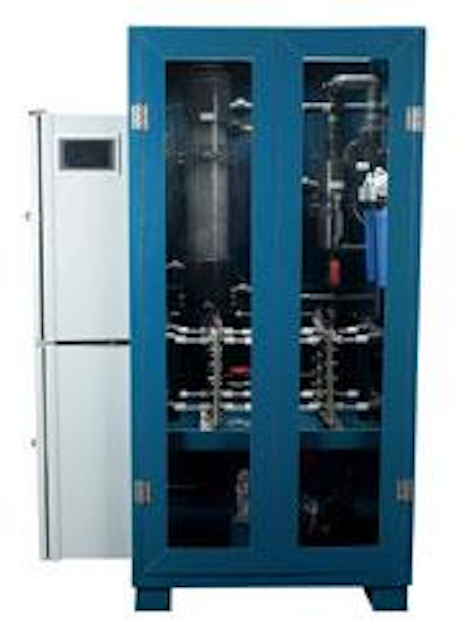 Click here to enlarge image
Patented, on-demand, electrochemical-based technology from PureLine produces a 99.5% pure, chlorine-free ClO2 gas that is educted into the process stream. PureStrip™ generators use 25% sodium chlorite as a single precursor to enhance safety and simplify operation. They provide disinfection, odor, taste and color control ideal for use in process water, food processing, wastewater and industrial cooling applications. Features include an automated programmable logic controllers (PLCs) with a color touch-screen operator interface terminal (OIT) and integrated DCS capability. Available ClO2 capacities: 0-6, 0-30 and 0-100 lbs/day.
PureLine Treatment Systems
Lake Forest, CA
Tel: 800-383-7873
Web: www.pureline.com
Odor control systems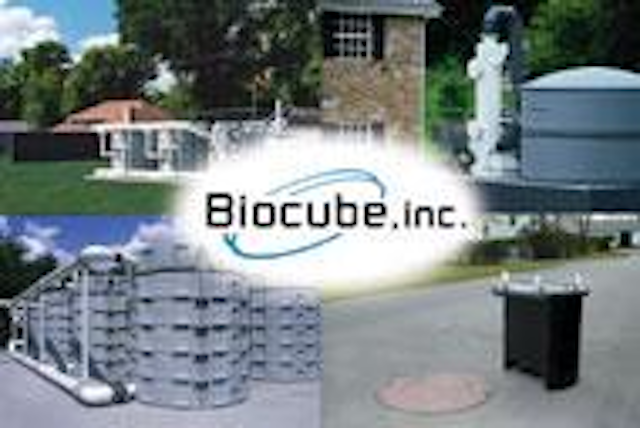 Click here to enlarge image
Biocube manufacturers biofiltration odor-control systems which employ organic media and a patented multi-layer modular tray system to remove hydrogen sulfide. The company's new BMF-12 system features a 12' diameter footprint and meets higher-volume odor control needs from 50-10,000 CFM @ 5 – 1000 ppm, with 99% efficiency. Its Pentpack System features a 6' diameter footprint and covers volumes from 150 – 2500 CFM @ 5 – 1000 ppm per unit. Both systems feature modular design allowing multiple unit stacks to be manifolded together for handling higher capacities. The company's LS-100 presents a compact, turnkey solution for lower-volume pumping and lift station applications for under $10,000.
Biocube, Inc.
Victor, NY
Tel: 716-924-2220
Web: www.biocube.com
Odor control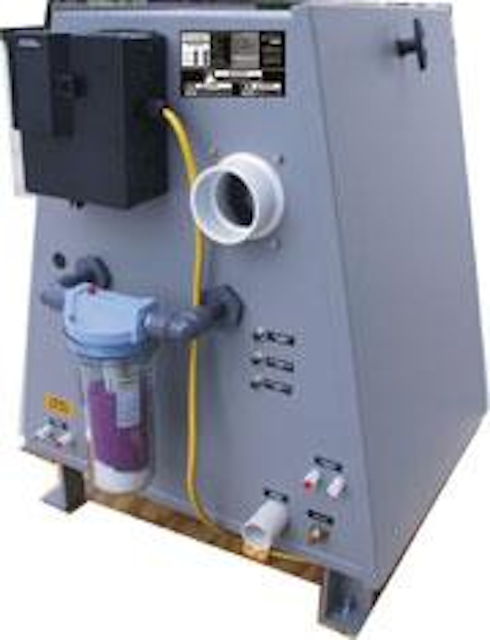 Click here to enlarge image
A new odor control technology from Process Solutions not only eliminates odors but also neutralizes pH corrosion, kills biofilm and helps break down grease in pump stations. This new technology is the Vapex unit, which is designed to eliminate odors and stop corrosion in any odorous space by using air, water and power to generate a Hydroxyl ion fog that is injected into the odorous space. No chemicals are purchased, handled or stored.
Process Solutions, Inc.
Campbell, CA
Tel: 408-370-6540
Web: www.4psi.net