NSF International appoints new member to board of directors
John D. Graham, Ph.D., Dean of the Indiana University School of Public and Environmental Affairs, was appointed to NSF Internationals' board of directors.

Mar 7th, 2014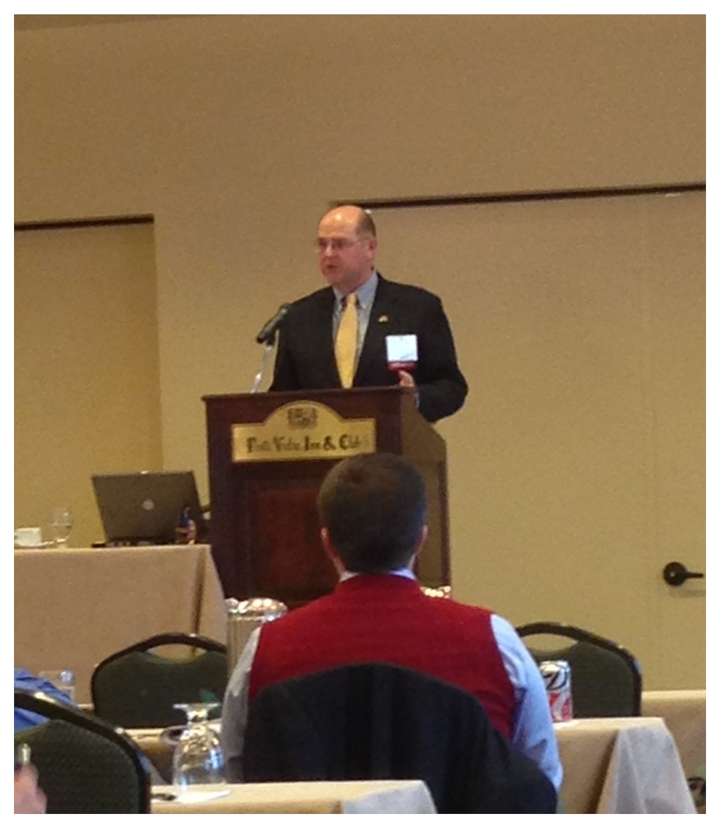 John D. Graham, Ph.D.
ANN ARBOR, MI, March 7, 2014 -- John D. Graham, Ph.D., Dean of the Indiana University School of Public and Environmental Affairs, has recently been appointed to the board of directors of
NSF International
-- global public health and safety organization.
Graham has a distinguished record in
risk analysis
, management and communication. For 17 years, he served as a faculty member at the Harvard School of Public Health, where he founded and led the Harvard Center for Risk Analysis. Earlier in his career, he served as staff associate to Chairman Howard Raiffa's Committee on Risk and Decision Making of the National Research Council, an arm of the National Academy of Sciences.
In 1995, Graham was elected President of the Society for Risk Analysis (SRA), where he organized the first World Congress on Risk Analysis with representatives from Europe, Japan, China, Australia, Canada, and the United States. As a scholar, he is best known for comparing the costs and effectiveness of 500 lifesaving programs in medicine,
public health
and environmental health.
Graham left Harvard in 2001 when President George W. Bush nominated him to serve as Administrator, Office of Information and Regulatory Affairs, U.S. Office of Management and Budget. As a Senate-confirmed official (2001-2006), he led the statistical and regulatory-review activities of the federal government and fostered new regulations that saved lives, prevented disease and advanced environmental protection. He also played a pioneering role in new collaborative efforts at regulatory coordination between the European Union and the United States.
In 2008, Graham assumed the Deanship of the Indiana University School of Public and Environmental Affairs (Bloomington and Indianapolis), one of the largest public affairs schools in the U.S. Throughout his career, Graham has presented and published hundreds of papers on risk analysis for business leaders, government officials and the media, including contributing to John Stossel's ABC special, "Are We Scaring Ourselves to Death?". He also has presented invited testimony to the European Commission, UK Parliament and U.S. House and Senate Committees.
Graham has earned numerous awards for his risk management work including SRA's highest honor of excellence, the Distinguished Lifetime Achievement Award. Senator Patrick Moynihan honored Dr. Graham for bringing risk analysis insights to federal clean-air legislation. Additional awards include an Outstanding Service Award from the U.S. Centers for Disease Control and Prevention for developing and supporting the National Agenda for Injury Control; an Annapolis Center Annual Public Service Award for Achievements in Risk Communication to the American People; and a Carnegie Mellon University Alumni Merit Award.
Graham was recently elected membership in the National Academy of Public Administration. Further, he earned his Ph.D. from Carnegie Mellon University. His dissertation on automobile safety was cited in pro-airbag decisions by the U.S. Supreme Court and the Secretary of Transportation Elizabeth Dole. Additionally, he holds a bachelor's degree in politics and economics from Wake Forest University and a master's degree in public policy from Duke University.
About NSF International


NSF International is an independent global organization that writes standards, and tests and certifies products for the food, water, health sciences and consumer goods industries to minimize adverse health effects and protect the environment (nsf.org). Founded in 1944, NSF is committed to protecting human health and safety worldwide. NSF International is a Pan American Health Organization/World Health Organization Collaborating Center on Food Safety, Water Quality and Indoor Environment. For more information, visit
www.nsf.com
.
###