Hydro-Thermal earns presidential award for export expansions
Hydro-Thermal Corporation, a manufacturer of direct steam injection heaters, received the President's "E" Award for Exports.
Jun 2nd, 2014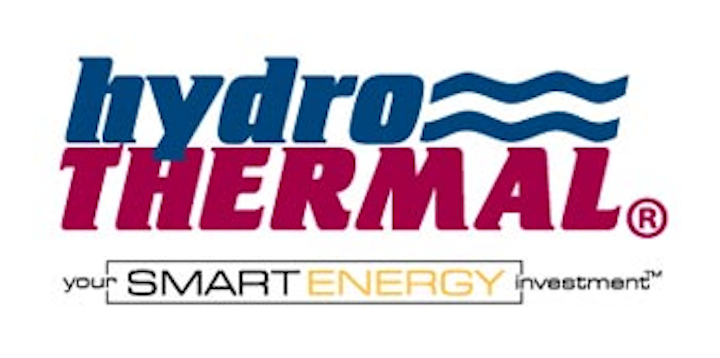 WASHINGTON, DC, June 2, 2014 -- Hydro-Thermal Corporation, a manufacturer of direct steam injection heaters, has received the
President's "E" Award
for Exports at a ceremony in Washington, D.C. The "E" Awards are the highest recognition any U.S. entity may receive for making a significant contribution to the expansion of
U.S. exports.
U.S. Secretary of Commerce Penny Pritzker presented Hydro-Thermal with the award. "The President's 'E' Award winners are fantastic American businesses and organizations that have played a crucial role in strengthening and growing our economy through increased U.S. exports," she said. "By selling Made-in-America
goods and services
internationally, U.S. business can grow faster, hire more employees, pay higher wages, and help spread American ideas, innovation and values."
Hydro-Thermal Corporation, located in Waukesha, Wis., is a global manufacturing company that designs, engineers, produces, and installs Hydroheaters. Their patented heating system completely mixes steam and
process liquids
while delivering precise and consistent temperature, instantaneous heating, and no scaling or fouling of the product.
U.S. exports of goods and services hit an all-time record of $2.3 trillion in 2013. Nationally, jobs supported by exports reached more than 11 million last year, up 1.6 million since 2009. Launched earlier this month, NEI/Next, a new phase of President Obama's National Export Initiative, works to boost economic growth and support additional American jobs by assisting more U.S. companies of all sizes in exporting to more markets across the globe.
President Kennedy revived the World War II "E" symbol of excellence to honor and provide recognition to America's exporters. The "E" Award Program was established by Executive Order 10978 on Dec. 5, 1961. Four years of successive export growth and an applicant's demonstration of an innovative international marketing plan that led to the increase in exports is a significant factor in making the award.
Companies are nominated through the Department of Commerce's U.S. and Foreign Commercial Service office network, located within the Department's International Trade Administration. A total of 66 U.S. companies were presented with the President's "E" Award this year.
About Hydro-Thermal Corporation
Hydro-Thermal Corporation
manufactures direct steam injection heaters that perform anaerobic digestion with precise temperature control. The Hydroheater saves energy, time and space in the waste digesting process. For more information, visit
www.hydro-thermal.com
.
###