ProMinent recognized for innovation in fluid monitoring
Dec. 14, 2009 -- At the annual Water trade fair and conference event in Malaysia ProMinent Fluid Controls (M) Sdn Bhd won the Golden Innovation Award for its fluoride measuring point...
Dec 14th, 2009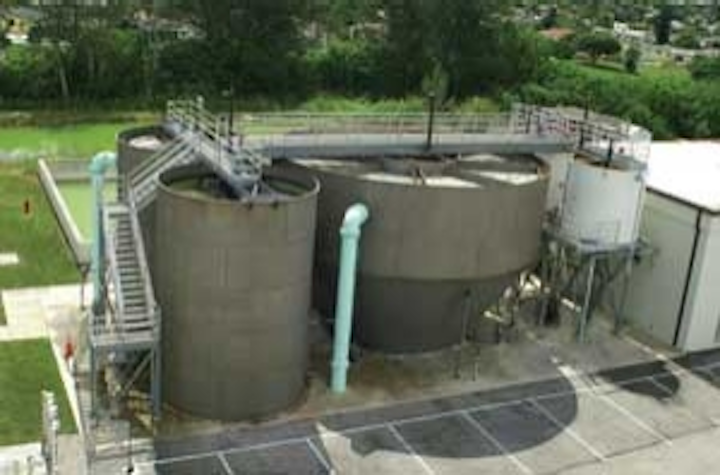 • Experts in chem-feed and water treatment win Golden Innovation Award from Water Malaysia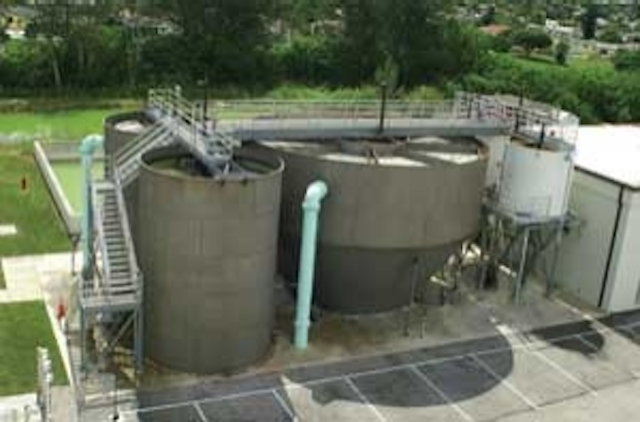 Fluoride monitoring system with FLEP fluoride sensor.
Dec. 14, 2009 -- At the annual Water trade fair and conference event in Malaysia ProMinent Fluid Controls (M) Sdn Bhd won the Golden Innovation Award for its fluoride measuring point. The Innovation Award was presented by the Malaysian Water Association (MWA), the Malaysian Association of Research Scientists (MARS), and the PROTEMP Group. The fluoride monitoring system won this distinction as, in contrast to conventional sampling procedures, it enables continuous online monitoring of fluoride content in the ppm range.
Fluoride is added to the drinking water in many countries around the world, such as Australia, Latin America, some countries in Europe and Asia as well as in Malaysia. Systematic enrichment with fluoride is regarded as a preventative measure against tooth decay, as it strengthens dental enamel and makes it more hard-wearing. Fluoridation of drinking water via the mains water supply was initiated in the USA as early as the 1940s. However, fluoride works best in very low concentrations, and becomes harmful to health at higher concentrations. Thus if the permitted fluoride concentration levels are exceeded, modifications of the dental enamel (dental fluorosis) may occur. In minor cases, this is seen in the form of white spots, in more serious cases however it may cause brown spotting on the teeth. Elevated levels of fluid absorption in humans can also lead to increased bone fragility and changes in the joints (skeletal fluorosis), or in extreme cases where fluid absorption is maintained at a high rate for several months, to liver damage.
Therefore it is essential that the effective concentration of fluoride in drinking water is monitored and maintained extremely precisely.
The World Health Organisation (WHO) recommended value for fluoride content in drinking water is 1.5 mg fluoride per litre.
Precise, continuous fluoride measurement
Conventional measuring processes which are used directly in situ do deliver precise measurement results, but not continually, and these costly and time-consuming sample measurements do not allow for real-time control of fluoridation.
In order to help avoid injurious overdoses, ProMinent developed an ion-selective electrode, and this forms the core of the new, continually measuring online fluoride monitoring system.
Unlike conventional fluoride verification procedures, it requires no chemical additives at all (conventional TISABs (total ionic strength adjustment buffers) contain complexing agents.) Another major advantage lies in the reproducible measurement results that are precise to within a range of 0.5 -- 2 ppm fluoride -- even where there are significant fluctuations in temperature and in pH value. A primary crucial factor for practical use is the capacity for reliable measurement in the large pH range from pH 6.5 to 9.5. The unit's high pH usage range of 9.5 is particularly important for drinking water in many regions, and is unique amongst commercially available products. In this range, the measuring point supplies continuous and precise fluoride values without impact on sensitivity or linearity.
Efficient and safe with up to 16 measuring points
Combining this unit with the newly developed disinfection controller allows the user to log all the standard water parameters: pH value, conductivity, chlorine, chlorine dioxide, chlorite, ammoniac and fluoride.
Up to 16 measuring points can be monitored simultaneously. Data is shown on a large colour display, and can be saved on an SD card. Additionally, all information can be sent online via modem/W-LAN.
Exact and continuous monitoring of drinking water quality with the two new systems -- the FLEP fluoride sensor and the disinfection controller measurement and control unit -- helps avoid fluoride overdose. The precisely inter-harmonised components available for this application allow investment and operating costs to be reduced.
###