FOG-to-Fuel
Over 4 billion gallons of waste grease per year is generated in the United States, presenting costly challenges to wastewater treatment systems.
Feb 1st, 2010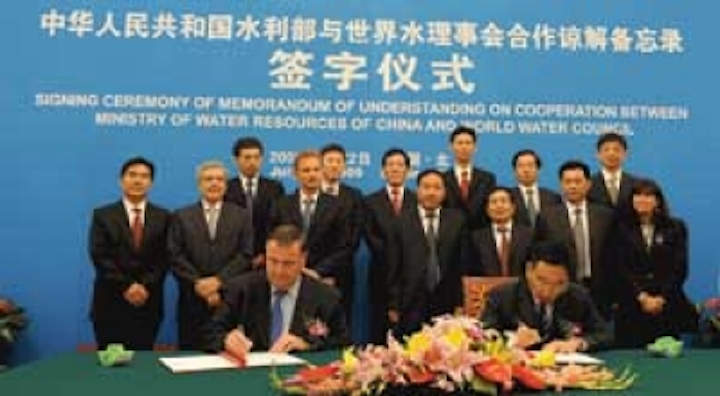 A First for Waste Remediation and Resource Recovery
Recapturing costs and reducing harm to the environment though eco-friendly waste-derived fuel
Over 4 billion gallons of waste grease per year is generated in the United States, presenting costly challenges to wastewater treatment systems. Local governments spend over $25 billion annually maintaining sewer systems, necessitating more effective strategies to contain the financial and environmental impacts caused by sanitary sewer overflows (SSO) and combined sewer overflows (CSO). In addition, many States are placing stricter requirements on industries to resolve issues with waste fats, oils and greases (FOG) before wastewater enters the sewer system, adding logistical and technological challenges to those faced by waste generators.
Although, in principle, converting biowaste into biofuel has been an attractive source of renewable fuel, results have not been attainable using conventional technologies due to the contamination levels and complex chemical variety of wastewater grease sources. The spectrum of wastewater greases includes waste streams from animal renderers, industrial fryers, agricultural producers, paper producers, food manufacturers and more. "We found that the majority of waste greases are watery, very high in free fatty acid content, and are badly contaminated thereby requiring an unconventional approach to synthesize fuel," said Steve Perricone, CEO and founder of BioFuelBox Corporation, a San Jose, CA-based waste remediation and resource recovery company.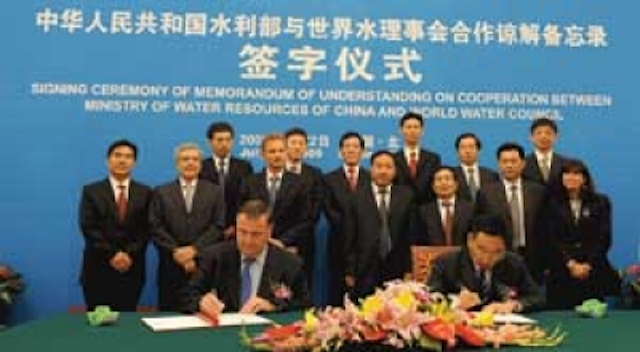 Figure 1: BioFuelBox bio-refinery used to convert wastewater FOG into biodiesel. BioFuelBox is owner-operator of this small-sized facility with a 1 million gallons per year capacity.
By leveraging its next-generation proprietary technological process, NovoStream™, BioFuelBox separates FOG from wastewater and converts it into clean-burning, ASTM quality, premium biodiesel. The technology is highly tolerant of water, free fatty acids and contaminants. "We're not only able to convert such wastes into fuel but we're able to purify that material so that it meets the highest standard of on-road diesel worldwide," said Perricone.
Wastewater FOG typically has extremely high levels of sulfur. According to Perricone, his company's technology can bring this well within the stringent ASTM specification of 15 parts per million. "We are taking material of no commercial value and converting it into a premium, renewable fuel," he said. In so doing, disposal and transportation costs are reduced, environmental impact is mitigated, and a local fuel supply for transportation fleets is generated.
To address the widely distributed sources of waste FOG, BioFuelBox engineered its solution in a small-sized form factor, with an operating capacity starting at 1 million gallons per year. BioFuelBox installs, owns and operates these modular, skid-mounted bio-refineries, thereby minimizing up-front costs to the wastewater treatment facilities, eliminating a critical waste disposal problem and reducing operating expenses.
The waste-derived biodiesel qualifies as an advanced biofuel according to the Environmental Protection Agency's Renewable Fuels Standard II protocol for greenhouse gas (GHG) reductions — welcome news to corporations and entities that are becoming increasingly concerned with the challenges of compliance with legislation and mandates. The company's waste-FOG–derived biodiesel has 85% fewer greenhouse gas emissions than petroleum-based diesel. According to BioFuelBox, each of its bio-refineries results in a reduction of 10,000 metric tons of carbon dioxide per year — the equivalent of planting half a million trees or reducing vehicle use by 18.5 million miles.
The bio-refineries operate both standalone or alongside existing anaerobic digester (AD) installations, which allows for process and value optimization. Biodiesel conversion technology compliments anaerobic digester installations by providing a faster and significantly higher BTU end-product from the lipid content of municipal or industrial waste. Since anaerobic digesters are still needed to process the non-lipid content of organic waste, biodiesel conversion does not replace anaerobic digesters. By using both technologies, treatment plant operators can optimize their energy yields.
The NovoStream process improves upon overall reaction time by requiring only 15 minutes to convert FOG into biodiesel. ADs — depending on waste composition and moisture content — may require residence time of one week to several months in order to convert the material into biogas. With increased throughput, not only can a BioFuelBox system process the same amount of material with a smaller physical footprint but the resulting biodiesel yields have seven times more energy than AD digester gas.
In September 2009, the world's first full-scale wastewater FOG-to-biodiesel bio-refinery began operation in American Falls, ID. The plant currently converts FOG from wastewater (mainly trap grease) into a clean-burning renewable fuel, diverting waste from landfills and incineration — a major beginning step in the company's vision to help the world achieve cleaner air, land and water.
About the Company
BioFuelBox is a waste remediation and resource recovery company focused on converting waste fats, oils and greases into ASTM quality biodiesel by means of modular bio-refineries that are resource efficient, flexible and scalable. More information on BioFuelBox is available at www.biofuelbox.com.
---
International Accolades
BioFuelBox's technology garnered the attention of the World Economic Forum whose panel of 58 global technology experts sought to distinguish life-changing technology innovations that have the potential for long-term impact on businesses and society. Accordingly, BioFuelBox was awarded as a 2010 Technology Pioneer by the World Economic Forum in Davos, Switzerland. The company was one of 26 visionary companies chosen and the only waste-to-energy company to win this year's prestigious award.
In 2009, BusinessWeek placed BioFuelBox in the Top 25 of both "The World's Most Intriguing Startups" and "Companies to Watch in Energy Tech." Additionally, the AlwaysOn GoingGreen Conference awarded BioFuelBox as Category Winner in resource recovery and waste management and as a Top 100 Green Technology Company for a second consecutive year.
More Urban Water Management Issue Articles