AWWA ACE19 Product Showcase
Collection of water industry products and services from companies exhibiting at the AWWA ACE19 Conference and Expo.
May 2nd, 2019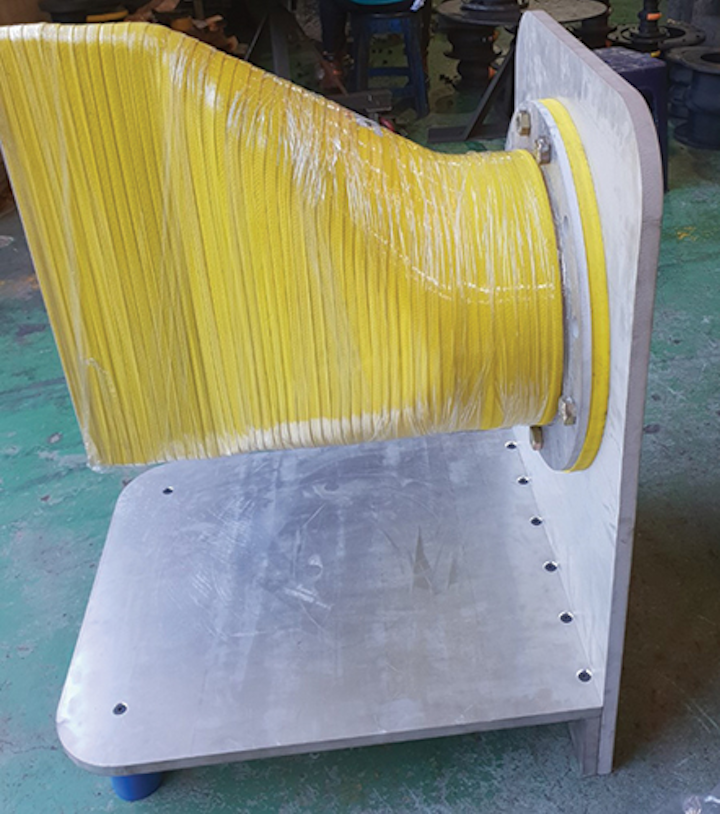 Low slope duckbill valve
With all of the global concern for clean water, insect-free drainage pipelines, and NSF61 approvals to ensure safety to our civilization, the ProFlex 711/731 low slope duckbill valve provides an answer. Patent pending.
Proco Products
www.procoproducts.com
Booth 3509
Circle No. 206 on Reader Service Card
Laboratory monitoring
FlowCam Cyano® uses flow imaging microscopy to detect and identify cyanobacteria and other algae based on pigment and image analysis. Calculate cell counts, concentration and biovolume. Monitor and manage drinking water, recreational, or ecologically significant water bodies.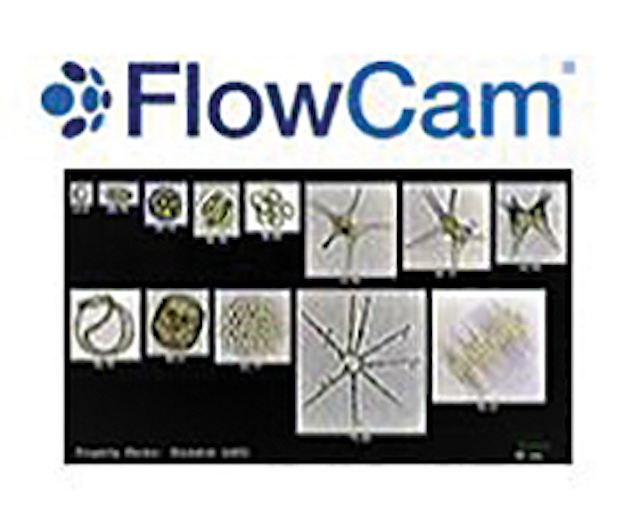 Fluid Imaging Technologies
Booth 4121
Circle No. 207 on Reader Service Card
TOC, total nitrogen analyzers
Shimadzu will be showcasing its laboratory and online total organic carbon analyzers, including a total nitrogen (TN) module at ACE19. When used with the laboratory TOC analyzer, this module can automate TN determinations using a new ASTM method that saves laboratories time and uses less reagent and smaller sample volumes.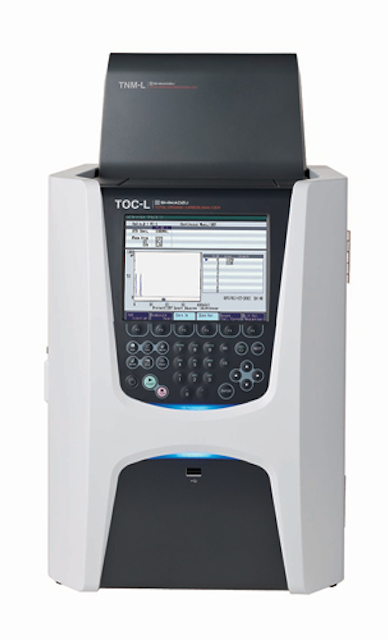 Shimadzu Scientific Instruments
www.ssi.shimadzu.com
Booth 3515
Circle No. 208 on Reader Service Card
Security system
McGard is the world's largest manufacturer of high-security products. The McGard locking pattern technology is unique in the industry. Intimidator security products meet a wide variety of security needs and are used by municipalities, utilities, military facilities and many other locations where security is critical.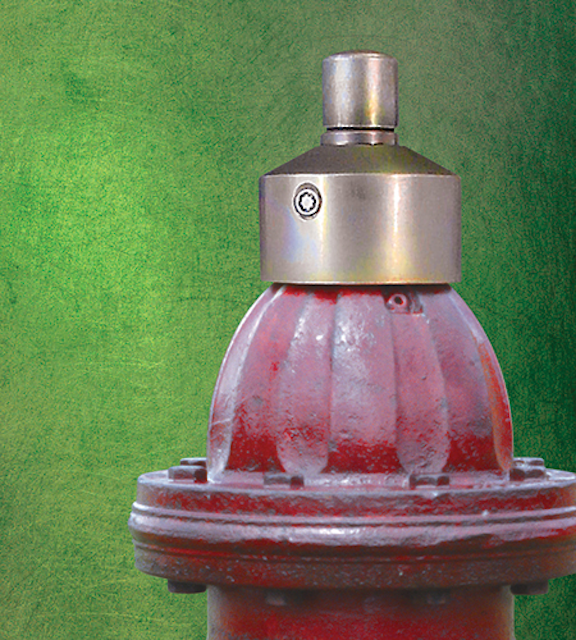 McGard
www.mcgard.com
Booth 2613
Circle No. 209 on Reader Service Card
Piping system
Composed from Advanced PE — the latest evolution in polyethylene resin — and installed using fusion joining technology, Chem Proline® is engineered for use with most chemicals found in the water treatment process. Capable of handling some of the harshest chemical applications with a long-term expected useful life, Chem Proline® offers a greater value over metal, FRP, lined steel, or other thermoplastic piping systems like PVC and CPVC.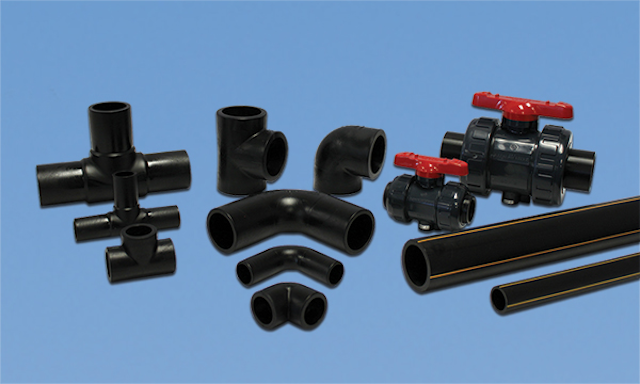 Asahi/America, Inc.
www.asahi-america.com
Booth 4032
Circle No. 210 on Reader Service Card
Trusted THM removal
GridBee® SN Series THM Removal Systems from Medora Corporation are designed to provide maximum benefit in the tank or along the line. Effective and energy-efficient spray volatilization takes into account proper hydraulic design for optimum results; no energy is wasted with head and friction loss. Equipment is portable and can be moved and redeployed. Bring your potable drinking water tanks and distribution systems into Stage 2 DBPR compliance with the industry-leading THM removal solution sized to meet your requirements with no additional infrastructure, no draining tanks, no disruption in service.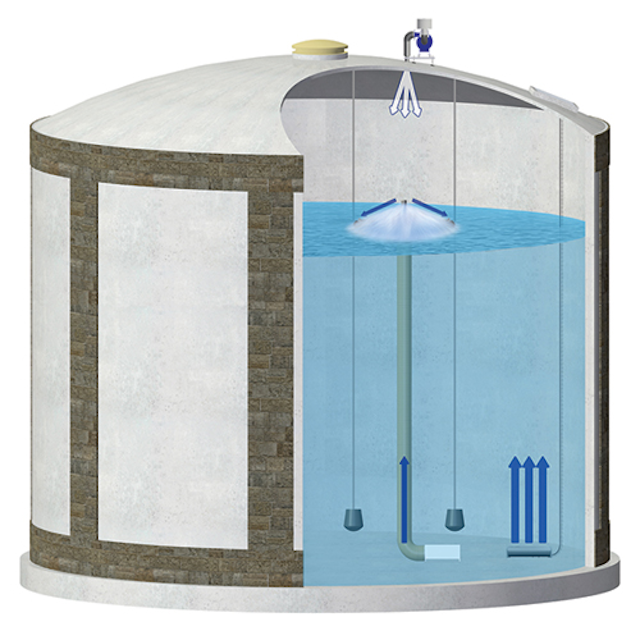 Medora Co.
www.medoraco.com
Booth 3036
Circle No. 211 on Reader Service Card
Pipe cutting
REED Manufacturing is a leader in tools for water and wastewater. With pipe cutters, pipe bevelers, pumps, tapping and drilling machines, shut-off tools, valve keys and valve exercisers, REED provides an array of professional-grade products for municipalities and underground contractors. Look to REED for pipe cutting solutions.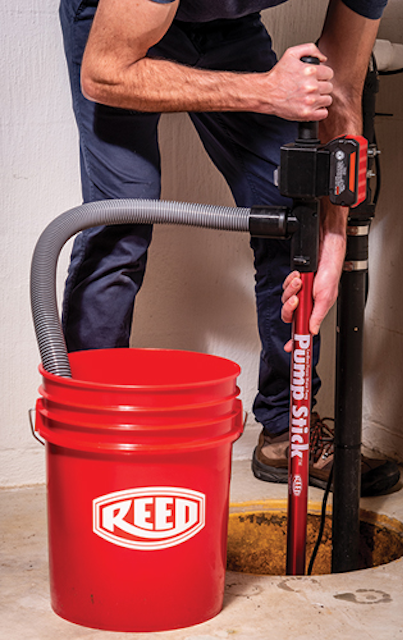 REED Manufacturing
www.reedmfgco.com
Booth 3213
Circle No. 212 on Reader Service Card
Metering solutions
Kamstrup is a world-leading supplier of intelligent water metering solutions. For 70 years, we have delivered reliable, cost-effective ways to measure and manage energy and water consumption worldwide. Our technological leadership coupled with deep customer insight and understanding is our foundation for creating long-term value for our customers.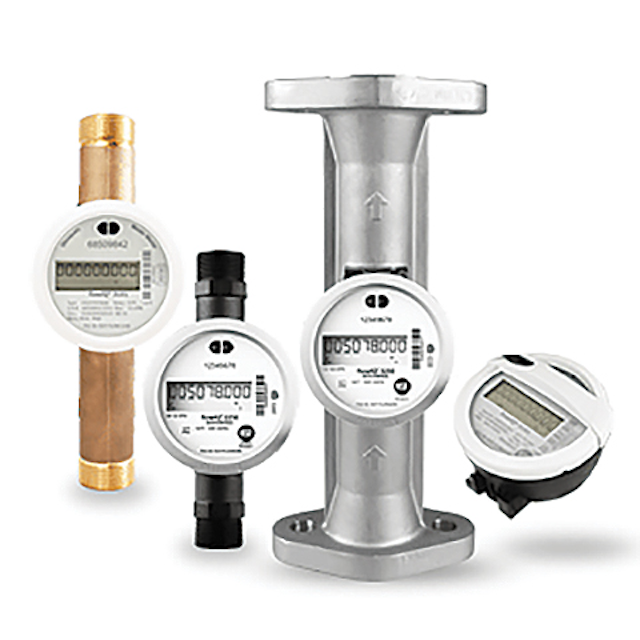 Kamstrup
www.kamstrup.com
Booth 4003
Circle No. 213 on Reader Service Card
Emergency shutoff
Halogen Valve Systems is the leading manufacturer of electronically actuated emergency shutoff systems for chlorine and sulfur dioxide 150 lb cylinders and ton containers. The controller receives a signal from a leak detector or panic button and instantly sends a signal to the actuators closing all valves within seconds.

Halogen Valve Systems Inc.
www.halogenvalve.com
Booth 3236
Circle No. 214 on Reader Service Card
TOC analyzers
Sievers TOC analyzers from SUEZ help with regulatory compliance, quality assurance, and process optimization for water, wastewater, and reuse projects. Using UV persulfate oxidation and membrane conductivity detection, they cover a dynamic analytical range across a diverse set of applications.
SUEZ Water Technologies
www.suezwatertechnologies.com
Booth 4142
Circle No. 215 on Reader Service Card
Chemical monitoring, control
Force Flow is a leading manufacturer of chemical monitoring and control systems for chlorine, sodium hypochlorite, fluoride, polymer and all other chemicals used in water and wastewater treatment. Weigh scales for cylinders, ton containers, drums, day tanks, and bulk storage tanks. Monitor level, usage and feed rate.

Force Flow Scales
www.forceflowscales.com
Booth 3236
Circle No. 216 on Reader Service Card
Pipe coupling
Krausz HYMAX coupling, clamp and restraint solutions feature advanced engineering and an innovative design we wish to share with the attendees at ACE. Our knowledgeable sales team will be on hand to answer any questions the audience may have about new and existing products.

Krausz
www.krauszusa.com
Booth 823
Circle No. 217 on Reader Service Card
Piping, plumbing
SIGMA Corporation offers a wide range of water and wastewater infrastructure products, fire protection, piping and plumbing products, drainage solutions, OEM products and services, and HDPE products. Innovative quality and supply chain processes, with domestic and global sourcing options available.

SIGMA
www.sigmaco.com
Booth 1709
Circle No. 218 on Reader Service Card
Security systems
With a CyberLock system, it doesn't matter where the lock is, electronic access control is possible. By eliminating the wire between the lock and the managing software, CyberLock can be installed virtually anywhere. The convenience of a mechanical key system plus the access permission and tracking capability of an electronic access control system come together with CyberLock.

Cyberlock
www.cyberlock.com
Booth 2336
Circle No. 219 on Reader Service Card
Chemical feed sensor
See the all-new ProSeries-M® MS-6 Chemical Feed Sensor at Blue-White's ACE Booth 1831. MS-6 accurately measures output from your chemical metering pump, and the patent-­pending design provides the widest flow range on the market: 10 to 5,000 mL/min (0.158-79.2 GPH); low pressure drop of less than 1 PSI.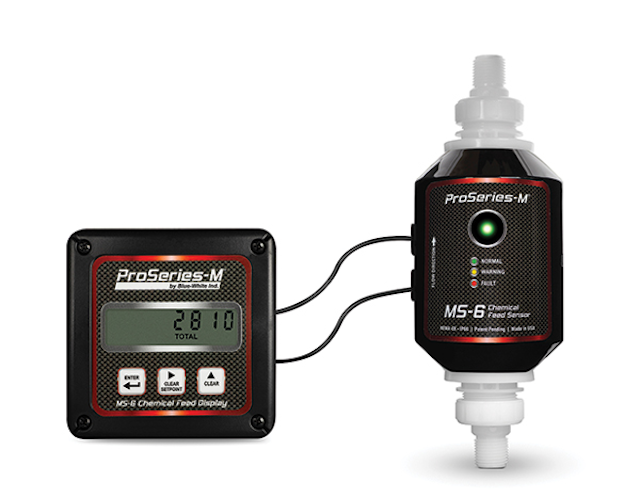 Blue-White® Industries
www.blue-white.com
Booth 1831
Circle No. 220 on Reader Service Card
Water quality testing
The new eXact iDip® Tap Professional Kit from Industrial Test Systems is the best insurance to safeguard quality water for all water systems. This preconfigured kit comes with everything needed to start testing: patented reagents and two meters (the eXact iDip photometer and eXact pH+ meter). Packed in a rugged and durable plastic case with secure closing fasteners and padded compartments.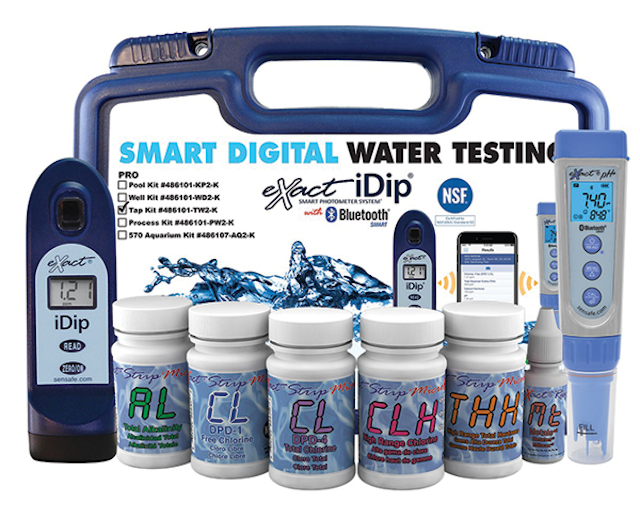 Industrial Test Systems Inc.
www.sensafe.com
Booth 3709
Circle No. 221 on Reader Service Card
Actuators
Beck's unique electric actuator design incorporates a continuous-duty, no-burnout motor and offers unmatched, virtually maintenance-free valve actuation. Beck actuators improve control and reliability and reduce maintenance. Notable features include Type 4X weatherproof body, industry-leading 3-year warranty, 100% made in the USA.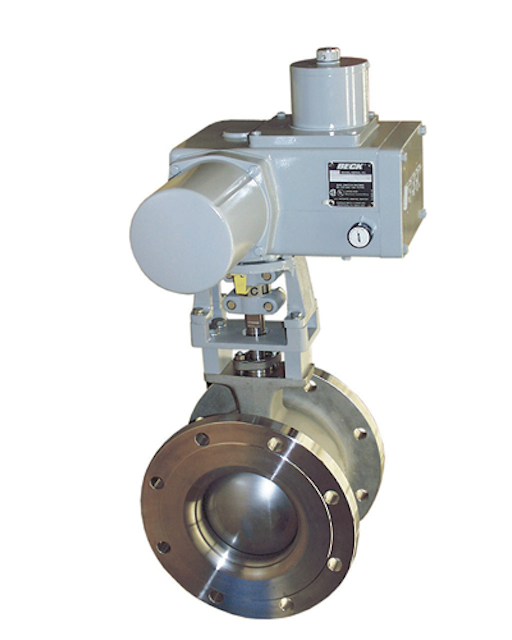 Harold Beck & Sons
www.haroldbeck.com
Booth 623
Circle No. 222 on Reader Service Card
Process optimization
Endress+Hauser has a wide-range of products, services and solutions designed specifically with your water processes in mind. Innovative technologies covering flow, level, pressure, temperature, liquid analysis and more offer a host of benefits for utilities, consulting engineers, system integrators, OEMs and service personnel.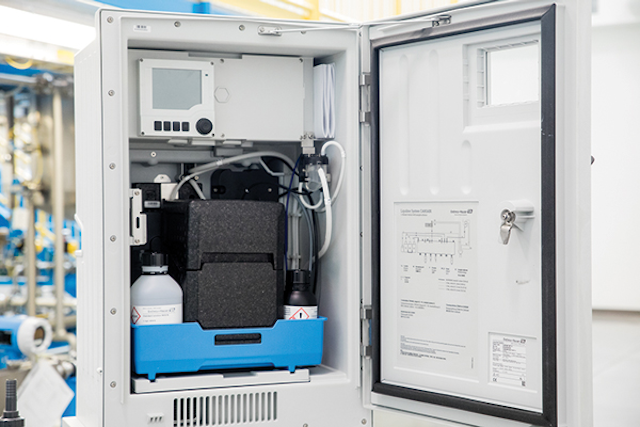 Endress+Hauser
www.us.endress.com/water-wastewater
Booth 1739
Circle No. 223 on Reader Service Card
Software platform
The AclaraONE™ software platform for water utilities identifies on-­premise leaks, notifies customers about them, and provides ways to remediate them. The platform offers an end-to-end solution for managing device data in the headend, analyzing it to identify operational efficiencies and using it to engage consumers.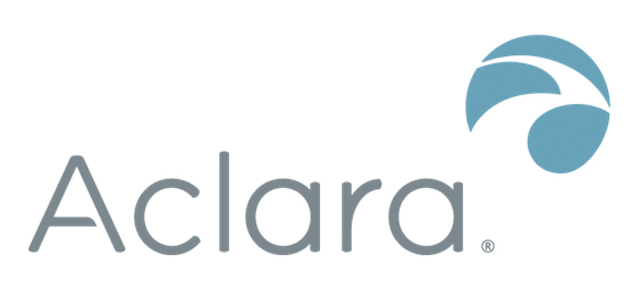 Aclara
www.aclara.com
Booth 1214
Circle No. 224 on Reader Service Card
Polywrap
The newest Polywrap product on the market is VB3™ Enhanced Polyethylene. This wrap does more than just create a barrier between the pipe and potentially corrosive soils; it also has additives that actually work to fight against corrosion.

AA Thread Seal
www.aathread.com
Booth 3428
Circle No. 225 on Reader Service Card
Underwater robotic systems
Deep Trekker is looking forward to exhibiting at ACE19 with our underwater robotic systems, including the DTG2 ROV, DT340 Pipe Crawler and DT640 Utility Crawler. Industries in water and wastewater are noticing rapid growth and Deep Trekker is contributing to this success by providing portable, affordable and easy-to-use systems to inspect submerged infrastructure.

Deep Trekker
www.deeptrekker.com
Booth 2448
Circle No. 226 on Reader Service Card
Tank covers
CST has installed over 19,000 covers in over 90 countries worldwide. CST's all-aluminum OptiDome®, flat panel covers, and reservoir covers are versatile enough to permit a wide range of accessories important to the water and wastewater industry. They provide the strength, durability, odor control and protection characteristics unavailable in steel, plastic, fabric or any other materials of construction. CST's advanced OptiDome is designed to meet Eurocode, Aluminum Association's 2010 Aluminum Design Manual, IBC-2012, AWWA-D108, API-650G; and flat panel covers are designed to meet ASCE7-10 and IBC-2012. Visit us at Booth 2014 at ACE19!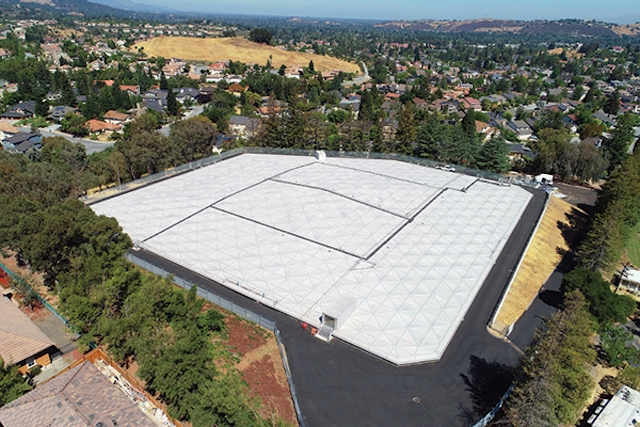 CST Industries
www.cstindustries.com
Booth 2014
Circle No. 227 on Reader Service Card
Pipe and valve support
Mechanical stress on plastic piping systems is one of the leading causes of premature leaks. Typical pipe clamp products often create unintended fixed points throughout piping systems that permanently lock in stress. To address this challenge, GF Piping Systems (GF) has introduced a new pipe guide and valve support system specifically designed to eliminate stress transfer to plastic pipe caused by normal thermal expansion and contraction, improper installation, or seismic events. The new Stress Less® Pipe and Valve Support System from GF maximizes the service life of PP, PVDF, HDPE, PVC, CPVC, and ABS industrial piping systems by providing proper support.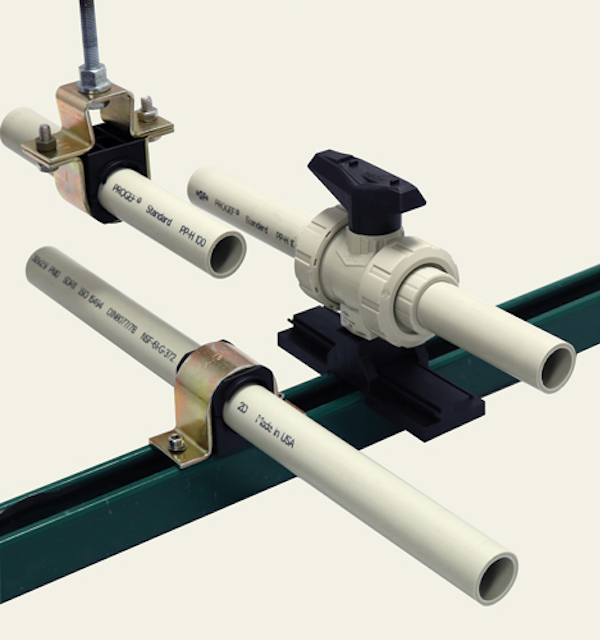 GF Piping
www.gfps.com
Booth 814
Circle No. 228 on Reader Service Card
Ductile iron pipe
McWane Ductile has been an industry leader in the manufacture of water distribution and infrastructure products since 1921. With three U.S. foundries, McWane Ductile continues to innovate, to continually meet customer needs, and to provide superior service while supplying ductile iron pipe to customers across North America with an unwavering commitment to safety and quality.

McWane Ductile
www.mcwaneductile.com
Booth 2810
Circle No. 229 on Reader Service Card
Contaminant monitoring
Need to monitor organic contaminants in water and wastewater streams? The 9210p Online TOC Analyzer was developed from 45 years of experience, so it addresses important issues like performance, reliability, simplicity, and cost effectiveness. This instrument provides fast, accurate results that allow you to rapidly adjust the treatment process and more precisely control coagulation, flocculation, and formation of disinfection by-products, helping your facility stay in compliance and reduce costs.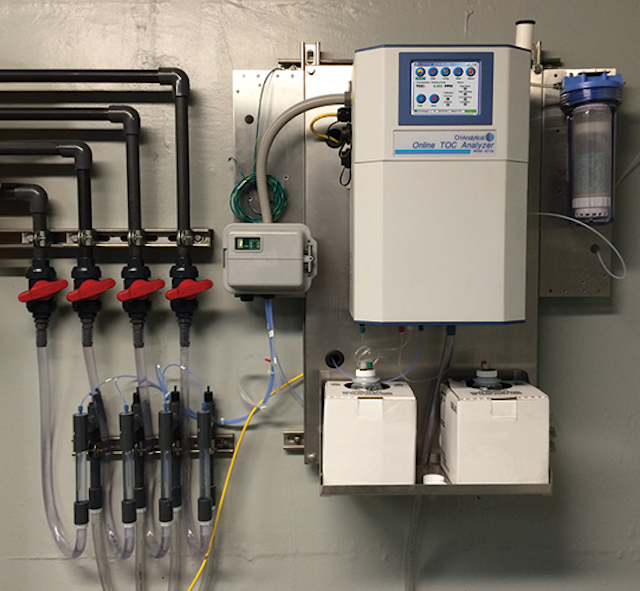 OI Analytical, a Xylem Brand
www.oico.com
Booth 1503
Circle No. 230 on Reader Service Card
Smart metering
The next generation in E-Series® Ultrasonic water meters from Badger Meter are designed for high measurement accuracy and long-term reliability. They are ideal for measuring potable cold water in commercial and industrial applications that experience wide fluctuations in water demand.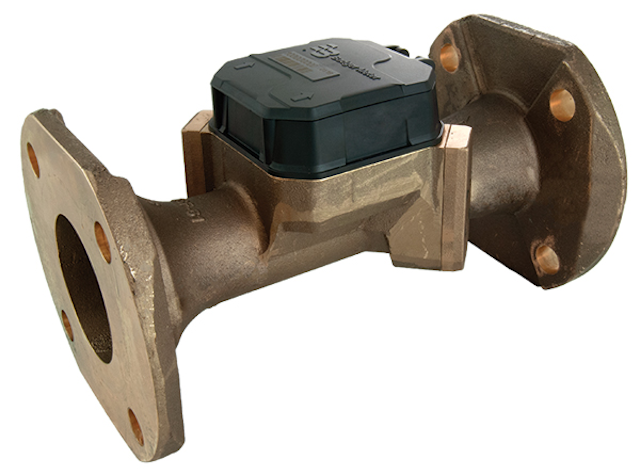 Badger Meter
Booth 2608
Circle No. 231 on Reader Service Card
Cloud-based data security
Cloud-based Neptune® 360™ provides your water utility with useful insights and analysis that you can share with ease. This Software-as-a-Service (SaaS) solution is designed to grow with your needs without adding IT infrastructure. Win your day with Neptune.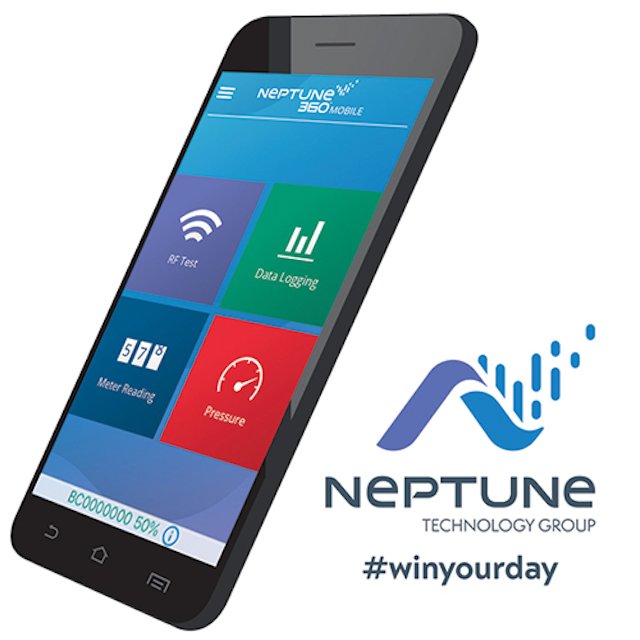 Neptune Technology Group
www.neptunetg.com
Booth 2703
Circle No. 232 on Reader Service Card
Earthquake joint
AMERICAN manufactures 4-inch through 12-foot diameter iron and steel pipe, gate valves to 66 inches, and the Darling and Waterous brands of fire hydrants in a wide variety of linings and coatings, including new zinc coating for ductile iron. Our seismic- and hazard-resistant earthquake joint offers substantial expansion, contraction, and deflection.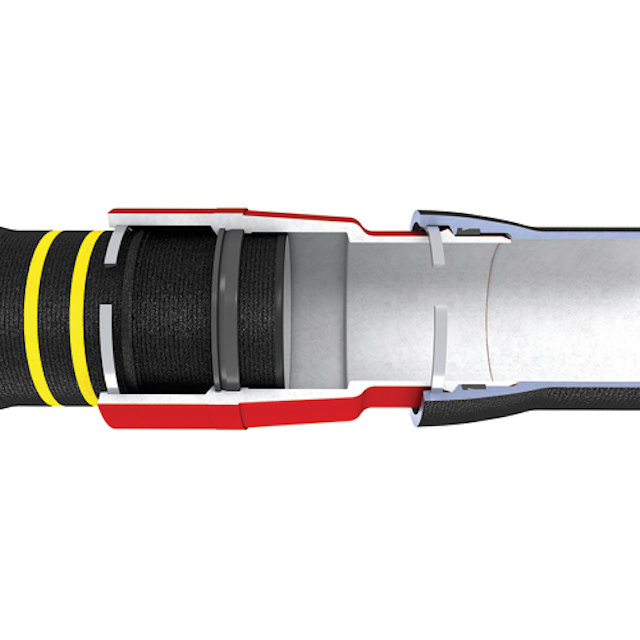 AMERICAN
www.american-usa.com
Booth 2415
Circle No. 233 on Reader Service Card
Remote monitoring solutions
EAGLEi remote monitoring solutions from Phoenix Contact and EAGLEi LLC provide a way to cost-effectively collect data from distributed assets without the large capital investment of a traditional SCADA system. No software purchases or maintaining of data servers is required.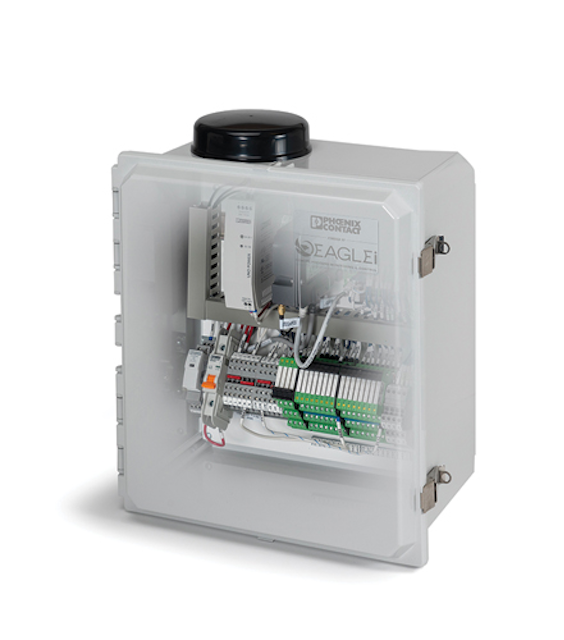 Phoenix Contact
www.phoenixcontact.com
Booth 4420
Circle No. 234 on Reader Service Card
SCADA software
AVEVA is a global leader in engineering and industrial software driving digital transformation across the entire asset and operational life cycle of the water and wastewater industry. Our solutions include the industry's most popular SCADA, mobile workforce enablement and asset performance solutions, as well as advanced water network simulation tools.

AVEVA
https://sw.aveva.com
Booth 1003
Circle No. 235 on Reader Service Card