WaterWorld Weekly Newscast - July 15, 2019
Join WaterWorld's Angela Godwin for a round-up of this week's top water and wastewater stories.
Jul 15th, 2019
The following is a transcript of the WaterWorld Weekly Newscast for the week of July 15, 2019.
Hi, I'm Angela Godwin for WaterWorld magazine, bringing you water and wastewater news headlines for the week of July 15. Coming up...
New York to lead nation on PFAS limits
Sonar tech detects drinking water contamination
UConn program helps towns meet stormwater regs
Biofuel maker fined for dumping waste in sewers
Water train heads to Chennai
[story1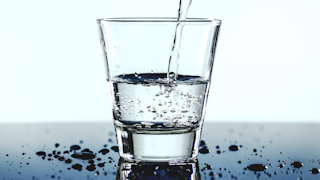 Source: Pixabay/CC0New York's health department has accepted the State Drinking Water Quality Council's recommendations to set a maximum contaminant limit of 10 parts per trillion for two perfluorinated compounds -- PFOA and PFOS -- in drinking water.
This will be the nation's toughest MCL for these chemicals, far more stringent than EPA's health advisory limit of 70 ppt.
The state also intends to set an MCL of 1 part per billion for 1,4-dioxane -- the first level ever set for that contaminant in the U.S.
A Notice of Proposed Rulemaking is expected to be published in the state's Federal Register on July 24, and will be available for public comment for 60 days.
[story2
A team of scientists at the University of Missouri has developed a rapid and inexpensive method of testing whether water is safe to drink, using sonar technology.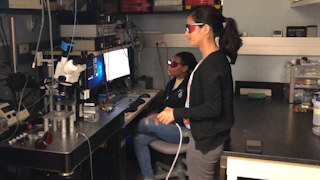 Source: MU News ServiceThe scientists use a tattoo removal laser machine to send out a series of brief flashes of light that travel through a fiber optic cable wrapped on one end with paint-on liquid electrical tape.
The cable's end, submerged in the liquid, converts the laser light into sound, which is recorded by a microphone. The data is then analyzed in real time.
The instrument can determine changes in the physical properties of liquids by analyzing the photoacoustic effect, or the generation of sound waves after light is absorbed in a material.
It could be used, for example, to monitor the amount of salt in desalinated or brackish water.
The team plans to continue working to refine its recording methods and equipment.
[story3
Source: David Dickson/UConn PhotoMeeting state and federal requirements for MS4 stormwater permits can be overwhelming and expensive for municipalities.
But an extension program developed by the University of Connecticut is helping communities navigate these complex regulations, which were expanded in 2017.
UConn's Center for Land Use Education and Research (CLEAR) is partnering with the state Department of Energy and Environmental Protection to provide outreach and support through a program called NEMO -- Nonpoint Education for Municipal Officials.
It provides in-person assistance, workshops, webinars, communication forums, and a comprehensive website with compliance tools and templates.
Two years into the five-year partnership, the program is estimated to have saved the state and MS4 towns over $1.6 million and DEEP staff have noted dramatically improved compliance with permit requirements.
[story4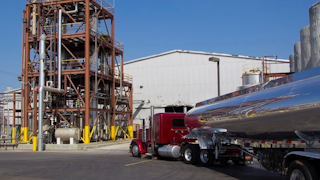 Source: Community FuelsA biofuel producer in California has admitted to discharging industrial wastewater into Stockton sewers and tampering with the pH and flow monitoring systems that would have prevented it.
For its Clean Water Act violations, Community Fuels, a subsidiary of American Biodiesel, has been sentenced to three years' probation and must develop a compliance and ethics program.
The company will also pay a fine of $401,000 as well as over $250,000 in restitution to the city and port of Stockton.
[story5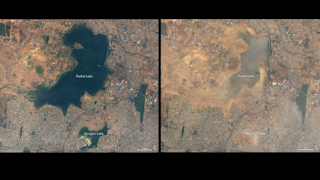 Source: NASA Earth ObservatoryResidents of the parched Indian city of Chennai will be getting some much-needed relief as 50 tankers, each carrying 50,000 liters of waters, head to the city by train.
The water, taken from a river in southern India, is being transported more than 135 miles from Tamil Nadu to the manufacturing capital of Chennai, a city dubbed "India's Detroit."
Lack of rainfall and poor water management have been blamed for the water shortage.
All four of Chennai's water supply reservoirs have essentially run dry, sitting at about 0.2 percent of capacity.
For WaterWorld magazine, I'm Angela Godwin. Thanks for watching.