WaterWorld Weekly Newscast - Aug. 5, 2019
Angela Godwin rounds up water and wastewater news headlines for the week of August 5, 2019.
Aug 5th, 2019
The following is a transcript of the WaterWorld Weekly Newscast for the week of August 5, 2019.
Hi, I'm Angela Godwin for WaterWorld magazine, bringing you water and wastewater news headlines for the week of August 5. Coming up...
Major sewer upgrade project celebrates WIFIA loan closing, unveils massive tunnel boring machine
Calif. bill establishes drinking water fund
Pa. power company to pay fine, clean up pollution along Susquehanna
SUEZ to build, operate India's largest wastewater treatment plant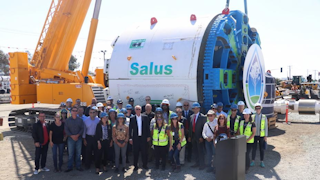 Silicon Valley Clean Water[story1
Silicon Valley Clean Water recently celebrated a major milestone in its $495 million Regional Environmental Sewer Conveyance Upgrade Program: the closing of a $218 million WIFIA loan.
With the EPA funding, the project will rehabilitate aging wastewater infrastructure and construct new facilities, including building a 3.3-mile gravity pipeline, replacing four pump stations, and building a new preliminary treatment facility.
The program will also add capacity to manage stormwater. When completed, Silicon Valley Clean Water will be able to handle flows of up to 108 million gallons per day.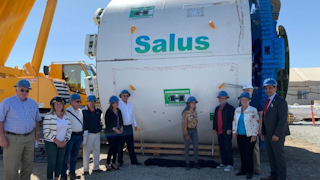 Silicon Valley Clean WaterThe loan closing was announced during an event in Redwood City, Calif., where attendees got a look at the huge 16-foot-diameter Tunnel Boring Machine before it begins two years of work underground.
The $18.2-million-dollar tool, nicknamed Salus, is 650 feet long and weighs 900 tons.
[story2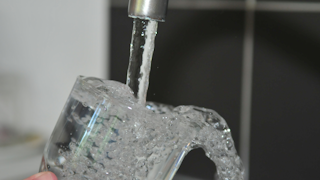 Pixabay/CC0California Governor Gavin Newsom has signed a bill establishing the Safe and Affordable Drinking Water Fund to help local water systems provide safe drinking water.
Under Senate Bill 200, up to $130 million annually will be deposited into the fund. The money will come from proceeds from the Greenhouse Gas Reduction Fund.
The bill also requires the State Water Resources Control Board to develop a fund expenditure plan to identify failing water systems, as well as solutions to provide safe and affordable drinking water.
The new funding is expected to help the many California communities struggling with high nitrate levels.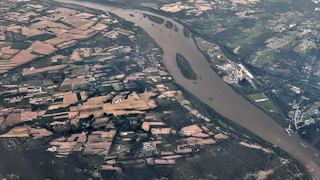 Dicklyon-CC BY-SA 4.0[story3
A Pennsylvania-based energy company has agreed to a $1 million civil penalty and remediation plan to clean up and stop pollution from a coal ash waste site on the Susquehanna River.
Talen Energy Corp. will implement concrete measures at its Brunner Island Steam Electric Facility in York Haven to stop the seepage of toxic chemicals into the river and its tributaries.
Under the agreement, which is subject to federal approval, Talen will also contribute $100,000 for projects that will improve local water quality.
The Pennsylvania Department of Environmental Protection said this is the largest civil penalty for coal ash in state history.
[story4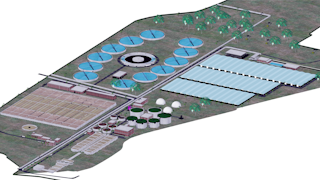 SUEZIn international news, SUEZ has been awarded a $160 million contract to build and operate a 564,000 m3/day wastewater treatment plant in Okhla, just south of New Delhi.
The new plant will replace an existing one and will be the largest of its kind in India.
SUEZ will equip the plant with state-of-the-art wastewater treatment technologies to improve the water quality of the Yamuna river and significantly reduce the volume of sewage sludge produced.
Production of electricity from sludge recovery is expected to cover 50% of the plant's needs.
For WaterWorld magazine, I'm Angela Godwin. Thanks for watching.