Episodes of The Drop
Join Angela Godwin as she interviews a variety of guests, including water/wastewater utility professionals, engineers, consultants, and other industry leaders.
May 3rd, 2019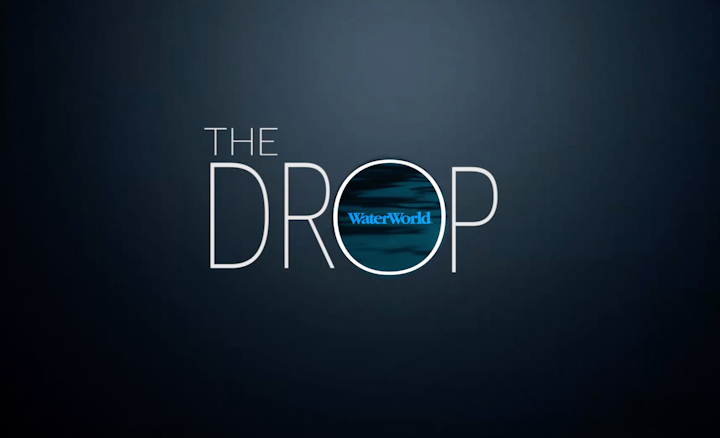 Air date: July 29, 2019
The Drop: Planning for Potable Reuse in Arizona
E16: Indirect potable reuse has been practiced in Arizona for some time but recently direct potable reuse (DPR) has gotten a lot of attention. Brown and Caldwell's Katie Vanyo explains why focus has shifted and how one city is preparing for change.
---
Air date: July 22, 2019
The Drop: Lead and Copper -- Issues, Drivers and Outlook
E15: Dr. Emily Tummons, a process engineer with Black & Veatch, discusses lead and copper issues facing utilities, including drivers of change, compliance considerations, and what to expect from proposed changes to the Lead and Copper Rule.
---
Air date: July 8, 2019
The Drop: Bringing a Fresh Perspective to the Water Industry
E14: Meet incoming AWWA President Jim Williams, a water industry veteran with 30 years of experience. He discusses his major objectives for his term and touches on critical topics such as PFAS, lead, and affordability.
---
Air date: June 3, 2019
The Drop: San Francisco's One Water Approach to Resiliency
E13: Paula Kehoe, director of water resources for the San Francisco Public Utilities Commission, discusses SFPUC's approach to sustainable water resources management.
---
Air date: May 20, 2019
The Drop: Automating water quality testing and data tracking
E12: 120WaterAudit took the top spot in Imagine H2O's accelerator program and now this energetic startup is poised to become the Amazon of water quality testing. CEO Megan Glover joins us to explain how her company is helping municipal water utilities and public agencies execute and streamline their lead-in-drinking-water programs.
---
The Drop: Water Treatment on the ISS
Air date: May 6, 2019
E11: Water treatment on the International Space Station is truly circular with the recycling of its two primary waste streams, urine and condensate. Here, NASA's Layne Carter describes the process as well as the challenges associated with treating water in microgravity.
---
The Drop: Supporting sustainable water management with expert resources
Air date: Apr. 22, 2019
E10: Cynthia Koehler, CEO of the WaterNow Alliance, discusses her organization's network of expert resources ready to help communities identify and implement decentralized water management strategies to diversify their portfolios.
---
The Drop: Water education -- Start with the kids
Air date: Apr. 8, 2019
E9: How do you educate the public about water and wastewater? Start with the kids! Meg Tabacsko runs the Mass. Water Resources Authority's school education program. Here, she shares her utility's amazing educational outreach initiative.
---
The Drop: Attracting and supporting new water/wastewater professionals
Air date: Mar. 25, 2019
E8: Portland (Maine) Water District has developed a fantastic apprenticeship program to attract and support new entrants into the water industry. Scott Firmin, director of PWD's wastewater services, discusses the initiative.
---
The Drop: Planning for the unexpected
Air date: Mar. 11, 2019
E7: Water utilities must prepare for both natural and manmade threats but expecting the unexpected can be daunting. Here, Jim Barsanti and Kate Novick share experiences from the city of Framingham, Mass., emergency response program.
---
The Drop: NEWEA president shares passion and perspective
Air date: Feb. 18, 2019
E6: Like many, incoming NEWEA president Ray Vermette didn't plan to have a career in wastewater. But since his early days as an intern back in 1986, he's been a passionate water industry champion.
---
The Drop: Making an emotional connection with customers through social media
Air date: Jan. 8, 2019
E5: Social media is one way in which NEORSD educates, engages and entertains its customers. John Gonzalez shares the utility's strategy for success.
---
The Drop: The maturation of nutrient recovery technology
Air date: Dec. 26, 2018
E4: Black & Veatch's Dr. Andrew Shaw discusses nutrient recovery and its evolution from theory to practice, with several technologies now available to recover not just phosphorus and struvite but also brushite and nitrogen.
---
The Drop: Wastewater's role in reducing greenhouse gas emissions
Air date: Dec. 3, 2018
E3: Climate change expert Sarah Deslauriers of Carollo Engineers discusses how concern about greenhouse gas emissions, such as methane, is driving exciting changes to wastewater treatment strategies in California.
---
The Drop: Rethinking our approach to wet weather infrastructure
Air date: Nov. 19, 2018
E2: Jim Fitzpatrick with Black & Veatch is a wet weather expert. Here he discusses resiliency and how extreme storms and drought are forcing us to rethink our approach to infrastructure. Also discussed: dual-use, enhanced high-rate treatment.
---
The Drop: Innovation goes beyond technology
Air date: Nov. 5, 2018
E1: Todd Danielson of Avon Lake Regional Water is a champion of change, leading the way in his efforts to embrace innovation across his organization -- not just with technology but policy as well.