NEW PRODUCTS
Pressure Systems Inc. has introduced a new vent filter that provides virtually maintenance-free moisture protection for all vented gauge format submersible KPSI transducers.
Dec 1st, 2005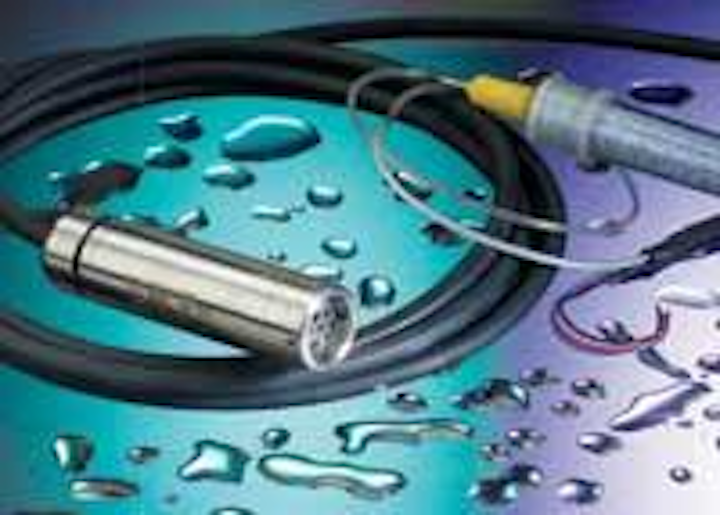 Pressure transducer filter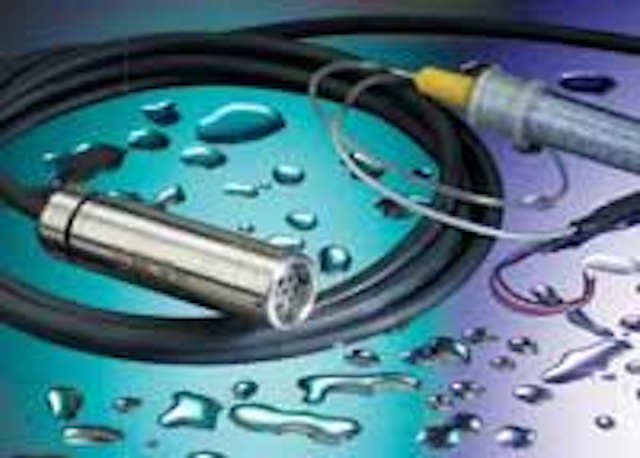 Click here to enlarge image
Pressure Systems Inc. has introduced a new vent filter that provides virtually maintenance-free moisture protection for all vented gauge format submersible KPSI transducers. Designed for high humidity environments where water vapor may condense in the vent tube, the Series 810 SuperDry vent filter protects sensitive transducer electronic components from mildew, corrosion, rust and other forms of deterioration, while preventing the formation of a liquid column.
Pressure Systems Inc.
Hampton, VA
Tel: 800-328-3665
Web: www.pressuresystems.com
Screenings conditioner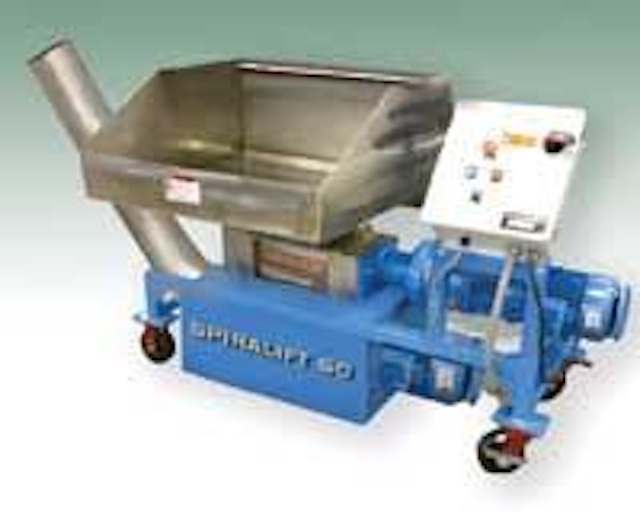 Click here to enlarge image
The Spiralift SC Screenings Conditioner adds the benefits of an in-channel auger screening system to an existing mechanical bar screen installation. The unit takes screenings from a bar screen and washes, dewaters, compacts and deposits them for disposal. In operation, the bar screen automatically removes solids from the liquid channel and deposits them by gravity into the SC hopper. The unit employs a heavy-duty Taskmaster® grinder to reduce solids to a small size. They are then washed to remove contaminants and organics, compacted and conveyed from the system by the shaftless screw unit.
Franklin Miller Inc.
Livingston, NJ
Tel: 973-535-9200
Web: www.franklinmiller.com
Water level recorder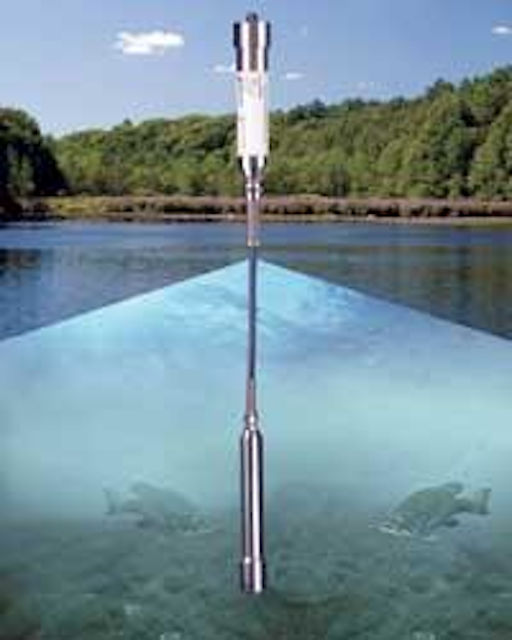 Click here to enlarge image
The MadgeTech Level 2000 Water Level Recorder measures and records water levels down to 100' deep over a user-selectable time period from two seconds to 12 hours. Featuring a battery-powered stainless steel recorder and probe connected by a cable, it operates by measuring pressure and is atmospheric pressure compensated to assure 0.02" resolution. Capable of accurately recording what happened to a water level over time, anywhere it can be hung, the recorder includes software that provides customizable engineering units, real-time recording and alarming, including signaling and e-mail notification, and overlaid graphs and annotations that can be exported to MS Excel®.
MadgeTech Inc.
Warner, NH
Tel: 603-456-2011
Web: www.madgetech.com
Metering pump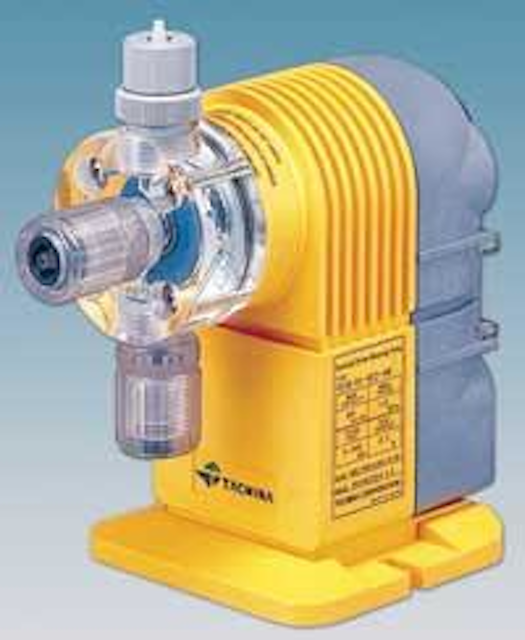 Click here to enlarge image
Neptune Chemical Pump Co. has introduced the ARPZ Series electronic metering pump, which is designed with an automatic air release valve to be used in sodium hypochlorite service or with other chemicals that off-gas at room temperature. The pump features an acrylic pump head with a Teflon diaphragm, ceramic checks, and EDPM O-rings and seals. The acrylic liquid end is clear to allow viewing of liquid and valve action. The head design minimizes internal space, eliminating areas where gas can accumulate, and all ports slope upward to vent gas through the top of the pump and away from the diaphragm.
Neptune Chemical Pump Co.
Lansdale, PA
Tel: 888-363-7886
Web: www.neptune1.com
Insertion flow meter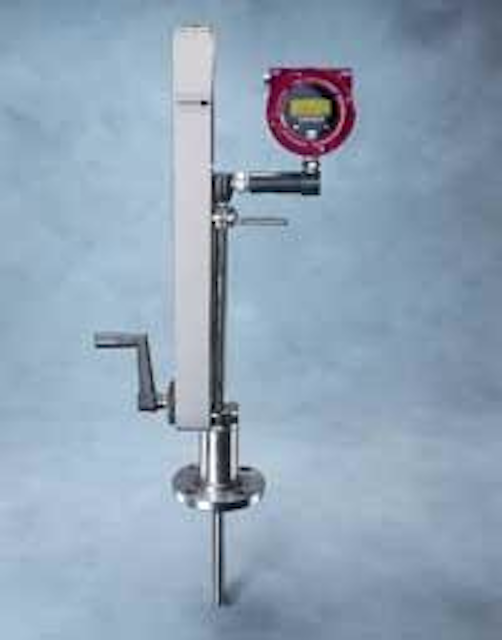 Click here to enlarge image
Sierra Instruments' Model 640S Waste Water Insertion Flow Meter is designed for monitoring mass flow of air in wastewater treatment plants. The meter offers flexibility and a wide turndown to help reduce operating costs. The instrument's ability to withstand extreme outdoor conditions, provide direct mass flow measurement with a single pipe penetration, interface with distributed control systems, measure a wide range of flows, and minimize pressure drops makes it suitable for aeration flow monitoring and digester gas flow measurement applications.
Sierra Instruments
Monterey, CA
Tel: 800-866-0200
Web: www.sierrainstruments.com
Oil skimmers
CEP's variety of oil skimmers allow the user to choose the correct skimmer based on required recovery rate, efficiency and viscosity. The company offers a range of skimmers from portable to heavy duty skimmers than can recover high oil/water ratios in the most adverse or limited access conditions. The oil skimmers can be used in shallow areas, open waters, tropical or arctic environments, and in a complete range of oil viscosities.
Complete Environmental Products Inc.
Pasadena, TX
Tel: 800-444-4237
Web: www.cepsorbents.com
Modems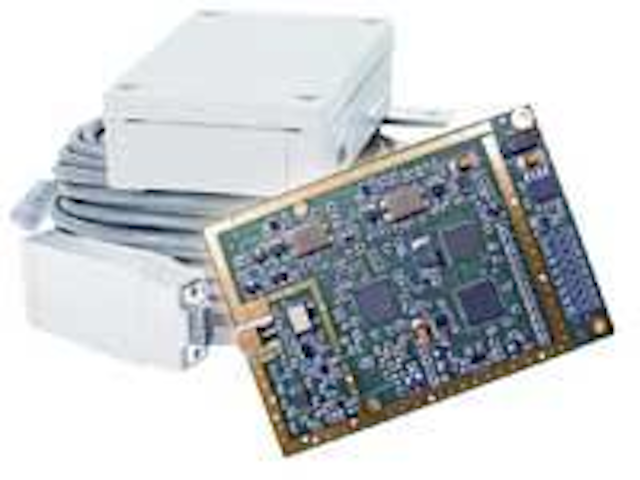 Click here to enlarge image
Cirronet™ has added store-and-forward capability to its WIT910 and WIT2450 OEM modules and HopNet HN-291 and HN-250 standalone modems. This new capability eliminates the need for expensive repeaters when transmitting around barriers, with the added benefits of expanding network reach and increasing the number of nodes that can communicate with a single base station.
Cirronet Inc.
Duluth, GA
Tel: 678-684-2000
Web: www.cirronet.com
Digital indicating transmitter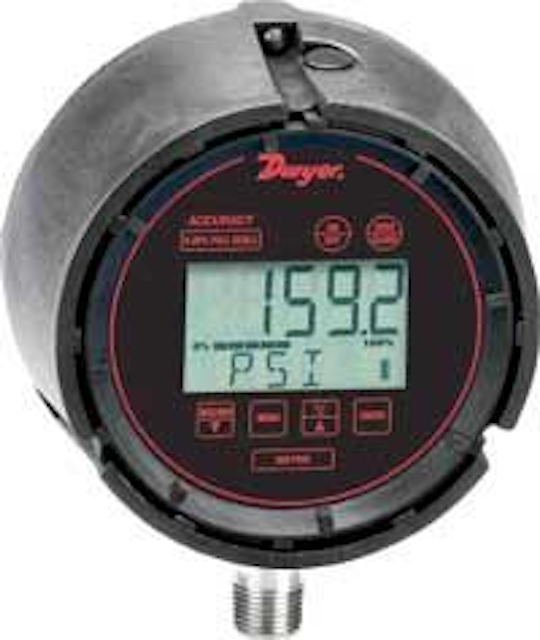 Click here to enlarge image
Dwyer Instruments has released its new Series DSGT Digital Indicating Transmitter. The transmitter's all-in-one digital gauge package was designed specifically to eliminate multiple instrument and installation costs when an application requires a pressure gauge, transmitter, and switches. It is a multi-function, 4 ½" digital process gauge package that offers a standard 4-20 mA output and features 0.25% full scale accuracy.
Dwyer Instruments Inc.
Michigan City, IN
Tel: 219-879-8000
Web: www.dwyer-inst.com
Bulk bag unloader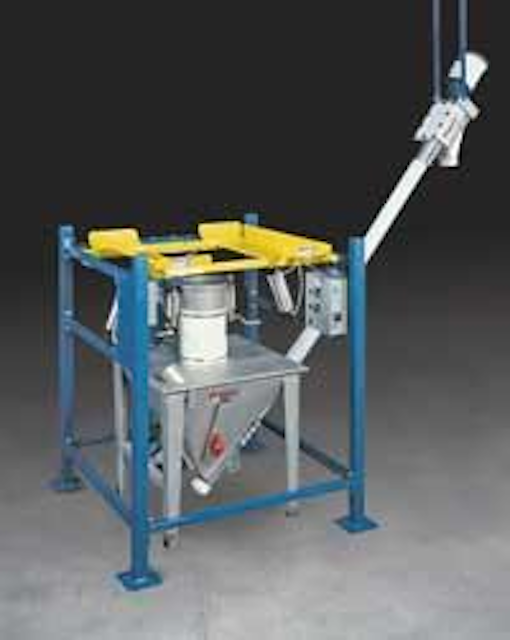 Click here to enlarge image
A new Half Frame Bulk Bag Unloader from Flexicon Corporation offers total dust containment at low cost by eliminating upper frame components to lift and/or position the bag, instead relying on the user's forklift or plant hoist to suspend the bag above the unit during operation. The bag-to-hopper interface consists of a Spout-Lock® clamp ring positioned atop a pneumatically actuated Tele-Tube® telescoping tube, allowing dust-tight connections and unrestricted flow between the bag spout and hopper, as well as automatic tensioning of the bag as it empties to promote flow and evacuation.
Flexicon Corp.
Bethlehem, PA
Tel: 888-353-9426
Web: www.flexicon.com
Stroke rate controller
Click here to enlarge image
Fluid Metering introduces the new V300 Stroke Rate Controller for control of all FMI V-Series Variable Speed Metering Pumps. The V300 is designed for fluid metering in laboratory, R&D, test stands, pilot plants, process, and production applications. Front panel membrane switches offer convenient manual setting of pump stroke rates adjustable in 0.1% increments. Stroke rate can also be controlled electronically through an interface which can accept 4-20mA, 0-5 vDC, and 0-10 vDC input signals typically provided by process sensors and instrumentation.
Fluid Metering Inc.
Syosset, NY
Tel: 800-223-3388
Web: www.fmipump.com
Sewer cleaning system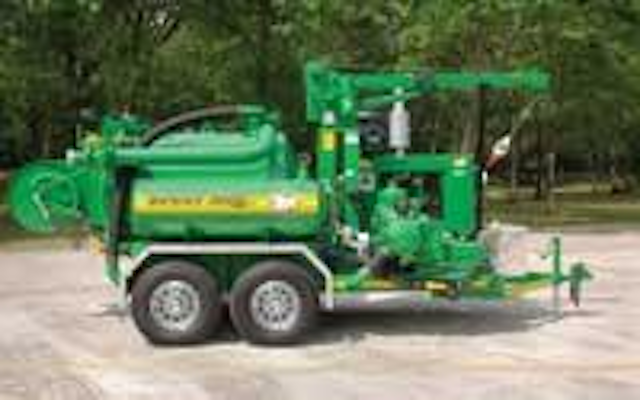 Click here to enlarge image
A new sewer-cleaning system has been introduced by Garner. The new Sewer Hog™ Model 100 is a multi-purpose, trailer-mounted sewer cleaning system that is both closed-loop and non-odor emitting. Rather than shutting down repeatedly to empty water from the debris tank, the Model 100 provides continuous cleaning.
Garner - Pump & Sewer Equipment Division
Pasadena, TX
Tel: 281-991-7179
Web: www.garner-es.com
System calibrator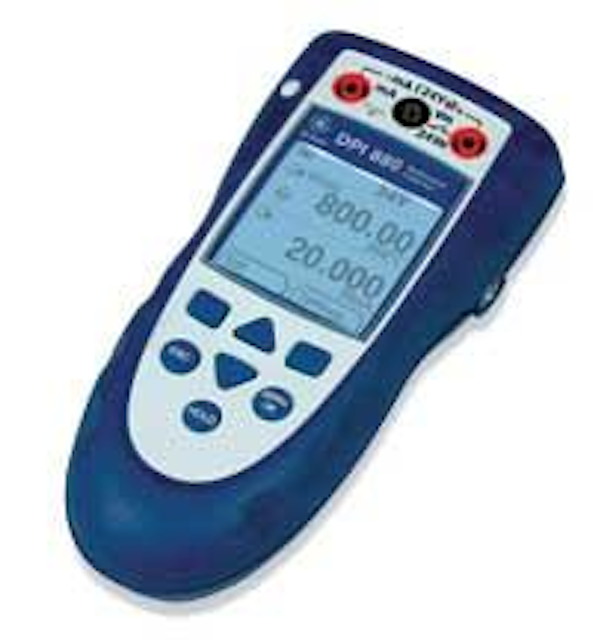 Click here to enlarge image
GE Industrial, Sensing has launched its latest calibrator in the DPI 800 series, the DPI 880. This four-in-one hand-held device provides multi-level, cross-parameter measurements, allowing users to accurately record their measurements 15 to 50% faster than before. The device's data logging capability means that users will no longer need to carry additional tools. It provides full-scale accuracy for electrical, temperature, pressure and flow parameters.
GE Industrial, Sensing
Billerica, MA
Tel: 713-975-0547
Web: www.gesensing.com
Gas monitor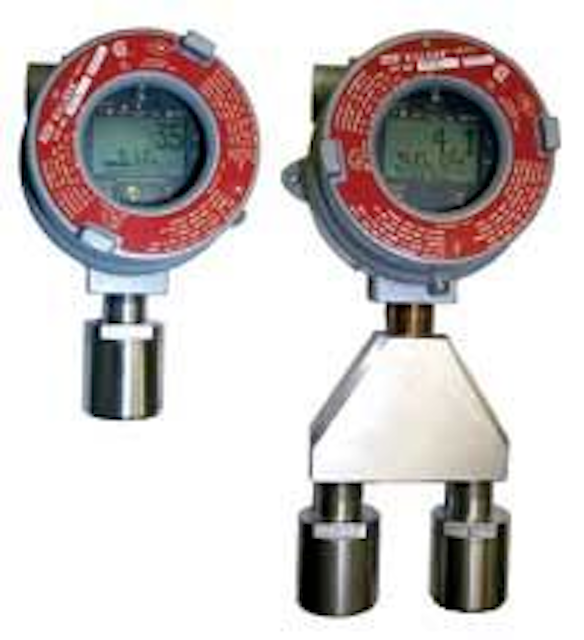 Click here to enlarge image
A new gas monitor, offering low installation cost and low initial cost, has been introduced by Global Detection Systems. The Gas-Max Monitor is available in Toxic, LEL and dual-monitor configurations. The model with dual configuration allows for both a toxic sensor and an LEL sensor to be incorporated into the same unit, thus reducing space, simplifying installation and drastically decreasing the cost of installation (single conduit run, etc.).
Global Detection Systems
Santa Fe, TX
Tel: 409-927-2980
Web: www.gdscorp.com
Solids handling pump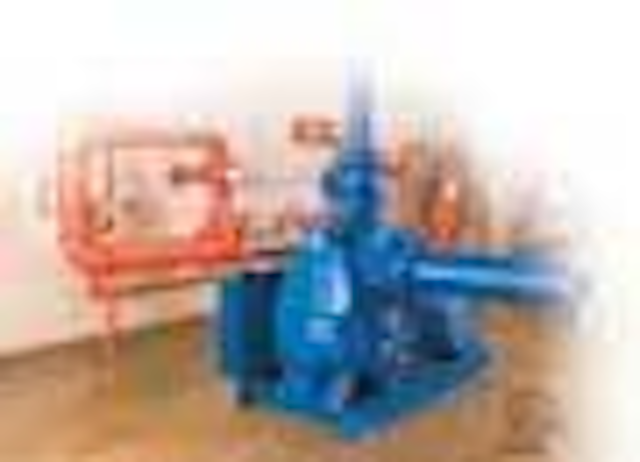 Click here to enlarge image
Gorman-Rupp's new solids handling, self-priming centrifugal pump - the Ultra V™ - offers higher pressure, higher flow, greater efficiency and time saving maintenance features. The pumps are available in a variety of sizes, and achieve up to 60 percent increased pressure and up to 40 percent increased flow over other self-priming centrifugal solids handling pumps of the same size.
Gorman-Rupp Co.
Mansfield, OH
Tel: 419-755-1011
Web: www.gormanrupp.com
pH/ORP panel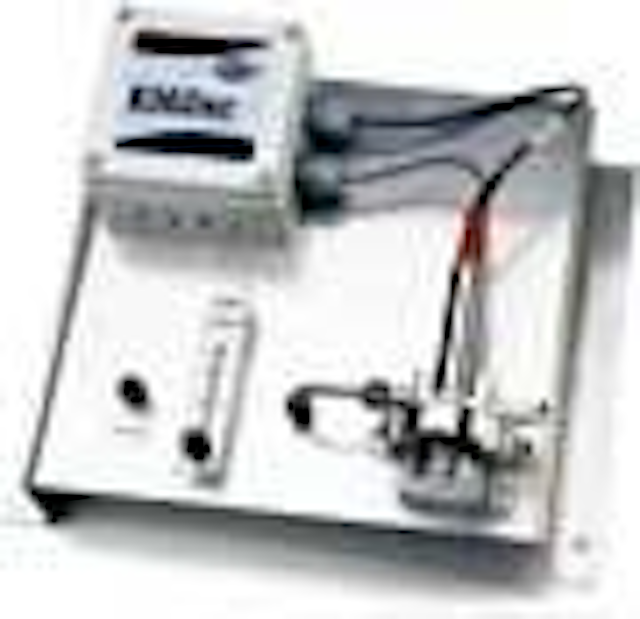 Click here to enlarge image
Hach Company has introduced the new 8362 sc High Purity Water pH/ORP Panel with a distinctive electrolyte delivery system that improves online measurement accuracy, compared to that of traditional electrodes. The panel uses a self pressurizing reference electrode to introduce a constant flow of electrolyte into the sample stream. This continuous delivery reduces electrolyte pulsations - common with other pH/ORP systems − that result in reference junction potential phase shifts and undermine measurement integrity.
Hach Co.
Loveland, CO
Tel: 800-227-4224
Web: www.hach.com
Water reuse
A team of HDR water reuse experts has written a new book for the American Public Works Association. "Good Until The Last Drop: A Practitioner's Guide to Water Reuse" was launched at the APWA Congress in mid-September in Minneapolis. The book offers a practical guide to all facets of water reuse. It includes legal and public involvement considerations as well as guidelines on selecting the right infrastructure, maintaining water quality, examining how the organization should be set up, finding the right financing sources, setting fair and equitable rates, and choosing the right delivery method, such as design-build for fast-track projects.
HDR Inc.
Omaha, NE
Tel: 800-366-4411
Web: www.hdrinc.com
Level transducers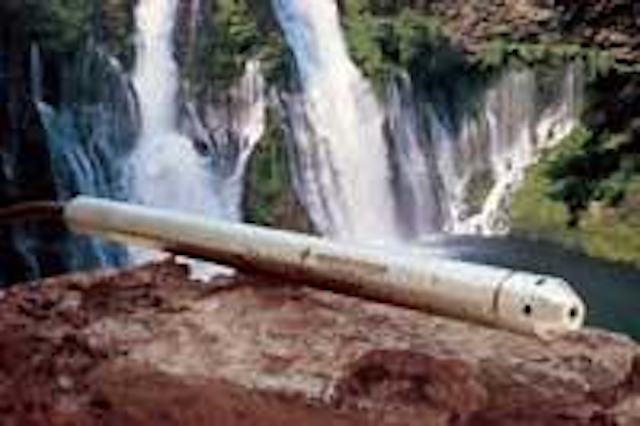 Click here to enlarge image
Pressure Systems' waterMonitor submersible hydrostatic transducer, which includes internal datalogging functionality, is now offered in an all-titanium package. The transducer is ideal for measuring water levels in environmental management applications, such as ground water, surface water, and open channel level measurement as well as down hole, well, lake, stream and reservoir level monitoring, and watershed management.
Pressure Systems Inc.
Hampton, VA
Tel: 800-328-3665
Web: www.pressuresystems.com
Corrosion monitor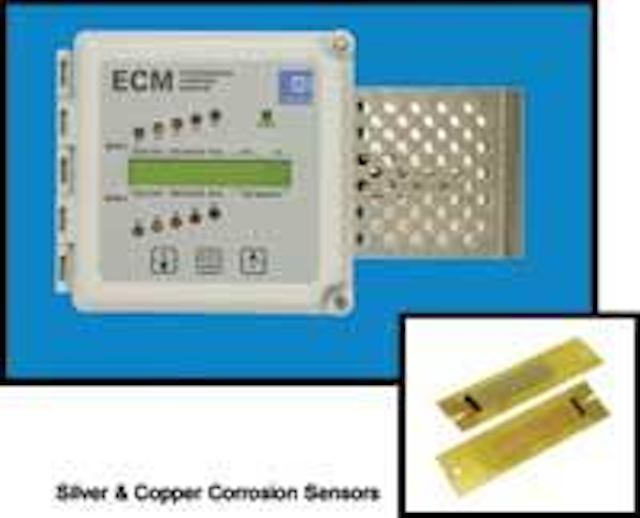 Click here to enlarge image
Rohrback Cosasco Systems has introduced Model ECM™ Environmental Condition Monitor for rapid detection of corrosive conditions, including humidity, temperature, & differential pressure. The corrosion monitoring system is designed to provide constant surveillance of the atmospheric environment. Early detection of corrosive conditions will permit corrective action to be taken before substantial damage occurs to sensitive computers, instrumentation systems or other highly sensitive equipment.
Rohrback Cosasco Systems Inc.
Santa Fe Springs, CA
Tel: 800-635-6898
Web: www.rohrbackcosasco.com
Flow meter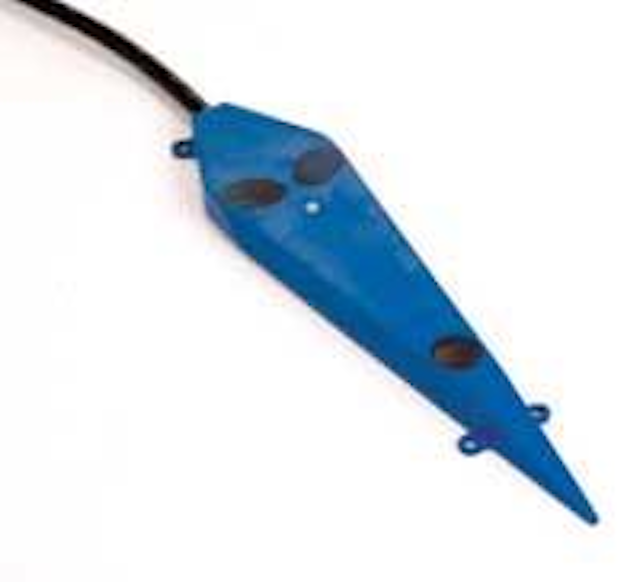 Click here to enlarge image
MGD Technologies has introduced its accQmin™ Flow Meter for smaller pipes. The meter uses pulse-doppler acoustics, combined with range-gating signal processing, to measure a velocity profile. This approach allows the meter to measure flow rate accurately under different hydraulic conditions. As hydraulic conditions change, the change manifests itself in the distribution of velocity throughout the depth of flow. As the meter is measuring the velocity distribution directly, it adapts to the changes in hydraulics, and generates a flow pattern that is representative of the new hydraulic conditions.
MGD Technologies Inc.
San Diego, CA
Tel: 858-695-9225
Web: www.mgdinc.com
Pipe survey software
PipeLogix has announced the redesign and enhancement of its flexiplayer program. The program can be used and distributed by anyone with a flexidata DVS Module license to enable the sharing of recorded pipeline survey footage along with all survey detail. The player files autoload from a CD or DVD and require no program installation by the user/viewer. In addition to displaying the digital video survey in MPEG or WMV format with links to the observed defects as recorded by the CCTV Operator, JPEG files can now be launched from the defect display window.
PipeLogix
Palm Desert, CA
Tel: 866-299-3150
Web: www.pipelogix.com