New Literature
An illustrated brochure from ABB describes the company's new line of single and dual-loop universal process controllers and indicators.
Dec 1st, 2010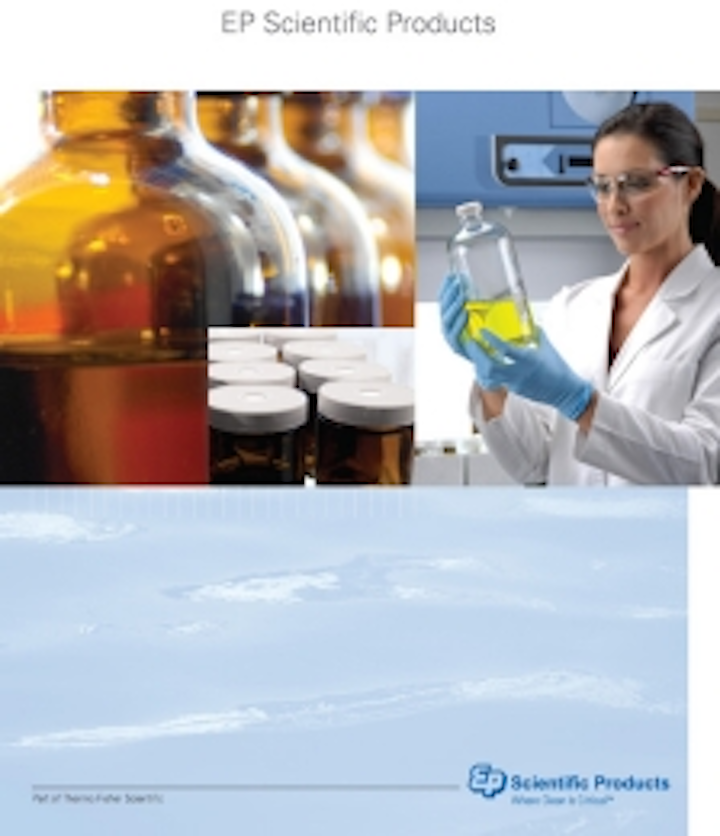 Process controller
An illustrated brochure from ABB describes the company's new line of single and dual-loop universal process controllers and indicators. Called ControlMaster, this new generation of process control instruments is said to be more intuitive, easier to operate, and significantly more powerful in use. The brochure notes that each instrument provides a comprehensive display of process status, using thin-film-transistor (TFT) liquid crystal technology. Also, a simple user interface delivers clear text prompts that simplifies installation, commissioning, and operation.
ABB Instrumentation
Tel: 800-829-6001
Web: www.abb.com/instrumentation
Circle No. 255 on Reader Service Card
---
Sample containers
Thermo Fisher Scientific has launched an online, fully interactive version of its EP Scientific Products Catalog. As suppliers of clean sample containers for environmental and critical environment sampling, EP Scientific cleans, packages and certifies its sample collection and storage containers in accordance with the EPA's regulatory guidelines. The product brochure, downloadable from www.epscientific.com, provides simple navigation and product selection for customers wishing to order from the extensive range of contaminant-free containers. The brochure uses an interactive contents table in combination with an extensive search function, 'page flip' animation and zoom control to aid users in the location of environmental sampling products. These include glassware, plastic ware, chemical preservatives, field sampling collection and gas sampling bags.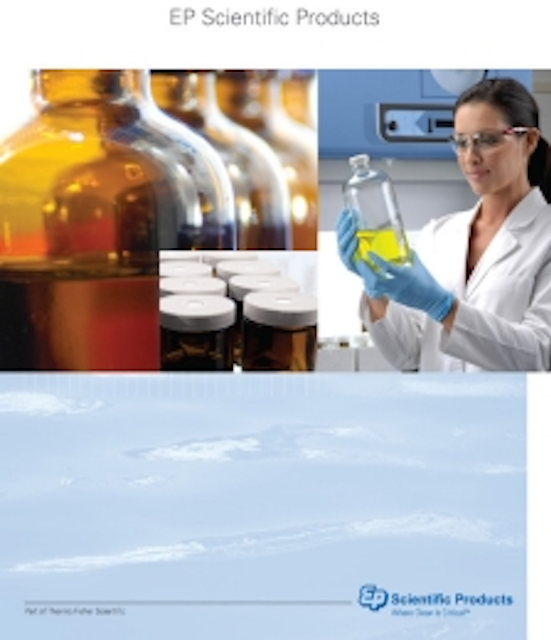 Thermo Fisher Scientific Inc.
Milford, MA
Circle No. 256 on Reader Service Card
---
Instrumentation
The new ECD CD Catalog for 2010 from Electro-Chemical Devices, provides application guidance and installation tips for devices measuring pH, oxidation reduction potential, specific-ion, conductivity and resistivity, dissolved oxygen, turbidity, nitrate and ammonium, as well as free and total chlorine. The new Hydra Ammonium Sensor, featuring reliable ISE technology, is designed for direct nutrient load monitoring in the aeration basins of wastewater treatment plants. The new Triton TR8 Turbidity Analyzer is a nephelometric sensor designed for use in water and wastewater. The Triton DO8 Dissolved Oxygen Sensor, designed for environmental water, excels in aeration basins and other municipal applications.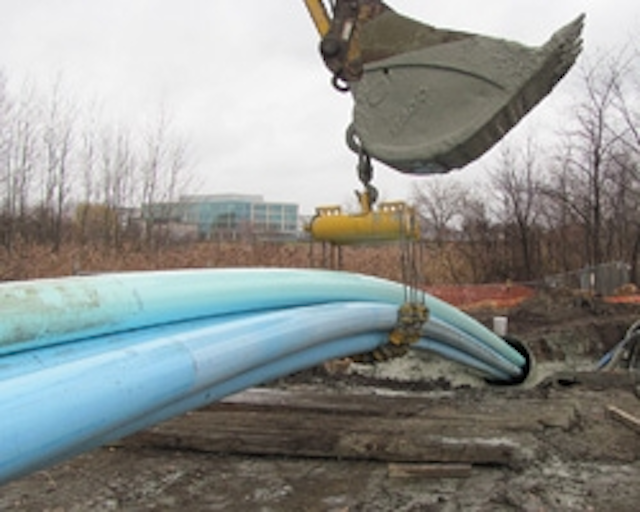 Electro-Chemical Devices
Irvine, CA
Tel: 800-729-1333
Web: www.ecdi.com
Circle No. 257 on Reader Service Card
---
Oil in water measurements
A White Paper entitled, "Emulsion-Breaking Techniques to Ensure Accurate Oil in Water Measurements," was recently published by Wilks Enterprise. Certain water samples, such as those containing detergent, may form an emulsion when oil in water extraction into a solvent is done. In order to ensure an accurate measurement, the emulsion must be broken. The White Paper discusses six emulsion-breaking techniques that can be used for reducing an emulsion in order to obtain valid oil in water measurements -- whether the analysis is done by infrared, gravimetric or UV techniques. All of the emulsion-breaking methods discussed in the paper are usable with portable infrared analyzers, such as the Wilks InfraCal TPG/TPH Analyzers, and for virtually any type of oil in water measurements, including fat, oil and grease (FOG) wastewater discharges.
Wilks Enterprise Inc.
Norwalk, CT
Tel: 203-855-9136
Web: www.wilksir.com
Circle No. 258 on Reader Service Card
---
Motor control centers
A new white paper from Rockwell Automation explains how advanced intelligent motor control centers (MCCs) provide process application users with critical information that ultimately helps minimize - and prevent - downtime. "Intelligent Motor Control Centers Lay the Foundation for Improvements in Manufacturing Efficiency and Reliability" outlines industry drivers and the evolution of MCCs, including technology considerations, configuration methods, networking advantages, as well as benefits gained from real-world application examples. The paper describes the technology behind these capabilities, including advanced monitoring and sensing devices, and built-in network connectivity.
Rockwell Automation Inc.
Milwaukee, WI
Web: http://literature.rockwellautomation.com
Circle No. 259 on Reader Service Card
---
Oil skimmers
Abanaki offers a full range of oil skimmers and emergency oil spill systems for the special challenges facing hydroelectric power generation facilities, who must protect water resources from spills of hydraulic fluid. For more information about oil skimmers in power utility applications, and for utility oil skimming case studies, visit http://www.abanaki.com/127. Products include belt and tube skimmers and associated systems.
Abanaki Corp.
Chagrin Falls, OH
Tel: 800-358-7546
Circle No. 260 on Reader Service Card
---
Remote monitoring
Automata recently introduced the Mini-Sattm Field Station, providing remote monitoring and control from anywhere in the world. A field station manual and guide is available on the company's website. Satellite direct transmission produces communication between the remote field station and the Internet for unlimited networking capability. It can be centrally located in the field, at a pump station, or at a water level monitoring site. The system is suited for water distribution and environmental monitoring sites. It is particularly competitive at remote, isolated sites with a reasonable amount of data flow. The user can be notified of any changes through email or via pager, or can view any changes on the Internet.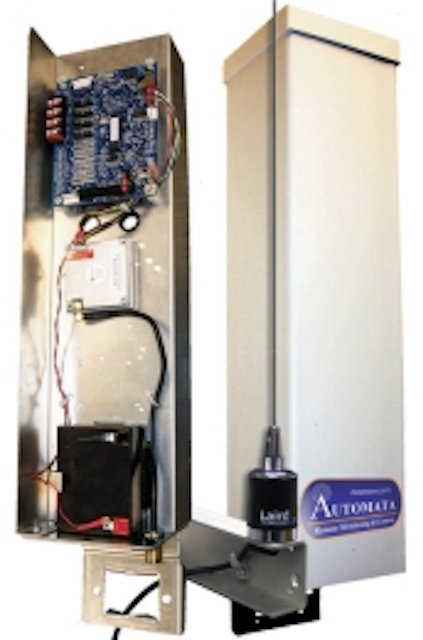 Automata Inc.
Nevada City, CA
Tel: 800-994-0380
Web: www.automata-inc.com
Circle No. 261 on Reader Service Card
---
Doors
A new brochure from Special-Lite describes the company's line of doors for corrosive environments, and explains why they perform better than hollow stainless or galvanized steel doors. According to the brochure, Special-Lite® SL-17 FRP Flush Doors provide longer life by combining corrosion-resistant materials with a lightweight structure that fights corrosion in unconventional ways. The doors feature fiberglass reinforced polyester (FRP) face sheets and corrosion-resistant 6065-T5 aluminum alloy stiles and rails. A proprietary injection technology completely fills the interiors with a strong, closed-cell urethane foam core that locks out corrosive liquids and gases.
Special-Lite Inc.
Tel: 800-821-6531
Web: www.special-lite.com
Circle No. 263 on Reader Service Card
---
Motors, drives
WEG Electric, a supplier of motors, drives, controls, panels, transformers, and generators, has launched a new online product catalog initiative to support both distributors and customers. Now available through various WEG distributor sites, the online product catalog will enable customers to search through a complete listing of the company's products, find descriptions and specifications, and place orders online. Users will be able to search by keyword or part number on every page, browse by product category, compare products side by side, find pricing, and e-mail or save "favorites."
WEG Electric Corp.
Duluth, GA
Tel: 800-275-4934
Web: www.weg.net/us
Circle No. 262 on Reader Service Card
More WaterWorld Current Issue Articles
More WaterWorld Archives Issue Articles