Az Zour, Kuwait desalination plant recycles power station cooling water
The 136,000 m3/day Az Zour desalination plant has been inaugurated in Kuwait and recycles cooling water from an adaject power station...
Jan 28th, 2015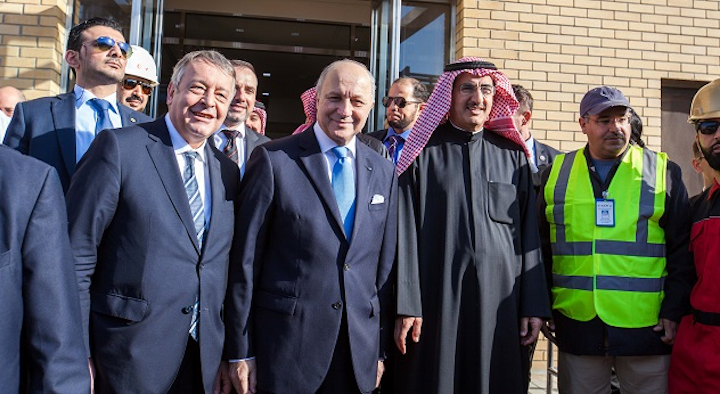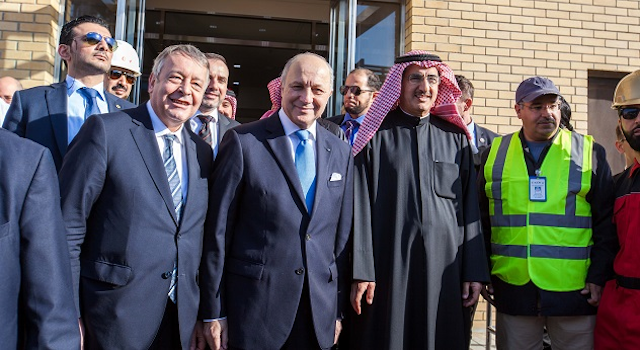 The Az Zour South reverse osmosis (RO) desalination plant was inaugurated this week in Kuwait that will boost the site's water capacity by 25%.
Veolia was awarded the tender in 2011 by the country's Ministry of Electricity and Water, in partnership with Al Ghanim International.
Under a DBO (Design-Build-Operate) scheme, the plant will be operated and maintained by Veolia over a five-year period, up to 2019.
Operating since July 2014, the Az Zour project, 100 km south of capital Kuwait City, produces 136,000 m3/day. The new capacity will boost the site's water capacity by 25%, up to 659,700 cubic metres in total.
For the water intake, Veolia implemented a system to pumpcooling water from the discharge canal from an adjacent power station.
According to the firm, due to the increased temperature of the cooling water compared with normal seawater, this results in "CAPEX and energy savings during the whole life cycle of the plant".
The plant was inaugurated by HE Abdulaziz Abdullatif Al-Ibrahim, Minister of Public Works and Minister of Electricity and Water in Kuwait, Laurent Fabius, French Minister of Foreign Affairs and International Development; Antoine Frérot, Chairman of Veolia; and Christian Nakhlé, French Ambassador to Kuwait.
Earlier this month, Veolia signed an agreement to extend the Sharqiyah desalination project in Oman (see WWi article).
Read more
UF/RO desalination plant to help modernise Basra, Iraq As part of several national plans to modernize basic services, the Iraqi Ministry for Municipalities and Public Works has contracted Veolia to build and operate a 200,000 m3/day desalination plant over five years…
Hybrid desalination: the best of both worlds? By combining thermal distillation with membrane filtration, hybrid desalination projects are helping to reduce project carbon footprints and energy operation costs – as much as $400 million per year in some instances. Although dating back to the early 90s, technology advances today are now showing why this technology pairing might pave the way for future desalination plants. By Leon Awerbuch.
Industrial markets to power Veolia Water's future Veolia Environnement sold off its UK regulated water activities - one of its earliest international operations - for £1.2 billion. And in three years the group saw a 35% increase in industrial activity. Is this a sign that the company is favouring the industrial technology supplier to service provider model? WWi caught up with its water group CEO, Jean-Michel Herrewyn, to find out…