Kahrama project expands power & water production in Algeria
Water produced by the Arzew desalination plant will help alleviate water shortages in Oran and surrounding areas, which currently receive water only three to four days per week.
Jun 1st, 2002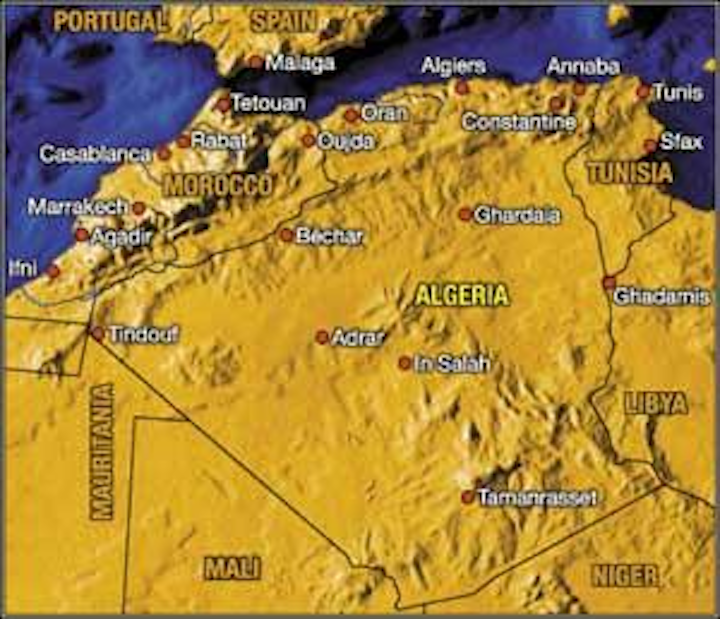 By Ian Unsworth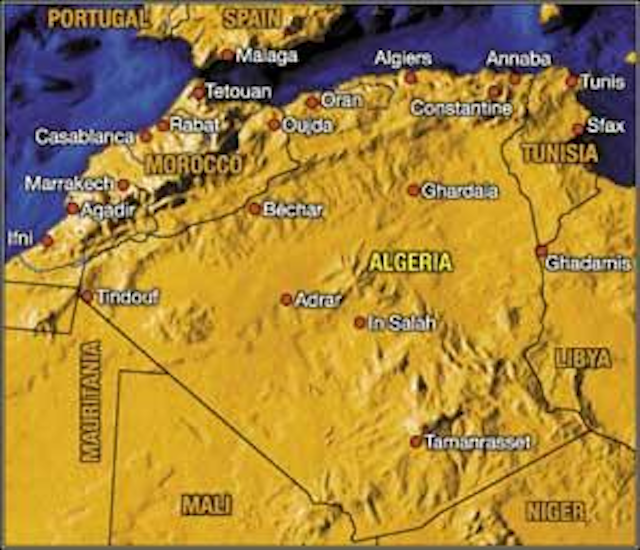 The Arzew independent power and water project is located on Algeria's northwest coast. Image by: BVA
Click here to enlarge image
Water produced by the Arzew desalination plant will help alleviate water shortages in Oran and surrounding areas, which currently receive water only three to four days per week.
Recent regulatory reforms and new legislation are allowing foreign developers and investors to partner with former state monopolies to form independent power and water companies in Algeria. Increasing growth in demands for electricity and water forecasted for the next few years in the country underscore the need to expand power facilities and water resources.
In January 2002, Black & Veatch Africa (BVA) and the Algerian Energy Company (AEC) formed Kahrama, an 80/20 joint venture. AEC is a 50/50 joint venture between Sonatrach, the state-owned oil and gas company, and Sonelgaz the Algerian electricity utility. Kahrama is an amalgam using the Arabic terms for electricity (kahraba) and water (ma).
Kahrama's first project is an independent water and power project (IWPP) located at Arzew, the Sonatrach complex close to Oran on Algeria's northwest coast. The facility will produce a net power output of 300-mW coupled with an average annual water production of 80,000 cubic metres per day.
The plant will be the first non-recourse project-financed facility in Algeria. It will be structured around an Energy Conversion Agreement (ECA) with Sonelgaz, which will deliver the gas and take the power, and a Water Purchase Agreement (WPA) with Sonatrach, both for a 25-year period.
The additional water supply will help alleviate shortages in Oran and the surrounding area, which currently receives water of poor quality for only three to four days per week.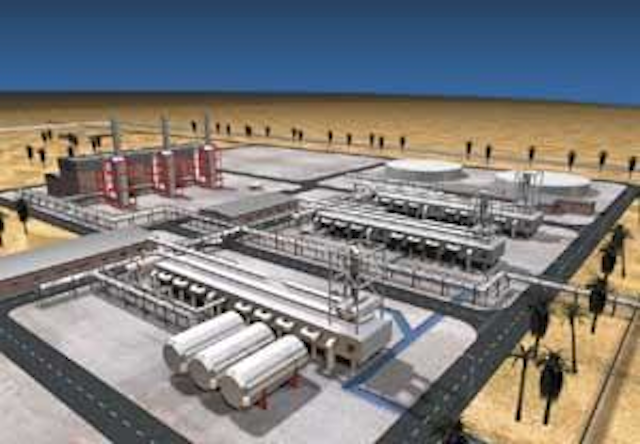 The Arzew desalination plant will produce an estimated 80,000 m3/day. Image provided by BVA.
Click here to enlarge image
A technology feasibility study undertaken by Black & Veatch Africa in 1999 concluded that the preferred plant process would be a multistage flash (MSF) distiller with feed steam derived from simple cycle gas turbines and heat recovery steam generators.
BVA and AEC confirmed the Japanese consortium of Itochu Corporation and IHI (Ishikawajima-Harima Heavy Industries) as the preferred bidder in an EPC (Engineering-Procurement-Construction) bidder evaluation and selection process undertaken between November 2001 and January 2002.
This evaluation process was the first carried out since the formation of both AEC and Kahrama and it was important that it was seen to be impartial. In the technical evaluation, a ranking of bid compliance was realised in parallel with adjustments to a customised financial model for each bidder to reflect differences in availability, performance, operation and maintenance costs, spares, payment terms and other factors. The president and director general of AEC presided over the commercial opening, attended by the Minister of Energy & Mines, other interested parties and the news media. The respective financial models were projected onto a large screen, visible to all, as the contents of the commercial bids were inserted into the model. The preferred bidder, that with the highest overall net present value for the project, was declared immediately during the commercial bid opening.
The optimum configuration of the plant is based on three General Electric PG9171 (9E) gas turbines using evaporative coolers, each with an associated heat recovery steam generator (HRSG). The output steam (618,000 kg/hr) is distributed to each of three MSF unit brine heaters in a common header for flexibility during maintenance and outages. The MSF performance ratio is 6.25. The plant will be brought into commercial operation in three phases, each phase corresponding to a power/desalination train, in two-month intervals.
Seawater will be extracted from the Port El Djedid deep-water harbour at Arzew at the rate of approximately 40,000 kg/hr and at an average temperature of 24oC. The plant discharges to the external side of the harbour breakwater to avoid recirculation and is expected to experience a 10oC temperature rise in the process.
Natural gas will fuel the plant. Power from the site will be connected by Sonelgaz at 220 kV to their existing grid via approximately seven km of new overhead line.
All parties are confident that the project is on track to commercially produce both power and water before the end of 2004.
Author's note
Ian Unsworth of Binnie Black & Veatch is based in Redhill, Surrey, UK. Tel: +44 (0) 1737 774 155; Email: binnie@bv.com.