Product Review
Compilation of product and news announcements focused on Pumps, Motors & Drive Systems

Nov 1st, 2013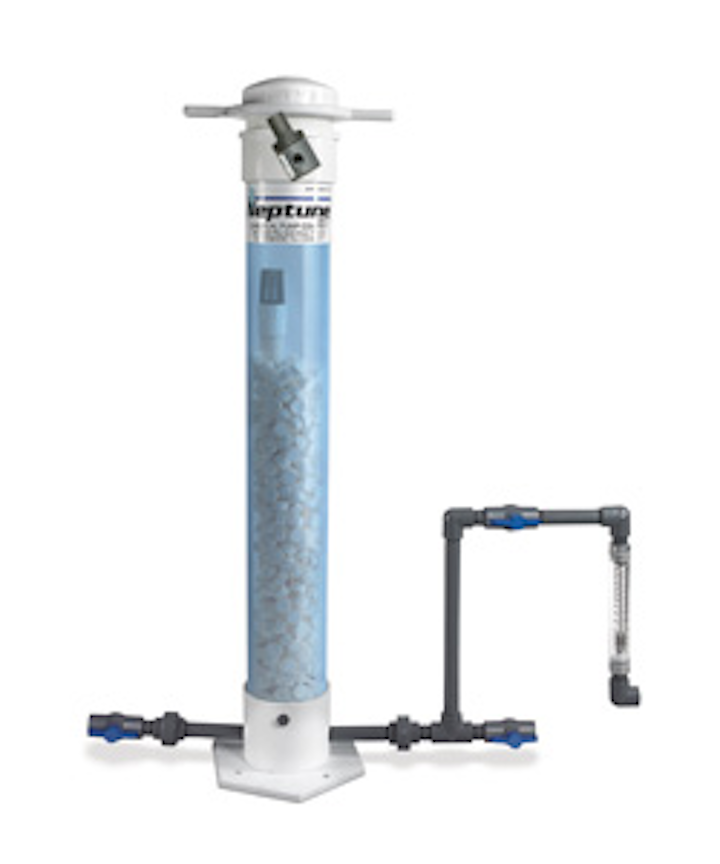 Clear bromine feeder from Neptune
Neptune Chemical Pump Co has launched its Model CLR-25 and CLR-50 Clear Bromine Feeders designed to feed solid biocide or other corrosive water-treatment chemicals into closed-loop systems in cooling towers. Other design features of both the CLR-25 and CLR-50 models include: a clear PVC body that allows the bromine to be viewed without opening the cap; two threaded bottom inlets and drain connections; 15.2 cm (6 in.) top opening with threaded, O-ring enclosure; maximum pressure to 8.6 bar (125 psi); maximum temperature to 38ºC (100ºF) and standard pressure relief valve set at 8.6 bar (125 psi).
New MEC-MG HT pumps from Caprari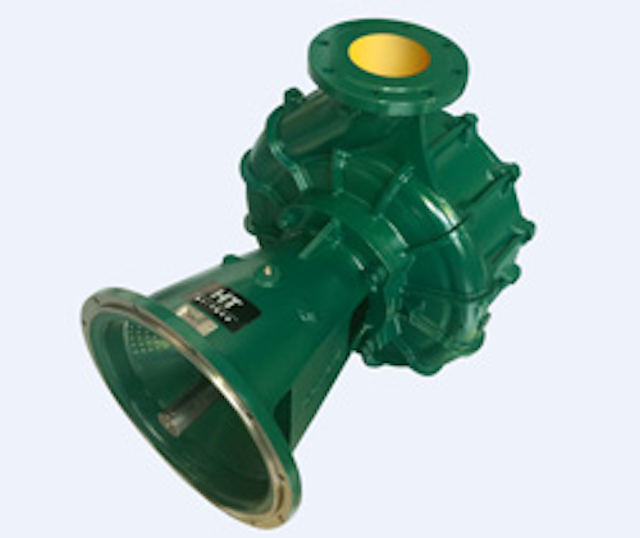 Italian pump manufacturer Caprari has updated its MEC-MG series of pumps to include the new MEC-MG125 HT - HI TORQUE size. The pump includes a new coupling system for the impellers, with precision spline profile leading to an optimal load distribution on shaft and hub.
The manufacturer said the drive coupling key can be eliminated with the use of a shrink disc with tapered clamping bush (keyless), leading to total elimination of stress concentration on the shaft. Caprari said: "The product addition also features a stainless steel shaft with high yield point and excellent fatigue strength."
New MEC-MG HT pumps from Caprari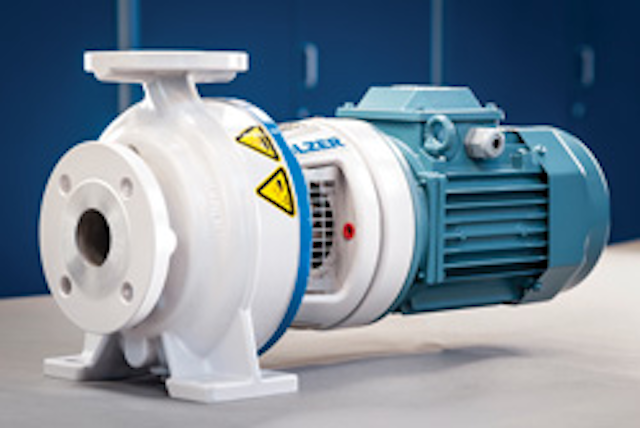 Sulzer Pumps has launched its AHLSTAR end suction single stage close coupled process pump series developed for applications in oil and gas, hydrocarbon processing, chemical, pulp and paper, general industry, power generation and water & wastewater industries. The pump is equipped with Sulzer EnerSave impellers according to types of pumped liquid and applications.
It is designed with a patented Rotokey impeller mounting and an externally adjustable side plate fixing. Balancing holes in the impeller are said to guarantee the right flow and pressure condition in the whole shaft seal area.
Single layer injection molder PVDF diaphragm introduced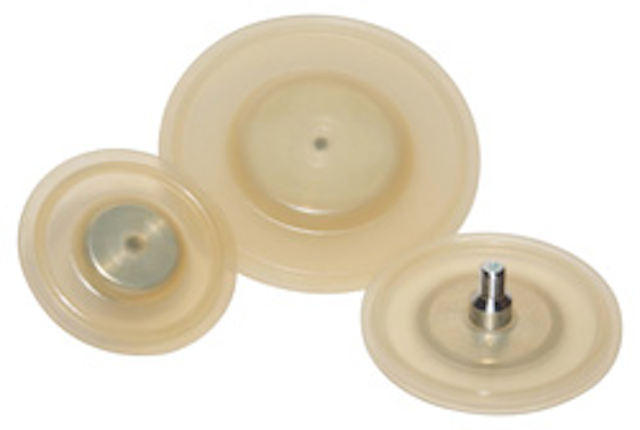 Blue-White Industries has introduce a Single Layer Injection Molded PVDF Diaphragm for the Chem-Pro Series C2 and C3 Metering Pumps. Manufactured 100% in-house, this new single piece, longer lasting diaphragm design does not consist of multiple layers like traditional diaphragms.
The pump head consists of only one material, PVDF, in order to reduce chemical compatibility issues of the wetted parts. Patent Pending, the design is available in three various sizes. New PVDF Diaphragms retro-fit onto current ProSeries Chem-Pro pumps.
EZstrip cake pump delivered to UK food supplier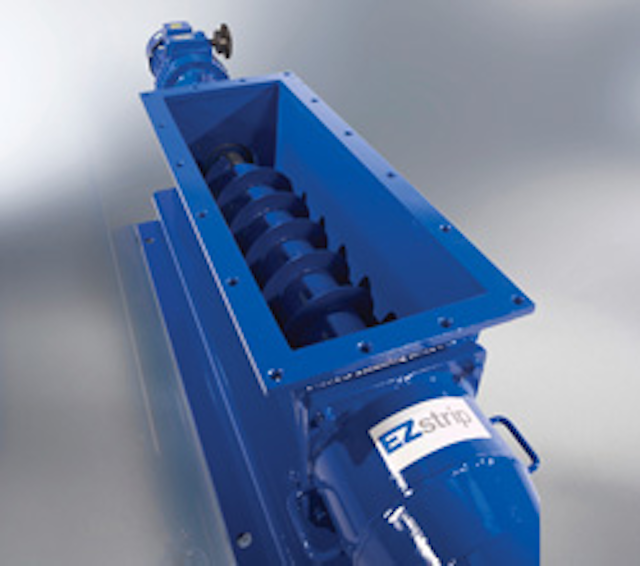 A major supplier of prepared vegetables to the UK food industry has recently taken delivery of another EZstrip cake pump from NOV Mono. Measham-based AB Produce trialled an EZstrip cake pump before installing its first unit a year ago. The delivered Mono EZstrip cake pump features a specially designed feed chamber, which can be disconnected to provide access to the rotor and screw conveyor assembly. The rotor can then be separated from the conveyor, allowing removal of the rotor and stator while in-situ, with no need to disconnect any of the suction or delivery pipe work.
Pump station controller aims to cut energy consumption by 35%
Xylem has launched a system specifically for pump station applications called the Flygt MultiSmart, which sets out to enable operators to maximise the efficiency of their facility. Xylem's Flygt MultiSmart can control up to six pumps. The controller's default settings can be easily adapted to suit the requirements of individual pump stations while a remote control feature reduces the frequency of site visits. The controller's intuitive interface is designed to be user friendly and a setup wizard guides simple, step-by-step installation.
Based on field tests carried out at a pump station in London, UK, Xylem claimed the system can reduce the energy consumption of a pump station by up to 35%. A built-in 'pump reversal' feature is designed to prevent clogging while the controller can also clean out the well by removing floatables on a regular basis. An alarm feature prompts the operator to carry out necessary maintenance to prevent problems occurring in the system. Patrik Stolpe, monitoring and control manager for Xylem, said: "The controller's advanced capabilities ensure that a pump station is run as efficiently as possible, saving valuable time as well as operational costs."