Tool helps businesses understand, monetize water-related business risk
Many companies are addressing corporate water risk through sustainability, but what's driving them to take a good hard look at their water usage?
Jun 1st, 2016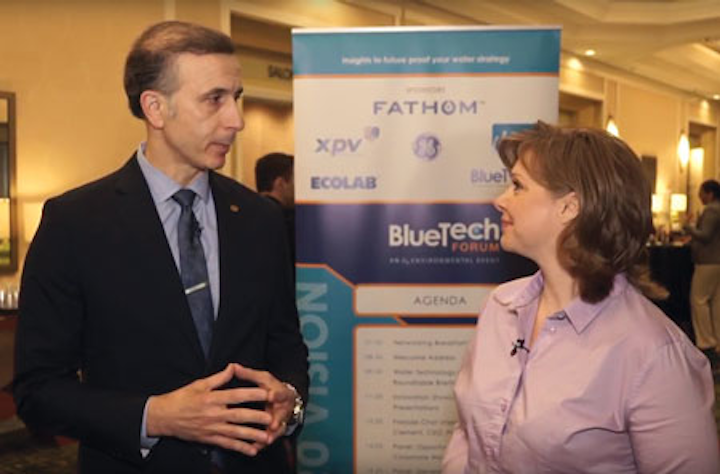 Many companies are addressing corporate water risk through sustainability, but what's driving them to take a good hard look at their water usage? At the recent BlueTech Forum in San Francisco, I asked Emilio Tenuta, vice president of corporate sustainability for Ecolab, that very question.
"Over the last 10 years, people have identified with the fact that water is really material to their business," he said. "The megatrends of water scarcity and water quality challenges around the world have really taken hold and people are recognizing that they have to take more proactive actions."
In practice, these may be public goals around water management. It's that concept of corporate water stewardship, Tenuta said, by which the company defines the physical risk posed by not having enough water — or enough quality water — to operate. "Also regulatory risks and reputational risk all have to be managed by these large national, or multinational, companies to really make sure that they're viewed as a good steward when it comes to water management," he said.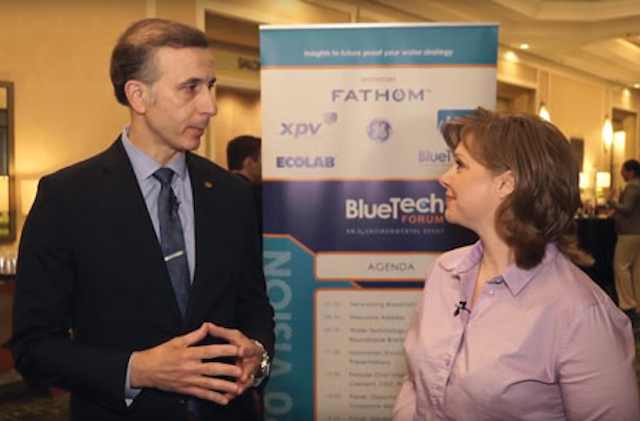 If a company wants to go down the path of water stewardship and curb its water usage, it would stand to reason that they first need to understand how much water they are using. To do that, Tenuta said it's important to establish goals and then develop a strategy to achieve them. The challenge, he said, has been cascading that strategy down to local operational sites.
"There have been a lot of tools and expertise developed to footprint facilities and their water usage," said Tenuta. "We've gotten so sophisticated that we not only do a hydraulic footprint (which shows where all the water is flowing from a physical perspective) but also [analyze] the chemistry — the water quality." This is a critical component, Tenuta said, because it allows us to begin to look at solutions to help reduce, reuse, and recycle within the facility.
At the end of the day, though, there needs to be a strong business case for implementing water saving initiatives. "We often talk at Ecolab/Nalco Water about the EROI, the business case around water," said Tenuta. "It's challenging. Unless you have significant energy reduction where it substantiates the decisions, pure water reduction projects are difficult to do because the business case simply isn't there."
To help quantify risk related to water usage within a facility within a given watershed, Ecolab and Trucost developed a tool that puts a value on water-related business risk. The Water Risk Monetizer helps corporate sustainability planners "think about [water risk] in their terms and in looking at the full value of water as opposed to just what we see in the annual water bill," said Tenuta.
If you want to learn more about the Water Risk Monetizer, it's publicly available online at waterriskmonetizer.com.