Water Briefs
Reliant Energy chose Siemens Water Technologies to provide a system to treat wastewater from a flue gas desulfurization (FGD) scrubber at the Keystone Generating Station.
Jul 1st, 2008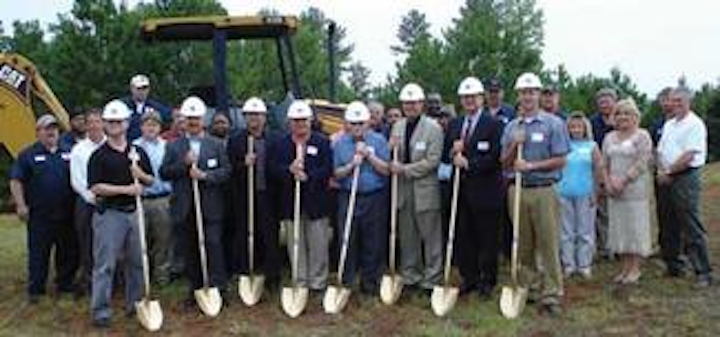 Siemens system to treat Keystone Power Station wastewater
Reliant Energy chose Siemens Water Technologies to provide a system to treat wastewater from a flue gas desulfurization (FGD) scrubber at the Keystone Generating Station. Keystone is jointly owned by seven electric companies, including Reliant, which also maintains and operates it on behalf of all owners. The system will desaturate the wastewater and remove suspended solids and heavy metals from the scrubber waste stream.
In other news, Siemens Water Technologies entered a licensing agreement with CSO Technik Ltd. to supply and service the Crown sludge disintegration system in North America. The U.S. patented cell lysing process eliminates digester foaming, increases gas production by up to 30%, and reduces solids for disposal by 20%. It complements Siemens' Dystor dual-membrane gas holder system that captures biogas produced by the anaerobic process.
GE, STW Resources to enhance oil & gas wastewater recovery
GE Water & Process Technologies and STW Resources Inc. are working to sharply reduce freshwater lost due to hydraulic fracturing, a commonly used oil & gas process. The GE-STW collaborative will initially address wastewater challenges of Barnett, Fayetteville and Appalachian Shale natural gas drilling. With GE patented evaporator and brine concentrator technologies, the effort will help the regions reclaim about 70% of hydraulic fracturing wastewater to be reused in the next well or safely returned to the environment.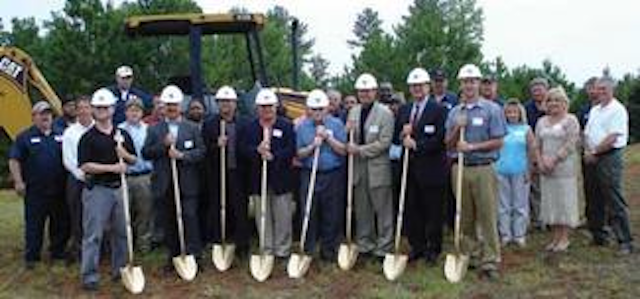 EBARA Fluid Handling breaks ground for 36,000 sq. ft., $3.5 million expansion at Rock Hill, SC, facility. Water and wastewater pumps will be built, tested and shipped here to distributors throughout North and South America.
Click here to enlarge image
In other news, the Great Divide Oil Sands Partnership, an affiliate of Connacher Oil and Gas Ltd., chose GE's produced water evaporator and zero liquid discharge technologies to cut water used at its Algar Oil Sands Project in Alberta, Canada, and help protect regional water resources. The system can recycle up to 98% of water recovered from the steam assisted gravity drainage (SAGD) bitumen extraction process and eliminate all wastewater discharge to the environment. Water savings could reach 73 million gallons a year.
Lastly, Pentair Inc. and GE Water announced a joint venture to combine their global water softener and residential water filtration businesses.
---

Water Headlines
Among other recent subheads at www.industrialww.com, see:
Doosan Hydro promotes Randall as new president, CEO
ThermoEnergy's CASTion unit lands $1.1M aerospace contract
Schneider to buy Xantrex, North America's largest solar inverter supplier
South Dakota power plants using Romtec pump stations
New BakerCorp filtration rental office opens in Chicago
JM Eagle, Columbia's Earth Institute launch water pipe project in Senegal
Frigel, Heisler Green partner to promote CoolGreen, Ecodry systems
Three Tetra Tech acquisitions enhance water, environmental practices
Pacific Ozone names Mitchell new VP of finance, operations
Aqua-Aerobic wins Rockford, IL, Manufacturer of Year award
Hatch Mott Macdonald opens offices in Tulsa, OK, and Houston, TX
Foster Wheeler wins CFB steam generator contract at Entergy Louisiana
Ecosphere appoints Haskell chairman and co-CEO
Indian investors among those adding $11.5M to HaloSource expansion fund
Woolpert acquires stormwater specialty firm TEK Science
CH2M Hill wins two EPC contracts for Fort Hills Oil Sands Project
Veolia ES Industrial Services Inc. acquires Pacific Liners
CDM starts $36M Guam wastewater upgrade ahead of Okinawa troop transfer
Georg Fischer acquires Toronto's Alfa Plastics
Basin Water photocatalytic membrane systems now NSF 61 certified
HDR acquires Texas engineering firm Claunch & Miller
Cox Enterprises, Manheim open water conservation center in Atlanta
Artesian to acquire Mountain Hill Water Company
CertainTeed PVC pipe provides irrigation for BASF fungicide product testing
Pacific Ozone hires new VP of finance, operations
Topworx to become part of Emerson Process Management
Frost: U.S. pharmaceutical water treatment market to jump by 42% by 2013
Hydranautics promotes Andrews to president
---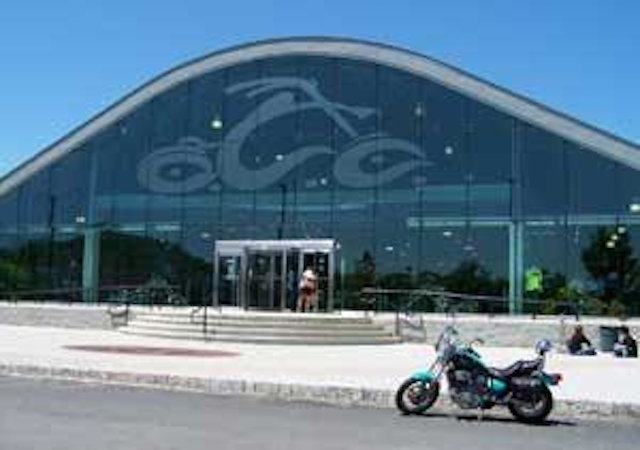 For the first time, the town of Newburgh, NY, used CULTEC underground plastic chambers as the Best Management Practice for controlling stormwater at a development site for Orange County Choppers, designers and fabricators of custom and themed motorcycles.
Click here to enlarge image
MIOX to treat reclaimed water for Pensacola power plant ,br>MIOX Corp. was picked to supply five RIO Series on-site sodium hypochlorite generators for the final disinfection phase at the Emerald Coast Utilities Authority's new Central Water Reclamation Facility in Pensacola, FL. Each unit has a 500-lb/day capacity and will treat 20 mgd of wastewater. The new facility, to be complete in 2010, will replace the aging Main Street Wastewater Treatment Plant. Disinfected water will be reused by Gulf Power's Crist Plant.
Two studies assess MBR, RO markets
According to a new technical research report, "Membrane Bioreactors: Global Markets" from BCC Research, the global market for MBR technology is expected to grow at a compound annual growth rate of 10.5%, increasing in value from $296 million in 2008 to $488 million by 2013. In 1990, it was worth only $1 million.
Meanwhile, the McIlvaine Company projects the world market for large-scale RO systems will increase 45-50% over the next four years. In its online report "RO, UF, and MF World Markets," McIlvaine says global RO equipment and membrane sales will reach $5.6 billion in 2012, compared to $3.8 billion in 2008. RO sales into desalination markets are expected go from $2 billion to $3 billion in the same timeframe.
Egg processor to invest $2.5M in wastewater project
Golden Oval Eggs is expanding the wastewater treatment system at its Thompson, IA, egg production and processing site. The estimated $2.5 million project, including lagoon modifications, is projected to be in full operation in April 2009. Since 1999 planning stages for the $85 million Iowa complex, Golden Oval Eggs has worked with the Iowa Department of Natural Resources to build and maintain a facility designed for environmental stewardship.
Aquatech does Texas two step with power contracts
Aquatech International won two contracts from Navasota Energy, of Magnolia, TX. Identical in design, the treatment scheme uses Aquatech's WATERTRAK products, consisting of 500-gpm media filters, 500-gpm first-pass RO, 220-gpm second-pass RO and 200-gpm EDI processes. Equipment will be shipped pre-assembled inside modular housing units for quick hookup and startup onsite. The two 550-MW combined cycle power plants receiving this equipment are the Colorado Bend Energy Center in Wharton and Quail Run Energy Center in Odessa.