Resource Spotlight
Compilation of print and digital information resources for the municipal water and wastewater markets.
Jun 19th, 2015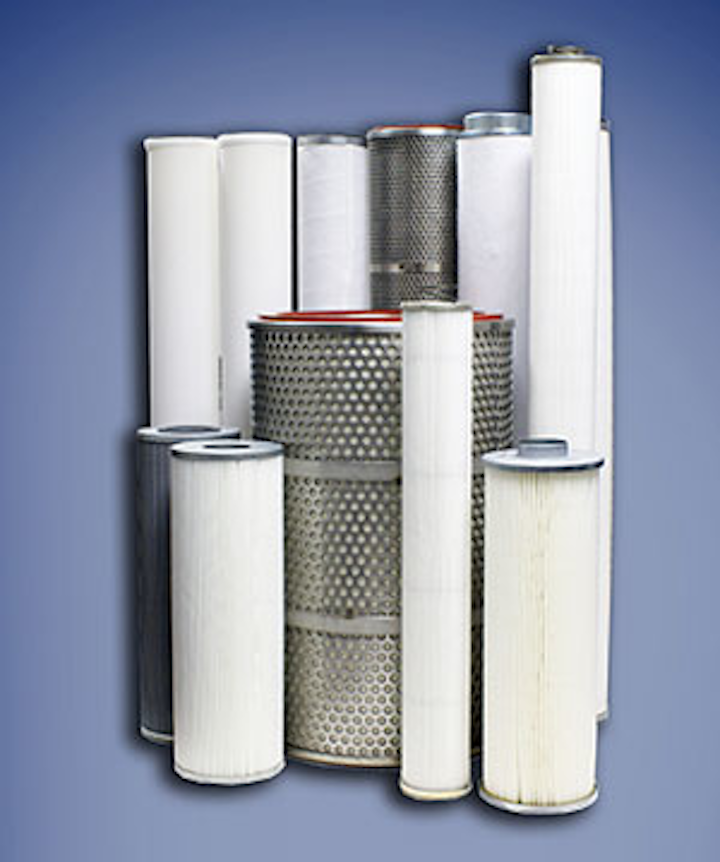 Online store
Clark-Reliance Corporation has announced a comprehensive online offering of replacement filter elements for gases and fluids. The online store features OEM-quality filter elements for all Clark-Reliance brands, including Anderson® Separator, Oil Filtration Systems, and National Filtration Systems®, and it also includes Mahle aftermarket elements. Clark-Reliance manufactures a broad offering of filtration, separation and coalescing equipment for the natural gas industry as well as fluid purification equipment for industrial use.
Clark-Reliance
www.clark-reliance.com

Product catalog
Banner Engineering has introduced its new 2015 product catalog, available in a full-color print and an interactive online version. With 976 pages of product features, application images, model numbers, and accessories, the complementary catalog provides a comprehensive and user-friendly guide for Banner sensors, lighting and indicators, wireless, machine safety, and vision to allow users to quickly locate their product or application. Users also have the ability to compare product features and performance using the catalog's multiple selection guides.
Banner Engineering
www.bannerengineering.com

YouTube video
Motion Industries has released a new Tom's Toolbox video, available on Motion Industries' MiHow2 YouTube channel, that highlights the importance of proper handling and storage of bearings. "Proper Bearing Handling and Storage with SKF Bearings" provides the viewer with guidelines on how to get the most out of their bearings before they are even installed. Tom's Toolbox embodies the "how-to" format but in shorter time snippets, with host Tom Clark demonstrating a broad range of solutions designed to save viewers money, time and stay safe.
Motion Industries
www.motionindustries.com

Social media
Val-Matic has gone social with Google+ and Facebook. Google+ has enabled Val-Matic to post a variety of instructional and informational videos and has become an easy and interactive outlet for the company to reach individuals involved in a variety of industries and companies. Likewise, Val-Matic's Facebook page offers various product facts, company updates and organizational changes among other interesting details. The company's posts offer a variety of relevant company information at a summary level, with more in-depth information available on its website.
Val-Matic Valve & Manufacturing Corp.
www.valmatic.com

Improved website
Inliner Technologies has announced the launch of its new and improved website, providing up-to-date information on industry trends and advancements. Its extensive resources include: industry news and events; product specifications and resin data sheets; engineering design guide request form; interactive map of certified installers; product and company videos; information on applications for wastewater pipe rehabilitation; CIPP product installation and curing methods; career center where applicants can send resumes to Inliner and any of its licensees; and project case studies showcasing product capabilities.
Inliner Technologies
www.inliner.com

New website, logo
In-Situ® Inc. has launched a new website and corporate identity. The new website offers a clean, modern design, easy-to-navigate functionality and streamlined content. Further, the new corporate identity includes a modern take on the original logo. The clover represents a well field for in-situ mining, and the flow of groundwater is represented by the heart-shaped "clover leaf" pattern. The yellow represents the yellow cake from the uranium extraction, and the blue outer ring depicts the movement of water droplets.
In-Situ Inc.
www.in-situ.com

Product catalog
Pneumatrol has launched a new product catalog that provides a comprehensive overview of the company and its valve and solenoid ranges. The catalog offers extensive technical information on its products and provides useful technical reference including hazardous area zone classifications and product marking explanation. To help users choose the desired product, it features a color-coded part number section easy for users to follow. The 112-page publication offers insight into product design and consultation, technical support and product distribution.
Pneumatrol Limited
www.pneumatrol.com

New website
Xylem has launched a new website that brings its dewatering product brands, Flygt and Godwin, together on one comprehensive web platform, delivering rich product content and tools to enable customer access to its rental services and expertise. Designed in close consultation with customers across the construction, mining, municipal, and industrial sectors, the platform aims to improve customers' online experience with Xylem. The site offers new products, services, parts, and application information to streamline customers' research and decision-making.
Xylem Inc.
www.xylem.com