New literature
Godwin Pumps recently updated its color catalog to feature the complete line of Dri-Prime® automatic self-priming high volume, high head and jetting pumps for municipal/government, industrial, construction, and environmental applications.
Nov 1st, 2005
Pump catalog update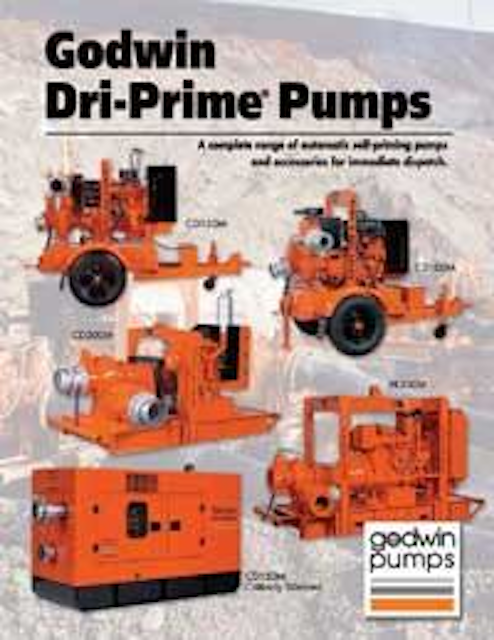 Click here to enlarge image
Godwin Pumps recently updated its color catalog to feature the complete line of Dri-Prime® automatic self-priming high volume, high head and jetting pumps for municipal/government, industrial, construction, and environmental applications. The catalog includes Dri-Prime pump specifications by model as well as applications photos. The pumps are available in sizes from 2-16", with flows to 10,000 gpm, heads to 500 feet and solids handling to 5" in diameter. Also included in the catalog is information on the Godwin Heidra® line of hydraulic submersible pumps available in sizes from 3-12".Godwin Pumps of America Inc., Bridgeport, NJ, 856-467-3636, www.godwinpumps.com
Ultrasonic flowmeters
A new six-page color brochure describes Controlotron's System 1010N and 1010X non-intrusive ultrasonic flowmeter product families. Single, dual and four channel or path models are available to measure one, two or four pipes simultaneously. Wide Beam® Transit-time and Reflexor (Doppler) technologies are employed to suit the widest possible range of applications. NEMA 4X (IP65) and NEMA 7 explosion proof enclosures are offered. Controlotron Corp., Hauppauge, NY, 800-275-8479, x235, www.controlotron.com.
Pulp & paper flowmeters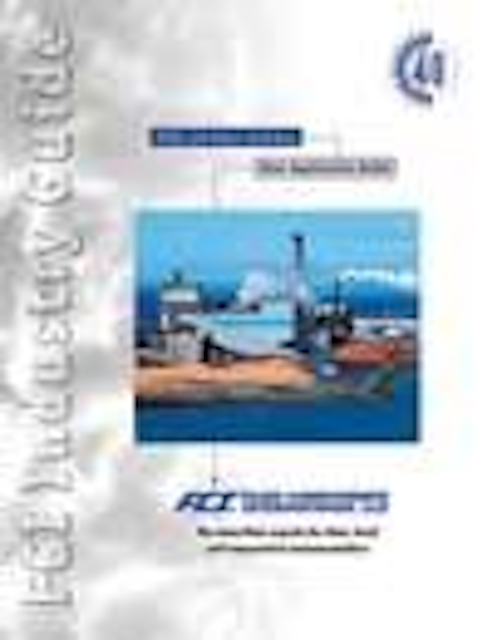 Click here to enlarge image
Process and plant engineers involved with pulp and paper production who have questions about air and gas flow measurement, as well as liquid flow and level switch applications, will find the new 8-page "Pulp & Paper Industry Flow Guide" from Fluid Components International (FCI) is a quick reference tool that offers valuable advice on air, gas and liquid measurement, monitoring and control techniques. Applications for its thermal dispersion mass flow technology include black liquor and soap interface detection, mill cooking natural gas flow monitoring, burner fuel oil monitoring, coal-fired boiler combustion air flow monitoring, chemical additive injection and pump protection.Fluid Components International, San Marcos, CA, 800-854-1993, www.fluidcomponents.com.
Stainless steel gage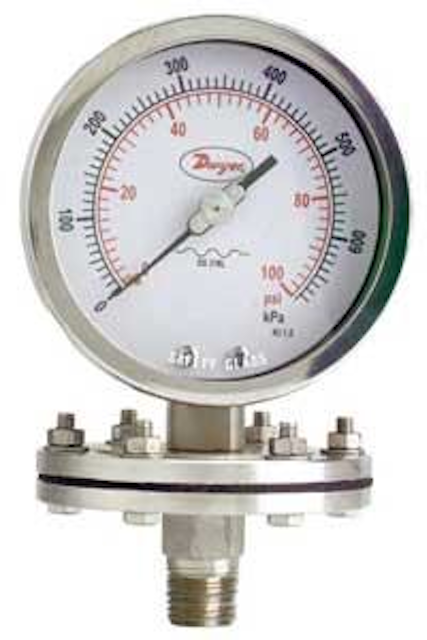 Click here to enlarge image
Dwyer Instruments Inc. announces availability of a catalog that includes its just-released series SGO stainless steel gage with protective diaphragm. Instruments in this series have dual English/metric scales with 1.6% full scale accuracy. Units are designed with a 304 SS housing, 316L SS chamber, and PTFE coated diaphragm for excellent chemical compatibility. They can withstand ambient temperatures up to 149°F (65°C) and process temperatures up to 248°F (120°C), and ranges are available from full vacuum, compound to 300 psi. Dwyer Instruments Inc., Michigan City, IN, 800-872-9141, www.dwyer-inst.com.
New pump literature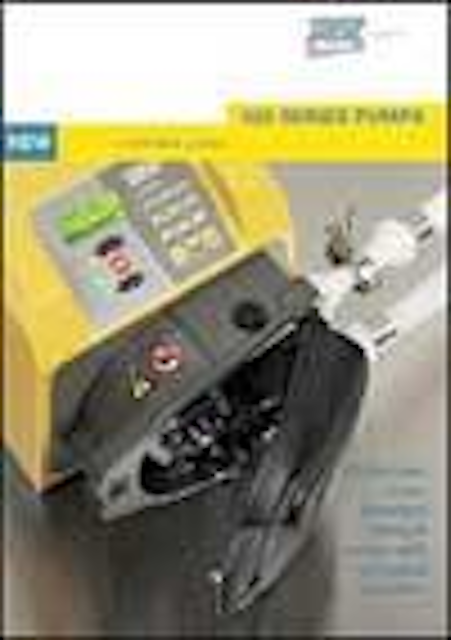 Click here to enlarge image
Literature is now available from Watson-Marlow-Bredel on two new products it has released, the 520 and 620 series pump lines. The 620 pumps offer 50% more flow than previous models with up to 4.8 gpm (18 liter/minute) and 60 psi (4 bar) pressure capability. Designed for clean-room installations, engineered for industrial environments, this award-winning series has been developed to provide pumping solutions for the most demanding applications; from biotech and pharmaceutical through to chemical and water treatment. Watson-Marlow Bredel, Wilmington, MA, 800-282-8823, www.watson-marlow.com.
Food & beverage services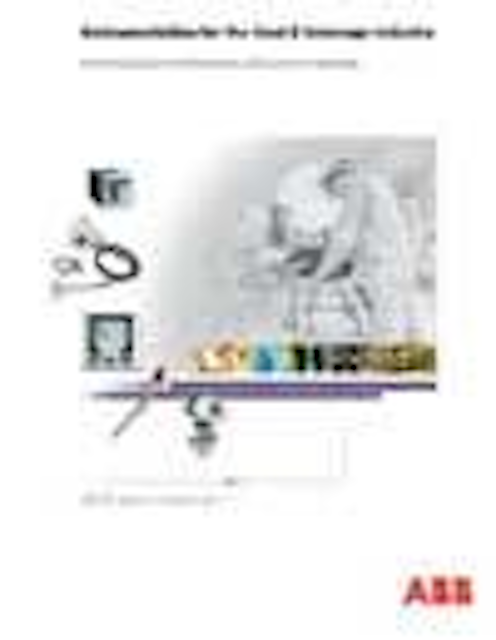 Click here to enlarge image
Keying on enhanced plant performance, efficiency, and reliability, a new 24-page, full-color brochure from ABB Instrumentation details the company's range of instruments and systems for the food and beverage industry worldwide. The brochure begins by describing ABB's industrial IT for inter-operability and communication among devices, as well as Fieldbus networking options. ABB Instrumentation, Warminster, PA, 800-922-2475, www.abb.us/instrumentation.
Process flowmeter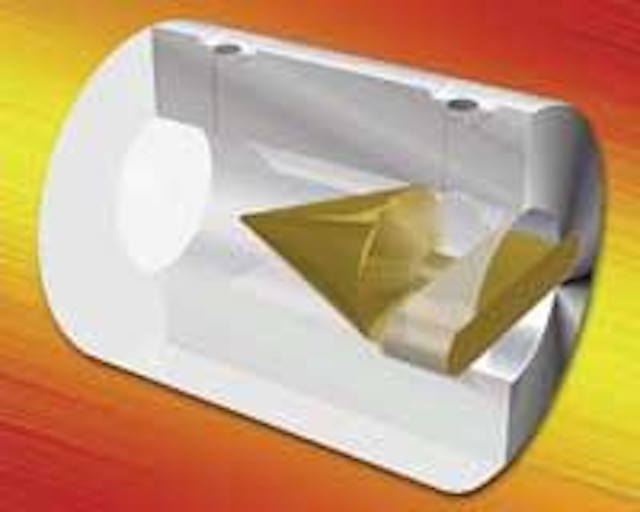 Click here to enlarge image
A product brochure is available from McCrometer for its Wafer-Cone® flowmeter. Ideal for chemical, food & beverage, plastics, pharmaceutical, and oil & gas production, it can be employed in a broad set of applications, ranging from chemical injection or filtering in process lines to general plant needs, such as lines for natural gas, chilled water supporting burners or ovens, cooling systems, HVAC and more. The unit helps engineers with small line size processes looking for precision flow measurement, offering high accuracy and repeatability, easy installation and minimal maintenance. McCrometer, Hemet, CA, 800-220-2279, www.mccrometer.com.
Valve sizing software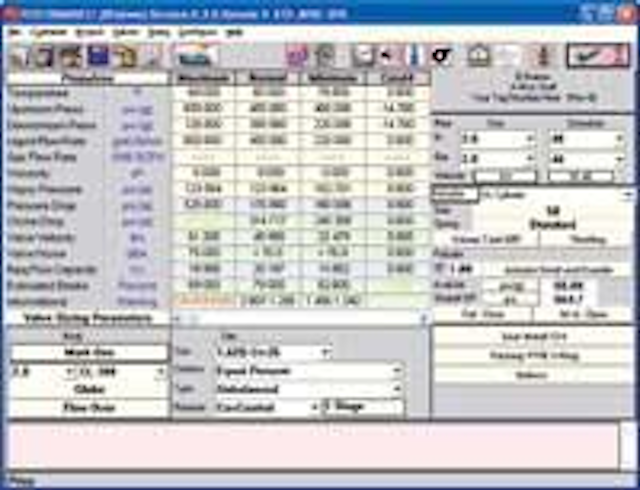 Click here to enlarge image
Flowserve Corp. launches the 9.3.0 release of Performance!™, the company's control valve sizing and selection software. It employs industry-standard ISA sizing equations, among other measures, to specify Flowserve control valves and similar competing valve products. Among new features are additions to the program's product and options database, as well as improvements to the software engine to increase speed and ease of use. Also enhanced is the program's valve noise calculations function based on the latest IEC standard. Flowserve Corp., Springerville, UT, 801-489-8611, www.flowserve.com.
Fieldbus installation guide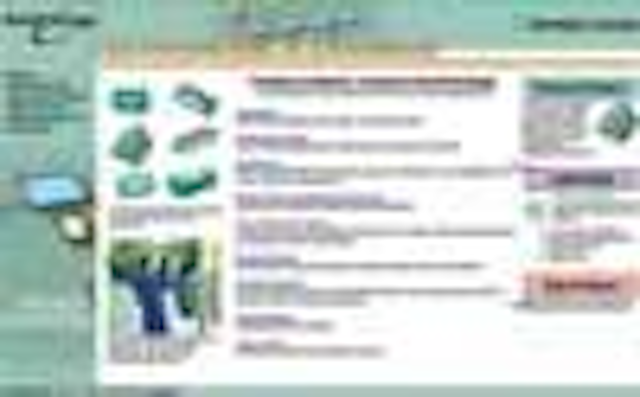 Click here to enlarge image
Pepperl+Fuchs introduces the new guide to Installation Technology for Foundation™ Fieldbus. This comprehensive guide provides detailed benefits, technical data and function information for the company's complete FleldConnex™ family of Foundation Fieldbus solutions, including power supplies, power conditioners, power repeaters, junction boxes, segment protectors, FieldBarriers, process interfaces, cables and cordsets, terminators, surge protectors and other accessories, tools and services. Pepperl+Fuchs, Twinsburg, OH, 330-486-0002, www.fieldconnex.info.