NEW PRODUCTS
Contolotron's System 1010WP is the latest in a line of award winning clamp-on flowmeters.
Jul 1st, 2005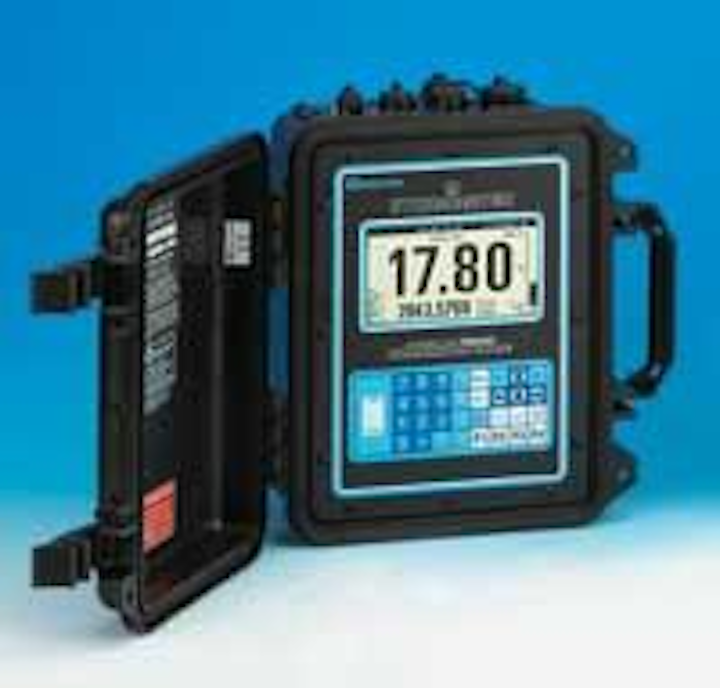 Submersible flowmeter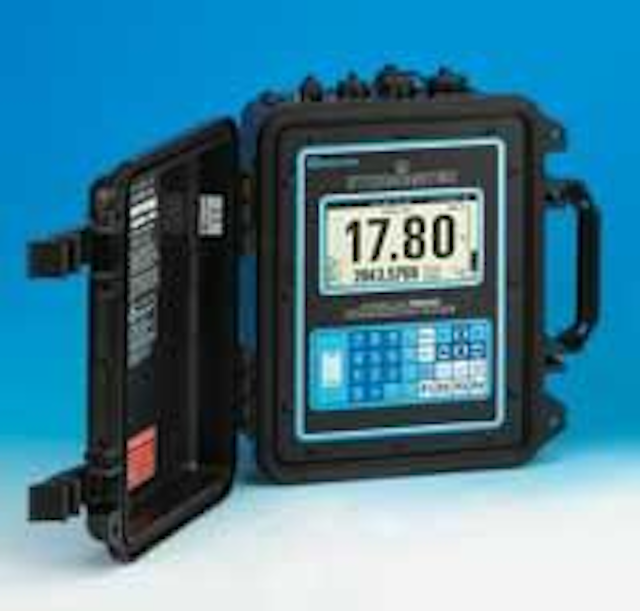 Click here to enlarge image
Controlotron's System 1010WP is the latest in a line of award winning clamp-on flowmeters. Available in rugged submersible configurations, this unit services virtually all full pipe applications. Options include a pipewall thickness gauge, single or dual channel or path operation and Reflexor mode for liquids with medium to heavy suspended solids or aeration.
Controlotron Corp.
Hauppauge, NY
Tel: 631 231-3600
Web: www.controlotron.com
Tablet chlorine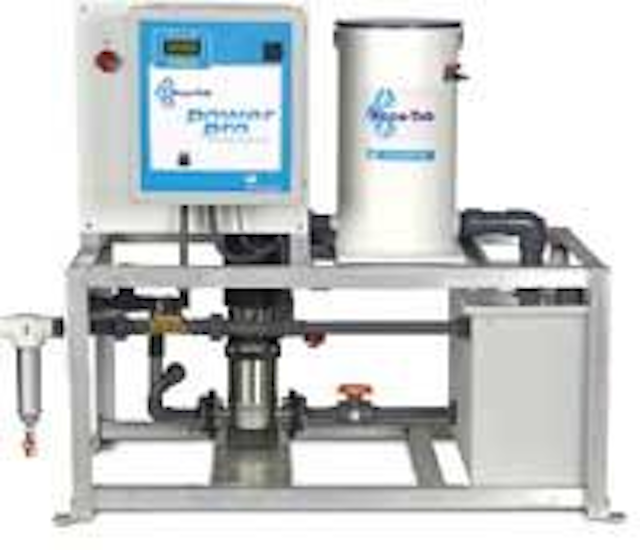 Click here to enlarge image
The Accu-Tab® system offers advantages over chlorine gas and bleach for water treatment, including: safety, simplicity of operation (only water moves), accuracy of dispensing and low capital cost. It combines uniquely designed patented chlorinators with slow release 68% calcium hypochlorite 3-inch tablets that allow for consistent, controllable chlorine dosages. Many fruit and vegetable produce processors choose this system to replace traditional gas and bleach systems.
PPG Industries Inc.
Monroeville, PA
Tel: 800-245-2974
Web: www.ppgaccu-tab.com
FOG software
LinkoSQL™ is now available from Linko Data Systems, providing growing industrial pretreatment and FOG programs with reliability, performance, security and scalability. With innovative capabilities, the software increases compliance effectiveness and streamline wastewater IT systems, delivering rapid return on your data management investment. Product materials and demonstration software for oil and grease programs are available at www.linkodatasystems.com/sqlbenefits.html.
Linko Data Systems Inc.
Wheat Ridge, CO
Tel: 877-546-6599
Web: www.linkodatasystems.com
Portable analyzer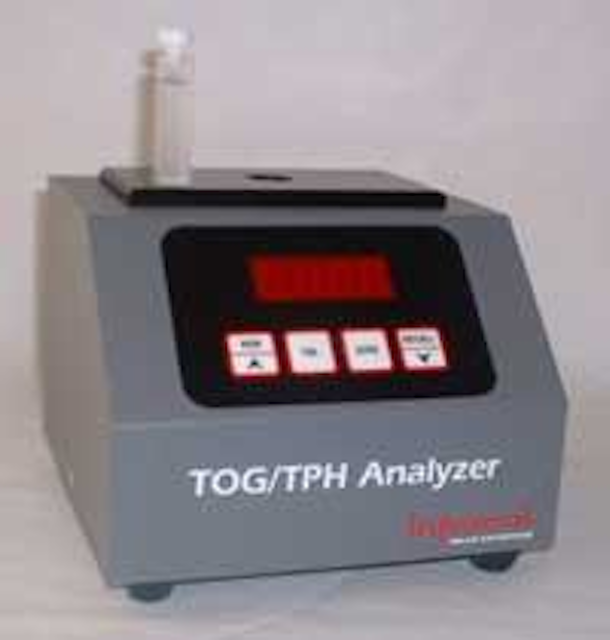 Click here to enlarge image
Using either the InfracCalTM TOG/TPH Analyzer, Model HATR-T2, or the Model CVH - depending on the solvent selected for the extraction process - onsite determinations of the total fat, oil, grease (FOG) concentration level in wastewater can be easily and accurately determined in 10-15 minutes - including extraction process.
Wilks Enterprise Inc.
South Norwalk, CT
Tel: 203-855-9136
Web: www.wilksir.com
Toxic gas monitoring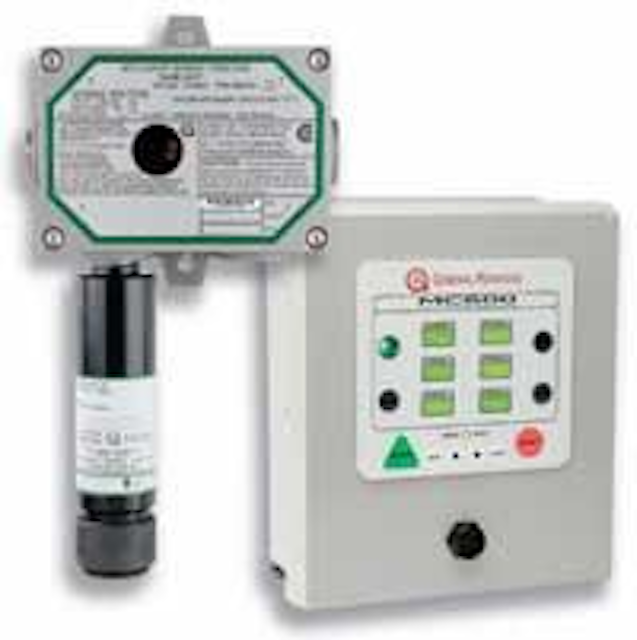 Click here to enlarge image
General Monitors has released its TS4000 Intelligent Toxic Gas Detector, a microprocessor-based transmitter designed to monitor toxic gases or oxygen deficiency and provide status indication and alarm outputs. Features include long distance remote mounting up to 2,000 feet, dual redundant MODBUS communications, 8 amp relays, three-digit display, 4-20 mA output, and indication of remaining sensor life.
General Monitors
Lake Forest, CA
Tel: 800-330-9161
Web: www.gmitoxics.com
Tanks & silos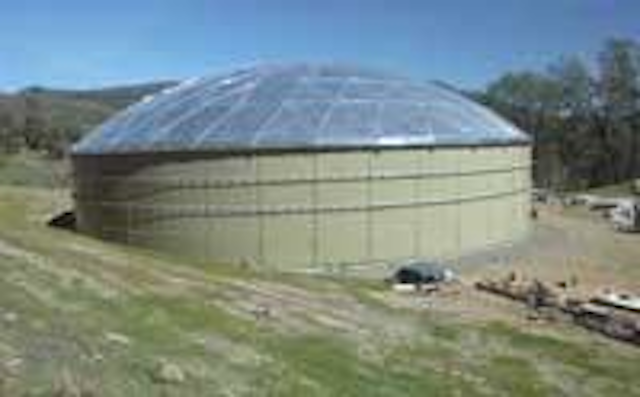 Click here to enlarge image
All State Tank Manufacturing Company is designing, engineering, manufacturing, installing and servicing a full line of panelized tanks and silos at its new, modern and efficient 46,000 sq. ft. facility in Grove, OK. It has a 30-year history in construction, erection and service to the storage tank community, with ability to deliver turnkey liquid and dry particulate systems. Its "thermo-bonded" coating line offers a proprietary process for new "finish standards" providing improvements in coating life, ultraviolet resistance and ability to service a broader range of caustic life and/or difficult applications.
All State Tank Mfg. LLC
Grove, OK
Tel: 918-787-2600
Web: www.allstatetank.com
Mass flowmeter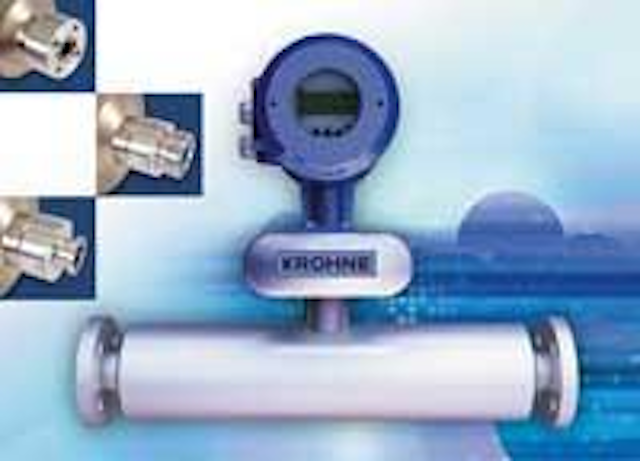 Click here to enlarge image
Krohne Inc. will exhibit its single-tube flowmeter, the Optimass Series 7000 & 7100, at the Worldwide Food Expo 2005. This series is ideal for precise blending, dosing and batching applications and is designed specifically to handle low-flow to high-flow applications. It's developed for flow and density measurements of a wide-range of applications in the food and beverage industry including brewing, confectionery, bakery, dairy, and fruit juice production.
Krohne Inc.
Peabody, MA
Tel: 800-356-9464
Web: www.krohne.com
Deep bed filter
Click here to enlarge image
The downflow Strata-Sand™ filter provides true coarse-to-fine media filtration with single media sand. It's the end-result of over a century of filtration technology advancement and is the first sandfilter to offer continuous, steady-state operation in a multigrade, deep bed, downflow design. This filter is ideal for both municipal and industrial applications, including: tertiary filtration, potable water treatment, intermediate treatment, pulp and paper, mining, petrochemical, textile, food and beverage, and many others.
Ashbrook Simon-Hartley
Houston, TX
Tel: 800-362-9041
Web: www.a-sh.com
Sand filter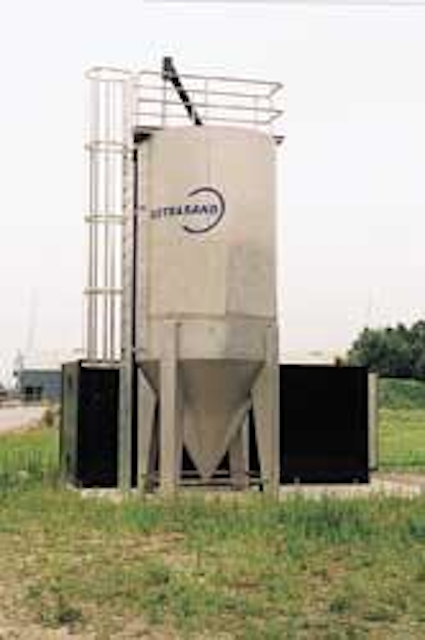 Click here to enlarge image
The ASTRASAND™ Filter provides physical-chemical and/or biological treatment to ensure the release of excellent effluent and is available for all volume levels, small to large. This filter is inherently scalable because of its modular design. Additional economies can be achieved in larger systems through a reduction of distribution pumping which results from grouping of the process areas. With over 300 installations worldwide, it has proven capabilities in removal of metals, nitrates, phosphates, suspended solids and more.
USFilter Davco Products
Thomasville, GA
Tel: 800-841-1550
Web: www.davcoproducts.com
Tank mixing system
The Permovial Universal tank mixing system is a patented potable water-mixing unit offering total, thorough mixing of water in storage tanks. Providing peak quality water is a critical issue for today's public water utilities. The system is one of the first of its kind in the world to utilize basic laws of physics and fluid dynamics to properly and adequately mix water in elevated and ground storage tanks.
BIF
Solon, OH
Tel: 440-519-2431
Web: www.bifwater.com
Granular algaecide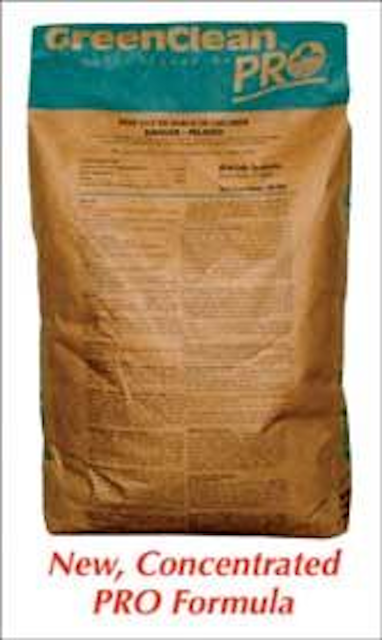 Click here to enlarge image
BioSafe Systems introduces GreenClean®PRO granular algaecide, for applications such as water treatment facilities and lagoons, power generation facilities, and drinking water treatments. This is a fast-acting non-copper based algaecide that kills algae on contact. EPA approved and certified to NSF/ANSI Standard 60 for drinking water treatment, it oxygenates the water columns through a unique peroxygen chemistry oxidation process as it eliminates algae.
BioSafe Systems LLC
Glastonbury, CT
Tel: 860-657-2211
Web: www.biosafesystems.com
Nitrate monitor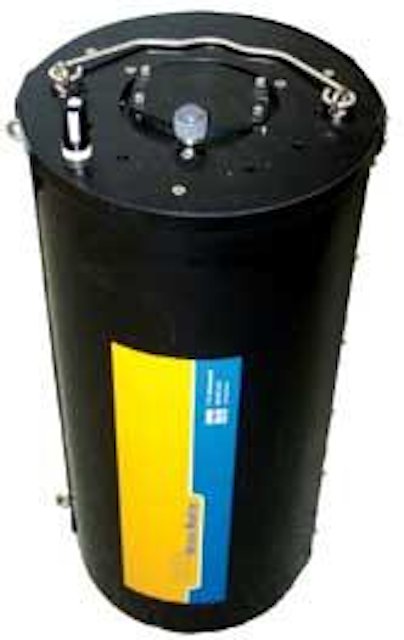 Click here to enlarge image
YSI Environmental offers the YSI 9600 Nitrate Monitor, a leading-edge instrument for continuous monitoring of nitrate levels in water. This is the first in a series of nutrient monitors from YSI. Instruments like it will help professionals better understand the impacts of nutrients on their particular water resources. For example, this device can monitor for watershed and total maximum daily load (TMDL) studies or impacted coastal environments; it can monitor downstream of Concentrated Animal Feeding Operations (CAFOs) or wastewater outfalls.
YSI Inc.
Yellow Springs, OH
Tel: 800-897-4151
Web: www.ysi.com
Chemical injection metering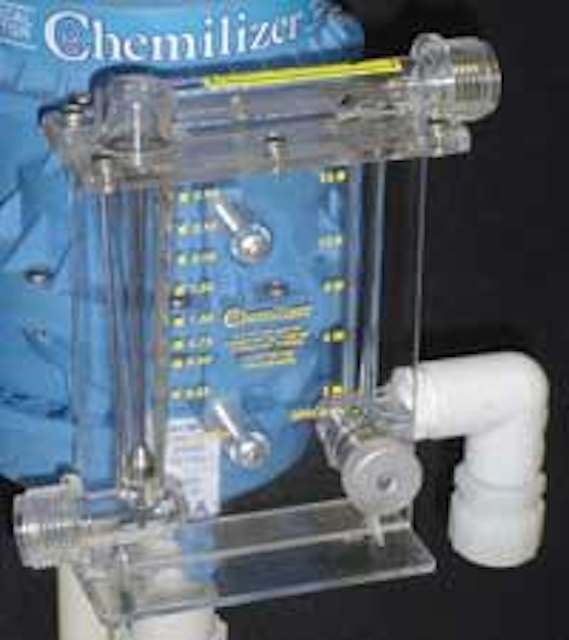 Click here to enlarge image
Business applications requiring adjustable, precision chemical injection and easy monitoring are turning to Chemilizer's CP33, a unit with an attached flow meter for highly accurate, quick calculations on delivery of chemicals into the water by measuring gph and ounces per hour - with flow ranges up to several hundred gpm.
Chemilizer Products Inc.
Largo, FL
Tel: 800-294-7211
Web: www.chemilizer.com
Food industry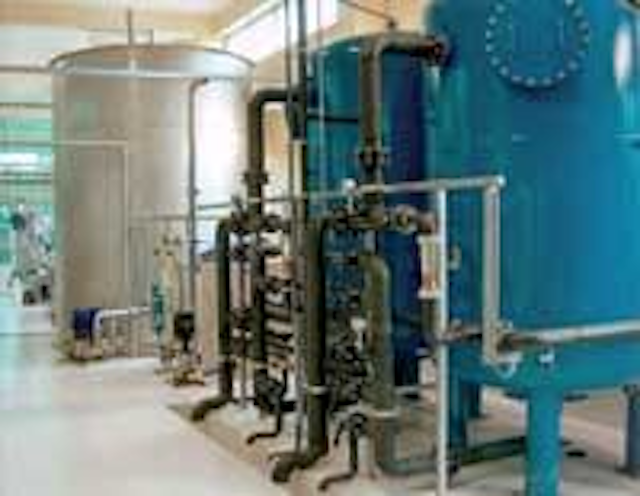 Click here to enlarge image
The water used in the foodstuffs, brewing and beverages industries has to meet very high requirements that may vary considerably, depending on the application. They depend primarily on the quality of the incoming raw water and whether the treated water is to be used for production or only for rinsing. All of these requirements are taken into account by the Aqamol system from Van der Molen in Kissing, a member of the Christ Water Technology Group.
Van der Molen/Christ Water Tech. Group
Aesch, Switzerland
Tel: +41-61-755 83 64
Web: www.christwater.com
Double check valves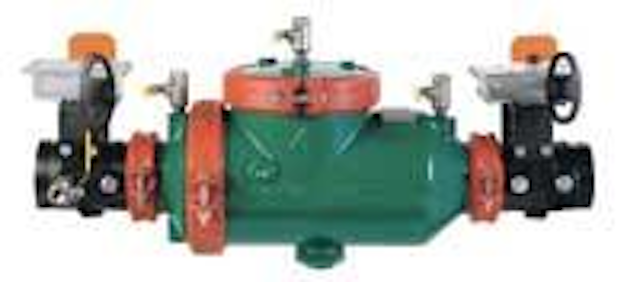 Click here to enlarge image
The new Apollo® 4D-100 Series double check valve assembly from Conbraco Industries is totally lead free, and offers competitive flow and pressure loss characteristics within a short lay length. Available in 2 ½" to 10" sizes, assembly approvals include ASSE 1015 and CSA B64.5. They are also UL listed and FM approved in sizes 2 ½" to 6".
Conbraco Industries
Matthews, NC
Tel: 704-841-6000
Web: www.conbraco.com.
Metric converter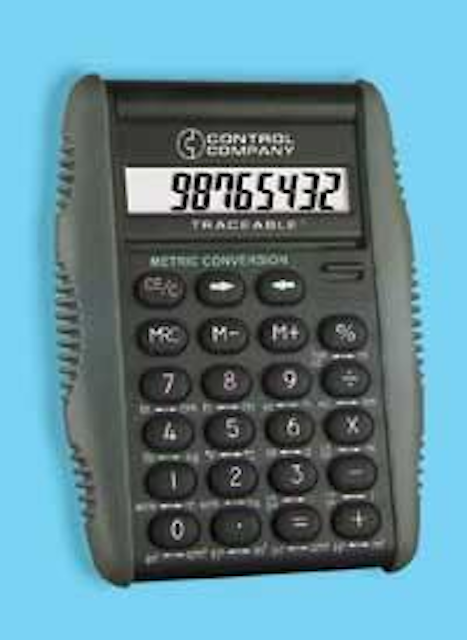 Click here to enlarge image
Control Company's new Metric Converter allows you to change lab measurements to U.S. or metric in an instant. It provides fast and accurate answers for 126 types of metric conversions. Simply enter a number, press an arrow, and read the exact metric or U.S. answer with decimal point in place. This new product performs multiple conversions and calculator functions.
Control Company
Friendswood, TX
Tel: 281-482-1714
Web: www.control3.com
Biological air treatment
Biorem Inc., a holding of CVF Technologies Corp., has launched MYTILUS™, a new biological air treatment product to supplement its biofilter systems. The device is a combination bioscrubber/biotrickling filter ideal for high concentration, high airflow applications for removal of odorous compounds and hydrogen sulfide. Targeted applications include air emission control from specific areas in the collection and treatment of municipal sewage. Extremely high levels of hydrogen sulfide are developed during periods of low rainfall in hot climates such as Florida, Texas and Alabama.
Biorem Inc.
Guelph, ON, Canada
Tel: 800-353-2087
Web: www.biorem.biz
Asset management
Datastream Systems Inc. releases a new version of its flagship asset performance management solution, Datastream 7i™, that enables public sector, utility, oil & gas, transportation and other organizations to improve efficiency and reduce costs associated with maintaining geographically distributed capital assets. The latest version of Datastream 7i builds on its extensive integration with ESRI's ArcGIS suite of products with enhanced linear asset-management capabilities and improved data management.
Datastream Systems Inc.
Greenville, SC
Tel: 864-422-5464
Web: www.datastream.net
Arsenic media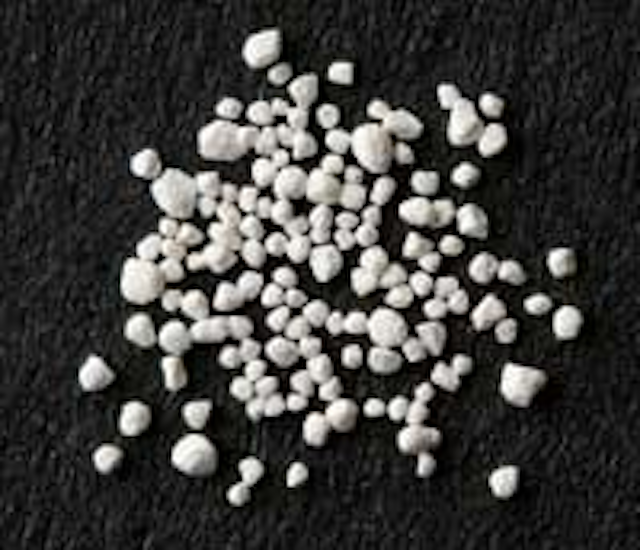 Click here to enlarge image
Adsorbia™ titanium-based arsenic removal media, recently introduced by The Dow Chemical Company, is now certified by the NSF under NSF/ANSI standard 61 for use in drinking water applications. This NSF certification is without limitations pertaining to flow rate or rinse requirements. This provides maximum flexibility in design allowing for lower cost systems.
Dow Chemical Company
Midland, MI
Tel: 800-447-4369
Web: www.dowex.com/adsorbsia
Flue gas analyzer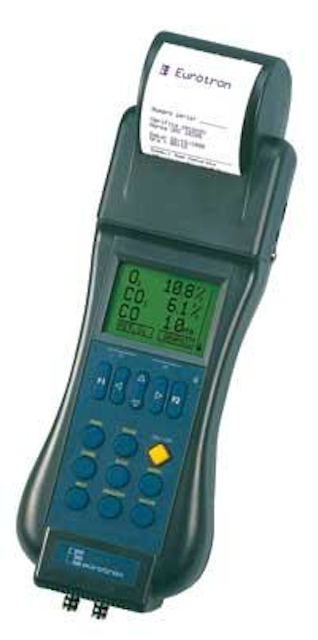 Click here to enlarge image
E Instruments releases the new GreenLine 4000 portable gas analyzer. This handheld, multifunctional combustion and emission analysis unit weighs only two pounds and is ideal for industrial service and maintenance purposes including boilers, heaters, and other domestic and industrial applications. With true NOx capabilities, it provides the latest technology in flue gas analysis. Capabilities include: up to four gas sensors (O2, CO, NOx, SO2, HxCy), built-in impact printer, flame ionization sensor, flammable gas leak detector, draft and differential pressure meter, gas velocity with pilot tube, and temp and humidity meter.
E Instruments Group
Langhorne, PA
Tel: 215-750-1212
Web: www.einstrumentsgroup.com
Security monitoring
In response to customer requests and the need to secure physical and logical infrastructures, eLinear unveils its high-tech integrated security/surveillance monitoring center at its Tanseco subsidiary in Fort Worth, Texas. The monitoring center has officially begun 24/7 operations, enabling the company to provide custom "boutique" security and loss prevention centric monitoring services to existing and prospective customers.
eLinear
Houston, TX
Tel: 713-896-0500
Web: www.elinear.com
Predictive analyst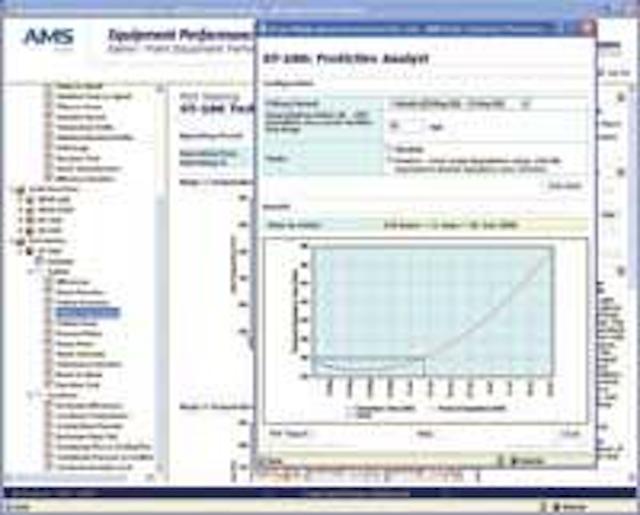 Click here to enlarge image
Emerson Process Management has released version 4.0 of AMS™ Suite: Equipment Performance Monitor that enables users to predict future performance of mechanical and process equipment. The new release adds unique Predictive Analyst capability that supports predictive and proactive maintenance strategies, leading to increased plant availability and performance, and reduced maintenance costs. The new release expands the predictive technology that powers Emerson's PlantWeb® digital plant architecture.
Emerson Process Management
Austin, TX
Tel: 512-832-3089
Web: www.emersonprocess.com
Radar transmitter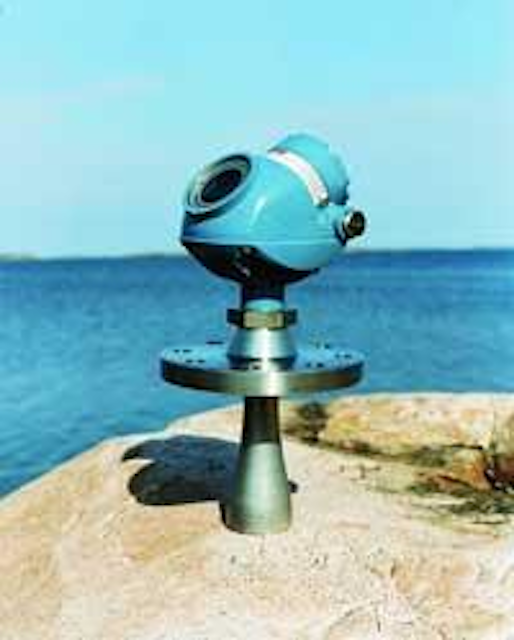 Click here to enlarge image
With a low frequency (~6 GHz) and high frequency (~26GHz) range, the Rosemount® 5400, introduced by Emerson Process Management, is the first radar transmitter to offer peak performance in all three areas vital to radar level measurement: Echosensitivity - the ability to detect weak radar echoes reliably; Echodynamics - the ability to handle weak and strong radar echoes simultaneously; and Echologics - the ability to ignore false echoes.
Rosemount Analytical Inc.
Chanhassen, MN
Tel: 952-949-5165
Web: www.rosemount.com
Multi-point flowmeters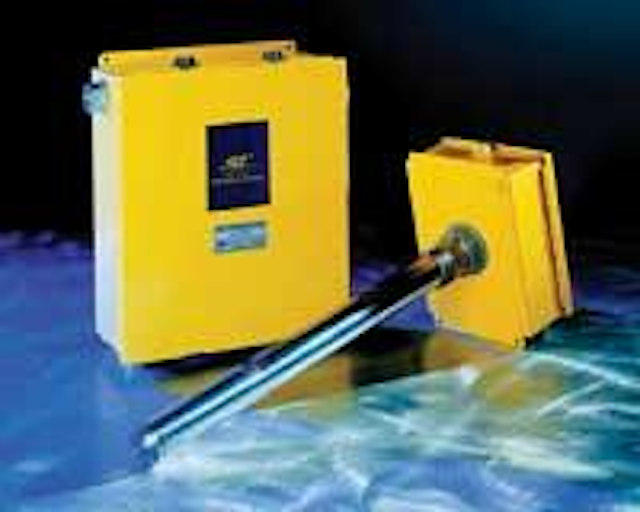 Click here to enlarge image
Process, environmental and plant engineers requiring precise air/gas flow monitoring for complex industrial equipment or pollution monitoring systems in variable-flow, high-temperature environments up to 850F [455°C] will find the MT Series multi-point flowmeter from Fluid Components International is a highly accurate, virtually maintenance-free instrument designed for large line sizes greater than 24".
Fluid Components International
San Marcos, CA
Tel: 800-854-1993
Web: www.fluidcomponents.com
Gas detection
Click here to enlarge image
The Jupiter gas detection system, Model HVS4000, is a new product from Halogen Valve Systems Inc. It monitors and reports a variety of information about hazardous and toxic gases to a SCADA system or other electronic monitoring equipment. Features include indication of sensor life, 250VAC - 8 amp settable relays, three-digit visual display, dual redundant MODBUS communications and 4-20mA proportional gas level output. deficiency.
Halogen Valve Systems Inc.
Irvine, CA Tel: 949-261-5030 Web: www.halogenvalve.com
Secure communications
GE Energy releases its new Smallworld Network Inventory™ 4 product suite supporting communications network service providers. The new version enhances the user experience, enables greater productivity and offers support for critical business processes within the service provider's operations. In one instance, a major European customer with a pre-release version of the product has reported productivity gains of over 50% in operations, such as setting up a new house connection.
GE Energy
Atlanta, GA
Tel: 678-844-6948 Web: www.gesmallworld.com
Butterfly valve
George Fischer Inc. unveils the new Type 388 Metallic Butterfly Valve to further strengthen its manual and actuated valve product offering. Designed in two styles, cast iron wafer and ductile iron lug, both configurations feature heavy duty iron capable of withstanding rugged industrial use for increased service life. Typical points of use include water and wastewater applications for either pressure or vacuum service.
George Fischer Inc.
Tustin, CA
Tel: 800-854-4090
Web: www.us.piping.georgefischer.com
Titration workstation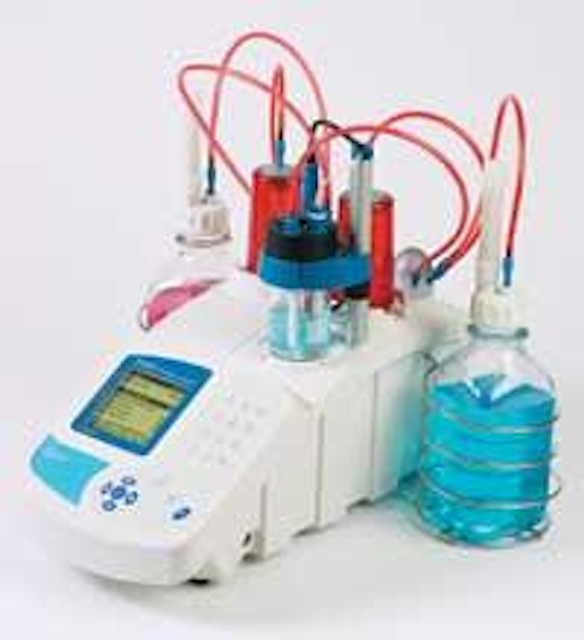 Click here to enlarge image
The TitraLab® 870 is the latest in a line of high-performance, easy-to-use workstations from Radiometer Analytical. It combines a conductivity meter, biburette titrator, and pH/ISE meter into a convenient, compact system. The workstation comes with everything you need for your specific application(s), making it a versatile solution for water/wastewater analyses and samples that require direct pH and conductivity measurements along with titrations.
Radiometer Analytical
Loveland, CO
Tel: 800-998-8110
Web: www.radiometer-analytical.com
Dissolved air flotation
Click here to enlarge image
HydroFlo Water Treatment Inc., a portfolio company of HydroFlo Inc., introduces he HydroFlo Dissolved Air Flotation (HDAF) uit. These waste systems provide a more effective, efficient means of solids removal from wastewater by injection of extremely fine air bubbles. These bubbles become attached to suspended material and rise to the surface for mechanical removal. This unit has been tested and compared to a leading market competitor at a national poultry processing facility.
HydroFlo Inc.
Raleigh, NC Tel: 919-772-9925 Web: www.hydroflo.us
Emergency response kit
Click here to enlarge image
The new Emergency Response Field Kit from ITS Homeland Security, a division of Industrial Test Systems Inc., combines a pocket-sized radiation detector with on-site tests for Free Chlorine (pending USEPA sanctioning), cyanide (recently completed EPA/ETV evaluation), pH, and conductivity.
Industrial Test Systems Inc.
Rock Hill, SC
Tel: 800-861-9712
Web: www.sensafe.com
Multi-bag filter housing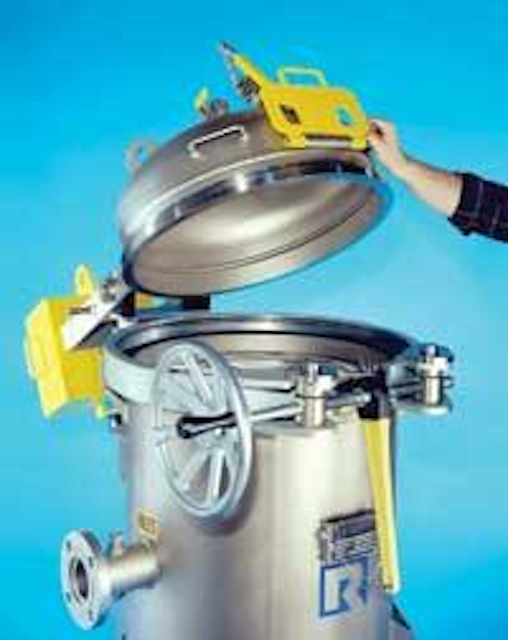 Click here to enlarge image
The Rosedale QII is a quick access enclosure that has no bolts and no tools required. This new design employs a high-tech proprietary seal that seats precisely and insures a positive seal. Competitive models can "unseat the cover seal" during operation causing messy leaks. This design eliminates that. A fast-acting hand wheel allows easy operation of the clamping mechanism and eliminates sticking of the clamp.
Rosedale Products Inc.
Ann Arbor, MI
Tel: 734-665-8201
Web: www.rosedaleproducts.com
Membrane cleaner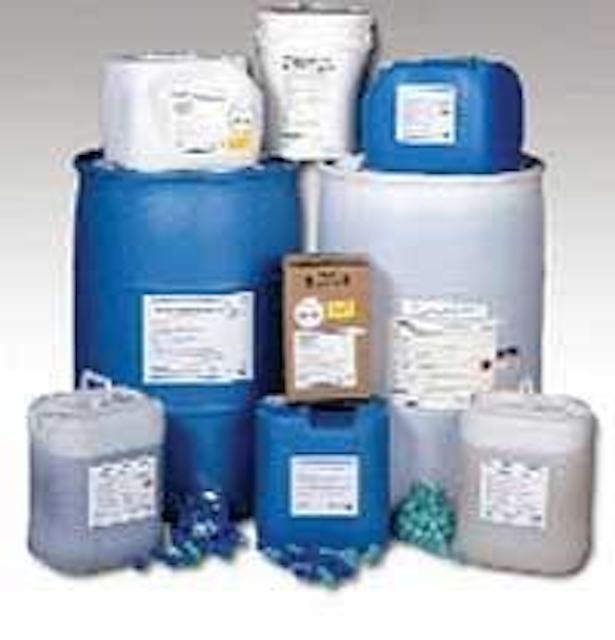 Click here to enlarge image
Koch Membrane Systems offers its KOCHKLEEN KLD II membrane cleaner, a concentrated, liquid, nonionic surfactant membrane cleaner. It has been formulated and tested by KMS filtration and chemical engineers and scientists to provide superior membrane cleaning for industrial wastewater, food, dairy, beverage and general in-process membrane applications. NSF/ANSI 60 certified and non-corrosive to 304 and 316 stainless steel, aluminum and polyethylene, it's also compatible with most plastics and rubber materials used in processing equipment.
Koch Membrane Systems Inc.
Wilmington, MA
Tel: 888-677-5624
Web: www.kochmembrane.com
Grinder pump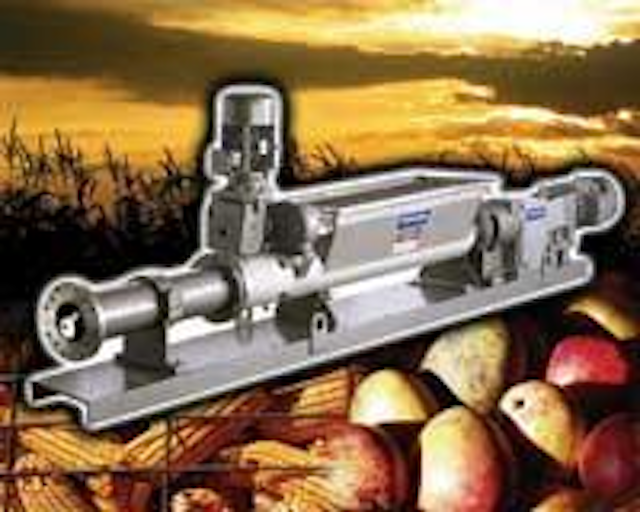 Click here to enlarge image
Moyno has created a new food products processor that combines solids reduction and transfer pumping into one efficient unit. The Moyno® Chopper Hopper™ is a unique and aggressive solids reduction pumping system that reduces whole produce - papayas, corn or any other fruits or vegetables - into an easy to handle slurry. It maximizes processing, requires minimal maintenance and reduces overall cost of ownership.
Moyno Inc.
Springfield, OH Tel: 937-438-3434 Web: www.moyno.com
Photoionization monitors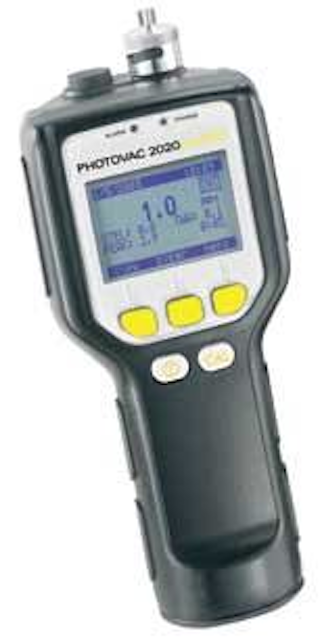 Click here to enlarge image
Photovac Inc. adds two new products to its assortment of detection instruments. The 2020ppbPRO™ and the 2020gasPRO™ are highly accurate, affordable options, and join the 2020PRO™ to round out a complete offering of photoionization detectors (PIDs). Capable of low level VOC detection, the 2020ppbPRO PID is ideal for hazmat, industrial hygiene and environmental applications, as well as indoor air quality surveys.
Photovac Inc.
Waltham, MA
Tel: 781-290-0777
Web: www.photovac.com/pr
Safety nodes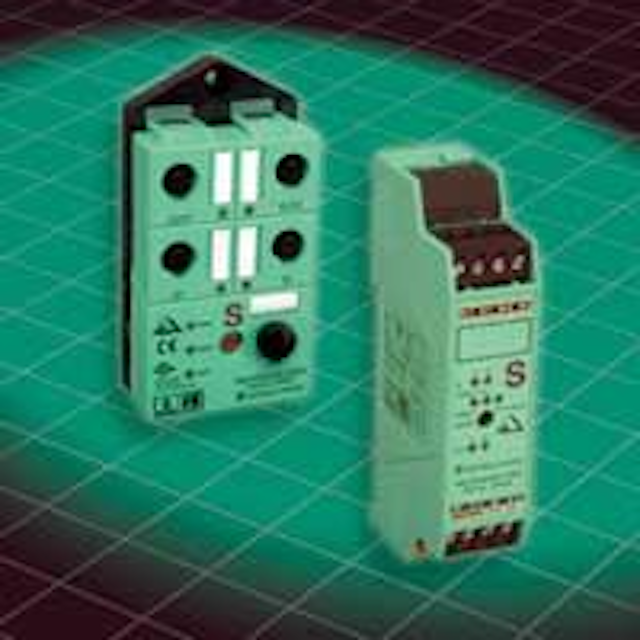 Click here to enlarge image
Pepperl+Fuchs introduces two new SafetyNodes. The G2 style module is IP67 rated for field-mounted applications with the now-famous Yellow Flat Cable, while the KE1 style is IP20 rated for enclosure applications on DIN rail. These are compatible with Actuator Sensor Interface/Safety at Work (AS-i/SaW) networking applications, and can be used in any existing or new installation. Each node features two safe inputs and two standard outputs.
Pepperl+Fuchs
Twinsburg, OH
Tel: 330-486-0001
Web: www.am.pepperl-fuchs.com
Coating system
Used together, two linings from ITW Devcon Futura Coatings provide an ideal solution for protecting metal-walled and concrete-floored thickener/clarifier tanks. VE 9300, a vinyl ester-based glass flake system, provides exceptional chemical and permeation protection of the steel walls, while Iraseal 200, a polyurea spray elastomer, seals and protects the concrete floor from chemical attack and abrasion. Either system may be used alone, but using them in combination takes maximum advantage of the characteristics of each system while providing a flexible joint between the concrete and steel interface.
ITW Devcon Futura Coatings
St. Louis, MO
Tel: 314-733-1110
Web: www.futuracoatings.com
Lab data integration
Scientific Software and Labtronics Inc., a Guelph, Canada-based provider of innovative laboratory data integration and management solutions, has developed LimsLinkExpress for EZChrom Elite, a connectivity module integrating SSI's EZChrom CDS to LIMS packages. LimsLinkExpress provides an off-the-shelf solution for integrating over 30 commercial third party LIMS systems to SSI's EZChrom Chromatography Data System.
Scientific Software Inc.
Pleasanton, CA Tel: 925-416-9000 Web: www.scisw.com