Ultrasonic Metering Keeps Oil Drilling Operations Flowing Smoothly
Abastecedora Industrial Leal S.A. de C.V. has a longstanding reputation as one of the premier suppliers of instrumentation and flow measurement services...
Mar 1st, 2006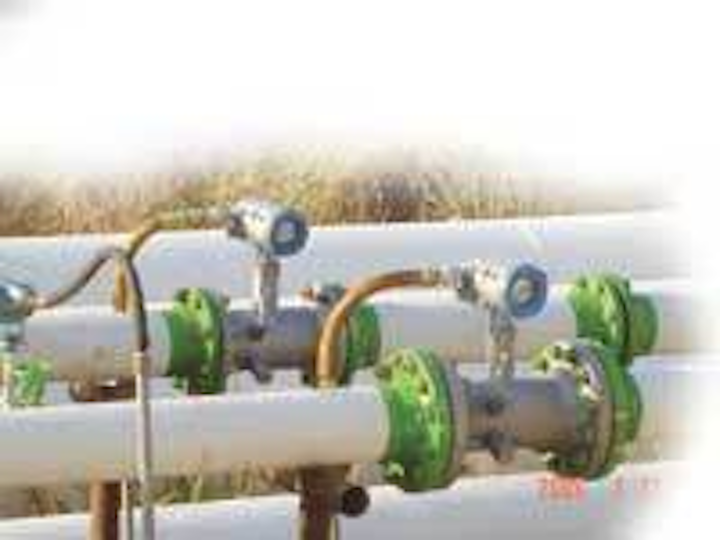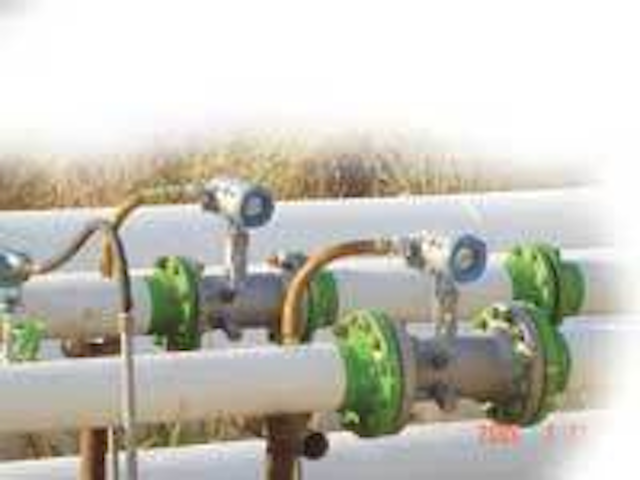 Click here to enlarge image
Abastecedora Industrial Leal S.A. de C.V. has a long-standing reputation as one of the premier suppliers of instrumentation and flow measurement services to the oil industry in Mexico. And when it comes to the company's installation track record, it doesn't appear the well is going to run dry anytime soon.
Founded in 1987, Leal is based in Mexico City with field offices in the heart of the oil production areas. The company has been developing and perfecting high-quality instrumentation systems to handle a wide range of oil-industry processes. What's more, the company's products are particularly suited for use in strategic and hazardous areas which require careful handling and a tight focus on industrial security.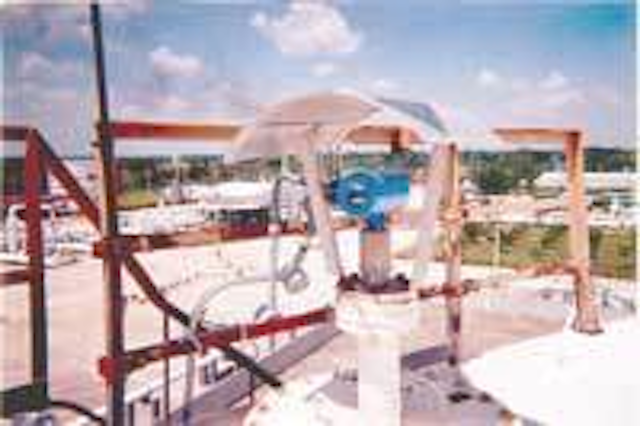 Click here to enlarge image
Leal has gained a reputation as a pioneer in the use of ultrasonic flowmeters (UFM) and places a strong emphasis on quality and performance. His company purchases its UFM equipment from Krohne Inc., a Germany-based global specialist in development, manufacture and distribution of level and flow measurement products for process industries. To maximize clients' return on investment, Leal leases the meters to help them optimize productivity and efficiency of their oil-industry applications.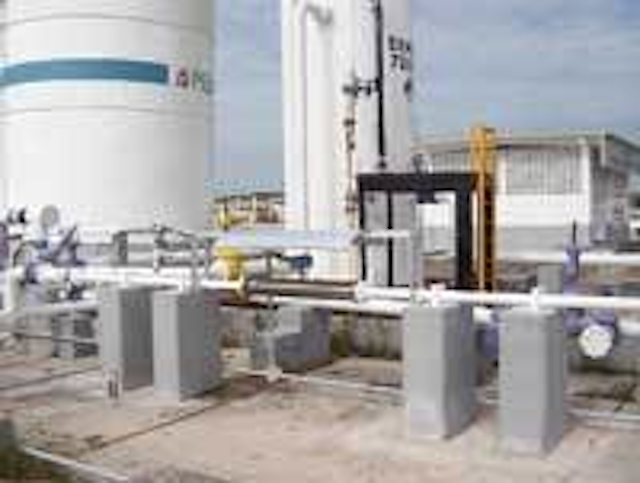 Click here to enlarge image
Francisco Vásquez López, who serves in operations management for Leal, recalled the origins of the Leal-Krohne partnership.
"We were introduced to Krohne at the ISA EXPO show," said Vásquez Lopez. "After studying the technological characteristics of the various Krohne products, we were impressed with their performance in terms of rate, accuracy, repeatability, operation temperature, and other parameters. Also, the configuration menu structure allows simple adjustment of any special customer requirements. In a sense, the Krohne products are actually 'plug and play.'"
In an effort to test the Krohne products under real-life conditions, Leal tested an ultrasonic flowmeter in the existing operations at Pemex, a major multinational oil producer with headquarters in Mexico. Petróleos Mexicanos (Pemex) is Mexico's state-owned, petroleum company nationalized in 1938 by then President Lázaro Cárdenas. It's dedicated to exploring and drilling for crude oil.
"We tested the meter under extreme conditions, with high water cuts in the water-oil mixture," said Vásquez Lopez. "We also tested it in batches of oil and water, constantly alternating the substances. The test was a clear success, and from then on we continued relying on Krohne products."
Based on these tests, Pemex elected to lease a complete selection of these products from Leal to improve the accuracy of measurements in various operations. Many of these measurements are critical to the overall operation, i.e., measuring the production of specific oil wells; and level and interface applications, in which operators not only measure the amount of water and oil in a tank but the interface between the two. Pemex now utilizes Krohne's UFM 3030, Corimass G+, Optimass straight tube Coriolis mass flow, and BM100A TDR level meters.
Click here to enlarge image
The company's ultrasonic technology is used to measure crude oil production, dehydration process water, as well as various other applications. The UFM 3030 is a universal ultrasonic flowmeter that exhibits excellent performance, ease of use, and reliable process flow measurement utilizing three beams. The 3030 offers high levels of accuracy - even at low flow rates - repeatability and versatility, and does this independent of the flow profile, whether laminar or turbulent. No periodic recalibration is needed, keeping operator maintenance and operator involvement to a minimum.
The Optimass features a mass flow range of 15 to 430,000 kg/h with ± 0.1% of measured flow rate accuracy. High viscosity, particulate matter, inhomogeneous mixtures and normal entrained air have little effect on the accuracy and quality of the measurement. Installation is simple and can be on the pipe or the flowmeter, without need for accurate alignment. It provides high accuracy and excellent repeatability. The straight single tube means there's a very low risk of cavitation, and no air can be trapped inside the meter. It and its predecessor the Corimass G+ are used in well measurement applications.
Krohne's BM 100A 4-wire TDR level gauges are used for simultaneous measuring of both level and interface. The accuracy of the BM 100A is unaffected by turbulent product surfaces, dust, vapors, or foam. Suitable for all tank shapes, the gauge, which has a measuring range up to 200 ft., also isn't impeded by dielectric, temperature and pressure variations. Showing high reliability and repeatability (± 1 mm) and accuracy ± 5 mm (liquids), the reflex-radar contacting type meter contains no moving parts, and is virtually maintenance-free. The new Optiflux boasts better performance than the previous generation product in a loop powered design.
These various flow and level measurement products have worked under various extreme conditions, both operational and climatic. What's more, they require very little preventive and corrective maintenance. More importantly, they provide Leal's clients with a level of efficiency and accuracy that can prove to be a significant competitive advantage.
By any measure, Pemex's use of Krohne products, provided by Leal, are keeping the company's oil drilling operations running smoothly.
A specialist in level and flow measurement, Krohne has its international headquarters in Duisburg, Germany. Its Mexico office is in Tampico, Tamaulipas . The U.S. office is in Peabody, Mass. For more information, call 978-535-6060 or visit www.krohne.com