Water Briefs
The Bristol Babcock acquisition for $121 million from FKI plc of Loughborough, England, expands Emerson Process Management's portfolio...
Mar 1st, 2006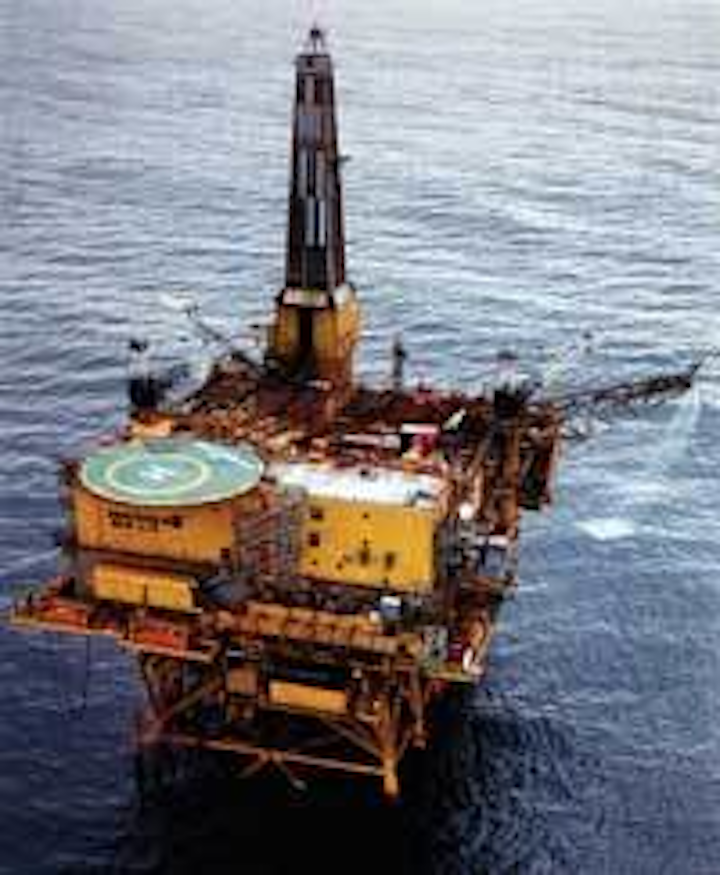 Emerson buys Bristol Babcock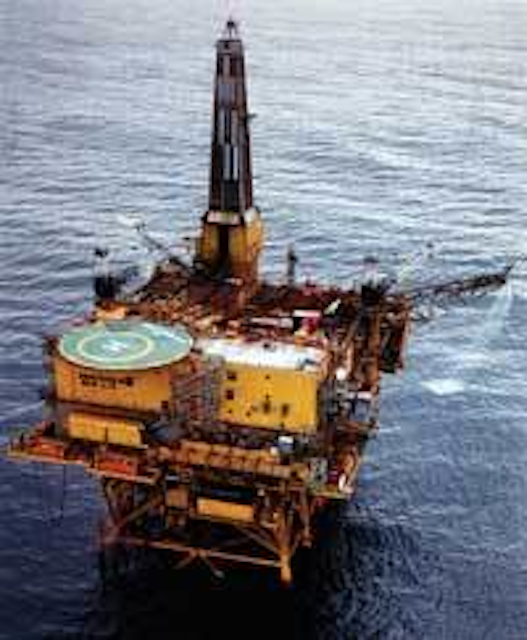 Click here to enlarge image
The Bristol Babcock acquisition for $121 million from FKI plc of Loughborough, England, expands Emerson Process Management's portfolio of measurement and control products, technologies, and services for process industries worldwide. With annual revenues of about $80 million, Bristol Babcock's products and technologies include remote terminal units, flow computers, transmitters, and distributed process controllers. Emerson also recently announced contracts for its PlantWeb digital automation technology in the oil & gas industry with KBR for a North Sea offshore development near the Shetland Islands as well as Suncor Energy oil sands operations in Alberta, Canada.
McCrometer expands all over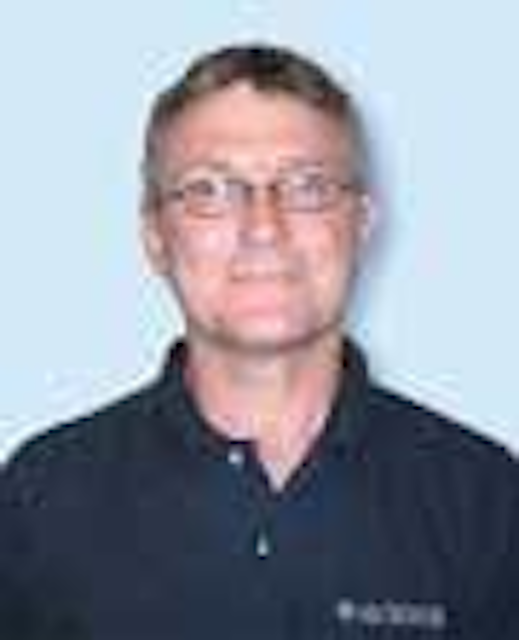 Click here to enlarge image
The Eads Company, of Houston, which has solved sub-sea, land, offshore, harsh oil & gas flow problems with McCrometer's V-Cone and Wafer Cone flow measurement and control lines since 2004, was given an exclusive contract as Texas oil & gas representative. A similar deal was given to Petro-Chem Equipment Co., which has been affiliated with McCrometer since 1997, for Louisiana and South & Central Mississippi. And it opened new regional sales & service offices in Dubai, U.A.E., and Perth, Western Australia. Nanda Kumar heads the Middle East office in Dubai and David Splatt heads the Asia Pacific office in Perth as regional sales managers.
ESPC improves tank making ability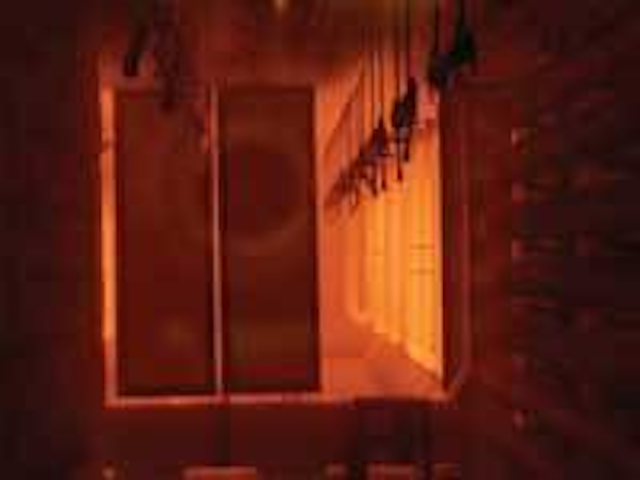 Click here to enlarge image
Engineered Storage Products Co. recently completed installation of the world's largest, most-advanced porcelain enameling furnace at its DeKalb, IL, plant. The system improves quality, saves energy, increases production and speeds delivery of its glass-fused-to-steel products such as industrial tanks and enclosures. The $1.8 million investment will increase line speed by 15.5% and reduce cycle time by 13.2%.
AGA unveils new Corrosion Guide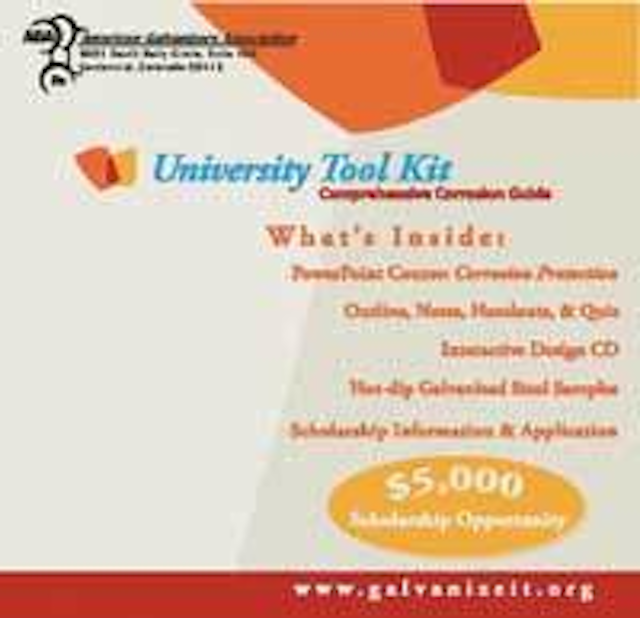 Click here to enlarge image
The American Galvanizers Association recently released the University Tool Kit to aid engineering and architecture professors in educating students on corrosion protection. The free tool kit provides professors with all the resources required to present an introductory lecture on corrosion protection and the use of hot-dip galvanized steel. It's been sent to 300 U.S. and Canadian professors, targeting architecture, civil engineering, metallurgical engineering, structural engineering, and material science programs.
Telvent hires Rivero, wins contracts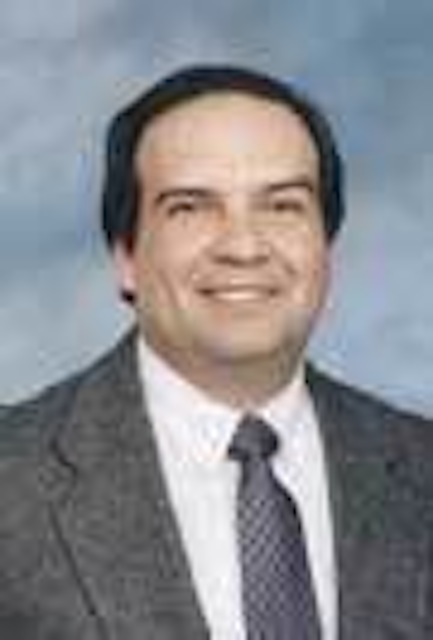 Click here to enlarge image
Alberto Rivero has been named business development director for the oil & gas industry by Telvent North America. Based in Houston, he'll work closely with staff in Telvent's Houston, Baltimore, Fort Collins, CO, and Calgary, Canada, offices. In addition to over 20 years of experience with Chevron, he also was president and CEO of ANG Consulting, an IT system integration company. Telvent also announced it was chosen by EPCOR Transmission Inc. to upgrade its existing Telvent SCADA system from OASyS 6.0UX to OASyS DNA. And it won another contract to manage the water distribution network for Copasa, the water company in Belo Horizonte, Brazil. Lastly, it acquired the remaining 30% stake in Miner & Miner.
HDR gets industrial director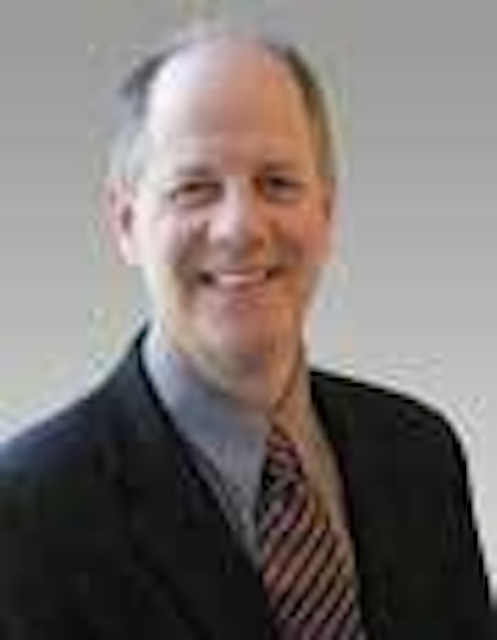 Click here to enlarge image
John Lucey has joined HDR as national director of industrial water and wastewater, based in its Pittsburgh office. His responsibilities include strategic planning and development of HDR's industrial water and wastewater business. He also will be responsible for developing municipal water/wastewater design build projects in the eastern U.S. region. Lucey was president of Chester Engineers and, after its acquisition by USFilter, executive vice president/general manager of USFilter Engineering & Construction. HDR also opened a new office in Silver Spring, MD.
VSEP technology employed for clean coal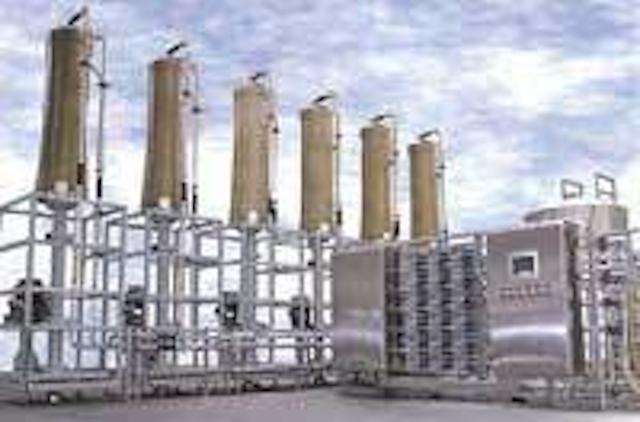 Click here to enlarge image
New Logic Research Inc., the Emeryville, CA, maker of VSEP - a vibratory membrane filtration system, has commissioned a VSEP system to recycle process water at the KFx K-Fuel plant outside Gillette, WY. The system, which employs reverse osmosis membranes, is fed process water used in the K-Fuel™ processor. Product water, or permeate, is cleaned to such a purity level that it can be reused as the plant's boiler feed water to make process steam.
Tomoe centrifuges return to North America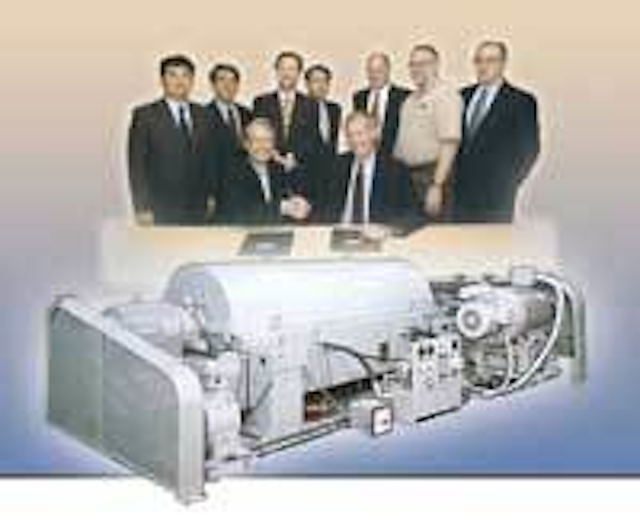 Click here to enlarge image
Ashbrook Simon-Hartley, a specialist in high-efficiency dewatering, recently signed an agreement with Tokyo's Tomoe Engineering Co. Ltd. to oversee marketing of its centrifuge dewatering technology in North America. The Houston-based company now incorporates the Tomoe equipment into its high-efficiency ultra-dry equipment lineup. With 7,000 installations worldwide and over 400 in the United States, Tomoe centrifuges haven't been available in North America for several years.
---
Citect gets Canadian pipeline deal
As the Alpharetta, GA, company pressed ahead in water and wastewater markets, it and partner Industrial Solutions Inc. were picked for monitoring and controlling pipelines and facilities in the ACCESS Pipeline System serving heavy oil producers in Alberta, Canada, with the Citect portion valued at nearly US$130,000. It also partnered with AGE Technologies in an automation project for process control at Ghana's Bogoso Gold Mine.
Hach adds Marsh-McBirney to fold
The Hach Company has acquired Marsh-McBirney, a specialist in flow measurement for water and wastewater applications. The Frederick, MD-based company has been in business for 34 years. Its Flo-Dar flow meter, winner of WEF's 2005 Innovative Technology Award, is the first sewer flow monitoring technology that provides accurate velocity and flow measurements without making contact with sewage.
Veolia Water N.A. names CEO
Veolia Water North America, a provider of industrial water and wastewater outsourcing services, has named Joseph Burgess as president and CEO. Burgess, who replaces retiring Mike Stark, reports to Patrice Fonlladosa, executive chairman and president, Veolia Water America, and executive vice president and member of the executive committee for Veolia Water, a global leader in water and wastewater services.
China faces antidumping charges
NORIT Americas Inc. and Calgon Carbon Corp. filed an antidumping duty petition in March that charges dumped imports of steam-activated carbon from the People's Republic of China are causing material injury to the domestic industry and alleges antidumping margins of 132% to 731%. Duties are intended to offset the amount by which a product is sold at less than fair value. The petition notes imports of all activated carbon from China surged 22% - from 68.6 million pounds in 2003 to 84 million pounds in 2004. In January, the industry filed an unfair trade petition that covered all activated carbon products from China, but withdrew it in February.