Less Water, More Technology
Rising global water scarcity and water-related stresses associated with climate change are driving an increasing number of industrial-sector companies to explore and implement water-efficiency projects, strategies and programs to help streamline their water usages.
Dec 30th, 2013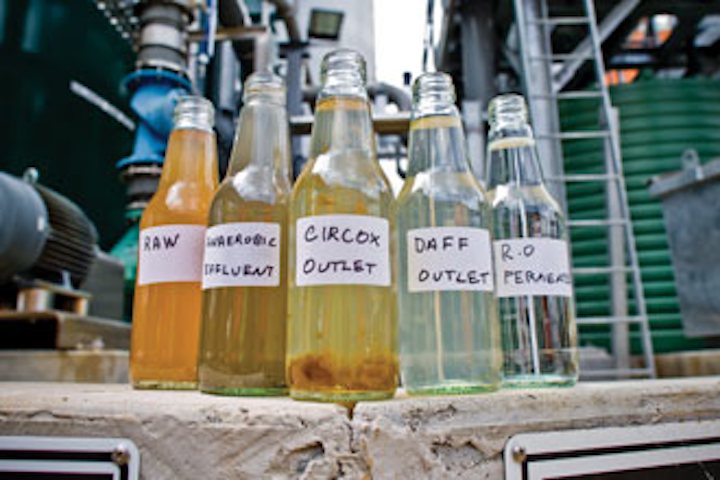 Growing Water Risks Drive New Initiatives in Industrial Water Efficiency
By Jeff Gunderson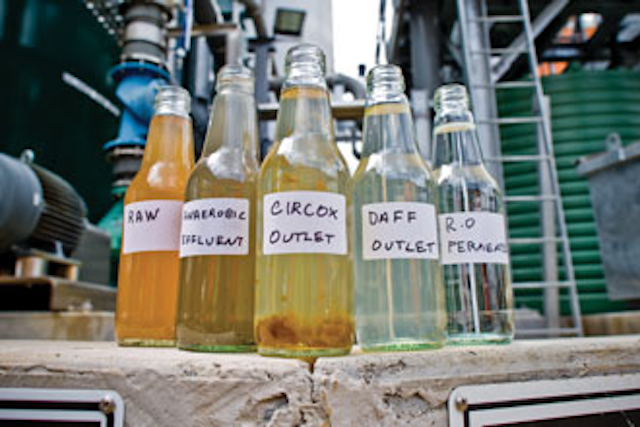 Sequence of treatment at the XXXX Brewery.
Rising global water scarcity and water-related stresses associated with climate change are presenting mounting risks to companies that depend on consistent water supplies for their manufacturing lines and facility operations. Water shortage concerns can be especially pronounced for manufacturers in drought-prone regions and for companies in water-intensive industrial sectors such as food and beverage, chemical, pulp and paper, pharmaceutical, metal and mining, and electronics, among others.
With potentially devastating impacts from sudden shortages in water supply, an increasing number of industrial-sector companies are exploring and implementing water-efficiency projects, strategies and programs to help streamline their water usages. Such measures can effectively mitigate risks against increasingly unstable water resources.
Based on findings from the recently released CDP Global Water Report 2013, which presents results of analyses based on the water disclosures of 184 Global 500 corporations, water-related risks are becoming increasingly more immediate. The report revealed that the most widely identified near-term water risk is water stress or scarcity with the majority of reported threats expected to cause impacts now or within the next five years. The report also cautioned of potential impacts for manufacturers operating in water-stressed areas. In one example, General Motors -- with production facilities in a region of Mexico hard hit by a drought in 2012 -- stated that increases in drought-like events could disrupt production due to lack of water availability.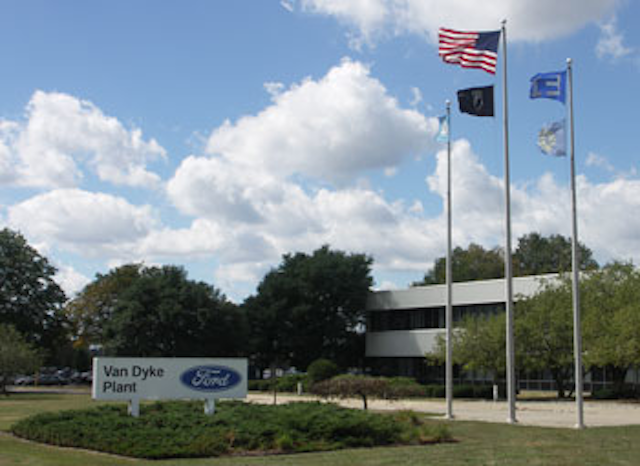 At its Van Dyke Plant, Ford uses a process level technology called dry-machining, which contributes towards greater water efficiency.
According to Water Scarcity & Climate Change: Growing Risks For Business and Investors, a report authored by Boston-based Ceres and Oakland, Calif.-based Pacific Institute, declines or disruptions in water supply can undermine industrial and manufacturing operations where water is needed for purposes such as production, material processing and cooling. Likewise, the report advises companies to assess potential water-scarcity impacts and develop efficiency improvement measures or process modifications that reduce or eliminate water use.
Water Reuse and Recycling
According to St. Petersburg, Fla.-based Jabil, an electronics manufacturing service provider operating in 33 different countries, a global movement is underway to proactively reduce, reuse and recycle water in a variety of industries, especially manufacturing. Enabling this trend and allowing facilities to implement more effective water recycling and reuse schemes are continued improvements in water filtration, said Dave Russell, president of Global Environmental Operations.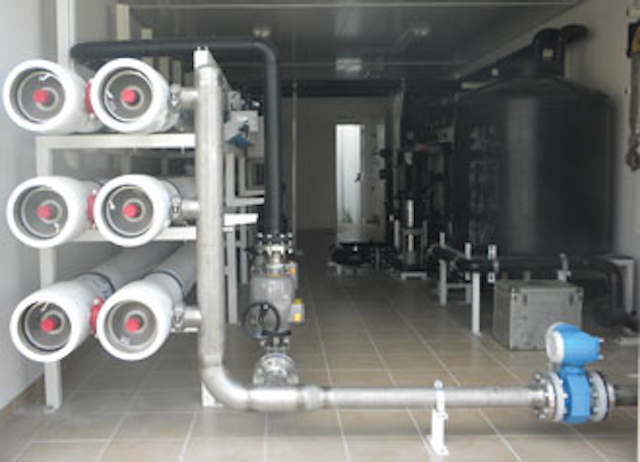 Reverse osmosis innovations, like Desalitech's CCD system, has provided opportunities for more reuse and recycling options across manufacturing industries.
"Advancements in membrane technology and specifically reverse osmosis represent the most significant progress in the industry towards achieving higher levels of water efficiency," said Russell. "Companies see these approaches as very important in terms of helping reduce their dependency on outside water sources."
One technology showcasing the advancements in water recycling is Newton, Mass.-based Desalitech's Closed Circuit Desalination (CCD) reverse osmosis system, a high-recovery treatment solution that extracts purified water from industrial, brackish and wastewater sources. Desalitech recently announced that it will install an advanced wastewater recovery system in an Oklahoma rod mill owned by Mid American Steel and Wire. The system will recycle up to 60,000 gallons per day of steel manufacturing wastewater for reuse in the facility, achieving 93 percent recovery while significantly concentrating the plant's purge stream and decreasing the volume of wastewater.
But while innovations in reverse osmosis such as the Desalitech system have provided opportunities for more reuse and recycling options across manufacturing industries, Russell said the strategies and projects are still highly specific to each unique situation and driven by factors such as location, wastewater composition and source-water quality. In some cases, the manufactured product can be a limiting factor.
"For example, in the food and beverage industry, plants have to be very careful when executing direct water recycling projects," Russell said. "Treated wastewater cannot be reintroduced as process water in facilities where products are being made for human consumption."
More Drivers
In addition to water scarcity, industrial-based water efficiency initiatives are also driven by financial concerns and corporate water reduction targets, with pursuits in water efficient measures differing around the globe according to varying economic and regulatory factors, said Edgar Johnson, service line leader for water efficiency with global engineering company GHD.
Reverse osmosis innovations, like Desalitech's CCD system, has provided opportunities for more reuse and recycling options across manufacturing industries.
"Treatment and reuse is made more attractive when water sources are more expensive or when fees for wastewater discharge are based on volume and pollutant loads," Johnson said. "The level of water efficiency that can be achieved also depends on cost inputs and margins on sales. Hence, inexpensive water generally does not encourage water efficiency."
Chris Hertle, global market leader for the water sector also with GHD, noted that during periods of water scarcity in Australia, regulators were known to put mandatory water reduction targets in place. "During Australia's Millennium Drought, a number of water utilities enforced mandatory 25-percent water-saving initiatives on large industrial water users."
Process-Level and Operational Water Efficiency Strategies
Beyond water reuse and recycling projects that leverage reverse osmosis and other treatment technologies, higher levels of water savings are also being realized through a wide variety of water efficiency approaches at the process level and generally in any area where water is used in facility operations.
"The strategies being employed depend on the industrial process and the location and can include the use of high-pressure, low-volume trigger hoses, automatic shutoff systems, low-water consumption sprays, spray balls for tank cleaning, and substituting hot-water washing with steam or ultrasonic cleaning," said Hertle. "We are also seeing gases being used as a chase fluid for pigging systems in pipelines used in product changeovers."
Ford Motor Company is employing water-efficient strategies across its manufacturing lines that are based on "more technology, less water." In its engine plants around the world, Ford is utilizing a technological process known as Minimum Quantity Lubrication, or "dry-machining." This process involves the lubrication of cutting tools with a slight amount of oil sprayed directly on the tip in a finely-atomized mist, rather than using the conventional "wet-machining," which requires large amounts of metal-working fluids and water to cool and lubricate the tools.
According to Ford, utilizing dry-machining for a typical 450,000-unit line can result in more than 280,000 gallons of water saved annually.
Cooling Towers
With substantial amounts of water dedicated for cooling in industrial plants, more efforts are focusing on water-efficiency improvements for cooling towers, including utilizing recycled water for cooling as well as capturing and treating blow-down water for reuse in other plant processes.
"The move to air cooling is often a way to reduce water consumption, but this approach also needs to be balanced against the cost of energy as air cooling tends to be less energy efficient," said Hertle. "Still, the next paradigm shift will be to use processes that do not require water consumption."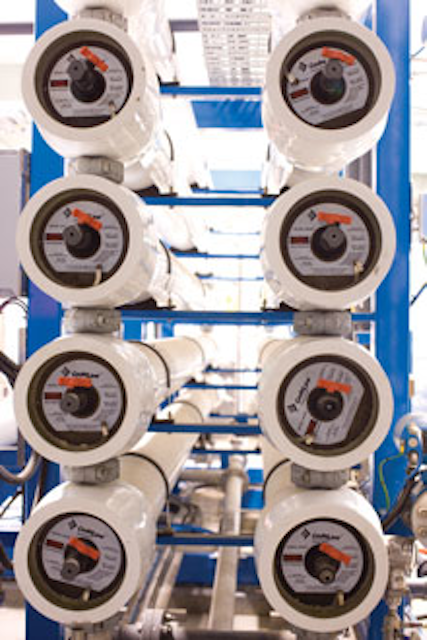 GHD acted as the owners' engineer for a water recycling project at the XXXX Brewery in Queensland, Australia, which demonstrates a case of high level treatment and reuse. By reusing treated water in non-food contact areas, the project has reduced overall water consumption at the brewery by approximately 70%. Shown here, reverse osmosis membranes at the XXXX Brewery.
As an example, Ford replaced several evaporative cooling towers at its Geelong, Australia, plant with highly-efficient hybrid dry coolers that use air for cooling during cold and moderate seasons and only use water during the hot summer season.
In another case, Austin, Texas-based Freescale, a manufacturer of semiconductors, implemented an advanced technological solution that allows for reclaimed manufacturing process water to be reused towards cooling. In the semiconductor industry, reusing contaminated wash process water can cause numerous problems to a facility's cooling system, including corrosion and microbiological fouling. However, by installing a 3D TRASAR technology from Nalco, which uses fluorescent molecules tagged to water treatment chemicals and a fluorescent bio-reporter molecule, the system's patented chemistry is continuously adjusted to the appropriate level, thus protecting Freescale's cooling system.
Water Efficiency and the Water-Energy Nexus
An increasingly important consideration with water-related projects is the inextricable relationship of those projects with energy usage.
Joseph Cleary, senior vice president and industrial wastewater technical leader with HDR, said this linkage -- known as the water-energy nexus -- is becoming a significant, driving factor in the pursuit of water-efficiency-related projects across the industrial economy.
"More emphasis is being placed on water-efficiency gains in terms of its effect on energy consumption," Cleary said. "For example, zero-liquid discharge with evaporation and crystallization technologies can enable facilities to achieve extremely high levels of water recovery and reuse, but in many cases, the expenses have escalated to a point that makes these investments cost prohibitive. The challenge is in balancing the water-saving benefits against the energy considerations."
About the Author: Jeff Gunderson is a correspondent for Industrial WaterWorld. He is a professional writer with over 10 years of experience, specializing in areas connected to water, environment and building, including wastewater, stormwater, infrastructure, natural resources, and sustainable design. He holds a master's degree in environmental science and engineering from the Colorado School of Mines and a bachelor's degree in general science from the University of Oregon.