New Products
A compilation of products being introduced into the industrial water market.
Feb 1st, 2013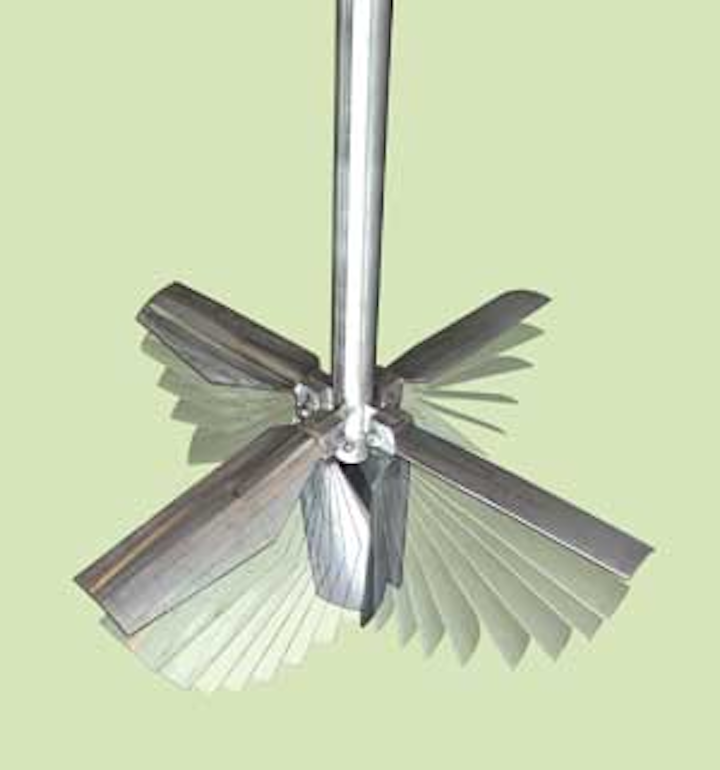 Folding blade mixers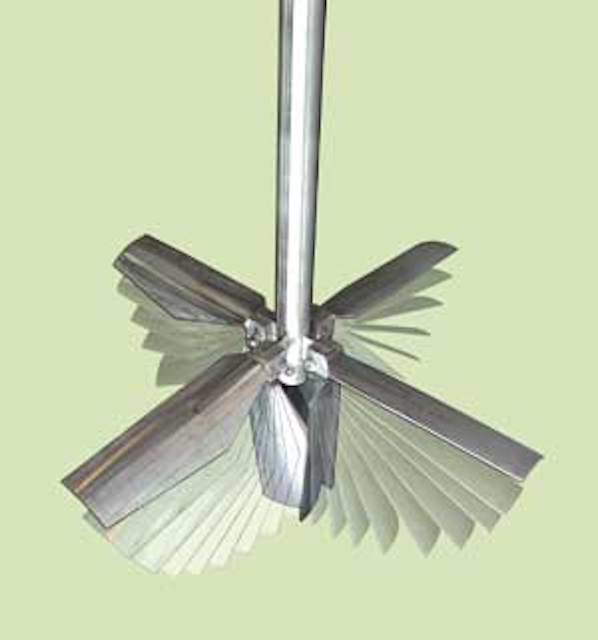 Sharpe Mixers Folding Blade HYFLO 218 Impellers feature a hydrofoil-style, 4-blade design that folds for easy installation and opens with centrifugal force; locking in place when fully opened. Eliminating the need for personnel to enter the tank, these folding impellers are designed for new and retrofit installations that do not allow for impeller assembly inside of a tank. Available in sizes up to 210" dia., the impellers permit greater flexibility in tank designs and the blade locking mechanism can be accessed from outside the tank for removing the mixer, if necessary. Retrofit applications include side entry for large storage tanks or top entry when the tank service has changed and a new mixer is required.
Sharpe Mixers
www.sharpemixers.com
CPVC piping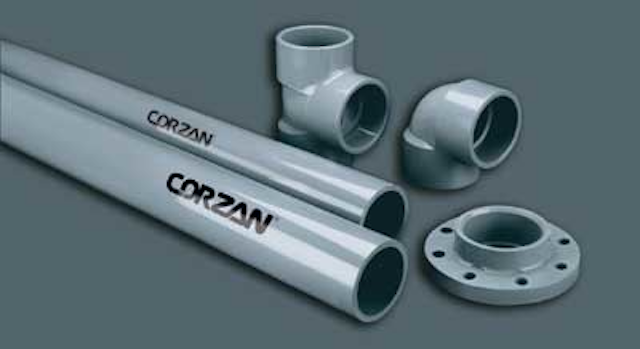 Corzan® Industrial Systems from Lubrizol Corp. tackle even the toughest water treatment piping challenges with superior mechanical strength and high impact resistance. Made from chlorinated polyvinyl chloride (CPVC), the pipe and fittings are resistant to the degrading effects of chemicals, microorganisms and UV light. They offer optimal flow rates with excellent hydraulic capabilities and pressure ratings up to 200°F. The pipe can be used for primary, secondary and advanced wastewater treatment, as well as wastewater odor control, desalination systems and water treatment. Pipe and fittings are available in a variety of sizes up to 24" and meet or exceed NSF International standards for potable water safety.
Lubrizol Corp.
www.corzancpvc.com
Pressure instruments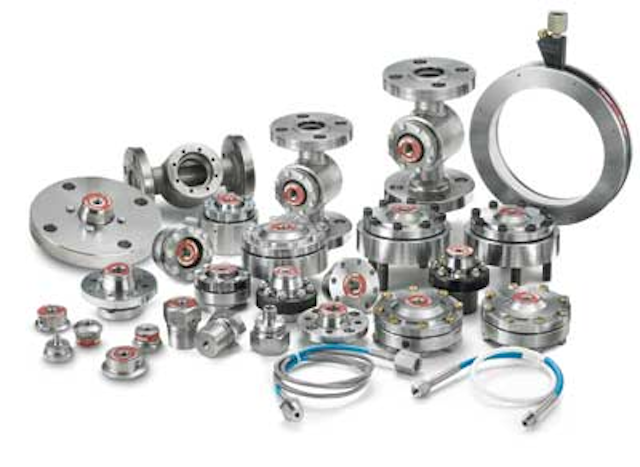 Ashcroft® pressure instruments can be configured with media isolators specifically engineered for harsh or corrosive process liquids and gases. Whether the measuring device is a dial gauge, switch, digital gauge or transmitter, there is an Ashcroft® diaphragm seal or other isolation device that can be mated for complete media protection. The seals are available in a wide variety of sizes, wetted materials and configurations including capsule type, welded or bonded and clamped designs with threaded, flanged and flushing connections. Pre-assembled, filled and ready for installation, these isolated instruments provide the right combination of measurement performance and media protection in any demanding severe-service application.
Ashcroft®
www.ashcroft.com
Bioremediator
EcoSolutions' OilClean combines biological and patented technologies to naturally restore oil-polluted ecosystems. The bioremediation technology uses natural microorganisms to consume and completely degrade oil and its toxic byproducts from soil and water. It is eco-safe, non-toxic, chemical-free, and there are no waste byproducts — the oil is not only separated, it is eliminated. Developed in conjunction with Pro-Act Biotech, this non-invasive treatment system can be used to decontaminate polluted marshes and wetlands, dangerous sub-surface oil deposits in beaches, and to clean polluted clean-up waste such as oil-soaked booms, rags, fabrics, and plastics.
EcoSolutions
www.oil-clean.net
Rotary vane pumps
Clark Solutions' new Model TM Magnet Drive Rotary Vane Pump offers several advantages over conventional rotary drive pumps. Designed with no mechanical seals, a totally sealed body, and low power consumption, the pumps offer noiseless operation and a longer service life. Available in brass or AISI 303 stainless steel, each Model TM is offered with NBR, Viton, or EPDM static seals with carbon graphite internal components.
Clark Solutions
www.clarksol.com
Ultrasonic flowmeters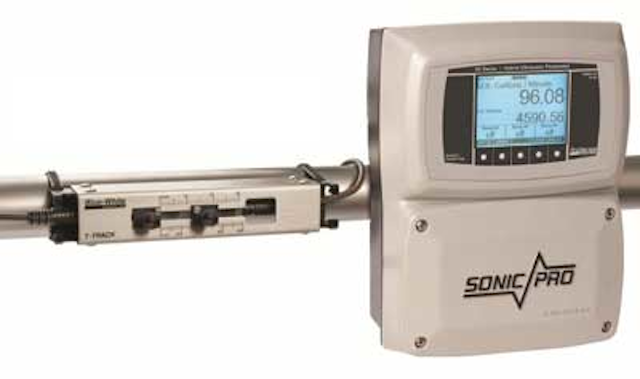 Sonic-Pro® Hybrid Ultrasonic flowmeters are now available with the new T-Track Mounting system. The new small pipe capability is down to 0.5", while the new large pipe capacity is up to 100". The system features NEMA 4X quick disconnects. The flowmeters measure flow using either Doppler or Transit Time methods. Additional features include custom metric algorithms and DSP technology, plus an easy reading display with backlit LCD.
Blue-White Industries
www.blue-white.com
Ball valve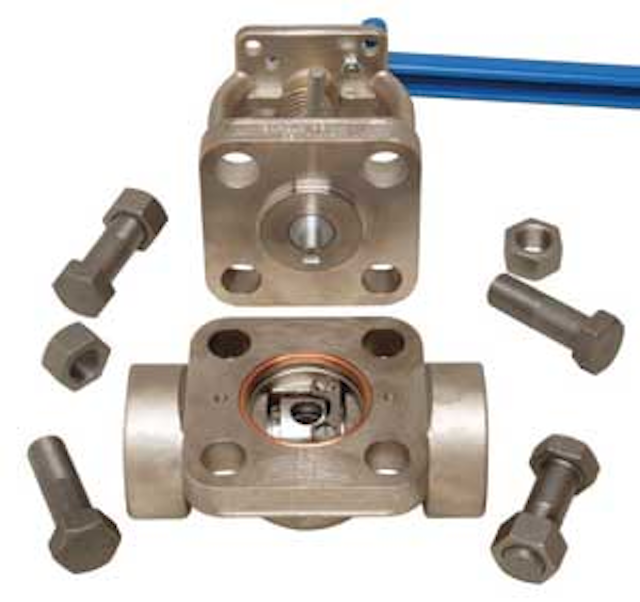 The Camseal zero leakage, metal seated, forged ball valve from Conval features a cartridge-style, top entry design that simplifies maintenance and replacement of the cartridge internals, with no effect on existing piping and welds. The Camseal body/bonnet joint is not subject to pipeline stresses. There is no in-line body bolting to loosen or fatigue, so the body remains leak-free. All valves are capable of meeting zero bubbles for four minutes at 50 psi and 1,000 psi nitrogen.
Conval Inc.
www.conval.com
Corrosion inhibitor
CorrBlock™ from Cortec® is an eco friendly multi-phase corrosion protection alternative to traditional inhibitors for cooling and wastewater systems. It is formulated using Cortec's patented Vapor phase Corrosion Inhibitor (VpCI®) technology and renewable soybean-based wax as a solid carrier, providing a controlled time release of corrosion inhibitors in an easy to handle form. When immersed in water, the product slowly dissolves and releases a calculated amount of VpCI® providing precisely measured corrosion protection that forms a strong monomolecular layer on metal surfaces that protect in all three phases—liquid, vapor, and the vapor-liquid interface. The inhibitors provide multi-metal protection, including ferrous metals, galvanized steel, aluminum, and yellow metals.
Cortec® Corp.
www.cortecvci.com
Energy recovery
DDI-Heat Exchangers has developed an energy recovery system for grey water. The system uses the company's Rectangular, Square, Cube™ large gap heat exchangers. The design allows for liquids of very high % solids to flow without plugging or baking. The system can be used in a variety of applications including municipal wastewater, pulp & paper, and industrial wastewaters.
DDI-Heat Exchangers Inc.
www.energyrecoverysolution.com
Check valves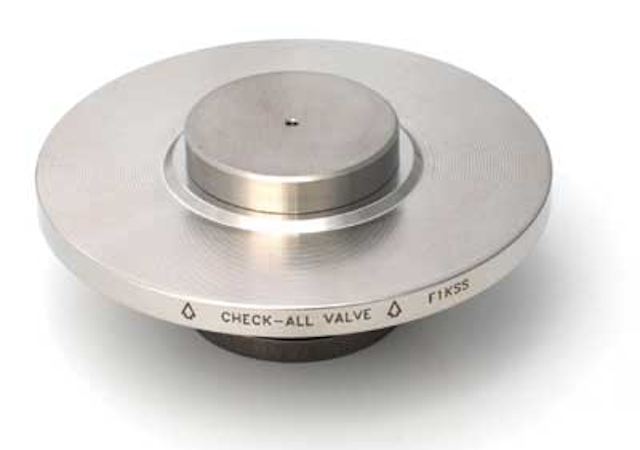 Check-All Valve manufactures a complete line of in-line, spring-loaded, piston-type check valves. Check valves are available for practically every service application. They are offered with metal-to-metal or soft seats in sizes ranging from 1/8" NPT to 20" flanged connections. Pressure ratings are available from full vacuum to 10,000 psi. Standard or exotic materials are available and customers can choose from a variety of spring settings for any valve.
Check-All Valve Mfg. Co.
www.checkall.com
Temperature control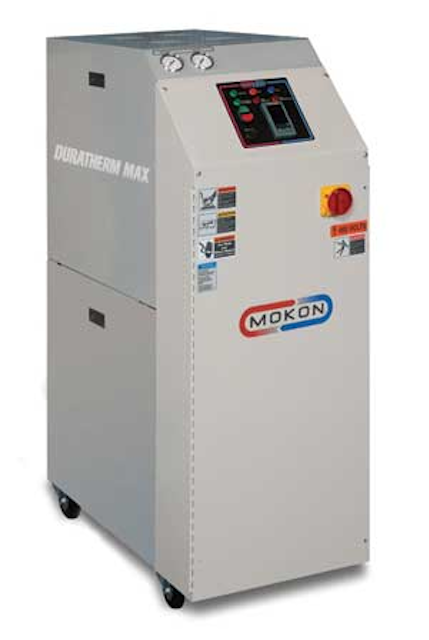 Mokon's line of Duratherm circulating water temperature control systems has been expanded to now include Duratherm Max, a line of high performance water systems with temperatures up to 380°F and system pressures up to 300 psi. The system is ideal for restrictive processes and high temperature water applications. The design features a stainless steel heater vessel that is designed and tested to ASME standards.
Mokon
www.mokon.com
Aeration system
The Fuchs Centrox-Aerator consists of a vertically mounted TEFC-motor with drip cover, base plate, drive shaft, suction pipe with gas intake, diffuser and an impeller with curved blades. The rotating impeller draws the liquid from underneath and the gas through the suction pipe from above. It swirls gas and liquid and centrifuges the mixture along the diffuser outwards. The aeration takes place with fine bubbles and high carbon dioxide utilization. Thus problems with sprayed water, cooling-off during wintertime and odors are avoided. The design of the aerator is simple and sturdy without bearings and seals in the immersed part.
Fuchs Centrox
www.fuchs-germany.com/en/wastewater
Multi-parameter controller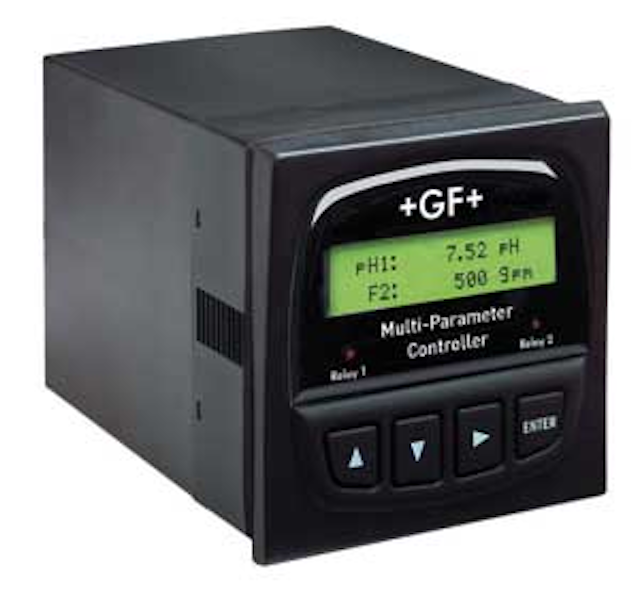 GF Piping Systems' Signet 8900 Multi-Parameter Controller features up to four channels in a compact ¼ DIN package for measuring flow, pH, ORP, conductivity, pressure, level and temperature. The controller can be configured with many I/O options by the user in the field. Flexibility is achieved via plug-in modules for either two or four input channels, universal AC line voltage or 12 to 24 vDC operation, up to four analog outputs, and up to eight relays.
GF Piping Systems
www.gfpiping.com
Water quality monitoring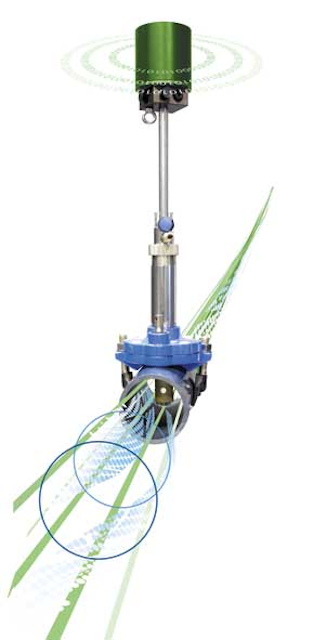 Intellitect Water has launched a new version of its in-pipe water quality monitor, the Intellisonde. The IV2 provides two major advances: firstly, calibration is now embedded in every individual sonde at the time of manufacture, which substantially reduces the time and resources required for field calibration during installation. Secondly, a new advanced chlorine sensor has been developed for greater accuracy and faster response times. The embedded calibration is multi-point to ensure high levels of accuracy, and can be quickly and easily checked in the field. The sondes are able to transmit data via GPRS to a web server that publishes data to a password-protected website.
Intellitect Water Limited
www.intellitect-water.co.uk
Coriolis mass flowmeter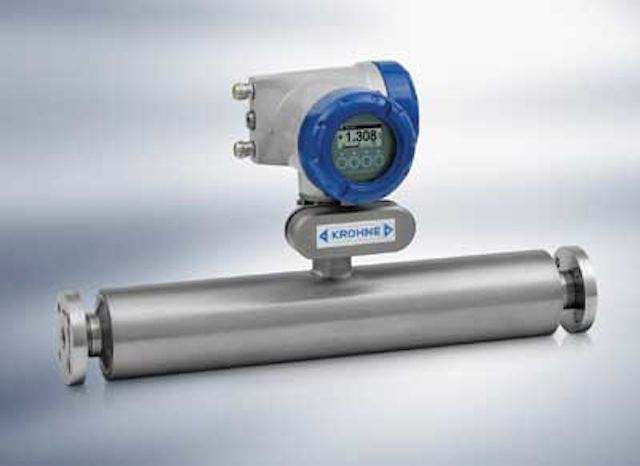 Krohne offers a Tantalum version of its Optimass 7300 straight tube Coriolis mass flowmeter. The first single, straight tube meter available with Tantalum wetted-flange material construction, it is well-suited for the chemical industry and measures highly aggressive or corrosive fluids, featuring a no-hassle installation and superior performance in density and mass flow. Tantalum is generally considered impervious to most fluids, making it ideal for the straight tube meter.
Krohne
www.us.krohne.com
Dewatering systems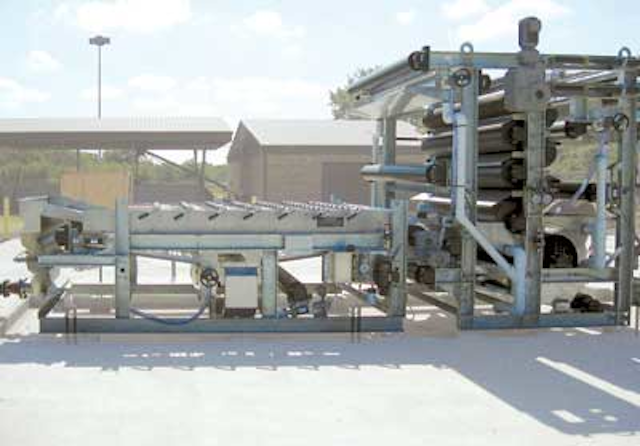 Ashbrook Simon-Hartley's Klampress technology can match the specific dewatering needs of every application. With seven basic configurations, each one of the North American sludge types can be dewatered to optimum dryness. The Klampress Type Z is suited for dewatering applications that benefit from vertical roller stacking. It elevates operator "ease-of-use" for tower type presses to the Klampress standard and introduces energy savings and long-term durability to the tower option.
Ashbrook Simon-Hartley
www.as-h.com
Electric mixers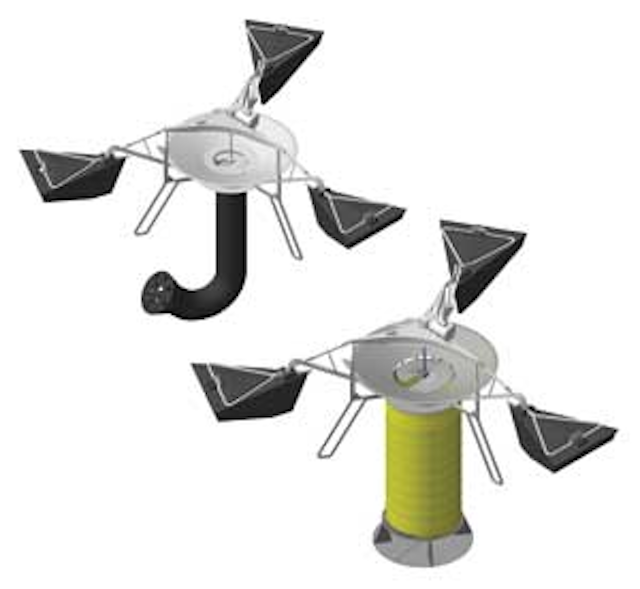 GridBee® GF electric mixers can displace 30 to 50 horsepower of aeration run-time, improve regulatory compliance and control odors. Applications include activated sludge system basins, lagoon systems, and water re-use ponds in municipal and industrial wastewater. Four GridBee GF models are available, providing a choice of single- or three-phase power and a choice of intake designs and mixing capacity.
GridBee, a brand of Medora Corp.
www.medoraco.com
Fiberglass products
Molded Fiber Glass offers a line of fiber reinforced polymer (FRP) water treatment products in standard and custom shapes and sizes; with all parts and assemblies designed to customer specifications by qualified engineers. The company provides many fiberglass products that go into clean systems and are NSF 61.
Molded Fiber Glass Co.
www.moldedfiberglass.com
Vortex shedding flowmeters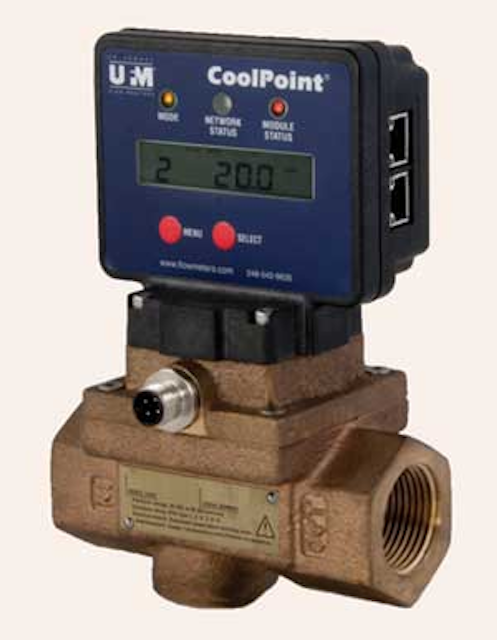 Universal Flow Monitors has added the PROFINET option to its CoolPoint™ Vortex Shedding Flowmeters. The meters feature fast start up (within 500 milliseconds) and dual RJ45 connectors with a built-in hub. Enclosed in a molded plastic housing, they measure and transmit flow over PROFINET Industrial Ethernet networking. Repeatability is ± 0.25 percent of full-scale, while accuracy is ±2 percent of full-scale.
Universal Flow Monitors Inc.
www.flowmeters.com
Gate valve
KSB has released the ZTS Gate Valve with Pressure Seal Bonnet. Modern sustainability demands require power plants to increase efficiency and reduce CO2 emissions. The new gate valve has the performance to help plants meet zero-emission goals. With its hammer-forged steel body, the valve can handle water, steam, gas, oil, and other non-aggressive fluids, even at temperatures in excess of 1000 degrees Fahrenheit. The ZTS uses a fine-grained, homogenous hammer-forged body design that can withstand some of the highest pressure (up to 8700 psi) and temperature (up to 1200 degrees Fahrenheit) ratings.
KSB Inc.
www.ksbusa.com
Industrial gases
Air Products offers a variety of gases, equipment, and technology solutions for the water and wastewater treatment industry. The company's Prism® Oxygen VSA and Nitrogen PSA systems are successfully operating at Camden County Municipal Utilities Authority (CCMUA) in New Jersey. Used in their wastewater treatment process, these onsite gas generation systems are providing CCMUA with improved energy efficiency, lower maintenance, and more reliable gas supply.
Air Products
www.airproducts.com