Product Showcase
Jan 1st, 2003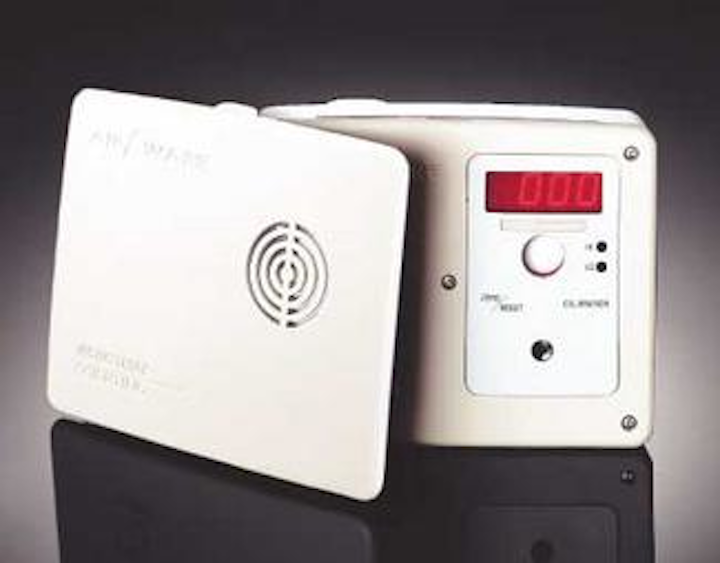 Ammonia detection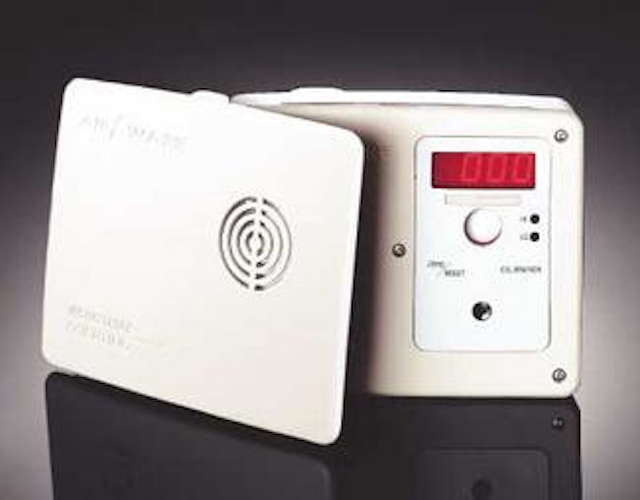 Click here to enlarge image
Industrial Scientific has announced the availability of ammonia detection in its AirAware line of fixed-point gas monitors. The monitors are already capable of monitoring any one of six other gases, including carbon monoxide, chlorine, hydrogen sulfide, oxygen, nitrogen dioxide or sulfur dioxide. The monitors are ideal for applications where high concentrations of ammonia pose hazards in areas such as compressor rooms, coolers and storage areas of breweries or food processing operations.
Industrial Scientific Corp.
Oakdale, PA
Tel: 800-338-3287
Web: www.indsci.com
Pump cable

Click here to enlarge image
The Supreme Twisted Pump Cable from Baron is a premium submersible cable jacketed with Polar/Solar® insulation and manufactured with extra fine 30-gauge stranding. The added flexibility together with its lighter weight, 40% less than PVC jacketed cables, makes it easier to handle and allows faster installation because it conforms better around flanges and pipes inside well casings. It remains flexible to -57°F. Polar/Solar insulation is colorfast and won't fade with exposure to wet environments, including aggressive well environments. This means faster repairs because it eliminates the need to run a continuity check to make sure you have the correct wire. It also means fewer repairs because Polar/Solar insulation is 10 times more abrasion resistant than traditional PVC or rubber compounds.
Baron Wire & Cable
Waukegan, IL
Tel: 800-323-9355
Wastewater analysis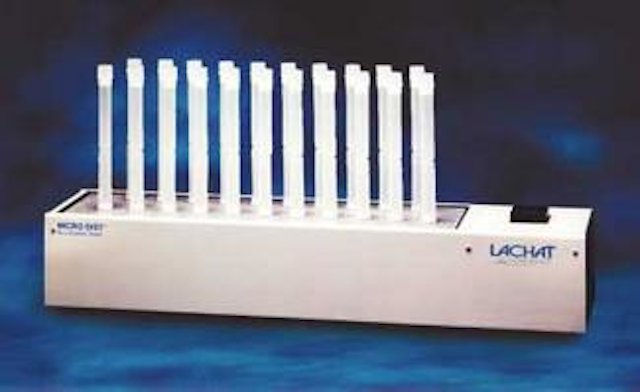 Click here to enlarge image
Micro Dist® from Lachat is designed to avoid the costly problems of using expensive, fragile glassware, fume hoods, and clean up when distilling samples for wastewater analysis. The system distills up to 21 samples for sulfide, cyanide, methylmercury, and ammonia in 30 minutes, phenolics and tritium in 90 minutes. The system can handle many sample types, even if the sample is a sludge or has a high level of suspended solids. The USEPA has now approved Micro Dist analysis for NPDWR monitoring of cyanide and recommended approval for NPDES monitoring. The unit consists of only two pieces, a collection tube with a porous membrane and a sample tube, which are disposed of after use.
Lachat Instruments
Loveland, CO
Tel: 800-247-7613
Web: www.lachatinstruments.com
Metering pumps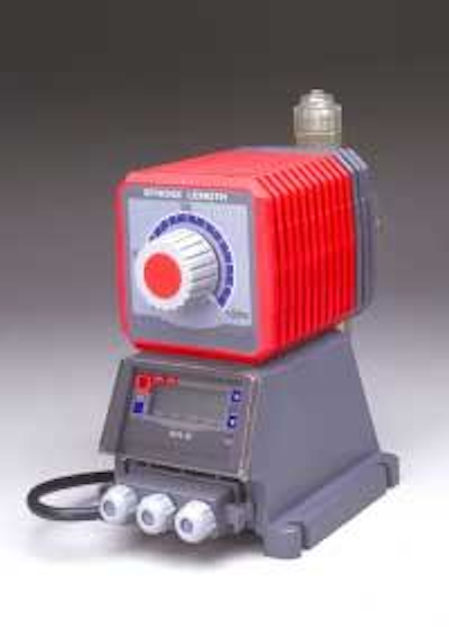 Click here to enlarge image
Walchem's EHE Chemical Metering Pumps have outputs up to 20 gph and pressures up to 150 psi. A variety of liquid end options are available for disinfection, pH adjustment, corrosion control, coagulation/flocculation, and fluoridation, among others. Tightly guided check valves and up to 360 strokes per minute ensure fast priming and smooth, uniform chemical injection.
Walchem Corp.
Holliston, MA
Tel: 508-429-1110
Web: www.walchem.com
Drum thickener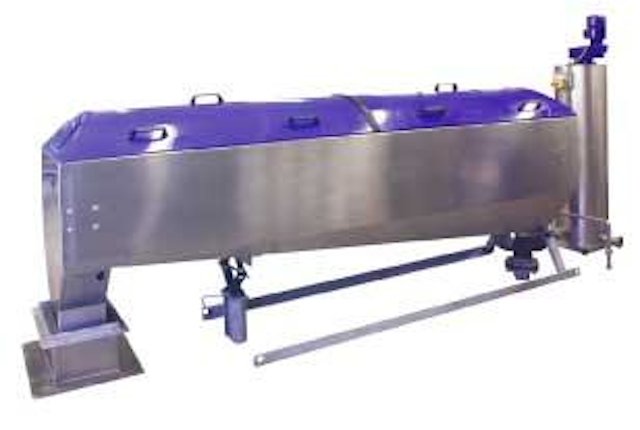 Click here to enlarge image
Alfa Laval's Aldrum Drum Thickening System is a complete product program for mechanical sludge thickening and pre-dewatering, with capacities up to 800 gallons/minute. It can be used on almost all types of sludge that can be flocculated with a polyelectrolyte (polymer). The thickening system can reduce sludge volumes 85 to 90 percent, which reduces the volume of the sludge in the digester. It optimizes the wastewater process by increasing the solids concentration going to the digester. This results in longer residence time, increased gas yield, lower heating costs and improved sludge stabilization.
Alfa Laval Inc.
Richmond, VA
Tel: 804-236-1342
Web: www.alfalaval.com
Self-cleaning filters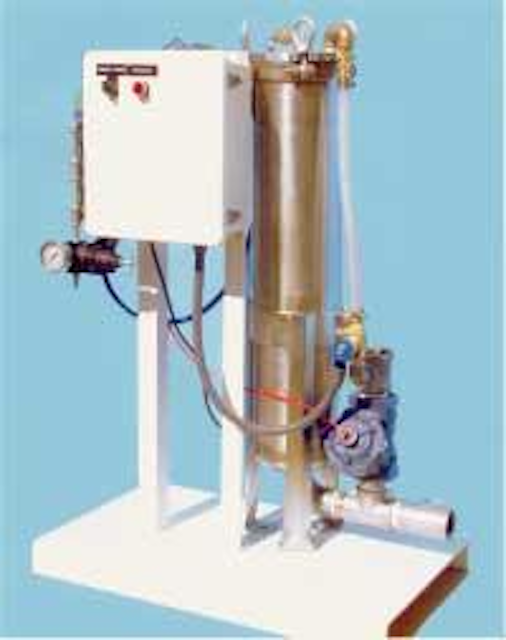 Click here to enlarge image
New self-cleaning filters from Reclaim Filters and Systems provide a solution for high flow rates without having to change filter bags. Incorporating a stainless steel filter housing from Micron Technologies, the systems incorporate a stainless steel frame and filter housing to eliminate the problems of corrosion and rust through. The self-cleaning filter uses a permanent stainless steel filter element that is automatically backwashed using compressed air to blow out the dirt and debris from the filter element. Preprogrammed cleaning keeps the filter permeable and prevents clogging.
Reclaim Filters and Systems
Raleigh, NC
Tel: 919-528-1787
Web: www.waterreclaim.com
Hydrants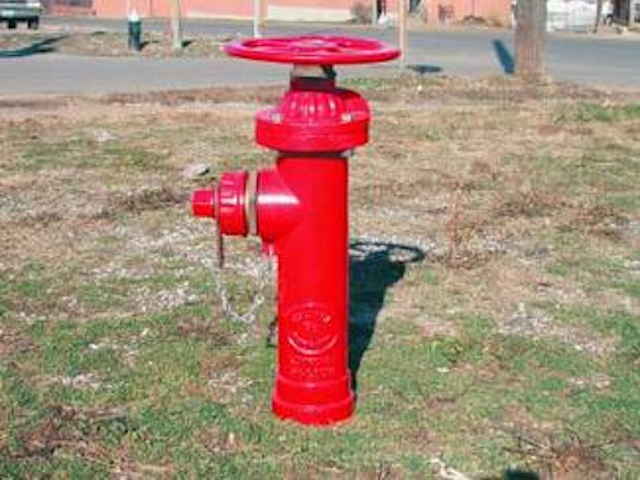 Click here to enlarge image
The Eclipse #2 Post Hydrant is ideal for wash-down or any other plant application requiring 2+ inches of water supply. The hydrants are manufactured with all brass working parts and cast iron exterior. They are self-draining for freeze protection and are easy to service. Options include hand-wheels and flanges for installing the hydrants in floors or decks. AutoCad installation drawings are available on the company's website.
Kupferle Foundry Company
St. Louis, MO
Tel: 800-231-3990
Web: www.hydrants.com
Gas monitoring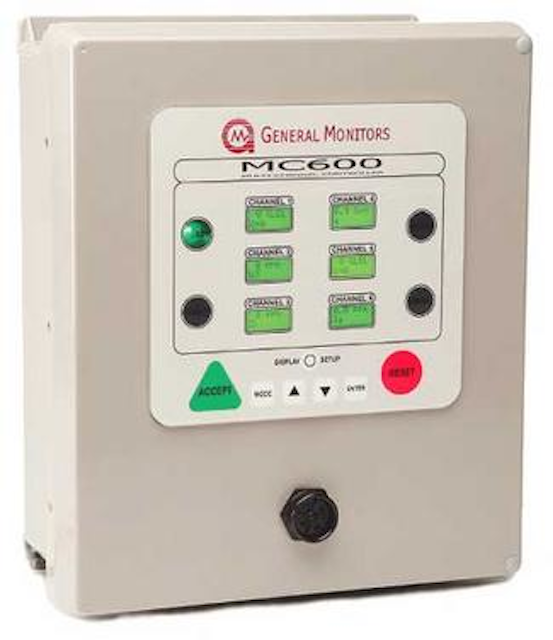 Click here to enlarge image
General Monitors has introduced the Model MC600, a modular multi-channel controller that combines a microprocessor-based design with a new industry standard for toxic and combustible gas monitoring. Offering from one to six channels of continuous gas monitoring, the unit is compatible with the company's basic hydrocarbon and H2S sensors, all versions of its combustible and H2S intelligent/smart gas detectors, as well as Models IR2100, IR7000 infrared detectors and TS-Series toxic gas detectors. The scalable MC600 can be used as either a local gas detection system, or networked to provide a large plant-wide distributed safety system.
General Monitors
Lake Forest, CA
Tel: 714-854-0800