Pigment plant invests in 'greener' facilities, special water treatment process
ROTSELAAR, Belgium, Sept. 8, 2009 -- Holliday Pigments has invested €2M in an effluent treatment plant (ETP) at its main manufacturing site in Comines, Northern France...
Sep 8th, 2009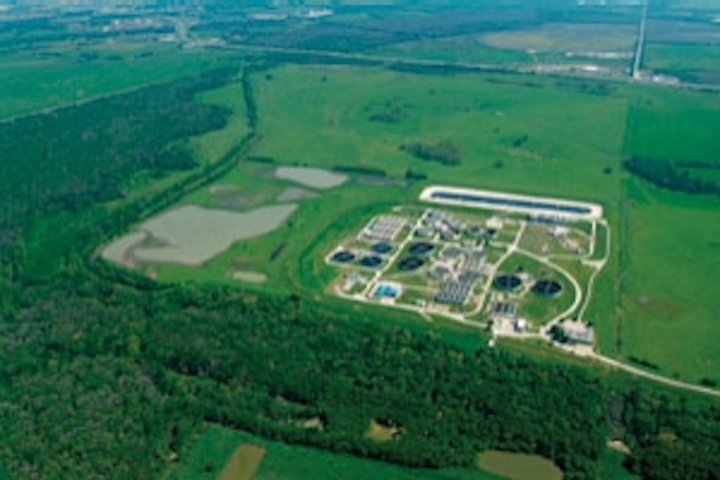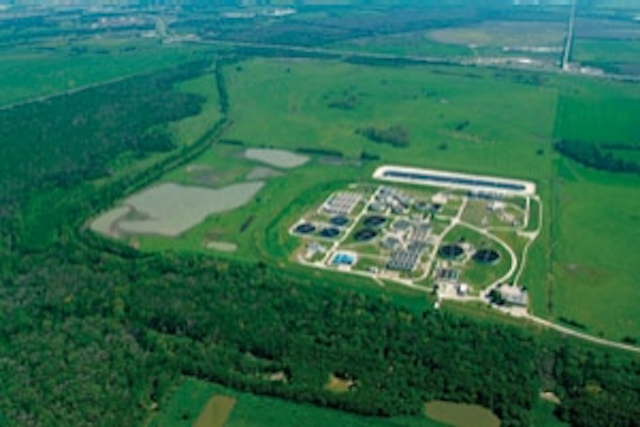 Interior shot of the effluent treatment plant.
ROTSELAAR, Belgium, Sept. 8, 2009 -- Holliday Pigments has invested €2M in an effluent treatment plant (ETP) at its main manufacturing site in Comines, Northern France. Following the €7.5M implementation of a flue gas desulphurization (FGD) plant in 2004, the site is now the world's largest ultramarine manufacturing plant complying with all European environmental laws.
This latest initiative further supports its strive for ISO 14001 Environmental Management Standard certification by year-end 2010 and has been funded, in part, by the European Environment Agency (EEA) in Artois-Picardie. The European Union body has pledged a 10 year loan of €1.19M and converted €225,000 of this amount into a grant as part of an ongoing technical and financial partnership. Additional funding was provided by Holliday Pigments' parent company, Rockwood Pigments.
Providing the technical insight to progress the project, Belgium company ENPROTECH harnessed the technology used in the ETP, based on a formula comprising ferric chloride, oxygenated water, a precipitant and coagulant. The resulting system is capable of treating up to 800 m³ of water per day and is believed to be the most advanced solution for heavy industries, such as chemical engineering.
"The new liquid treatment plant is capable of treating double the volume of our existing processes," explained Holliday Pigments' Managing Director, Glyn Jagger. "This makes the plant more efficient but moreover it minimizes the effects of the manufacturing process on the environment, and specifically the quality of the water pumping into the River Lys, which separates Comines in France and our neighboring town of the same name in Belgium.
"Furthermore, our existing manganese violet plant will be complemented by the installation of new air pollution control devices, referred to as 'scrubbers', which will help to control the gaseous emissions that are inherent during the manufacturing process. Operating alongside the effluent treatment plant we are confident these measures will vastly improve the air and water quality of the surrounding area."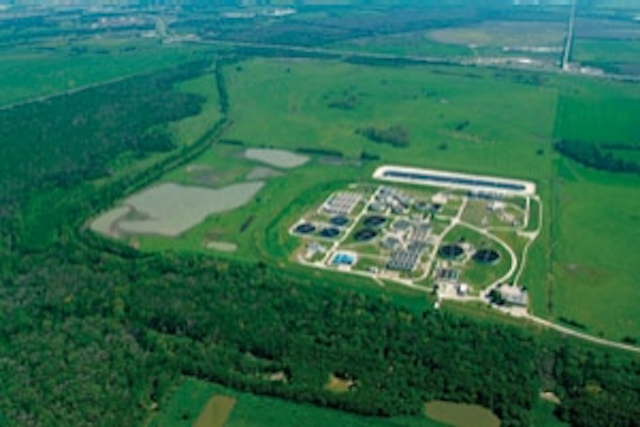 Company representatives and local dignitaries gather to mark the opening.
Indicative of its regional importance, numerous local dignitaries gathered to mark the opening of the effluent treatment plant, including French member of parliament Mr Daubresse and the Mayors of Comines, France and Comines, Belgium. Attending VIPs also included the EEA Artois-Picardie's Director of the Fight Against Pollution, Mr. Valin, and the great, great grandson of Mr. J. B. Guimet -- the inventor of the first synthetic version of ultramarine blue in 1828.
"The production of Ultramarine is steeped in history and Holliday Pigments has played a vital role in its evolution throughout the 21st century," said Rockwood Pigments' President, Andy Ross, who also attended the opening in Comines.
Since acquiring its specialist ultramarine division in August 2008, Rockwood has embraced Holliday Pigments' environmental stance. The parent company's commitment to complete integration was cemented earlier this year when Holliday Pigments' Managing Director, Glyn Jagger, was awarded the dual position of Operations Director Europe at Rockwood Pigments.
"This is an exciting period of growth for Holliday Pigments and Rockwood Pigments is very proud of its commitment to the continuous improvement of its environmental credentials." said Ross. "I look forward to working with Glyn and the rest of the team to achieve additional certifications by the end of 2010, including completion of the necessary REACH registration."
Holliday Pigments received ISO 9001 Quality Management certification in 1992 and is currently working towards the OHSAS 18001 Occupational Health & Safety certification, alongside IS0 10041 recognition for its recent environmental enhancements.
About Holliday Pigments
Holliday Pigments is the world's leading supplier of ultramarine pigments, which are used in a variety of applications including plastics, coatings, cosmetics, artists' colors and printing inks. Exporting to over 80 countries, Holliday Pigments has dedicated customer and technical service teams at its factory in France and its commercial office in Singapore. For further information on Holliday Pigments visit www.holliday-pigments.com.
###