Mitsubishi Electric announces acquisition of ICONICS
The 100% acquisition of ICONICS, Inc., establishes Software Center of Excellence.
May 20th, 2019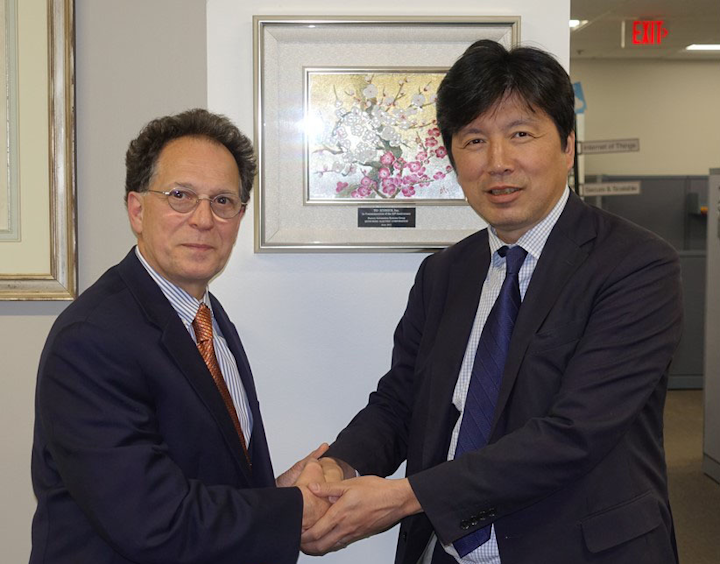 FOXBOROUGH, MA, MAY 20, 2019 -- Mitsubishi Electric Corporation (herein after referred to as Mitsubishi) announced a 100 percent acquisition of ICONICS, Inc., in Foxborough, Mass. This partnership will strengthen Mitsubishi's software portfolio and technology for the manufacturing, industrial, and building automation markets. ICONICS' advanced software products are used for SCADA, HMI, IoT, mobile, analytics and cloud applications. The acquisition is subject to regulatory approval and other customary closing conditions.
"We are most excited about the recent acquisition of ICONICS," said Yoshikazu Miyata, Executive Officer and Group President of Factory Automation Systems at Mitsubishi Electric, "so that Mitsubishi can accelerate its global software strategy as importance for software is increasing for factory automation business. Our vision is to continuously invest in the field of IoT and software."
"We look forward to our partnership with Mitsubishi," said Russ Agrusa, CEO of ICONICS, "a $40 billion-dollar world leader in markets across many industries, to pioneer a new Software Center of Excellence in Foxborough, MA, USA, and to accelerate the development of advanced factory and building automation software.
As the demand increases for data utilization with IoT technology in manufacturing industries, Mitsubishi Electric―based on its e-F@ctory concept―launched software products compatible with its Edgecross platform to enhance solutions for edge computing and the cloud. ICONICS develops and offers competitive software products for various business sectors, such as manufacturing, industrial and building automation, and it possesses advanced technology and remarkable industry leading knowledge in the development of industrial software.
"With the addition of ICONICS software, product development, and technology capabilities," said Satoshi Takeda, Senior Deputy General Manager of Nagoya Works, Mitsubishi Electric, "this will allow Mitsubishi to accelerate its e-F@ctory and edge computing solutions."
For more information visit www.mitsubishielectric.com.