Anheuser-Busch, Baswood partner to accelerate progress toward ambitious sustainability goals
Companies implement sustainable wastewater technology at Karbach Brewing Co.
Sep 11th, 2019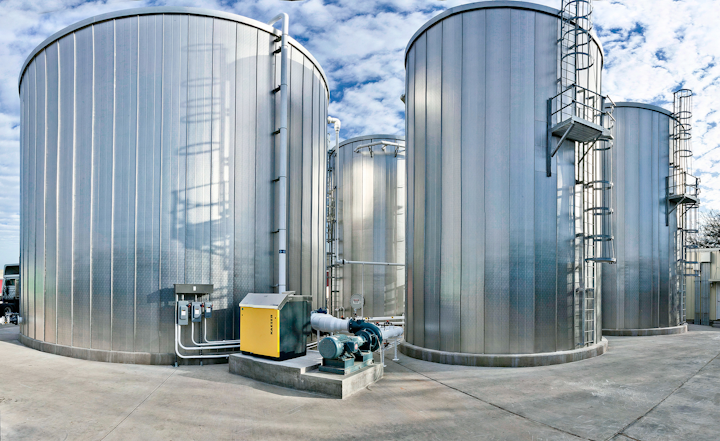 DALLAS-FORT WORTH, TEXAS, SEPT 11, 2019 -- In 2018, AB InBev, the world's largest brewer, called on scientists, technologists and disruptors to help develop solutions to 10 of its greatest global sustainability challenges as a part of its 100+ Accelerator program. Baswood, an innovator in technology-based wastewater and biosolids management solutions, answered the call with its cutting-edge BioViper™ technology, presenting a new, more effective and efficient approach to wastewater management.
Through the 100+ Accelerator program, Anheuser-Busch and Baswood partnered to pilot the proprietary BioViper™ technology at Karbach Brewing Co. in Houston, Texas, one of the brewer's local craft partners looking for solutions to protect water quality in its local community by pretreating wastewater before discharging it to the city of Houston.
Inspired by the filtration processes of a natural body of water, the BioViper™ features two patented Baswood technologies—the Aerobic/Anaerobic Integrated Media System (AIMS) and Dry Cycle Aerobic/Anaerobic Digestion (DCAD)—in a vertically aligned system to maximize treatment efficiency, using up to 60% less electricity than conventional technologies. The BioViper™ is also uniquely self-contained. All treatment takes place in enclosed reactors that resemble the stainless-steel tanks used for beer-brewing, taking up minimal physical footprint and effectively controlling odor.
The pilot returned strong results at Karbach Brewing Co, including significantly lowering sludge production as compared to conventional technologies (up to 70% less), requiring minimal operator intervention, and achieving an average BOD (Biochemical Oxygen Demand) removal of over 95%.
"When the BioViper™ system was originally developed, it was with the intent to transform and vastly improve wastewater treatment across all industries, leading to more environmentally sound manufacturing practices," said Dan Simon, CEO of Baswood Sustainable Water Technologies. "By partnering with one of America's leading brewers, we are seeing the system's potential come to life."
For Anheuser-Busch, wastewater treatment is not just a benefit to the brewery, but also a step towards achieving its larger 2025 US Sustainability Goals.  By 2025, Anheuser-Busch has committed to engaging 100% of its facilities in water efficiency efforts and measurably improving water availability and quality in 100% of its communities in high stress areas.
"At Anheuser-Busch, we are committed to a healthy natural environment and thriving communities so we can continue to brew beers that bring people together for the next 100+ years," said Edward Ferguson, Director of Sustainability at Anheuser-Busch. "The pilot with Baswood demonstrated a new technology that can help us drive meaningful change for our environment and contribute to our shared objective of a better world."
For additional information about Baswood and the BioViper™ technology, visit www.baswood.com.