Tomlinson Hall supplies pumps to global food manufacturer
A range of ITT Gould Pumps in different sizes have been located in various parts of the plant.
Nov 8th, 2018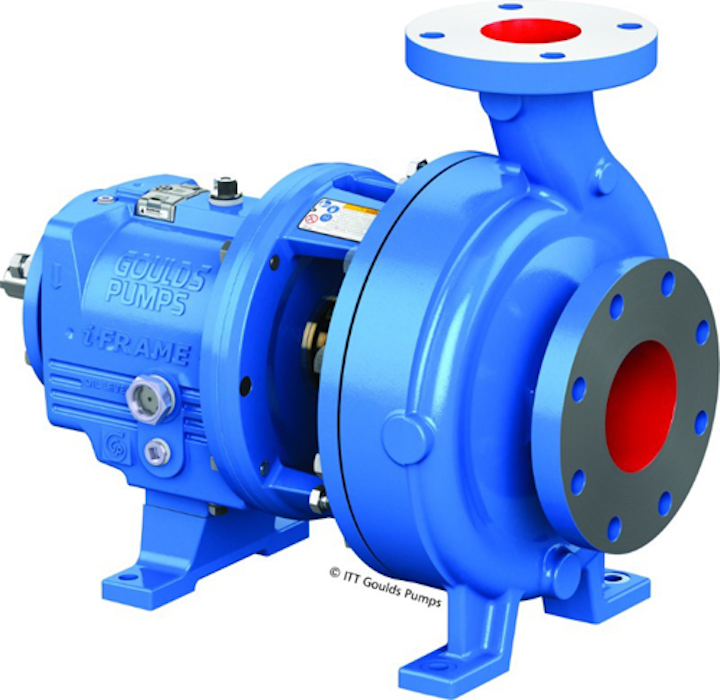 A range of ITT Gould Pumps in different sizes, these have been located in various parts of the plant.
BILLINGHAM, UK, NOV 8, 2018 -- The North East's leading pump distributor and manufacturer has successfully delivered a series of pumps to a major global food manufacturer.
Based in Billingham, the business has supplied 13 pumps that have since been installed in the food manufacturers latest state of the art facilities located in Teesside, which have only recently opened due to unprecedented demand for its products across the globe.
Supplying a range of ITT Gould Pumps in different sizes, these have been located in various parts of the plant. They will be used for several applications including recirculating water in the plant and pumping food produce.
And the sizeable order comes as part of a well-established relationship with the international food manufacturer which extends over 30 years.
Speaking about the successful contract delivery, Colin Simpson, Business Development Director at Tomlinson Hall said: "We are delighted to have successfully delivered another contract of this scale for one of the regions largest businesses. We have a long-standing relationship with this business – as we do with a lot of our clients – and being recognised as a leading pump distributor means that we can secure and successfully deliver contracts to high profile, internationally known companies such as this.
"With a heritage extending almost 100 years – distributing major industrial pump brands - we are experts in recommending the right pump solutions to fit the needs of businesses. As such, we advised ITT Goulds pump would be the best products as they are well known for their outstanding performance in heavy duty manufacturing."
ITT Goulds Pumps is a well-recognised pump manufacturer across the world leading the way with its impressive pump design and the adoption of smart technologies. The business supplies its extensive range of pumps to various markets including oil and gas, mining, power generation and general industrial markets.
As well as being a distributor, Tomlinson Hall is also one of the few companies in the UK to also be a manufacturer, well-known for its innovative liquid ring vacuum pump, Liquivac, that can handle combinations of liquids, gases and fine solids.
The unusual combination of being both a distributor and a manufacturer gives Tomlinson Hall a unique insight into the technical and engineering requirements of customers, enabling the company to analyse challenges from a multiple perspective, identify issues and create solutions rarely offered by distribution only companies.
Colin said: "With a strong heritage we are in a fortunate position to distribute for a range of global manufacturers including CRANE ChemPharma Flow Solutions, Grundfos, Calpeda, Richter and Lutz. Combined with a history of innovation and a wealth of expertise, this really makes Tomlinson Hall the pump distributor and manufacturer of choice."
Established in 1919, Tomlinson Hall is a long-standing distributor of major industrial pump brands. The company also manufactures its Liquivac pump from its facilities in Billingham comprising two workshops on a 1.5-acre site. Providing a full end to end service from pump selection, supply and site visits right through to servicing and repairs, the company has worked with leading businesses across Europe, the Middle East, North America, South America and Asia.