Continuous Monitoring
Intelligent analyzer from Thermo Scientific provides flexible monitoring of complex process operations in a wide range of applications, from power generation to municipal water and wastewater.
Nov 1st, 2018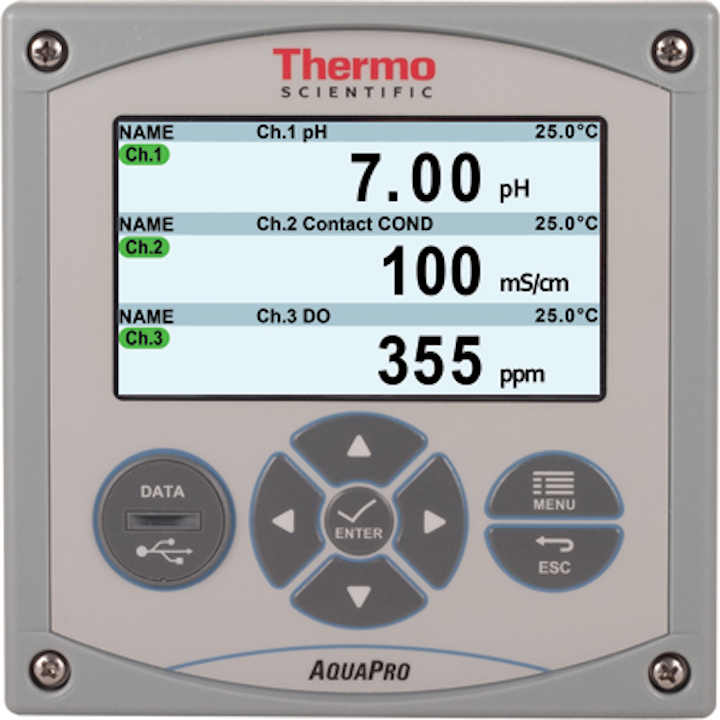 Get accurate, user-friendly in-line monitoring with the Thermo Scientific™ AquaPro™ Multi-Input Intelligent Process Analyzer. This analyzer provides flexible monitoring for a wide range of applications for complex process operations worldwide, from power generation to municipal water and wastewater.
Features include: large color display; up to four sensor inputs; up to eight current outputs; up to six alarm/control relays; multiple digital communication protocols; broad sensor compatibility; and seven user-selectable languages.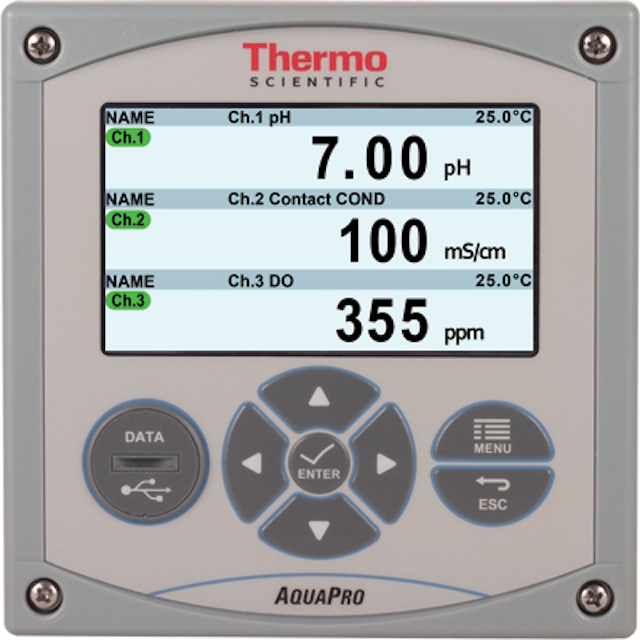 The Thermo Scientific AquaPro Multi-Input Intelligent Process Analyzer.
Designed for use in power generation, pulp and paper, wastewater, process water, and more industrial and municipal applications, the AquaPro is ideal for high-purity applications; wastewater effluent; rugged industrial environments; and process optimization and control applications.
It uses one to four sensors to provide an optimal cost-per-­measurement point. A NEMA 4X Enclosure makes the device suitable for both indoor and outdoor use, and mounting options include: wall, pipe and 1/2 DIN panel. Comes with a large, color graphics display to view math functions for percent rejection, percent pass and others.
Data and event logs are available for four channels for 30 days (standard), while a front panel USB port allows for easy data log extraction, quick system configuration, and field software upgrades. Calibration, system setup, diagnostics and service menus are readable from the home screen.
Digital protocol options include remote measurement; calibration; and setup and diagnostics options, including MODBUS and DeviceNet. Connect the Thermo Scientific™ AquaSensors™ RDO™ Pro-X DO Advanced Optical Dissolved Oxygen Sensor directly to a PLC for seamless integration with industrial control systems. Use any computer to display data, calibrate and customize the measurement without an intermediate analyzer electronics box. This versatile system is ideal for monitoring all dissolved oxygen levels throughout a wastewater treatment plant. IWW
Thermo Scientific manufactures a wide range of water quality products. Learn more at www.thermofisher.com/water.
Circle No. 135 on Reader Service Card