Ramping Up Renewable Energy in Food and Beverage
Across the food and beverage industry, increasingly more interest is emerging in projects that employ anaerobic digestion technologies for harnessing the inherent energy in high-strength process wastewaters and operational by-product wastes, including waste organics that would otherwise be sent to landfills.
Aug 1st, 2017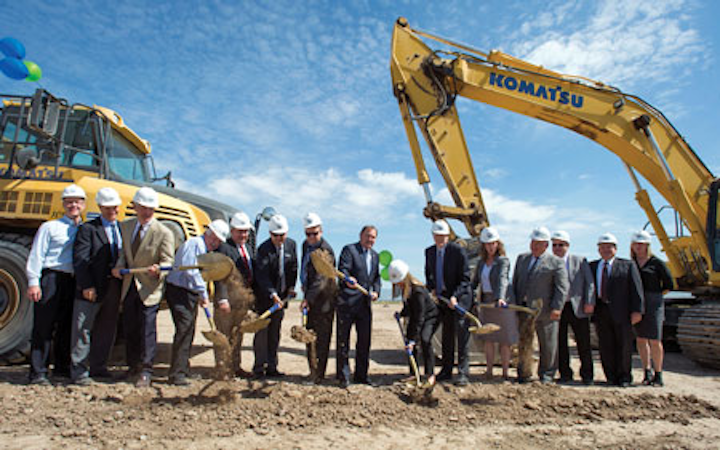 By Jeff Gunderson
Across the food and beverage industry, increasingly more interest is emerging in projects that employ anaerobic digestion technologies for harnessing the inherent energy in high-strength processwastewaters and operational by-product wastes, including waste organics that would otherwise be sent to landfills. Such initiatives offer paybacks related to the ability to generate biogas for producing electricity and heat. But from a corporate responsibility standpoint, projects that divert waste streams from landfills - thus reducing greenhouse gas (GHG) emissions - also provide companies with an opportunity to meet higher sustainability objectives.
As an example, earlier this year the U.S. EPA honored Modesto, Calif.-based Crystal Creamery with the Food Recovery Challenge National Innovation Award, recognizing the dairy processing plant's sustainable food management practices, which include diverting over 98 percent of materials from landfills through reuse, recycling, composting and anaerobic digestion. Through a partnership agreement, wastewater by-product along with manure and other dairy by-products generated at Crystal Creamery are sent to nearby Fiscalini Farms, where on-site anaerobic digesters process the wastes to generate renewable energy, fertilizer, and bedding for livestock at local farms.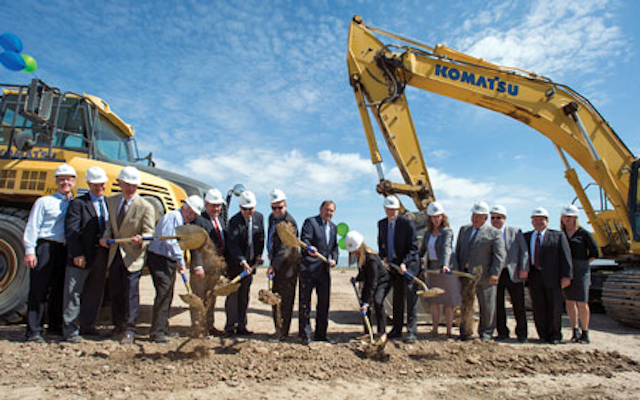 Groundbreaking is held for the Wasatch Resource Recovery project.
Also driving waste-to-energy projects is regulatory momentum that aims to reduce organic waste disposal in landfills. In California last year, Governor Jerry Brown signed SB 1383, which enacts tough reduction targets for short-lived climate pollutants and sets a 75 percent reduction goal in landfill disposal of organic waste from 2014 levels by 2025.
"California's legislation provides a very strong driver to use waste organics for energy production," said Greg Chung, vice president of West Yost Associates. "While SB 1383 is specific to California, there is the possibility that more states will soon follow."
Further examples demonstrate how anaerobic digestion technology is being employed across the industry for useful purposes.
Utah's Wasatch Resource Recovery Project
In North Salt Lake City, Utah, a first-of-its-kind project for the state is being built that will utilize anaerobic digestion technologies to convert organic food and beverage waste into renewable natural gas (RNG) and a nutrient-rich, bio-based fertilizer. Phase one of the Wasatch Resource Recovery (WRR) project - a joint venture between ALPRO Energy and Water and the South Davis Sewer District - is scheduled for completion in late 2018. Once both phases are operational, the WRR facility is expected to generate enough RNG to power approximately 15,000 homes.
The project will employ GE's Monsal advanced anaerobic digestion technologies to produce energy from waste organics such as prepared and packaged foods, fruits and vegetables, meat and dairy, expired beverages, and other wastes sourced from across Utah's Wasatch Front. GE's Re:Sep 2.0 separation technology will be used for removing contaminants such as plastics and paper and transforming the organic material into a digestible slurry that can be mixed with other liquid wastes and anaerobically digested.
The WRR project demonstrates the expanding opportunities to utilize anaerobic digestion for capturing value from waste streams across a larger segment of the food supply chain, according to Kevin Cassidy, global leader of engineered systems for GE Water & Process Technologies. "Over the years, we've seen big trends in the food and beverage industry toward recycling water and producing biogas from process wastewaters, and now we're seeing a greater emphasis on utilizing wastes that derive not only from producers but from all the way down to where food is distributed and consumed," Cassidy said.
GGE's Re:Sep 2.0 Organics Separation System captures over 95 percent of organics from variable feed sources to produce a high-quality slurry that can be anaerobically digested.
Generated RNG will be sold back to the grid and possibly used to generate electricity for on-site use. The fertilizer by-product is anticipated to be sold to agricultural operations for enhancing crop growth. "The real sustainable benefit is that waste organics become an energy resource instead of a waste sent to a landfill where it will potentially release greenhouse gas emissions," Cassidy said.
According to GE calculations using standards set by the Intergovernmental Panel for Climate Change, for every metric ton of organic waste diverted from landfills, approximately 2.245 metric tons of equivalent carbon dioxide GHG emissions can be reduced - mainly by eliminating methane releases into the atmosphere from waste from being broken down in a landfill.
For the WRR project, 180,000 tons per year of source-separated organic waste will be diverted from landfills once the first phase is operational. The second phase will boost that capacity to 250,000 tons per year.
Anaerobic Digestion Plays Strategic Role at Major Brewery
In 2013, Molson Coors introduced its operational 2020 Sustainability Strategy that established commitments to several objectives and focused on an integrated approach to managing water, energy, carbon, and waste. The cornerstone of the program included investments in anaerobic digestion technology, enabling the company to treat wastewater to a high quality and recover biogas for producing heat and electricity.
Later this year, Molson Coors will introduce a new corporate responsibility strategy - called Our Beer Print 2025 strategy - which will include updated targets for its operations, replacing the former goals. With the capacity to both generate sustainable energy and deliver GHG emission reductions, anaerobic digestion will continue to factor in prominently with the new agenda, according to Kim Marotta, global senior director of corporate responsibility at Molson Coors.
"We spent the better half of 2017 establishing our carbon footprint as we prepare to launch our new strategy and not surprisingly, a significant portion of our carbon footprint occurs within our direct operations," Marotta said. "We are setting very aggressive targets related to water, energy and carbon emissions reductions, and anaerobic digestion projects are certainly one of the areas that we have identified for more investments."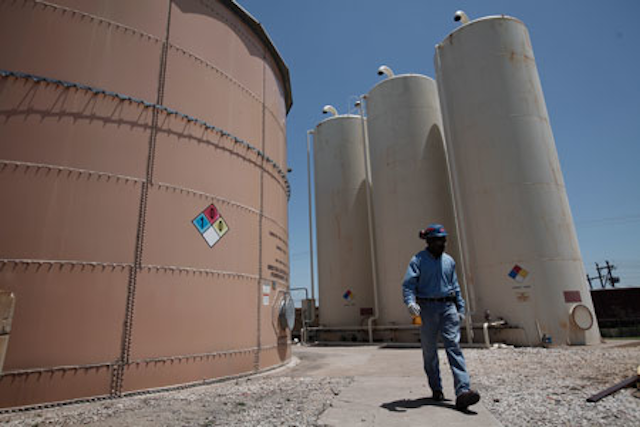 The anaerobic digester at the MillerCoors brewery in Fort Worth, Texas (shown in background), is one of 12 such systems that the brewing giant operates across its global breweries. MillerCoors is owned by Molson Coors.
Steve Watts, senior director of global real estate, water and sustainability at Molson Coors, said anaerobic digestion technology has really picked up in the beer industry in recent years as more companies recognize the multiple benefits of renewable energy projects. "An anaerobic digestion system offers a more sustainable way to manage organic wastes while providing a financial payback," he said.
But while the constituents in brewery wastewaters - such as nutrients, barley malts, and starches - are highly amenable to codigestion and biogas recovery, Watts cautioned that program managers must also be prepared for the wide spectrum of temperature and pH swings that can occur with these waste streams.
---
Now Brewing: Internally-Fed Rotary Screens

Since installing an internally fed rotary screen in its wastewater system, Matt Brewing Company has eliminated costly downtime and reduced issues with its anaerobic digester related to spent hops or grains.
---

"For us, that's the biggest challenge - the temperature and pH variability," Watts said. "Brewing is a batch-driven process and depending on where the system is at in this process, the strength of the wastewater can change. The type of cleaning products that are used in the system and the temperature at which it is cleaned can cause the temperature and pH to fluctuate from one spectrum to the other. The anaerobic bacteria in the digesters don't necessarily do well with these high swings, so it's important to find a way to stabilize, neutralize and balance the wastewaters. To ensure maximum digester performance, the system should be designed to make adjustments."
Currently, Molson Coors has 12 breweries operating anaerobic digesters with more projects currently under evaluation. "We are continuing to explore further opportunities to cost-efficiently install more systems as we prepare to unveil our new targets," Watts said.
About the Author: Jeff Gunderson is a correspondent for Industrial WaterWorld. He is a professional writer with over 10 years of experience, specializing in areas connected to water, environment and building, including wastewater, stormwater, infrastructure, natural resources, and sustainable design. He holds a master's degree in environmental science and engineering from the Colorado School of Mines and a bachelor's degree in general science from the University of Oregon.