Show Preview: POWER-GEN International
POWER-GEN International will take place on Dec. 8-10 at the Las Vegas Convention Center in Las Vegas, Nev. The event is expected to bring together more than 22,000 power professionals and other industry leaders from over 90 countries to exhibit their latest products, network with other experts, discover new trends and solutions, and experience a wealth of useful information. Further, over 1,400 exhibitors are set to display and demonstrate their many services across the expansive show floor.
Oct 1st, 2015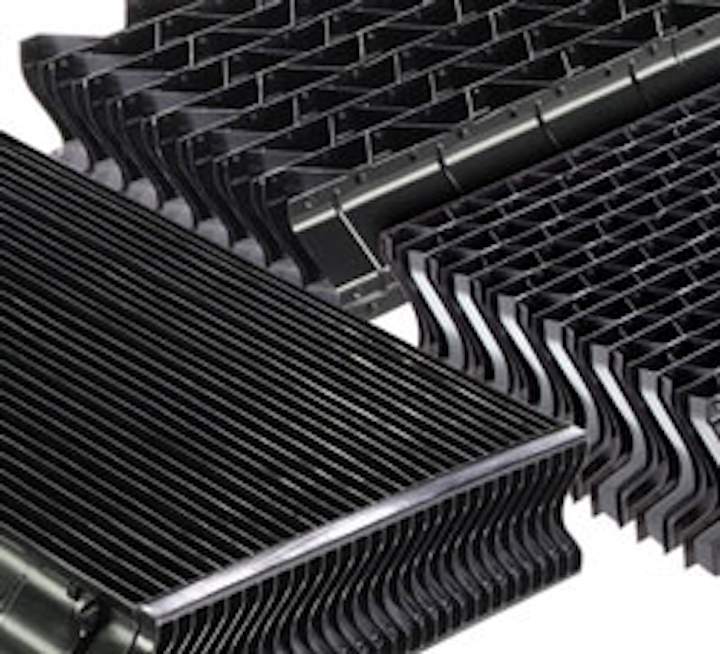 POWER-GEN International, one of the nation's largest power industry conferences and exhibitions, will take place on Dec. 8-10 at the Las Vegas Convention Center in Las Vegas, Nev., and will provide a wide range of offerings covering multiple aspects of the power generation sector.
The event is expected to bring together more than 22,000 power professionals and other industry leaders from over 90 countries to exhibit their latest products, network with other experts, discover new trends and solutions, and experience a wealth of useful information. Further, over 1,400 exhibitors are set to display and demonstrate their many services across the expansive show floor.
At this year's POWER-GEN, more than 200 industry experts will present new solutions and innovations in more than 50 educational conference sessions, offering attendees a chance to earn Professional Development Hours. Further, the event will feature 13 pre-conference workshops, three local technical tours, multiple Competitive Power College courses, online conference proceedings, and a number of panel discussions and networking events.
Some of the water-related sessions will include: Impacts of EPA 316(b) on Power Plant Cooling Water Intakes (Emissions Control I track); Reduction of Wet Flue Gas Desulphurisation Evaporative Water Losses through Flue Gas Heat Recovery for the Medupi Power Station (Emissions Control II track); and Water Quality Monitoring in Fossil Plant Steam/Water Cycle Aided by a Novel Online Total Iron Analyzer (Plant Performance track).
The exhibit floor will also showcase a number of water-related systems and technologies specific to the power industry, including: turbines, engines, boiler water and feedwater treatment services, computer hardware and software, controls and instrumentation systems, engineering and construction services, generators, plant electrical systems, pumps, valves and valve actuators, and more.
The opening keynote session will be held on Tuesday, Dec. 8, with Russell Ray, chief editor of Power Engineering magazine and POWER-GEN International program committee chair, providing the welcome address.
Other featured speakers will include: Victor Abate, president and CEO of power generation for GE Power & Water; Steve Berberich, president and CEO of California ISO; Steve L. Edwards, chairman and CEO of Black & Veatch; and Stuart R. Hemphill, senior vice president of supply and operational services for Southern California Edison.
Here is a sneak peek at some of the products and services that will be on display at POWER-GEN.
Drift eliminators
Brentwood's drift eliminators are used to control water loss from a cooling tower by limiting the amount of circulating water droplets that are emitted with the exhaust air of the tower. The company's eliminators are specifically designed to achieve maximum drift removal efficiency in both crossflow and counterflow tower applications with various product options available to minimize pressure drop, drift loss, cost, or a combination of all three.
Brentwood Industries Inc.
Booth 7208
Storage solutions
CST's industrial tank solutions help operators meet their storage needs - whether it's storing fresh cooling water or desalinized makeup water - ultimately providing a low upfront cost option while delivering corrosion resistance. The company's more than 40 years of experience in providing Aquastore® glass-fused-to-steel and HydroTec® factory-coated epoxy tanks to the industrial process water market draws from over 100 years of supplying storage solutions to the municipal sector.
CST Industries
Booth 2049
Water, wastewater construction
Garney Construction provides industrial services that encompass water and wastewater applications involving: raw-water collection systems; finished water systems; circulating, process and fire water systems; outfall systems; process sewer systems; water intake systems; and water system repair and maintenance; as well as treatment plants; effluent pipelines; and penstock replacement and relining.
Garney Construction
Booth 7942
Power industry solutions
Evoqua Water Technologies helps customers protect and improve the world's most fundamental natural resource: water. The company has a more than 100-year heritage of innovation and industry firsts, market-leading expertise and unmatched customer service. Learn more about its water treatment solutions to address equipment, service and temporary treatment needs to meet the ELG, CCR and 316b requirements at PowerGen.
Evoqua Water Technologies LLC
Booth 10103
Measurement technology
The energy efficiency of hard coal, lignite coal and natural gas power plants also depends on precise measurements in the circuits. In addition to monitoring the primary and secondary circuits with media like superheated steam, water and oil, Krohne offers appropriate measurement technology solutions for ancillary processes such as cooling circuits, turbine, pump or motor lubrication, water treatment, leak measurements for turbines, burner systems, or other metering and control circuits.
Krohne Inc.
us.krohne.com
Booth 10417
Rubber expansion joint
The Style 271 rubber expansion joint from Proco Products features a single, self-cleaning, super-wide flowing arch design, which makes it an ideal choice for handling slurries, thus eliminating the need for a filled arch design. The Style 271 can easily replace and interchange with hand-built narrow/wide-arch, molded wide-arch and spherical-type expansion joints. Proco's Style 271 has been successfully installed in tough demanding applications such as power generation.
Proco Products Inc.
Booth 8022
Valve actuators
Rotork CQ pneumatic and hydraulic valve actuators are engineered to deliver a self-contained solution for applications demanding functional integrity and safety where space is limited. They incorporate a fully concentric, balanced, compact design that provides reduced dimensions when compared with conventional scotch-yoke actuators. The CQ's symmetric design is totally enclosed with a rugged, waterproof housing, which contains a helical mechanism that transforms linear piston motion into 90° (+/-5°) rotation for the operation of quarter-turn valves.
Rotork Controls Inc.
Booth 2434
Level, flow technologies
Magnetrol International provides an extensive line of level and flow technologies, deep applications engineering experience, and an industry-leading service network to keep plants operating at peak performance. The company provides: radar and ultrasonic level transmitters; mechanical buoyancy level transmitters and switches; thermal mass and electromagnetic flow meters; thermal dispersion switches for low flow detection; and ultrasonic gap switches for level detection.
Magnetrol International
Booth 6835
Centrifugal, axial fans
Clarage, a Twin City Fan company, offers a full range of heavy-duty custom centrifugal and axial fans, as well as specializes in fan retrofits on any OEM's installed equipment and fan performance testing to identify inefficiencies within an existing system - which can save thousands of dollars in annual power consumption.
Clarage, a Twin City Fan company
Booth 5445
Industrial connection solutions
As part of the energy revolution and move towards distributed power generators, the Smart Grid must be intelligently integrated into the power supply in order to ensure stable network operation. Consistent, communicative networking of all devices is therefore particularly important for monitoring network operation. Solutions from Phoenix Contact with integrated communication and control technology as well as surge protection support intelligent automation concepts, thereby ensuring stable power supply.
Phoenix Contact
Booth 10106
Industrial descaler
RYDLYME is the trade name of Apex Engineering Products' scientifically formulated descaler. The technology is specifically designed to dissolve the toughest water scale, lime, mud, and rust deposits from virtually any piece of water-based equipment. This powerful, yet safe liquid descaler is non-toxic, non-injurious, non-flammable, non-hazardous, non-corrosive, and biodegradable, so it will not harm plant personnel, equipment or the environment.
Apex Engineering Products Corp.
www.apexengineeringproducts.com
Booth 3344
Magnetic level indicators
Orion Instruments will be showcasing the Atlas and Aurora magnetic level indicators, as well as the Jupiter magnetostrictive level transmitter. The company's magnetic level indicators are ideal replacements for sight glass gauges. Jupiter can be paired with Atlas to provide both level measurement and control. Aurora's patented design combines magnetic level indication with guided wave radar to provide truly redundant level measurement in a single chamber.
Orion Instruments
Booth 6835