Evoqua Signs 5-Year contract to provide wastewater treatment solutions with Jacksonville Naval Station
The contract provides system design, installation, and custom services.
Jun 17th, 2016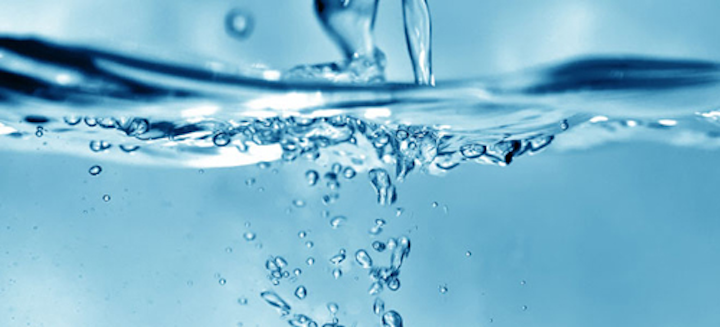 PITTSBURGH & JACKSONVILLE, FL, June 17, 2016 -- Evoqua Water Technologies today announced it has been awarded a five-year contract to provide wastewater treatment solutions to the Jacksonville Naval Air Station (NAS).
Evoqua was awarded the contract due to the Navy's need for consistently high water quality. The contract provides system design, installation, and custom services that will treat the Jacksonville NAS industrial wastewater's inorganics and metals using Evoqua's WWIX (Wastewater Ion Exchange) technologies.
Jacksonville NAS took advantage of Evoqua's WWIX technology in order to achieve their efforts in achieving mandated water reduction guidelines as prescribed under Executive Order (EO 13514). The EO calls for reduction in both potable and industrial water usage throughout all United States Government Departments and Agencies.
Evoqua's WWIX technology involves a Continuous Precipitation System CPS-50 for HEX-Chrome Reduction and two AquaSaver Feed Systems for HEX-Chrome and Cyanide Removal. WWIX tanks for metal removal and polishing will allow for water recycle. The Evoqua team not only provided a pre-engineered solution for the capital portion of the project, but demonstrated their expertise in delivering WWIX tanks and handling harmful wastes to meet federal standards.
The final treatment stages of this project in Jacksonville will consist of an advanced oxidation process (AOP) to recycle and reuse this process water in the paint stripping area. Evoqua plans to expand this project to the nearby Jacksonville Naval Base as well as other Naval Air Stations and Naval Bases across the country.
Last week Evoqua Water Technologies announced it was granted a five-year contract to provide mobile equipment, which produces deionized boiler feed water for ships docking at Norfolk Naval Station in Norfolk, Va. Evoqua continues to deliver innovative, high-quality results and reliable performances for their industrial customers.
"Having a trustworthy and creditable relationship between our Evoqua team and NAS contacts was crucial to succeed on this project," said Rodney Aulick, Evoqua's President of Industrial Projects and Services. "With our expertise and dedication as a team we are able to provide long-term quality service to our very own U.S. Navy."
About Evoqua
Evoqua Water Technologies is the global leader in helping municipalities and industrial customers protect and improve the world's most fundamental natural resource: water. Evoqua has a more than 100-year heritage of innovation and industry firsts, market-leading expertise, and unmatched customer service, where it continues to transform water and wastewater. Its cost-effective and reliable treatment systems and services ensure uninterrupted quantity and quality of water, enable regulatory and environmental compliance, increase efficiency through water reuse, and prepare customers for next-generation demands. Evoqua's unparalleled portfolio of proven brands, advanced technologies, mobile and emergency water supply solutions and service helps cities across the world provide and discharge clean water, and enable leisure and commercial industry to maximize productivity and profitability. For more information, visit www.evoqua.com.