Boeing selects Evoqua for water treatment services
Evoqua will provide rocess water and wastewater treatment services at 19 Boeing facilities.
May 15th, 2017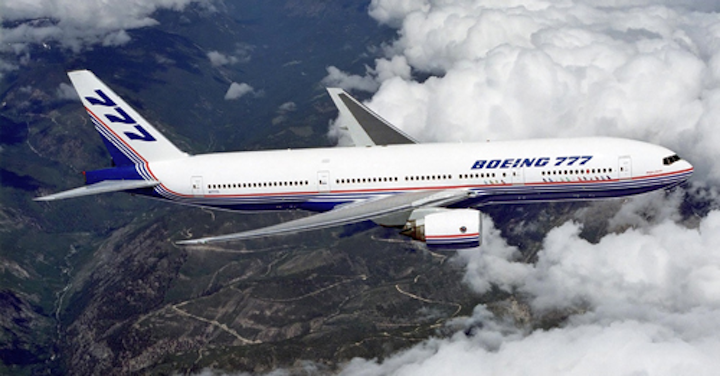 PITTSBURGH & CHICAGO, MAY 15, 2017 -- Evoqua Water Technologies announced today it has been selected to partner with Boeing, the world's largest aerospace company and America's biggest manufacturing exporter, for process water and wastewater treatment services at 19 Boeing facilities.
Evoqua will provide services including Service Deionization, Waste Water Ion Exchange and Reverse Osmosis Preventative Maintenance from their extensive field service network that can reach almost any US manufacturing location within two hours.
Evoqua's partnership will help Boeing take their industry-leading environmental practices to even higher levels as part of Boeing's ongoing commitment to sustainable manufacturing.
About Evoqua
Evoqua Water Technologies is the global leader in helping municipalities and industrial customers protect and improve the world's most fundamental natural resource: water. Evoqua has a more than 100-year heritage of innovation and industry firsts, market-leading expertise, and unmatched customer service, where it continues to transform water and wastewater. Its cost-effective and reliable treatment systems and services ensure uninterrupted quantity and quality of water, enable regulatory and environmental compliance, increase efficiency through water reuse, and prepare customers for next-generation demands. Evoqua's unparalleled portfolio of proven brands, advanced technologies, mobile and emergency water supply solutions and service helps cities across the world provide and discharge clean water, and enable leisure and commercial industry to maximize productivity and profitability. For more information, visit www.evoqua.com.