Fukushima plant's ALPS treatment system in trouble
ALPS system at Fukushima No. 1 plant failing to remove more than tritium from toxic cooling water.
Aug 28th, 2018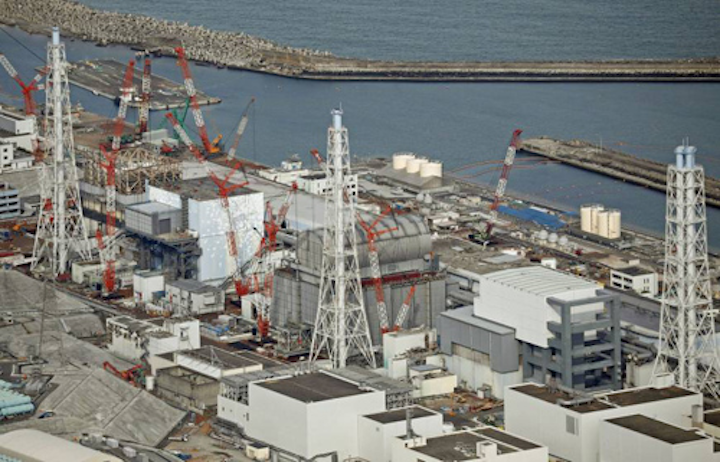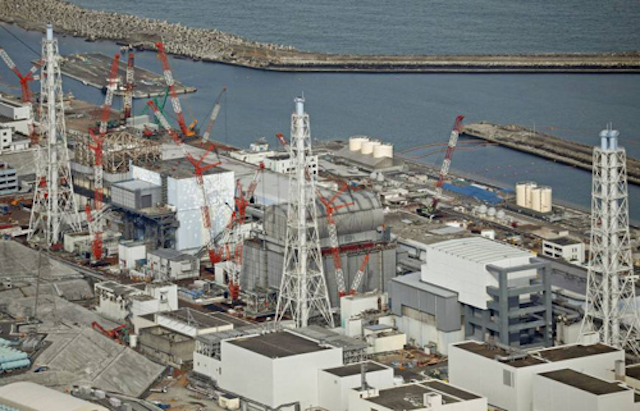 Fukushima No. 1 nuclear power plant.
KYODO, JAPAN, AUG 28, 2018 -- The tritium-tainted water piling up at the crippled Fukushima No. 1 nuclear power plant has been found to contain other radioactive substances, defying the defunct plant's special treatment system, Kyodo News reports.
The treated water is currently accumulating in hundreds of tanks on the premises, and both the government and Tokyo Electric Power Company Holdings Inc. are under pressure to dispose of the water. One option is to dump it into the sea, where the tritium-tainted water is expected to be diluted so it will likely lower the levels of the other radioactive materials before discharge.
The Fukushima No. 1 complex was damaged by the 2011 earthquake and tsunami. Reactors 1 to 3 suffered fuel meltdowns as their cooling systems were crippled. Water is injected perpetually to keep the fuel cold but it is extremely toxic. The water is filtered by the ALPS system but removing the tritium remains difficult.
As of August, around 920,000 tons of tritium-containing water were stored in some 680 tanks on-site. Tepco said it has not checked the concentration of radioactive materials in the water.