A Toast to Effluent Treatment
European beverage maker reduces chemical oxygen demand and suspended solids with a biologically-engineered treatment process.
Mar 1st, 2018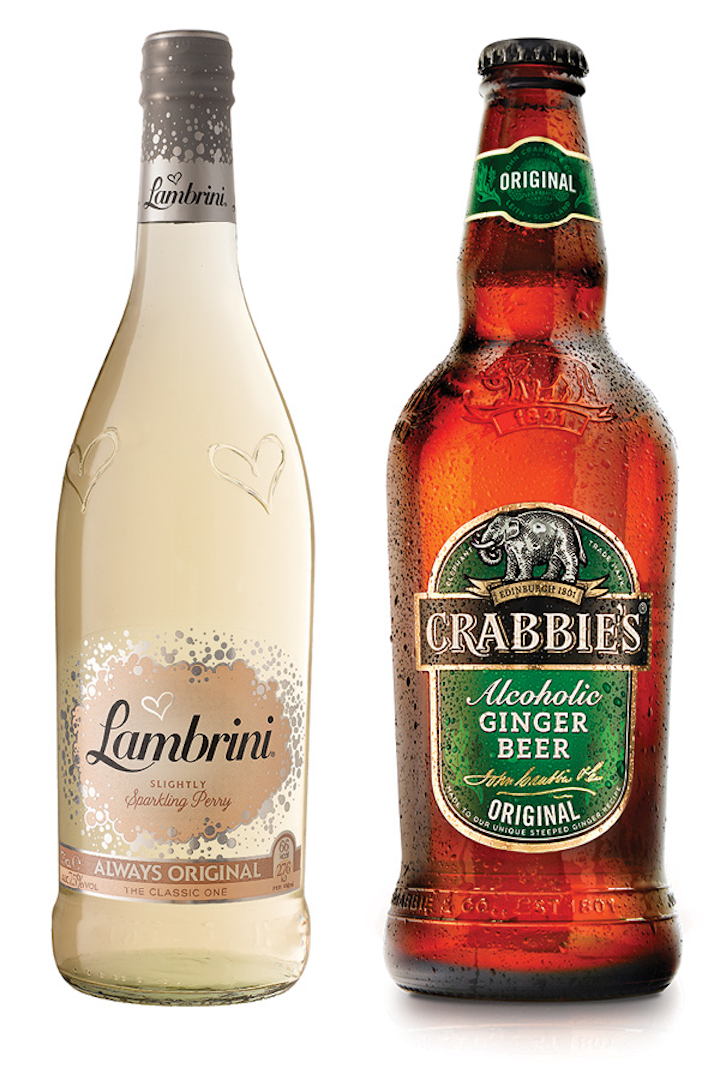 European beverage maker reduces chemical oxygen demand and suspended solids with biologically-engineered treatment process
By Steve Martin
The word 'toast' originated in ancient Rome when people would drop a piece of burnt bread into wine to make it more palatable. Fortunately, there aren't bits of toast floating in wine today, but wine producers do have to face suspended solids in their wastewater.
If you've ever had the pleasure of drinking Lambrini or Crabbie's Ginger Beer, you will have consumed one of the many products by Halewood International, a privately owned producer and importer of fine wines, spirits and specialty drinks. Located in Liverpool, the company is the United Kingdom's largest independent drinks manufacturer.
Halewood International has increased its production volumes in recent years to meet the growing customer demands for its product range. Inevitably, this has meant more water passing through its systems than ever before. This motivated the company to take a closer look at its wastewater parameters to see where it could realize potential cost savings.
More Effluent, More Money
Every month, a sample of Halewood International's wastewater is taken and assessed by United Utilities.
"The more contaminants in the wastewater, the larger the bill becomes," said Graham Quick, Halewood's production and systems analyst. The charge is calculated using the Modgen Formula, which takes a range of parameters into account. "We were facing growing charges in line with the higher volumes of effluent we needed to discharge as our production increased, and the suspended solids (SS) and chemical oxygen demand (COD) parameters in the effluent were significant contributing factors in these fee increases."
Initially, the company didn't have any onsite wastewater treatment, but it was open to suggestions on how to get costs down. In 2015, Halewood International called on the services of NCH Europe whose wastewater team visited the beverage maker's Liverpool headquarters to carefully assess the manufacturing processes and survey the water being used before making any recommendations on wastewater treatment.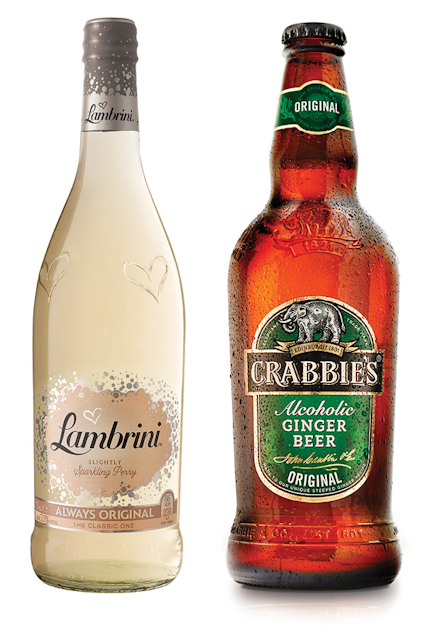 Halewood International, makers of Lambrini and Crabbie's Ginger Beer, is the United Kingdom's largest independent drinks manufacturer.
Phase One
Following the initial assessment, NCH Europe recommended that Halewood International install a 60,000-liter wastewater retention tank. Wastewater retention essentially buys more time for any treatment implemented at the facility to take effect before the wastewater is discharged.
A BioAmp 5000 CCU was also installed to biologically treat this retained trade effluent. This unit automatically dispenses the company's FreeFlow bacteria wastewater treatment product, which contains a collection of ten different strains of highly active bacteria. These bacteria are cultured in the BioAmp 5000 CCU before being dispensed into the wastewater at the optimum time.
The food-safe, NSF-approved bacteria then digest the organic waste and suspended solids in the wastewater. Since Halewood International's effluent contains lots of sugar and yeast, the bacteria are very happy to 'eat' the suspended solids in the trade effluent. These bacteria are able to digest fats, oils and greases, which Halewood International's wastewater also contains as a result of manufacturing cream-based products.
"The results from this first phase have been very promising," said Quick. "[It] has significantly reduced our COD and SS wastewater parameters, which has led to significant cost savings. Resultant trade effluent samples taken by United Utilities have shown an annual wastewater costs reduction of 55 percent compared with the baseline costs in 2014, which is fantastic."
Phase Two
The cost-reduction from the biological treatment system was a success in itself, but following a review, it became apparent that even more could be done. Low dissolved oxygen levels in the wastewater indicated that the bacteria weren't as active as they could be. To address this, during the second phase of NCH Europe's work with Halewood International, an Oxy-Digester was installed. This aerated the trade effluent to provide the bacteria with the oxygen they needed to thrive.
The Oxy-Digester is a unique aeration system designed to enhance the effects of the biological treatment system by circulating oxygen throughout the retention tank. The Halewood International site was used to trial this product ahead of its official product launch later that year.
"It is exciting to be one of the first in the beverage industry to take this approach to wastewater treatment," said Quick. "We were very happy with phase one of this project, so the potential to see further cost savings in the second phase came as a nice surprise.
"NCH Europe has been very helpful throughout this entire project. The team's continued review of the new systems has meant we didn't just settle for good results, we pushed for great ones."
The installation of the aeration system increased dissolved oxygen levels significantly, causing the bacteria to reduce the COD and SS parameters further. This meant annual wastewater costs in 2016 were reduced by 49 percent more when measured against baseline costs of 2015.
Overall, the project has reduced the initial wastewater costs of every cubic meter by up to 70 percent. Due to the sheer volume of trade effluent passing through Halewood International's system each day, this cost reduction equates to massive cost savings each year.
Halewood International continues to benefit from these savings month after month. The unique combination of engineering and microbiology has provided an environmentally friendly answer to its initial wastewater problem. IWW
About the Author: Steve Martin is projects director for the Wastewater and Biologicals Innovation Platform at global water, energy and maintenance solutions provider NCH Europe.
Circle No. 144 on Reader Service Card