When Time Is of the Essence
Providing Wastewater Treatment Following an Emergency
Oct 1st, 2016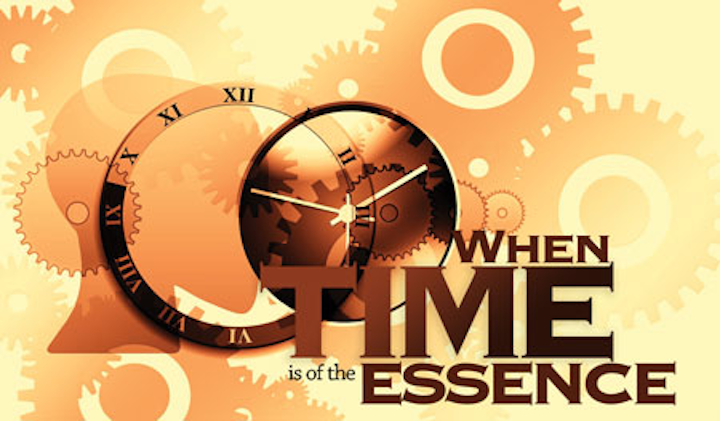 By Joseph Swiezbin
As the global water shortage tightens its grip on much of the world, industrial companies are increasingly looking to evaluate and implement alternative or sustainable water sources and technologies to more efficiently use and reuse the limited supply of fresh water. While many industrial companies typically vet and test wastewater treatment solutions systematically over several months or years before determining which system or technology to implement, there are inevitably situations when this evaluation is not an option.
Based on the immense use of water in a variety of industrial processes, from oil and gas operations to mining and power production, there are mounting regulations worldwide calling on industrial companies to implement sustainable methods for efficient water treatment. As the regulatory landscape in an industry can quickly change, companies may be forced to rapidly identify and implement solutions to avoid fines or possible shutdown. Even more dire are the circumstances when a natural disaster or malfunction occurs, spurring the need for an immediate emergency response.
As technology and design have vastly improved in the past decade, innovative solutions such as mobile membrane filtration systems have emerged as capable and viable options that can provide high-quality water in emergency situations. Mobile membrane systems have proven to be an effective solution for many of these crisis scenarios, as these automated, self-contained units can be rapidly deployed to site and are capable of producing water within hours of installation.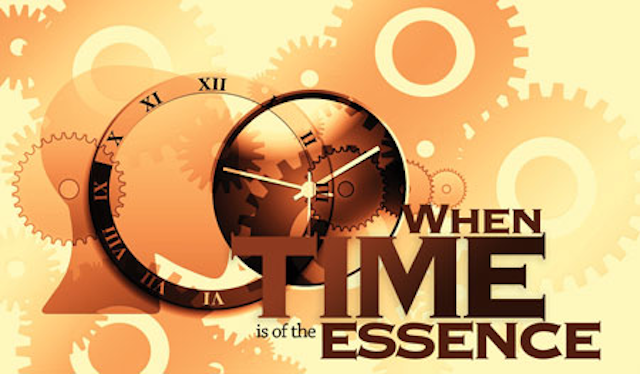 Post-Flood Emergency Wastewater Treatment
Following a 40 million gallon pit flood resulting from groundwater recharge at a remote Nevada mine, operations came to a halt as the mine sought an immediate, robust solution. As the mine is not accesible in the winter, the speed of restoring operations was even more critical to limit the loss of production. Further complicating matters, the groundwater, when introduced to the pit, became contaminated with high concentrations of manganese (Mn), heavy metals and sulfides. As such, extensive treatment was needed as the finished water goals required the water to be suitable for agricultural irrigation.
Following the flood, the mine operator immediately began evaluating multiple treatment alternatives. Ultimately, the operator opted for neutralization using caustic combined with a mobile membrane filtration system to treat the contaminated pit water. Caustic neutralization upstream of the mobile unit precipitated metals and allowed high solids removal by the membranes. A mobile membrane filtration system was selected for its speed of deployment along with its ability to offer the most effective, reliable treatment.
Within 30 days of the initial phone call to the mobile membrane provider, the mining customer was producing effluent. This truncated time period included water quality testing, system optimization and design, procurement, and system startup. In less than two months, the mobile membrane unit removed and treated all of the mine pit water allowing the barite mine operations to resume.
Throughout the duration of the project, the system operated continuously and allowed monitoring of water quality to ensure compliance with downstream water treatment requirements. True to its initial goal, the treated pit water met environmental discharge limits and was used for irrigation in the local farming community adjacent to the mine site.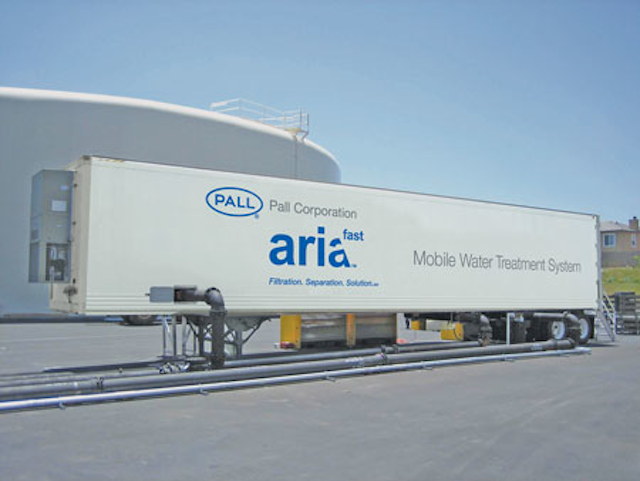 Mobile systems provide a short- or long-term filtration solution.
Avoiding Shutdown as Regulations Change
In addition to emergency applications, regulatory needs for rapid and compliant solutions are also driving mobile membrane unit deployment in industrial applications around the world.
As an example, a major European power plant was faced with meeting stringent water quality requirements resulting in the need to find a more reliable water source to feed an existing demineralization unit combined with treatment technology. Ultimately, the plant deployed two containerized filtration systems combined with a reverse osmosis unit for control of biological and organic constituents and the removal of particulate matter from the feed water.
The mobile membrane units were delivered in a short amount of time and quickly installed, with the containerized systems arriving in February and startup completed in April. Furthermore, the membrane solution was able to meet the water quality needs of the power plant with no interruption of plant productivity.
The speed of this deployment saved the power plant from a potentially costly shutdown and was able to exceed the requirements of the pre-existing demineralization water plant.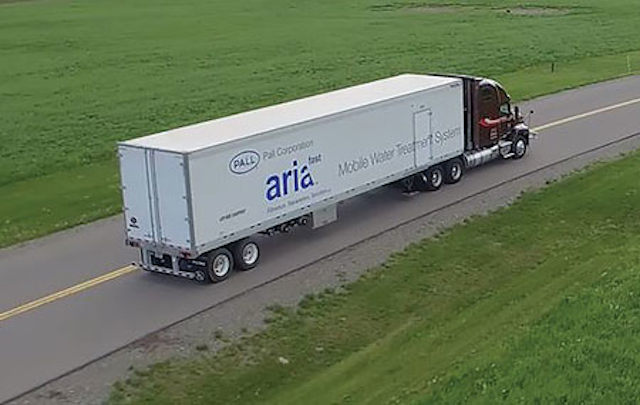 Fast deployment of mobile membrane system.
Preparing for the Unplanned
While it is impossible to know when a natural disaster may occur, there are several steps that facilities can take to ensure that they are able to act quickly, efficiently and intelligently when an unexpected event does strike. As a starting point, an industrial company should develop and practice emergency operation plans and procedures to respond to and recover from natural or man-made disasters.
From a water supply perspective, the following actions should be considered. Since there is a possibility that the primary source water will be unavailable or used for other purposes, alternate fresh water feeds and reuse options should be investigated. It is also essential that vulnerabilities in the existing water treatment process be identified and a risk mitigation strategy be formulated. As a final measure, it is important to examine available water treatment technologies that, if required, can be rapidly deployed, easily installed and meet the required quality standards.
With industrial companies demanding lower cost, faster and simpler water filtration solutions, the use of mobile membrane units is expected to increase, particularly as regulations are enacted while the global water crisis intensifies. These mobile, containerized systems provide a viable short- or long-term filtration solution, are low maintenance, and require few infrastructure adjustments. With a proven record of success, mobile membrane filtration units will continue to be rapidly deployed in emergency situations to restore the production of high-quality, reliable water for industrial facilities around the world.
About the Author: Joseph Swiezbin is director of technology for Pall Corporation's Process Systems group. He has more than 30 years in the filtration and separations field and has extensive experience in product development and membrane applications. He is currently responsible for research and development for membrane water systems. He directed the Pall Water Processing pilot program for 9 years and was involved in over 400 pilot trials on various municipal and industrial feed waters, including groundwater, surface water, desalination, and secondary/tertiary effluent.