Optimized Solutions for Industrial Wastewater Treatment
Industrial wastewater treatment goes beyond meeting requirements to deliver more value
Jun 1st, 2017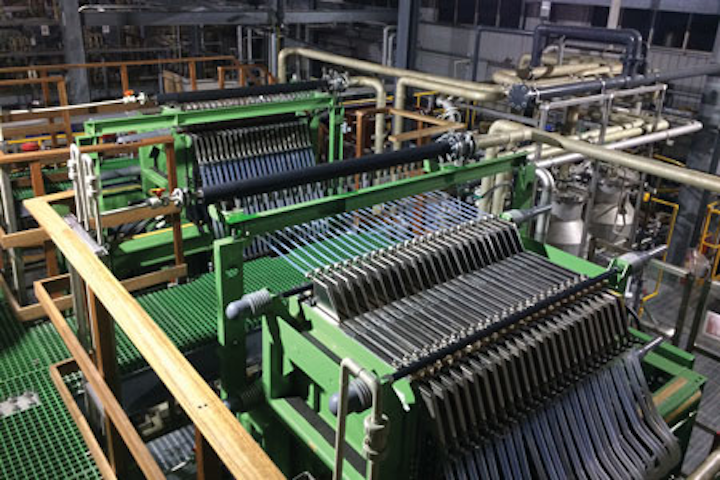 Industrial wastewater treatment goes beyond meeting requirements to deliver more value
By Jeff Gunderson
In today's competitive industrial manufacturing landscape, where companies face mounting cost pressures, tougher environmental regulations, and other operational risks, greater importance is being placed on wastewater technologies that, more than just compliance, offer opportunities for financial paybacks including other direct and indirect benefits. Recent project examples at industrial plants demonstrate the value of solutions that can deliver multipurpose results, where specialized treatment is being employed to tackle difficult wastewater challenges while at the same time enabling for water reuse, material recovery, lower power consumption, less risk, and reduced environmental impacts.
With beneficially-minded projects, more attention is also being paid to maximizing the advantages that those projects can provide. "For example, a wastewater treatment and recycling plan might emphasize different targeted qualities throughout a plant to better match the corresponding needs, enabling for more efficient treatment," said Joseph Cleary, a senior principal with Geosyntec Consultants specializing in industrial water and wastewater treatment solutions.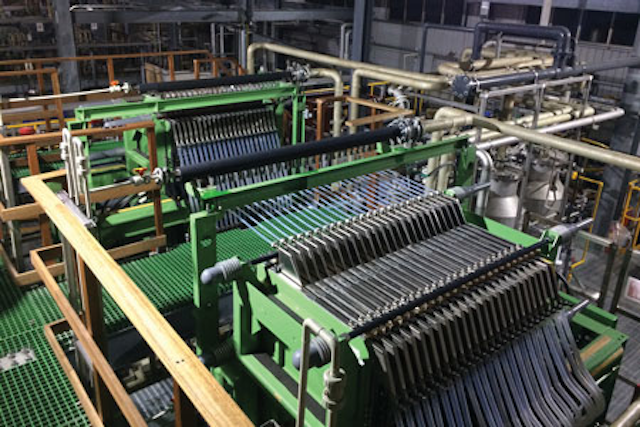 De Nora Permelec completed the first commercial installation of its CECHLO® three-compartment cell electrolyzers at an East Asian chemical manufacturing plant. The technology allows for more efficient wastewater treatment as well as recovery of the chemical tetramethylammonium, which is then resold as tetramethylammonium hydroxide, providing a new revenue stream.
"The cost-return of water reuse projects can also be enhanced by determining the most optimum percent to recycle, as the cost per gallon starts to increase sharply with different wastewaters above a certain ratio," said Cleary.
In line with this trend, Cleary said evaluations and cost estimating are beginning to focus on what's known as the true cost of water. "Evaluating the payback of a reuse project should not only cover the direct savings on city water, treatment, and disposal costs but also include other potential benefits related to lower energy consumption, reduced chemical usage, risk mitigation, and contributions to environmental responsibility," Cleary said. "These factors - both direct and indirect - all influence the return on investment."
Merging Resource Recovery and Energy Efficiency
Demonstrating how a tailored solution can meet specific needs while maximizing financial returns, global electrochemical solution provider De Nora Permelec recently completed the first commercial installation of its CECHLO® three-compartment cell electrolyzers at an East Asian chemical manufacturer, improving the efficiency of the facility's treatment process while also enabling for recovery of tetramethylammonium from wastewater, which is subsequently resold as tetramethylammonium hydroxide.
According to De Nora Permelec, the electrolyzer is derived from its well-established CECHLO®-MS technology for sodium hypochlorite generation and incorporates a third, middle chamber between the anionic and cationic separation membranes - a unique structure that cuts power consumption by 20 percent.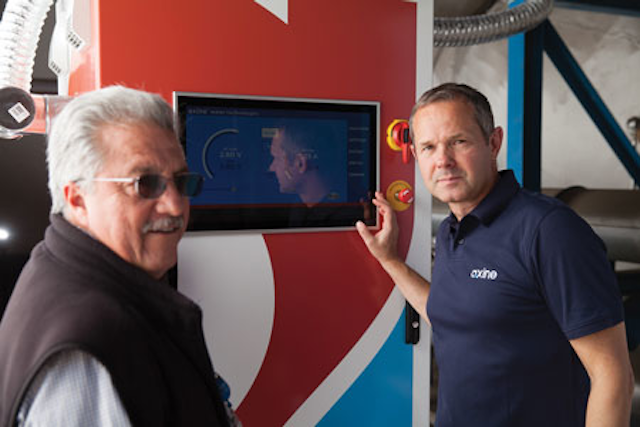 Goran Sparica, SVP of engineering with Axine Water Technologies, consults with a customer during field trials testing Axine's electrochemical wastewater system at a computer electronics manufacturing facility in California.
"It took our long-standing knowledge and expertise in water treatment and electrolysis to develop what would be the ideal arrangement of membranes, electrodes, and operating conditions that would allow for the electrolyzers to perform at such an optimum level," said Makoto Okura, representative managing director of De Nora Permelec. "The solution reduces the customer's costs for managing industrial wastewater and provides the benefit of industrial chemical recovery, creating an additional revenue stream."
With environmental legislation becoming stricter and industries facing pressure for cost savings, Okura said demand is increasing for industrial solutions that provide more cost-effective and sustainable industrial wastewater recovery. "Additionally, with greater industry performance expected in the years to come, we see increased demand for advanced technologies as certain industries aim for higher quality water or chemicals," he said.
Addressing Industrial Wastewater Challenges
Earlier this year, British Columbia-based Axine Water Technologies signed a multi-year wastewater services agreement with a multinational computer electronics manufacturer to install, monitor, and service a wastewater system at a California manufacturing facility that demonstrates how targeting specific wastewater 'pain points' can create a solution that works to maximize customer benefits.
Axine's technology will electrochemically treat problematic wastewater contaminated with high concentrations of solvents and other organics, eliminating the need to truck the waste to a remote location for incineration and enabling for reuse of treated water. In addition to reducing costs, the project will also provide further value by lowering risks, simplifying operations, improving environmental performance, and avoiding the need for a significant capital investment.
"In chemical, microelectronics, and pharmaceutical manufacturing, a lot of wastewater is trucked offsite for incineration or deep-well injection, or is solidified and shipped to landfills for disposal, resulting in substantial costs," said Jonathan Rhone, Axine CEO. "By oxidizing the high-strength pollutants in these wastewaters and converting them into benign gases like oxygen, hydrogen, and carbon dioxide, we remove the logistical challenge of off-site disposal, create reuse opportunities, and bring immediate savings."
Axine Water Technology's fully-automated, remote-operated field pilot unit.
Importantly, on-site treatment eliminates the risks and long-term environmental liabilities associated with the transport and disposal of hazardous wastewater. "Manufacturers are increasingly intent on addressing these concerns," Rhone said. "Even though the liability is transferred to the hauler or the disposal company, there is a possibility that the originator of the waste can still be accountable."
Under Axine's turnkey equipment leasing service agreement, manufacturers pay the company a fixed monthly fee and thus circumvent the need to commit significant capital to upgrade their wastewater treatment system. "We've found that customers are not excited about deploying capital for utilities like water and energy," Rhone said. "Most plants - especially those along the Gulf Coast - are looking to expand and would much rather put their capital into production."
Axine's solution is also being employed at manufacturing sites to target complex ammonia and toxic organic waste streams that feed into on-site biological plants as a strategy for reducing the burden that is often exerted on those treatment processes. "These wastewaters can generate some real challenges in terms of overwhelming the bacteria and creating production bottlenecks," Rhone said. "Many facilities are also running their biological treatment systems at well above their design capacity, so we are working with customers to pretreat their high concentration streams and knock down the chemical oxygen demand, which helps free up capacity. This can be a huge benefit since, in many cases, it can help plants avoid an expensive expansion."
---
About the Author: Jeff Gunderson is a correspondent for Industrial WaterWorld. He is a professional writer with over 10 years of experience, specializing in areas connected to water, environment and building, including wastewater, stormwater, infrastructure, natural resources, and sustainable design. He holds a master's degree in environmental science and engineering from the Colorado School of Mines and a bachelor's degree in general science from the University of Oregon.