Soda companies release water sustainability reports, progress
The Coca-Cola company and PepsiCo, today announced that they have reached their goals for water sustainability in operations.
Aug 29th, 2016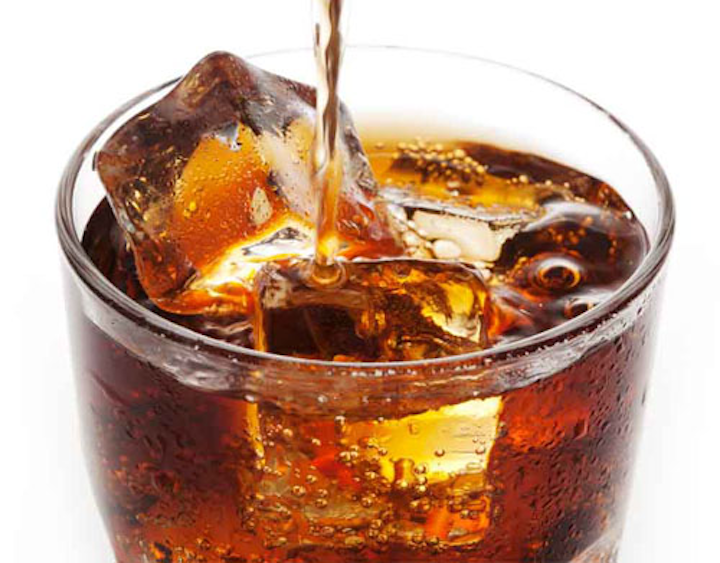 ATLANTA, GA, & PURCHASE, NY, AUGUST 29, 2016 -- Two of the largest soda manufacturers, the Coca-Cola company and PepsiCo, today announced that they have reached their goals for water sustainability.
The Coca-Cola Company and its global bottling partners (the Coca-Cola system) today announced they have met their goal to replenish, or in other words balance, the equivalent amount of water used in their global sales volume back to nature and communities. The Coca-Cola system also announced progress against its water efficiency goal. The company and its bottling partners improved water use efficiency by 2.5 percent from 2014 to 2015, adding to a cumulative 27 percent improvement since 2004.
Likewise, PepsiCo announced continued progress against the company's strategy to help protect and conserve global water supplies and provide people access to clean, safe water to communities around the world. In 2015, PepsiCo reduced its operational water use per unit of production by 26 percent versus a 2006 baseline. This exceeded the company's previously stated goal to reduce operational water use by 20 percent by the end of 2015. PepsiCo's water conservation efforts saved the company more than $80 million between 2011-2015. This is part of PepsiCo's broader environmental sustainability agenda, which has delivered more than $600 million in cost savings over the past five years through the continued progress of the company's water, energy, packaging and waste-reduction initiatives.
The Coca-Cola system has achieved its water replenishment goals through 248 community water partnership projects in 71 countries focused on safe water access, watershed protection and water for productive use. In many cases, projects also provide access to sanitation and education, help improve local livelihoods, assist communities with adapting to climate change, improve water quality, enhance biodiversity, engage on policy and build awareness on water issues. The program aspects mentioned in the preceding sentence do not contribute to Coca-Cola's replenish volume.
Some replenish projects directly return water to the source we use while others are outside the watershed our plant uses but are important to help meet needs of local governments, communities and partners where there is a pressing need. Coca-Cola and its partners seek projects that have a direct benefit, can be scaled up to have greater impact by reaching more people and parts of an ecosystem, are easy to learn from and replicate in other places where the challenges are similar, and can be built to be sustainable by the community over time, continuing to replenish water. These efforts, as well as new projects, frequently address local source water vulnerabilities and balance additional sales volume as Coca-Cola's business continues to grow.
Coca-Cola's replenishment strategy supports the company's overall water goal to safely return to communities and nature an amount of water equal to what is used in its beverages and their production. On the production side, the Coca-Cola system returned approximately 145.8 billion liters of water used in its manufacturing processes back to local watersheds near our bottling plants through treated wastewater in 2015.
PepsiCo also continues to expand its efforts to provide access to safe water in water-stressed communities around the world. Through the PepsiCo Foundation, the company has partnered with leading non-profit organizations to now reach 9 million people with safe water access since 2006, far exceeding its original goal of 6 million by the end of 2015.
PepsiCo has a comprehensive and ambitious global water stewardship strategy. The company's progress to date includes:
-- Reducing absolute water usage in its operations by approximately 3.2 billion liters in 2015, while still growing its beverage and snacks manufacturing volume. In Jordan, PepsiCo's business has cut water usage by more than 40 percent per unit of production since 2006.
-- Launching the Sustainable Farming Initiative in 2013 to help growers operate more efficiently and meet PepsiCo's social, economic and environmental standards—including the development of effective water management plans to preserve local water quality. Today, the Sustainable Farming Initiative has expanded to growers across 15 countries, with active programs representing over 28,000 growers in its supply chain.
-- Developing and deploying a direct seeding machine for rice farmers in India, enabling participating growers to save more than 10 billion liters of water since 2013.
The PepsiCo Foundation has made access to safe water one of its cornerstone grant-making priorities. Examples of PepsiCo and the PepsiCo Foundation's water-related partnerships include:
-- Partnering with the Inter-American Development Bank (IDB) since 2008 to reach underserved communities across Latin American and the Caribbean with water solutions. In 2016, PepsiCo and the PepsiCo Foundation announced a five-year renewal of the partnership, which will start off with "From Source to Home," a program focused on water and sanitation that will use a U.S. $5 million dollar grant from the PepsiCo Foundation to work to improve the lives of approximately 850,000 people by 2025.
-- Supporting the Safe Water Network (SWN) in establishing iJal small water enterprises in India that currently provide self-sustaining safe water access stations to over 600,000 people. Next month, SWN will launch its 150th iJal station, reaching the half-way point of its goal to establish 300 iJal stations across India.
-- Contributing to Recycle for Nature, a five-year partnership between PepsiCo and The Nature Conservancy that aims to protect U.S. drinking water sources by recycling beverage bottles and cans. The program recently added the American River Headwaters to the initiative. By contributing to the American River project, which will take place over a three-year period, Recycle for Nature can work to reduce the risk of catastrophic wildfires on more than 10,000 acres of forest, safeguard water quality and advance research on the link between healthier watershed conditions and water supply.
PepsiCo's global water efforts are part of the company's broader commitment to Performance with Purpose, a fundamental belief that business success is inextricably linked to the sustainability of the world around us. For nearly 10 years, PepsiCo has committed to growing its business in ways that meet the changing expectations of consumers and help solve complex challenges facing society. By offering healthier products, using fewer natural resources and investing in communities, PepsiCo if focused on creating conditions that enable both business and society to thrive.
About The Coca-Cola Company
The Coca-Cola Company (NYSE: KO) is the world's largest beverage company, refreshing consumers with more than 500 sparkling and still brands and more than 3,800 beverage choices. Led by Coca-Cola, one of the world's most valuable and recognizable brands, our company's portfolio features 20 billion-dollar brands, 18 of which are available in reduced-, low- or no-calorie options. Our billion-dollar brands include Diet Coke, Coca-Cola Zero, Fanta, Sprite, Dasani, vitaminwater, Powerade, Minute Maid, Simply, Del Valle, Georgia and Gold Peak. Through the world's largest beverage distribution system, we are the No. 1 provider of both sparkling and still beverages. More than 1.9 billion servings of our beverages are enjoyed by consumers in more than 200 countries each day. With an enduring commitment to building sustainable communities, our company is focused on initiatives that reduce our environmental footprint, create a safe, inclusive work environment for our associates, and enhance the economic development of the communities where we operate. Together with our bottling partners, we rank among the world's top 10 private employers with more than 700,000 system associates. For more information, visit Coca-Cola Journey at www.coca-colacompany.com.
About PepsiCo
PepsiCo products are enjoyed by consumers one billion times a day in more than 200 countries and territories around the world. PepsiCo generated more than $63 billion in net revenue in 2015, driven by a complementary food and beverage portfolio that includes Frito-Lay, Gatorade, Pepsi-Cola, Quaker and Tropicana. PepsiCo's product portfolio includes a wide range of enjoyable foods and beverages, including 22 brands that generate more than $1 billion each in estimated annual retail sales.
At the heart of PepsiCo is Performance with Purpose – our goal to deliver top-tier financial performance while creating sustainable growth and shareholder value. In practice, Performance with Purpose means providing a wide range of foods and beverages from treats to healthy eats; finding innovative ways to minimize our impact on the environment and reduce our operating costs; providing a safe and inclusive workplace for our employees globally; and respecting, supporting and investing in the local communities where we operate. For more information, visit www.pepsico.com.