Halydean Dairy Corp. to begin trials on dairy wastewater treatment
The company is beginning trials with a U.S.-based environmental company that specializes in water treatment.
Oct 26th, 2016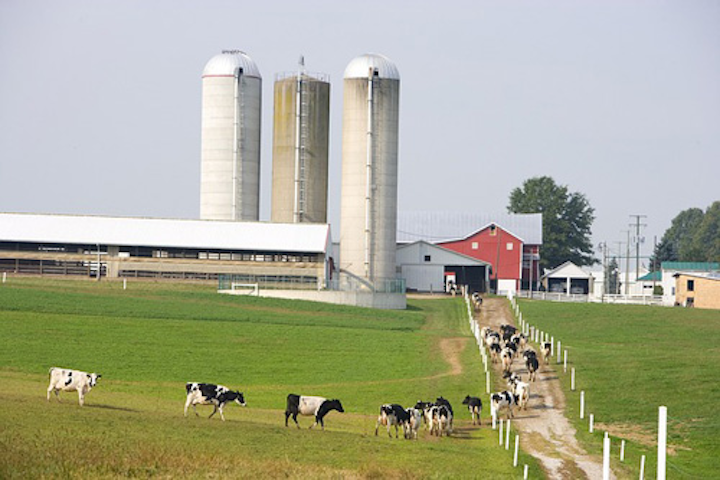 CHICAGO, IL, OCTOBER 26, 2016 -- Halydean Corporation, a privately held dairy and beef farm investment group, is leading the agricultural and farm industry in wastewater treatment efforts, which may be big business. Halydean announced it is beginning trials with a U.S.-based environmental company that specializes in water treatment. If trials are as successful as expected, Halydean will be marketing the products to the agriculture industry in the US and internationally.
This technology makes environmental improvements for farms, improving quality for animals and workers. This corporate statesmanship also reduces the costs of manure handling while increasing capacity of a farm's fertilizer storage.
This environmental company has developed new, natural technology with biological and mineral additives that degrade animal waste onsite. They have completed trials in conjunction with a respected American university where their technology proved successful, degrading manure and increasing clean water that can be utilized to water fields. Their technology converts animal waste to clean water while retaining the nutrient value found in the waste, making it available for irrigation and fertilization. Their technology also makes it possible to optimize bio-availability of nutrient levels, at exactly the right moments, helping farms meet EPA standards for land application.
This environmental company has a 20-year record in all segments of the water industry, having developed important natural technologies to clean recreational water, as well as wastewater, and is currently completing development of a natural potable water product that will reduce the demand for synthetic chemicals in treatment of drinking water. This new potable water product will add to their numerous scientific compositions already in use in water treatment.
About Halydean
Halydean Corporation is an industrial/agricultural holding company that specializes in dairy and beef production. The company's focus is to consolidate the dairy industry through vertical and horizontal integration, acquiring farms and related businesses with a mixture of stock and cash, with an emphasis on expanding dairy and beef production for capital appreciation for shareholders and reinvestment in company growth. The company has more than 100 years of industry leadership experience. Through holding safe assets like land and cattle, the company could profit as the fragmented dairy industry consolidates for cost-to-scale improvements through vertical integration in efficiency and focus on solid business fundamentals. The company filed its Form D with the SEC under 506(c) and is completing audits for its S-1 registration and NASDAQ listing. More information can be found at www.halydean.com.
RELATED ARTICLES
Minimizing Water Pollution Through Nutrient Recycling
The Value of On-site Wastewater Treatment