OriginClear enters agreement with Florida Atlantic University for research
Partnership to support commercialization of landfill "black water" treatment in North America.
Mar 28th, 2017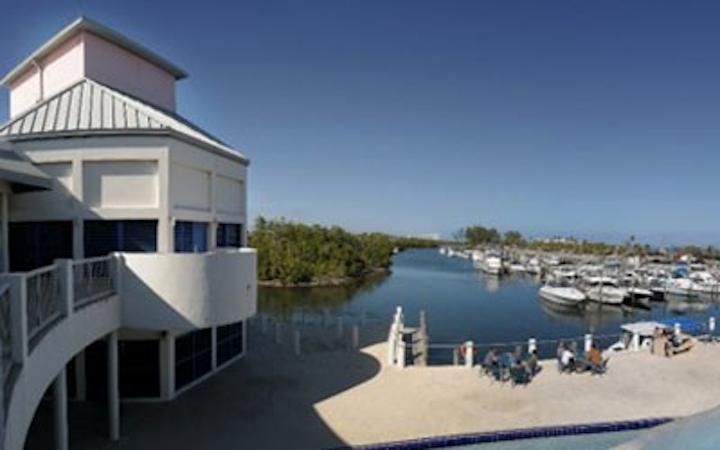 The Dania Beach facility is home to ocean engineering research and technology development in the areas of acoustics, marine vehicles, hydrodynamics and physical oceanography, marine materials and nanocomposites. Dania Beach builds on five decades of excellence at FAU as home to one of the nation's first ocean engineering programs. Photo: FAU.
LOS ANGELES, MARCH 28, 2017 -- OriginClear Inc. (OTCQB: OCLN), a leading provider of water treatment solutions, today announced that the Company has entered into a Master Research Agreement (the Agreement) with Florida Atlantic University (FAU) in Boca Raton, Fla. The Agreement establishes a cooperative framework for further scientific research and validation projects pertaining to OriginClear's technology, Electro Water Separation with Advanced Oxidation (EWS:AOx), when applied to landfill leachate treatment.
"OriginClear's electrochemical oxidation process shows great promise in reducing effluent concentrations of chemical oxygen demand (COD) and ammonia in leachate with very short reaction times," said Dr. Dan Meeroff, Associate Chair and Professor at FAU's Department of Civil, Environmental and Geomatics Engineering. "New advances in anode technology make this process even more exciting and less expensive, as it has the potential to achieve excellent removal of a range of organic and inorganic constituents."
"Known as 'black water,' landfill leachate is a major challenge worldwide," said Jean-Louis Kindler, President of OriginClear's Technology Division. "We are making commercial progress in China and Malaysia, and with this partnership, we look forward to bringing our high-speed leachate process to North America."
When rain or ground water flows through municipal and industrial waste landfill, leachate drains from the landfill as "black water." This leachate is a highly contaminated and complex industrial effluent. Untreated leachate can contaminate nearby soil, groundwater and surface water and lead to a health risk for local communities. China as well as other countries are implementing increasingly drastic discharge regulations for this effluent. Additionally, there is a growing awareness in the United States of the potential risks linked to leachate contamination.
As part of this newly established relationship with FAU, OriginClear has started the first laboratory tests on leachate originating from theEastern United States, and will correlate these with results obtained so far from tests in East Asia.
About OriginClear Inc.
OriginClear is a leading provider of water treatment solutions and the developer of a breakthrough water cleanup technology serving the rapidly growing $500 billion world market. Through its wholly owned subsidiaries, OriginClear provides systems and services to treat water in a wide range of industries, such as municipal, pharmaceutical, semiconductors, industrial, and oil & gas. To rapidly grow this segment of the business, we strategically acquire profitable and well-managed water treatment companies, which allow us to expand our global market presence and technical expertise. To enable a new era of clean and socially responsible water treatment solutions, we invented Electro Water Separation™, a breakthrough high-speed water cleanup technology using multi-stage electrolysis, that we license worldwide to water treatment equipment manufacturers. Water is our most valuable resource, and the mission of the "Family of OriginClear Companies" is to improve the quality of water and help return it to its original and clear condition. To learn more about OriginClear®, please visit our website at www.originclear.com.