Spartan Environmental Technologies supplies an ozone water treatment system for cyanide removal from industrial wastewater
The technology was demonstrated using a SPARTOX pilot system which demonstrated the efficacy of the technology and provided engineering data to design the commercial system.
Jan 26th, 2017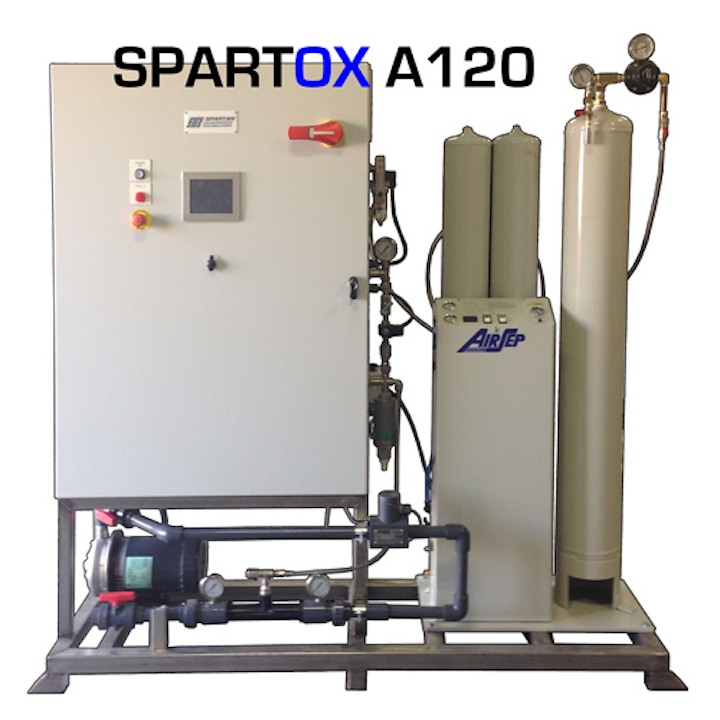 BEACHWOOD, OHIO, JANUARY 26, 2017 -- Spartan Environmental Technologies has supplied a Canadian metals company with an advanced ozone water treatment system to remove cyanide from their wastewater effluent. The treatment of the cyanide allows for the safe discharge of the wastewater to the city sewer system.
Government regulations in both the US and Canada restrict the amount of cyanide that be discharged into the environment or to publically owned treatment works. The client had a waste stream with a cyanide concentration of approximately 800 ppm which had to be reduced to below 1 ppm for discharge.
Spartan provided a pilot system that allowed the client to demonstrate the efficacy of ozone treatment and develop engineering data to size a commercial scale system. The test program confirmed that ozone could meet the treatment objective. Spartan has supplied advanced ozone equipment to the US Military and Fortune 100 industrial clients.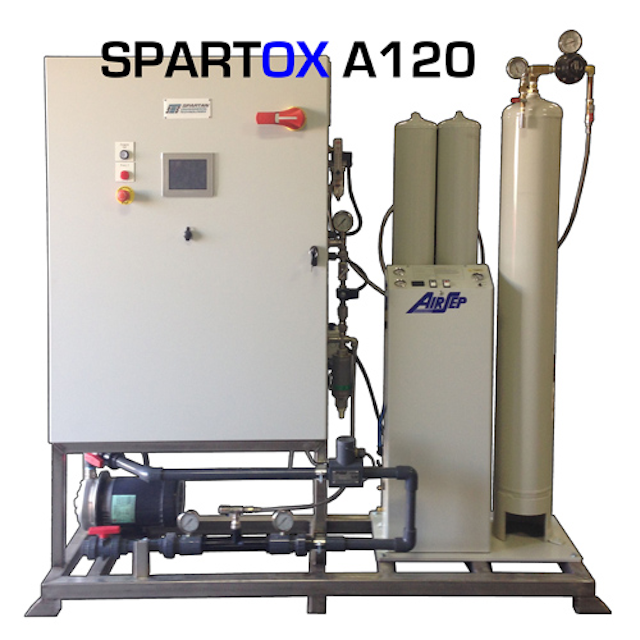 The client purchased Spartan's integrated SPARTOX A120 ozone water treatment system. The SPARTOX system is a self-contained ozone treatment process that makes ozone from compressed air and mixes it with water. Installation is simple with one electrical connection, two liquid connections (in and out) and a compressed air feed. The computer controlled system provides for automated operation and was configured to meet CSA listing requirements. UL listed versions of the SPARTOX product line are also available.
Spartan Environmental Technologies' Managing Director Anthony Sacco commented: "Spartan was able to provide a turnkey solution for the client from pilot testing to delivery of a full scale commercial system. This approach provides a total lower cost and faster development times since the test results from the Spartan pilot system can be can be directly used to design the final system."
About Spartan Environmental Technologies
Since 2004 Spartan has been a custom integrator of ozone and other advanced oxidation systems to solve water treatment problems for industrial clients in North America. Systems can be supplied as turnkey skids or containerized packages capable of treating flow rates of up to 1,000 gpm. Systems come with computer control, all necessary instruments, a single electrical connection and simple water in/water out configurations.