Wastewater equipment manufacturer Tecvalco USA Inc. expands
With purchase of Florida building, company plans to expand manufacturing.
Jun 6th, 2017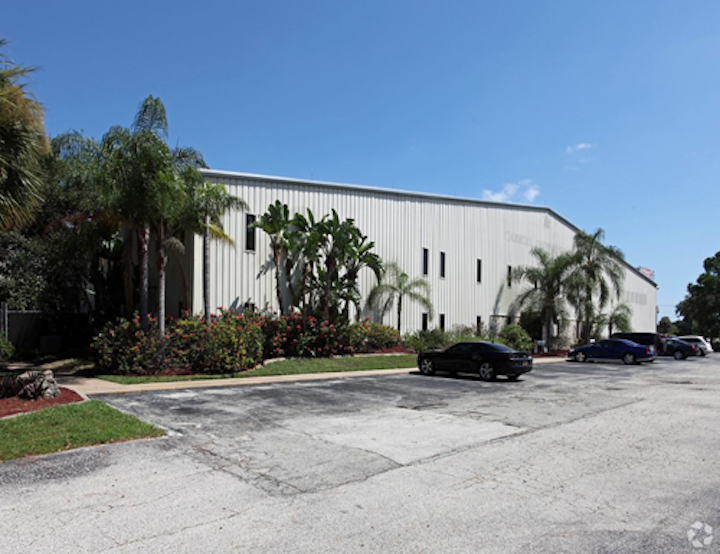 Tecvalco USA Inc. has purchased this facility in Rockledge, Florida, where they plan on expanding their manufacturing capabilities.
ROCKLEDGE, FL, JUNE 5, 2017 -- Rockledge, Fla., has a new corporate citizen, manufacturer and distributor: Tecvalco USA Inc. The company is responsible for manufacturing and distributing several significant product lines, including the CWT Indirect Heater and the MemFree Wastewater Treatment System.
As of June 1,2017, the company has acquired a 70,000-square foot manufacturing facility in Rockledge, Florida. This will be the sister plant to Tecvalco's North Battleford, Saskatchewan facility. This purchase will allow the company to grow their North American presence while being able to better serve their existing customers throughout Canada and the United States.
"With the addition of the Rockledge facility to our existing manufacturing network in Canada, we have taken the first step in our global growth strategy," said Tecvalco President Mike Menger. "Further, this will help us decrease lead times for our current customer base while at the same time giving us the opportunity to continue to expand throughout the Americas."
Mr. Menger also noted that the current political climate played a part in the final site selection. "Additionally, the uncertainty of the scope, or direction, of NAFTA has encouraged us to place our third manufacturing location in the United States," he said.
Work on altering the facility will commence immediately, with product manufacturing projected to begin in the fourth quarter of 2017.
Tecvalco chose Rockledge and Brevard County due to its highly skilled workforce, access to suppliers and extensive transportation hub including access to major air, sea, highway, and rail corridors. Tecvalco plans on hiring 20 to 25 employees in time for production this fall. Job fairs will be conducted throughout the summer.