Encore Green and University of Wyoming partner on produced water management project
Partnership facilitates expansion of beneficial-use water from industrial by-product water.
Nov 27th, 2018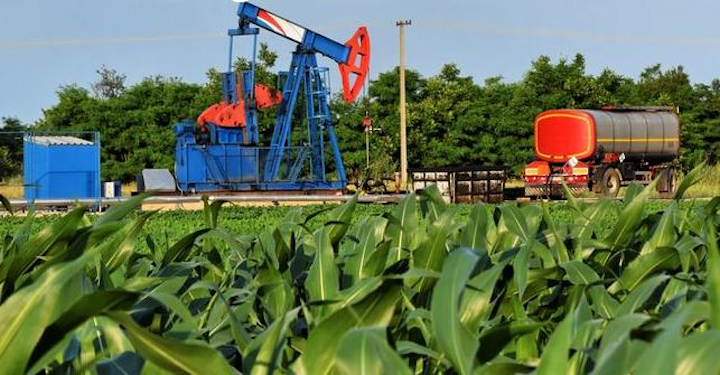 CHEYENNE, WY, NOV 27, 2018 -- Darlene Nash, Owner of Encore Green, LLC and Dr. Jonathan Brant, Director & Research Lead, Civil and Architectural Engineering at the Center of Excellence in Produced Water Management (CEPWM) at the University of Wyoming jointly announced their partnership to strategically create and manage beneficial- use water throughout the oil-producing states in the West.
"The Center does great work and we are thrilled to join with them, as we are transforming industrial by- product water into beneficial-use water for conservation and agriculture," says Darlene Nash.
"We are excited to partner with Encore Green as they are at the forefront of reimagining how we, as a society, can use and reuse our water resources, particularly in water-scarce areas like Wyoming and the Rocky Mountain West," says Jonathan Brant.
Encore Green's patent-pending Conservation By-DesignTM methodology is built upon the need to scientifically test the makeup of both the surrounding soil and the by-product water across multiple data points. Once tested, the water cleaning plan is devised and the cleaning begins. Once cleaned, the water is re-tested for effectiveness, and then applied to the land.
"This methodology is very data intensive and so we are glad to have an academic partner working with us," says Marvin Nash, general manager of Encore Green.
"The CEPWM values Encore Green because their expertise and relationships bridge our researchers with the end-users, regulators, and others who are critical to realizing the promise of by-product water reuse," continued Jonathan Brant.
The University of Wyoming's Center of Excellence in Produced Water Management is a team of scientists, engineers, innovators, and educators who have joined together to create synergies across multiple areas of produced water management. The Center accomplishes this through testing, analyses, and assessments.
Encore Green is an agricultural company whose mission is to transform industrial by-product water into beneficial-use water for agriculture and conservation. With its sister organization Beneficial-Use Water Alliance (BUWA), they accomplish this by bringing all stakeholders together to benefit the land.
You can contact Encore Green by visiting EncoreGreenLLC.com or BeneficialUseWaterAlliance.com. You can contract the Center by visiting CEPWM.com.