Energy Recovery signs partnership with Düchting Pumpen, bolsters new financial offering in desalination
The agreement will launch a collaborative partnership between the two companies.
Jan 18th, 2017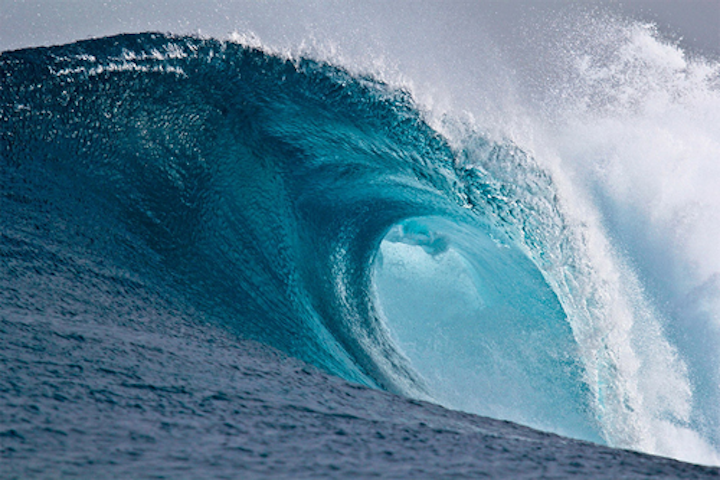 SAN LEANDRO, CA, JANUARY 18, 2017 -- Energy Recovery Inc., the leader in pressure energy technology for industrial fluid flows, today announced the signing of a master agreement with Düchting Pumpen, a German-based pump manufacturer. The agreement will launch a collaborative partnership between the two companies, and will package Energy Recovery's latest Pressure Exchanger technology with Düchting Pumpen's pumping solutions to provide an all-encompassing energy recovery solution for customers in desalination.
The partnership's packaged solution will be provided through an Energy Services Agreement ("ESA"), specifically the Prime Performance ESA, which includes the launch of the next generation of Pressure Exchanger, the PX Prime. The PX Prime offers the highest energy efficiency in the industry with added performance upgrades, including less fluid mixing.
Energy Recovery's President and CEO Joel Gay said, "Innovation is central to our Company's DNA. Energy Recovery's newly formed partnership with Düchting Pumpen is yet another conduit for value-creating innovation to the market and will further our position as the dominant player in the global desalination industry. Just as we redefined the technology standard nearly 20 years ago with the introduction of our flagship Pressure Exchanger, the Prime Performance Energy Services Agreement could very well emerge as the procurement standard of the future. The multi-faceted synergies realized through our partnership with Düchting Pumpen, namely a complete, flawless delivery system of the industry's best technology, service and support will lend significantly to this potential industry shift. By utilizing the Prime Performance ESA as a vehicle for delivery, we have eliminated a significant barrier to entry for those customers who seek plant optimization but are unable to secure financing. We have often discussed the cyclicality and relative lack of size of our total addressable market within desalination. The Prime Performance ESA and newly formed partnership with Düchting Pumpen could increase the attractiveness of the desalination market by availing the Company of significant retrofit opportunities and the potential of recurring and more predictable revenue streams. In short, the partnership between Energy Recovery and Düchting Pumpen to deliver the Prime Performance ESA is a natural evolution in the way we approach the desalination business."
The Prime Performance Energy Services Agreement will work by packaging the desalination industry's best energy recovery technology, namely the PX Prime, with installation, service and maintenance for the energy recovery solution. With this new, state-of-the-art solution, customers will enjoy savings in the form of maintenance costs (for both old and new equipment) and energy savings. The agreement will allow customers to use this technology without requiring any substantial upfront costs. Instead, customers will pay for the technology over time through a percentage of the total savings that the solution generates.
Düchting Pumpen will provide their pumps, which when paired with PX technology, will allow seamless integration into existing installations. With roots back to 1938 across three generations, Düchting Pumpen has decades of expertise in advanced centrifugal pumps for reverse osmosis desalination, and is already a leading provider of pumping equipment for the global water industry.
Dr. Carsten Düchting, CEO of Düchting Pumpen, said, "We look forward to continuing our partnership with Energy Recovery to deliver a unique solution that includes both industry-leading energy recovery and pumping equipment. We are excited at the prospect of accessing a new segment of the desalination market with this new solution."
About Energy Recovery
Energy Recovery (NASDAQ:ERII) recycles and converts wasted pressure energy into a usable asset and preserves pumps that are subject to hostile processing environments. With award-winning technology, Energy Recovery simplifies complex industrial systems while improving productivity, profitability, and efficiency within the oil & gas, chemical processing, and water industries. Energy Recovery products save clients more than $1.7 billion (USD) annually. Headquartered in the Bay Area, Energy Recovery has offices in Houston, Ireland, Shanghai, and Dubai. Learn more at www.energyrecovery.com.
About Düchting Pumpen
Düchting Pumpen is a third-generation, privately owned company with headquarters in the Ruhr area of Germany. Düchting Pumpen was founded in 1938 and has extensive experience in the field of advanced centrifugal pumps across a spectrum of industries to include desalination reverse osmosis, gas desulphurization industry, mining, and chemical pigment. The company's motto of "Customized Solutions – No exception but our standard" forms the basis for their sophisticated range of products and capabilities in the design, manufacture, testing, and commissioning of single and multi-stage centrifugal pumps.