Products & Services: Sludge Handling
Collection of Sludge Handling products and services.
Jun 1st, 2013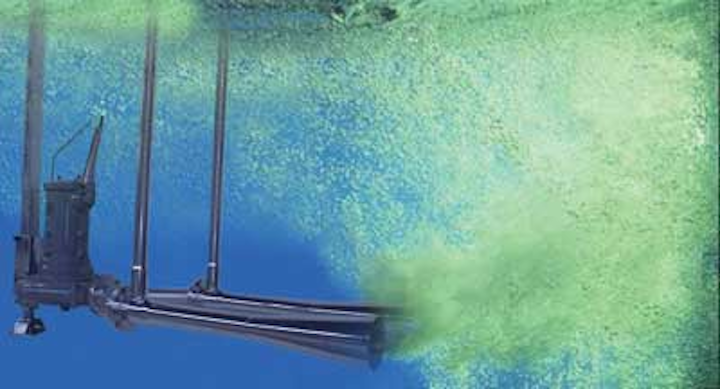 Aeration system
Compared to standard aeration technologies, Landia's AirJet system can aerate thicker sludge than some other systems. It offers simplified upkeep and does not require the tank to be drained for diffuser maintenance. The system is available in motor sizes from 3 kW to 18.5 kW, and it can be dry-installed outside the tank or floating under pontoons in a lagoon. Ideal for applications where liquid levels vary, the non-clogging AirJets are self-aspirating, so they don't require a compressed air supply. Designed with vigorous mixing capabilities, oxygen transfer is improved, and sedimentation is prevented.
Landia Inc.
www.landiainc.com
---
Solids reduction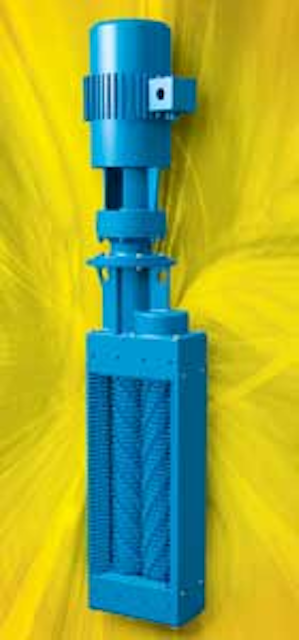 The Moyno® Annihilator™ is a twin shaft solids reduction grinder designed for use in sewage lift stations, head works and sludge processing systems. When properly specified, the grinder can help prolong the service life of downstream equipment such as pumps, sensors, monitors, and valves. The grinder's counter-rotating, hexagonal shaft design coupled with its 5-tooth, hardened steel cutters provide the maximum shredding strength necessary to process from 300 to 4,250 gpm of influent. The grinder is fitted with patented, toothed-cutting spacers that increase the unit's efficiency, further decrease particle size and reduce the risk of failure from ragging. The mechanical seal is mounted on a separate stainless steel sleeve for simplified replacement.
Moyno Inc.
www.moyno.com
---
Centrifugal pumps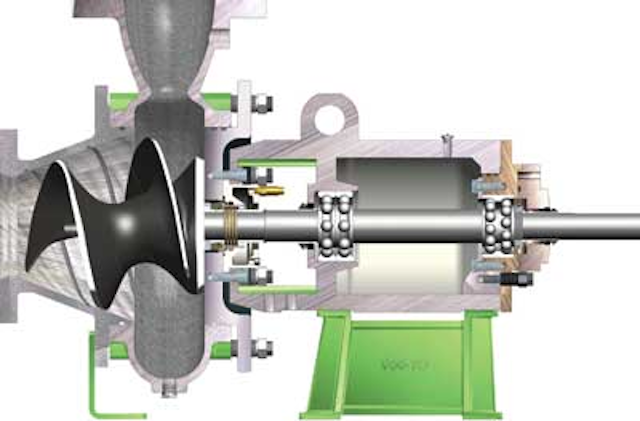 Vaughan Co. has introduced the Triton™ screw centrifugal pump, combining the benefits of high efficiency in a non-clog design. The pump's open channel impeller is ideal for handling thick sludges, large or stringy solids, shear sensitive fluids, and delicate or highly abrasive materials. Unique features include steep performance curves, non-overloading power characteristics, heavy-duty power frames, and the flushless mechanical seal design to eliminate water flush requirements. Water-flushed mechanical seals or packing are also available.
Vaughan Co.
www.chopperpumps.com
---
Screw press
The ACAT screw press is now available in the U.S., Canada and Mexico exclusively through Kusters Water, a division of Kusters Zima. The ACAT screw press is an efficient and reliable way of dewatering sludge. The slow rotational speed, low maintenance, low noise level, and low energy consumption are significant advantages over other technologies.
Kusters Water Corp.
www.kusterswater.com
---
Lime, sludge mixer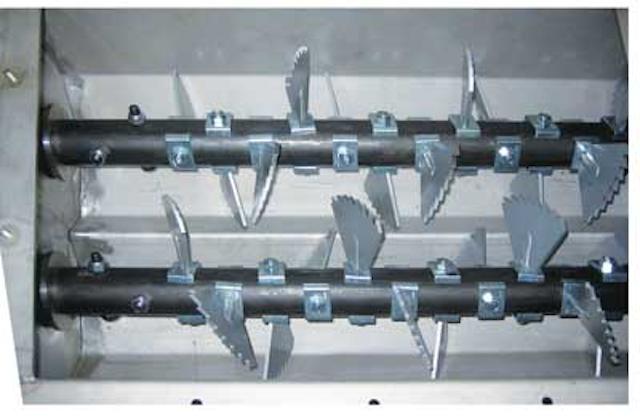 Sodimate's lime/sludge mixer has orientable paddle blades that efficiently mix lime and dewatered sludge. The unit can be combined with sludge conveyors, sludge pumps and lime feed systems for an effective sludge stabilization process (Class B). Its stainless steel construction makes it versatile for many harsh municipal applications. The mixer comes in different sizes and can mix from 0.5 up to 15 tons/hr of dewatered sludge and can also be trailer-mounted for remote treatment areas.
Sodimate Inc.
www.sodimate-inc.com
---
Twin shaft grinders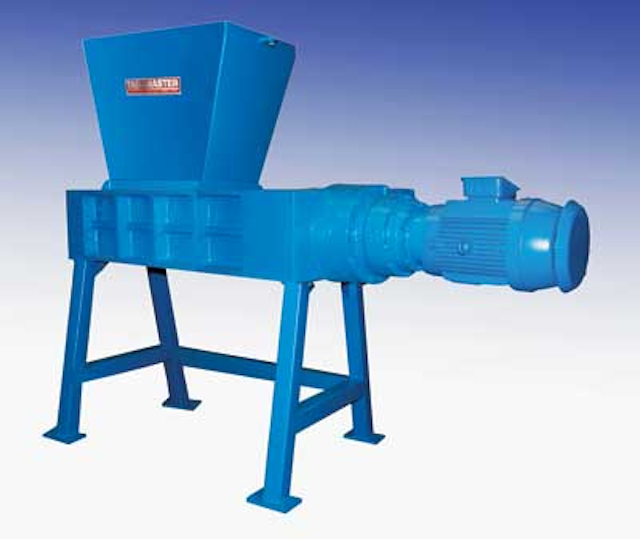 Taskmaster TM8500 series inline grinders employ a powerful twin-shaft mechanism to quickly reduce sewage and sludge solids to fine particles in pipeline systems. These processors feature a drop-in housing, allowing for removal of the unit's entire working components for maintenance. The grinders employ one-piece cutter cartridges that replace banks of weak individual cutters and spacers. The result is a durable grinder with a resistance to cutter and spacer cracking.
Franklin Miller Inc.
www.franklinmiller.com
---
Sludge scraping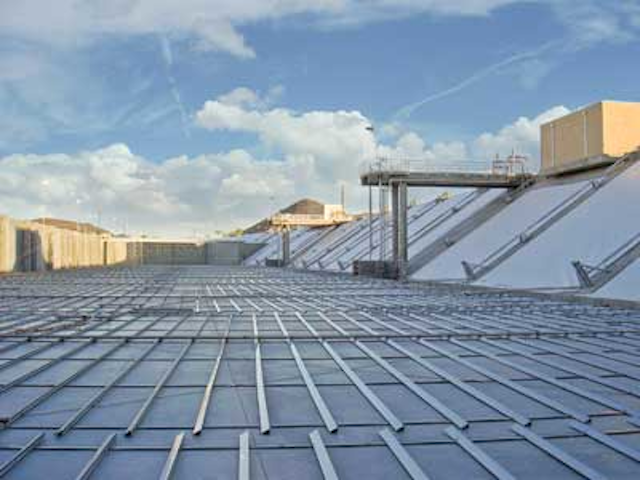 The Zickert Shark™ provides an innovative solution for sludge scraping in rectangular tanks and lamella plate clarifiers. The concave faces of its sections transport the sediment toward a sludge pit. During the return movement, the wedge-shaped parts slide under the sludge blanket, providing continuous and uninterrupted transport of the sludge. The scraping system can be used in wastewater treatment plants, drinking-water purification plants and industrial processes. Designed for continuous sludge transport, it has few moving parts and performs well in all sedimentation processes, including grit chambers.
WesTech Engineering
www.westech-inc.com
More WaterWorld Current Issue Articles
More WaterWorld Archives Issue Articles