Product Showcase
Collection of new products of special interest to the municipal water and wastewater markets.
Jul 1st, 2013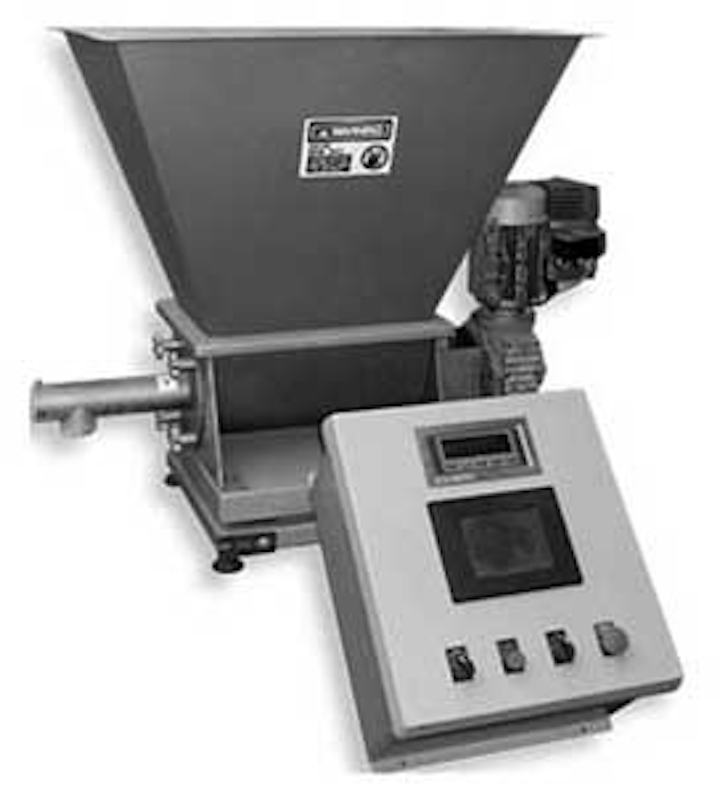 Rupture disc
Continental Disc Corporation's HPX-Ta™ Rupture Disc and the Higher Pressures for the HPX® Rupture Disc is a Tantalum semi-circular, scored-reverse-acting rupture disc designed for use in highly corrosive media, such as bromine, chlorine, HCL, nitric acid, or sulfuric acid. Higher pressures are available in 1" to 3" sizes with burst pressures up to 2,000 psig (138 barg). Flow optimization of the HPX holder and rupture disc assembly is characterized by best-in-class certified KR factors of 0.29 for gas/vapor relief or 0.38 for liquid relief.
Continental Disc Corporation
www.contdisc.com
---
Dry solids feeder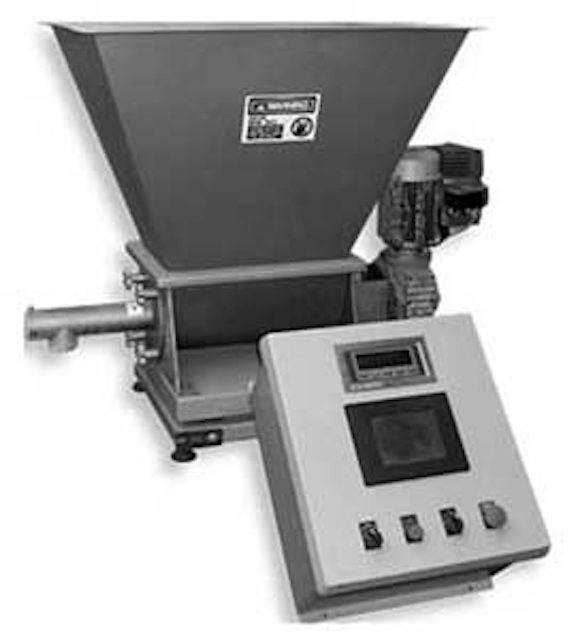 "Better-Weigh®" Batch/Continuous Weigh Feeders by Metalfab are designed to provide feeding in either batch or continuous mode depending on the feeder's control electronics. In batch mode, the batch controller is used to control the fast (bulk) and slow (dribble) speeds of the feeder. Accuracies of ±0.5% can be easily achieved in 2 lb. or fewer batches, and ±0.25% with 3 lb. or greater batches with time spans of 30 to 90 seconds.
Metalfab, Inc.
www.metalfabinc.com
---
Utility management software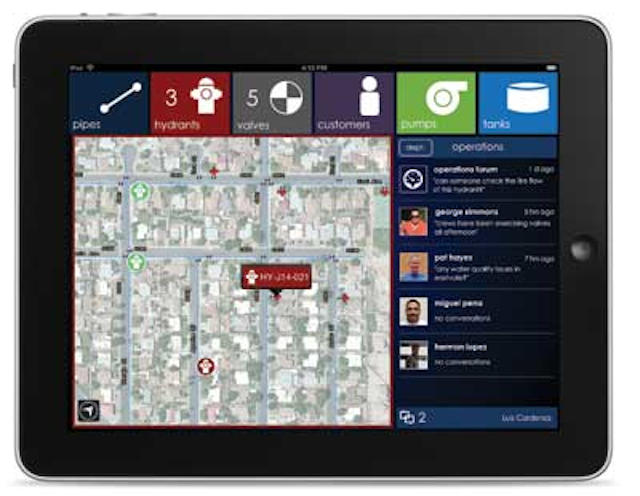 IDModeling, Inc. has released its flagship software, Sedarū® (See Data Run™). Sedarū connects water industry professionals, allowing them to share, analyze, and interact with data in new and inspiring ways. Sedarú is a real-time organizational software to drive water operations, streamline maintenance workflows, and reduce customer response time. Sedarū is for everyone within the utility to communicate with people and data to solve problems for customers, energy, water loss, regulatory compliance, and asset management.
IDModeling
www.idmodeling.com
---
Screening technology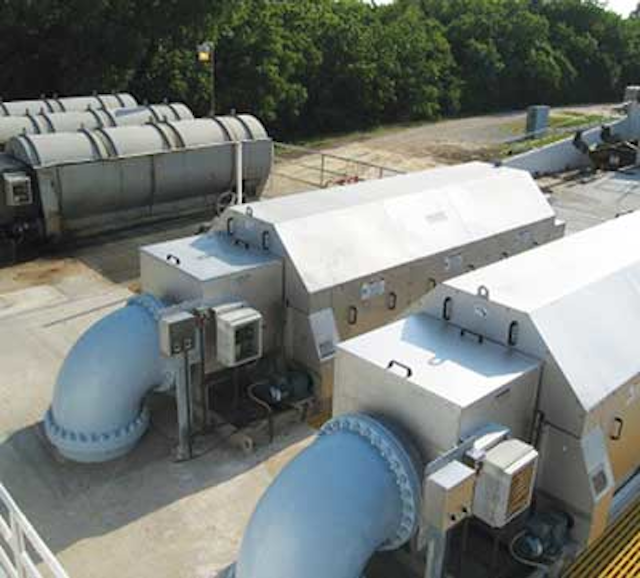 The Rotoshear® unit from Parkson is an internally-fed rotary wedgewire cylindrical screen for municipal wastewater pretreatment and primary treatment that operates with minimal attendance. There are 12 models with custom features specific to various applications. Opening sizes range from 0.010" to 0.100" (0.25 to 2.5 mm) and hydraulic capacities from 450 to over 13,000 GPM (102 to 2955 m3/h). The material standard is 304 stainless steel, but 316 and L grades are available as well. Heavy-duty models are available for heavy solids loadings.
Parkson
www.parkson.com
---
Ultrafiltration membrane
The Kruger XTREAM™ ultrafiltration membrane system incorporates a new membrane element by Dow Water and Process Solutions, the IntegraFlo 102-1100 module (DW102-1100), with 1,103 ft2 (102.5 m2) per element. The hollow fibers are constructed of the same chemically-resistant PVDF polymer used in previous modules and feature a packing density decrease at the potting ends due to improved module design. The fibers have a 0.03 μm pore size which facilitates removal of Cryptosporidium, bacteria, viruses, and particulates: up to 6.49 log removal of bacteria and up to a 2.3 log removal of viruses. The module has NSF/ANSI 61 and PDWE certifications, with plans to gain CADPH approval.
Kruger
www.krugerusa.com
---
Butterfly valve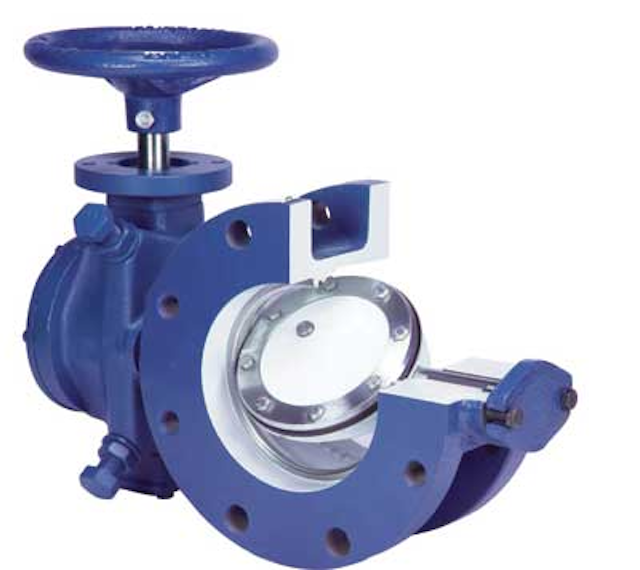 Val-Matic's American-BFV® Butterfly Valve features standard epoxy interior, continuous uninterrupted seating and the Tri-Loc™ seat retention system, allowing for field adjustment/replacement without the need for special tools or epoxies. The valve is offered in 150B and 250B AWWA Classes with flanged end connections in sizes 3"-144" and mechanical joint end connections in 4"-48". Wafer Style Butterfly Valves are designed with ANSI 125 flanges or ISO PN10 and PN16 flanges in sizes 4"-24". The valve fully complies with AWWA C504 and C516, certified NSF/ANSI 61 for drinking water and NSF/ANSI 372 Certified Lead-Free.
Val-Matic Valve & Manufacturing Corporation
www.valmatic.com
---
Flow meter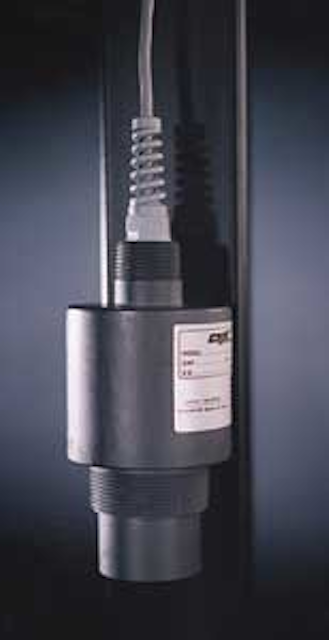 The Ultrasonic Level Systems from Eagle Microsystems can be configured for accurate measurement of tank level (USL-1000) or open channel flow (USF-1000). It utilizes an ultrasonic transducer coupled with a simple-to-use digital readout instrument that can be used to measure and display bulk storage tank level or volume, or open channel flow utilizing any common head producer such as a rectangular or V-notch weir or Parshall flume. Suitable for most water and wastewater applications, the unit provides a 4-20 mADC output and up to 3 user-configurable alarms. Optional RS485 output offers the potential for integration of level/flow monitoring into a plant-wide control network.
Eagle Microsystems
www.eaglemicrosystems.com