New Products
Collection of new products for the municipal drinking water and wastewater markets.
Sep 27th, 2013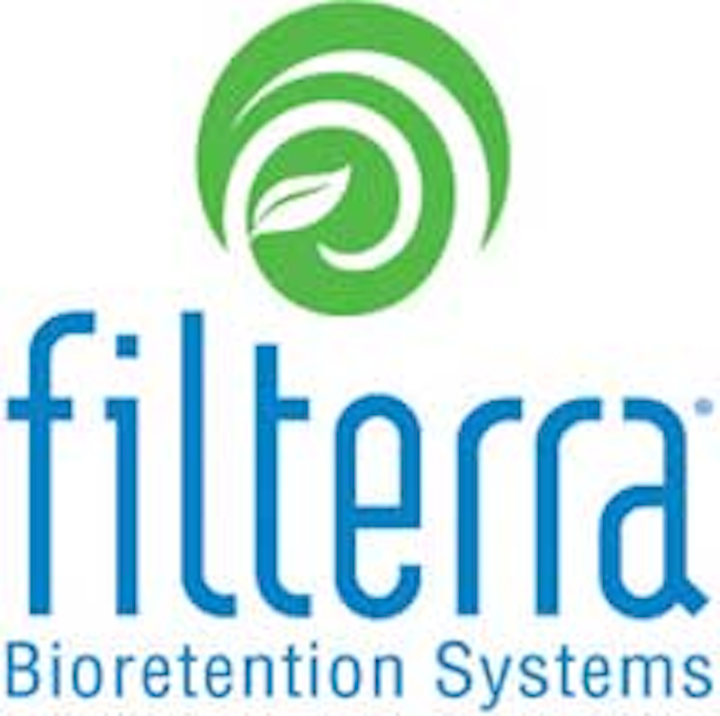 Bioretention systems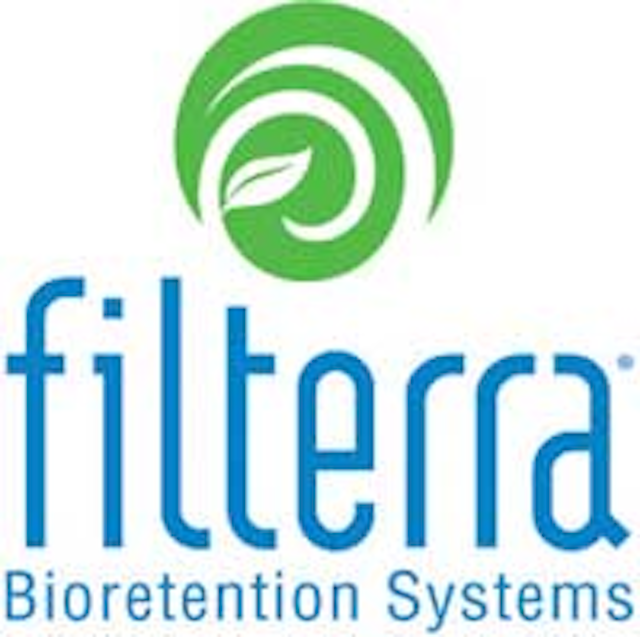 Compared to traditional bioretention systems, Filterra Boxless can save up to 33% on installed cost with a footprint one-fifth the size, provide 100% of the stormwater quality performance and offer quantity bypass to boot. The micro-bioretention cell can also be installed into a site's overall landscape plan. Features include 0.5% of the drainage area, pollutant removal rates similar to traditional bioretention, scour-free operation during bypass conditions, and the same Filterra media used in TARP & TAPE tests. They are also field-proven with >5,000 installations in 32 states.
Filterra, a division of Americast
www.filterra.com
Data monitoring

Select Energy Services announced AquaViewTM, a suite of services that efficiently monitor water at various stages of the completion process through real-time, wireless technology. The suite's instant monitoring capabilities allow Select to respond immediately to on-site issues before emergencies arise. AquaViewTM capabilities include pit and reservoir hydrographic surveys utilizing SONAR remote control and GPS real-time data; data delivered to a secure portal offering current and historical data; real-time water quality reporting; and mapping and Geographic Information Systems (GIS) support. The system can transmit data with enabled access through computers, smart phones, tablets, and text messages.
Select Energy Services
www.selectenergyservices.com
Stainless steel connectors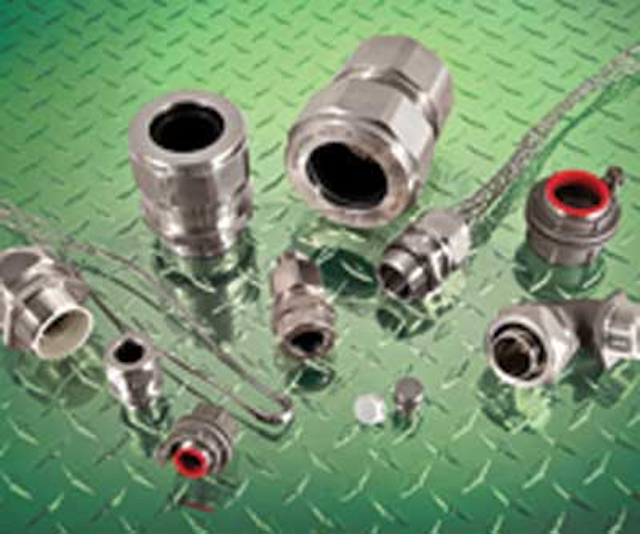 Remke Corrosion Resistant Stainless Steel (CRSS) Connectors include standard cord connectors, liquid-tight conduit fittings, watertight conduit hubs, jacketed metal-clad cable connectors, and ventilation plugs. Manufactured to perform in the toughest applications, Remke's connectors provide the greatest durability against corrosion, harsh climatic conditions, harmful environmental influences, and high humidity. These connectors are also recommended for use in wash-downs or high-moisture environments. More sizes are in stock of standard Type 304 Stainless Steel Cord Connectors with Type 316 available upon request. These connectors are rated NEMA 4, 4X and 12.
Remke Industries
www.remke.com
Turbidity analyzer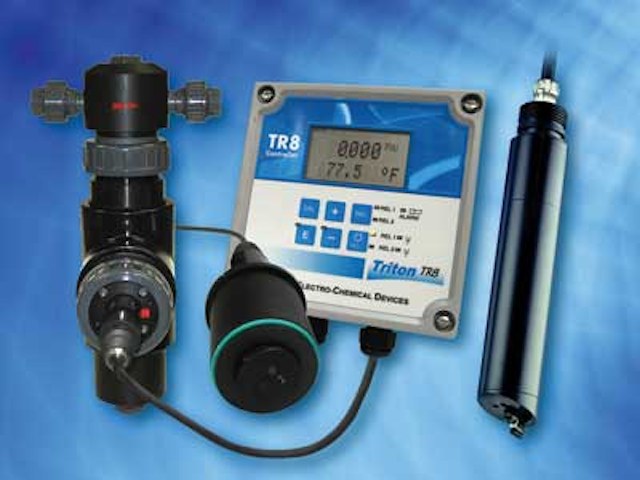 The Triton TR8 Clear Water Sensor from Electro-Chemical Devices is ideal for all phases of drinking water processing including filter backwash. The sensor operates over wide measurement range with output available in multiple units: 0.000 to 9,999 FNU, 0.00 to 3,000 ppm, 0.0 to 3.0 g/L, or 0 to 20 percent. It features an error rate of less than 5% of reading with repeatability greater than 1% percent of reading. Its assembly relies on a long life near an infrared LED light source (880 nm) and the 90-degree scattered light method in accordance with ISO 7027/EN 27027.
Electro-Chemical Devices
www.ecdi.com
Pressure transducers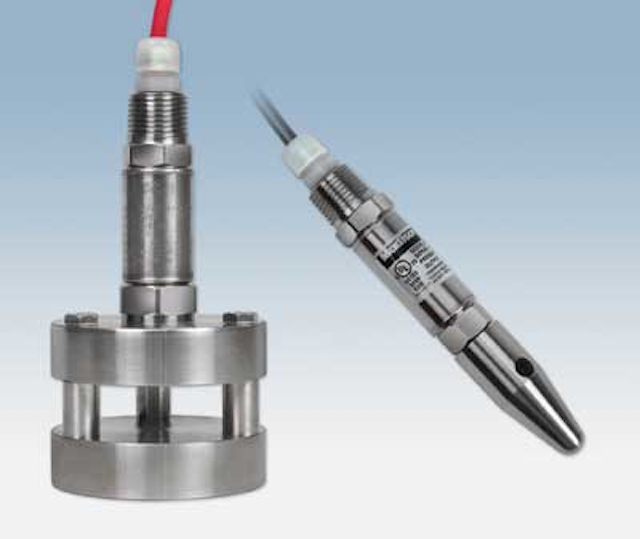 Madison Company announced that its MAD4500/4510 and MAD4520 series of Submersible Pressure Transducers now feature a standard 1/2" male NPT conduit connection. Madison's Hydrostatic Pressure Level Sensors are approved to UL/cUL913 (CSA 157) Class I Div 1, Groups C and D for use in intrinsically safe areas with an approved barrier. They are ruggedly constructed from high-strength stainless steel and are suitable for harsh environments, both indoors and outdoors. They are ideal for groundwater level depth measurement; earthen and concrete dams; liquid tanks; gasoline and diesel fuel tanks; irrigation; and wastewater canals. The sensors utilize diaphragm technology and solid-state design that provide high accuracy, reliability and versatility in various vessel configurations with liquid pressure up to 100 PSIG.
Madison Company Inc.
www.madisonco.com
Chlorine, turbidity measurement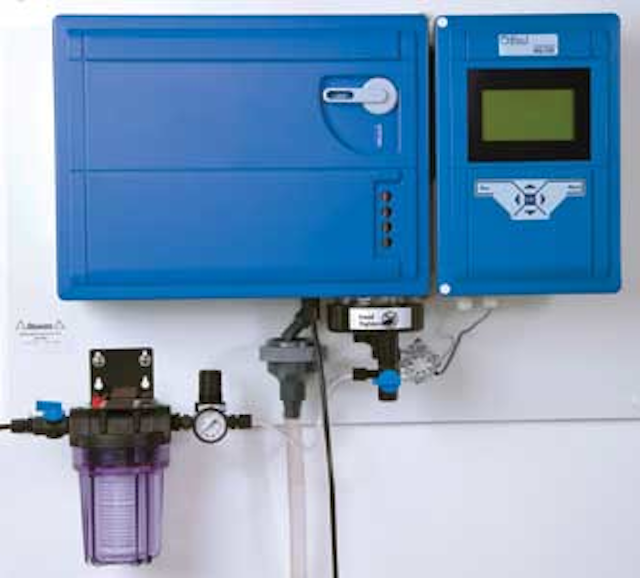 Municipal networks and industries that require high-precision monitoring of their water systems are able to significantly cut costs and maintenance with Blue I Water's HYDROGUARD® HG-702 TurbiPlus, a 2-in-1 water analyzer that combines turbidity and chlorine measurement in one water sample. The technology employs the multi-angle nephelometry white light (90°) turbidity measurement and the colorimetric DPD (N,N-diethylp-phenylenediamine) chemistry measuring free and/or total chlorine. The analyzer also allows additional measurements in a single system, such as pH, temperature, conductivity, flow, and control. It's ideal for water sources; municipal water treatment and distribution networks; cooling towers; the power industry; the food and beverage industry; and desalination plants.
Blue I Water Technologies
www.blueitechnologies.com
Process control
Yokogawa Electric announces the release of CENTUM® VP R5.03, an enhanced version of the company's flagship production control system platform. New features include a wide area communication (WAC) router for control via public communications networks; enhanced batch functions based on ISA-88 that allow greater flexibility when accommodating changes in production procedures; easy integration with intelligent electric devices (IEDs) supporting the IEC 61850 communication protocol; and an eight-loop operation keyboard with sets of dedicated function keys that can be used to simultaneously adjust eight control loops.
Yokogawa Corporation of America
www.yokogawa.com
Butterfly valves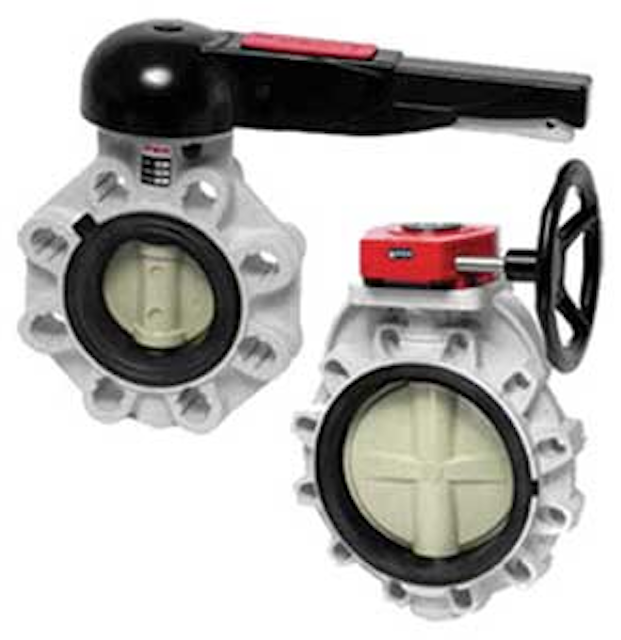 Assured Automation's FK Series polypropylene butterfly valves offer strength and chemical resistance in highly-corrosive environments and process flow contions. This versatile industrial valve features double self- lubricating seals, direct actuator mount capability or the option of a lever handle or gear box. A stainless steel "insert" lug version provides full bidirectional operation, allowing disassembly of the downstream flange connection without the integrity of the upstream line. They are available in 1 1/2" to 12" line sizes with wafer or lug end connections. The company's FE Series PVC butterfly valves also incorporate many of the features of the FK Series.
Assured Automation
www.assuredautomation.com
Pressure gauge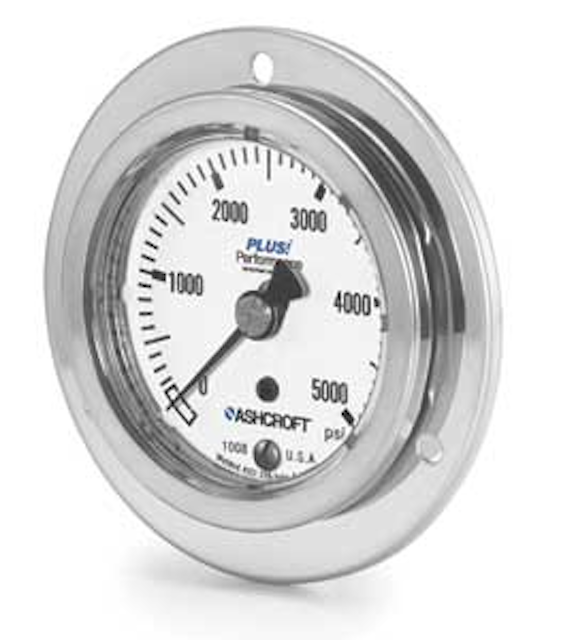 The new Ashcroft® Type 2008S panel builder's gauge incorporates exclusive, field-proven performance features into a rugged, all- welded, front-flanged pressure gauge. The gauge dial measures 63 mm in diameter and combines stainless steel wetted parts and a case along with the patented PowerFlex™ spring suspended movement to ensure superior reliability and longevity. Liquid fill and PLUS! Performance™ are also available to dampen potential pointer bounce caused by vibration and pulsation. The Ashcroft® 2008S is ideal for monitoring pressures in a wide variety of installations, including oil and gas control panels.
Ashcroft Inc.
www.ashcroft.com
Static mixer
Chemineer is offering the Kenics® UltraTab™ static mixer designed for turbulent flow applications where a high degree of mixing is required in a compact space. The Kenics UltraTab provides a combination of advantages, from its compact installation space requirement to its complete blending in short distances downstream of the mixer and low pressure drop through the mixing element. Compact design and short mixing length minimizes pipe lengths and optimizes the efficiency of the plant layout, and low pressure drop through the UltraTab element enhances process energy efficiency and saves pump energy. Sizes range from 2" to 60"+.
Chemineer Inc.
www.chemineer.com
Filter cartridges
Hayward Flow Control announces the expansion of its Pleated Filter Cartridges to complement the CFLV Series filters. Manufactured in either polypropylene or cellulose media, the new cartridges provide high-surface filtration and comprehensive service life. The cartridges are designed for use with Hayward's CFLV and MFLV cartridge adapter kits and are ideal for multiple liquid purification requirements.
Hayward Flow Control, a division of Hayward Industries
www.haywardflowcontrol.com
Shark grinders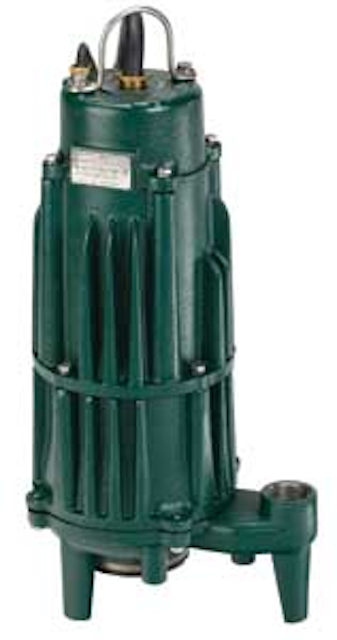 With models available from 1 to 7 1/2 HP, Zoeller Engineered Products offers a broad line of grinder pumps. Cool run design technology effectively disperses heat, promoting longer service life. The units are available with multiple discharge configurations and wet end designs, providing unequaled selection flexibility. Some models feature the unique Zoeller bidirectional cutter design, preventing most cutter jams, and the hardened stainless steel star cutter rarely requires replacement.
Zoeller Company
www.zoellerengprod.com
Liquid polymer system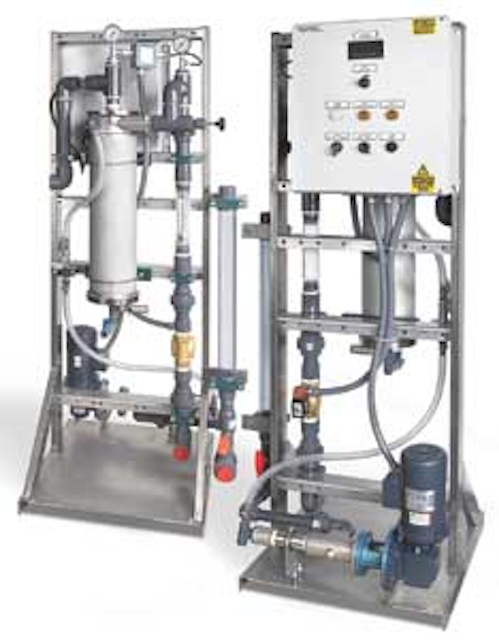 Fluid Dynamics' dynaBLEND™ Liquid Polymer Dilution/Feed System eases the task of blending liquid polymers for wastewater processes with its ability to effectively activate all types of liquid polymers. The dynaBLEND's non-mechanical mixing chamber also delivers an unequalled degree of reliability when compared to other technologies. The system also features an injection check valve designed with easy disassembly and inspection in mind, which eliminates many of the maintenance concerns that affect other systems.
Fluid Dynamics, of Pump Solutions Group
www.psgdover.com
Mobile workforce management
Clevest announced the availability of its mobile workforce management software solution (WWFM). Clevest's MWFM 5.0 advances the user experience of workforce management software by augmenting the connection between the field and the office, enabling utilities to improve service response times and promote overall grid resilience. This release provides an HTML5 browser-based interface to better manage work and mobile workers against a map-based view of their vehicles and asset infrastructure. It also incorporates new safety timers for a comprehensive offering that answers critical industry requirements to provide enhanced safety for utility workers and the public.
Clevest Solutions Inc.
www.clevest.com
Water quality probes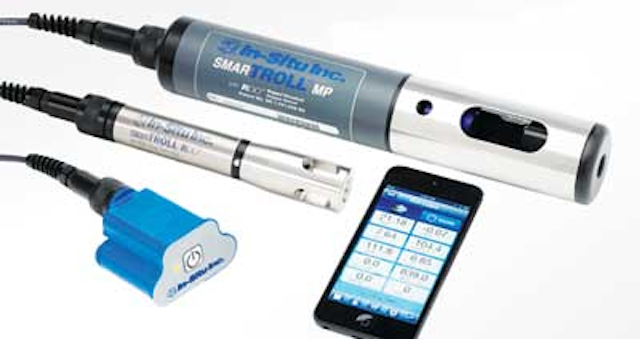 In-Situ® Inc. announced two new water quality handheld probes for the environmental market. Environmental professionals can use the new smarTROLL™ Handheld Instruments to spot-check natural surface waters and effluent waters and to conduct groundwater quality sampling. The unique iSitu™ App, designed to run on iPhone®, iPod touch® or iPad®, makes it easy for users to email data instantly to their contacts, tag sites with photos and GPS coordinates, quickly calibrate sensors, and log data to their smartphones. By using readily-available smartphone technology instead of proprietary meters, environmental professionals reduce their overall cost of ownership. In-Situ's water quality sensors are extremely durable, hold calibrations for long periods of time and require minimal maintenance. For example, In-Situ's optical dissolved oxygen sensor (RDO® Sensor) withstands daily use, requires infrequent calibration and uses EPA- approved methods. NPDES permit holders can use both probes for reporting purposes.
In-Situ Inc.
www.in-situ.com
Rugged tablet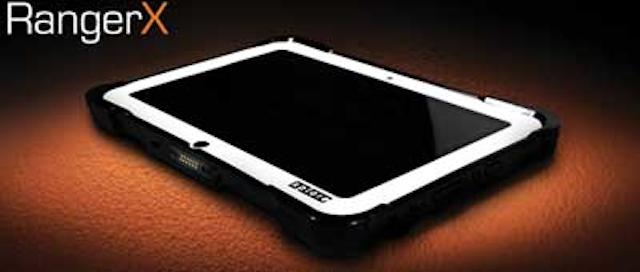 Xplore Technologies has introduced the RangerX, blending sleek versatility with Xplore's powerful rugged performance. The new lightweight tablet provides large storage capacity, has a brilliant outdoor viewable display and is certified as fully rugged, holding both IP65 and MIL-STD 810G ratings. The 10.1-inch tablet is ideal for field service applications in industries such as utilities, energy, warehousing, logistics, transportation, and public safety.
Xplore Technologies Corp.
www.xploretech.com
Drinking water flushing
Innovyze announced Generation V10 of InfoWater UDF, its geocentric solution for unidirectional flushing of drinking water distribution systems. By removing stagnant water along with mineral and sediment deposits that accumulate over time, the process effectively restores hydraulic capacity and improves water quality. InfoWater UDF can help utilities improve water quality by restoring the disinfectant residual, reducing bacterial regrowth, dislodging biofilms, removing sediments and deposits, controlling corrosion, restoring flows and pressures, eliminating taste and odor problems, and reducing disinfectant demand throughout the system. These benefits prolong the life expectancy of the distribution system as they reduce the potential for waterborne disease outbreaks.
Innovyze
www.innovyze.com
Gas shutoff system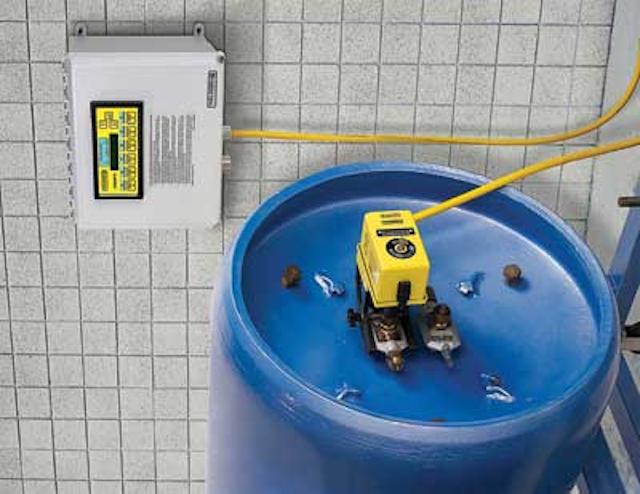 The new Hexacon Model III control system from Halogen has an optional programmable relay interface module and SCADA informational output to provide active and timely notifications. The new optional second battery provides for quicker and more reliable valve closures. The microprocessor system applies a torque of 30 foot-pounds or 50 foot-pounds for test or emergency valve closures for up to six-cylinder and ton-container valves. With a SCADA option, the system provides actuator closure status and error codes to quickly analyze problems and to take corrective action.
Halogen Valve Systems Inc.
www.halogenvalve.com