Product Showcase
Collection of new products of special interest to the municipal water and wastewater markets.
Apr 1st, 2013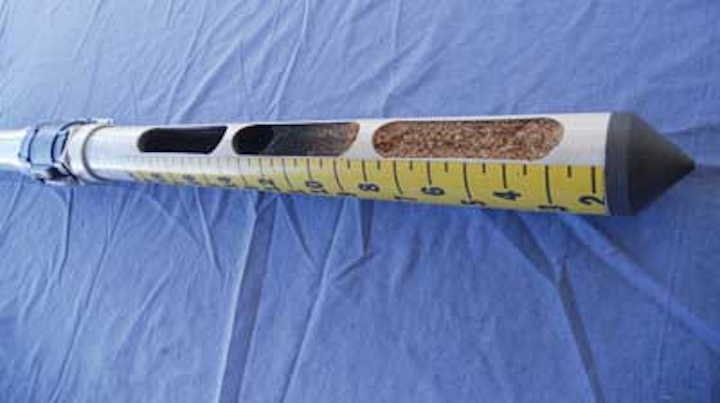 Media sampling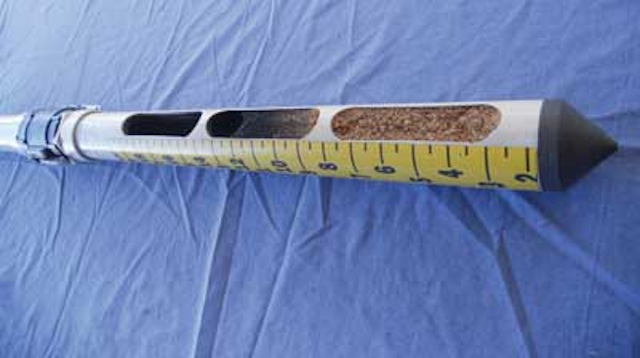 The Filter Judge by Lamar Solutions provides a surface water treatment plant operator a fast, safe, and accurate means of taking a core sample of gravity filter media. The sampler allows the operator to determine the depth of each layer of media, check for the presence of mudballs, and to help troubleshoot the underdrain.
Lamar Solutions
www.filterjudge.com
---
Metering pump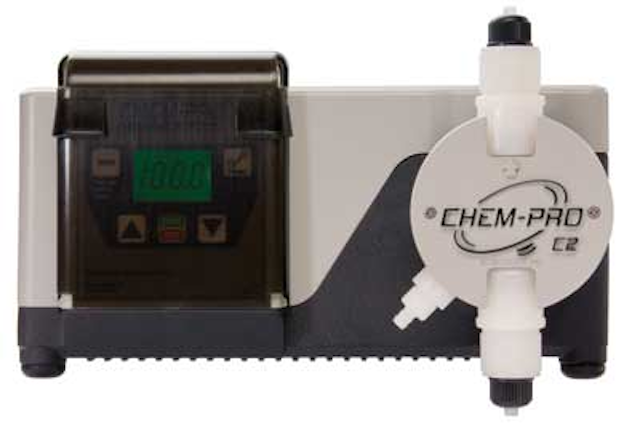 The newly redesigned Chem-Pro® C2 Diaphragm Metering Pump from Blue-White has a broad range of capabilities. The new design begins with a larger pump cover which allowed the company's engineers to increase the size of the control pad and make it more intuitive. There is also a protective snap-on cover for the control pad. Additional new features include: Remote Start/Stop is standard on all Chem-Pro models; 4-20mA output is available; upgradeable firmware; large single piece junction box – 40% larger than previous models, terminal block connectors are inside the junction box and include additional junction box ports for external wiring; Profibus, Profinet, Ethernet, Etc. are available.
Blue-White Industries
www.blue-white.com
---
Static mixer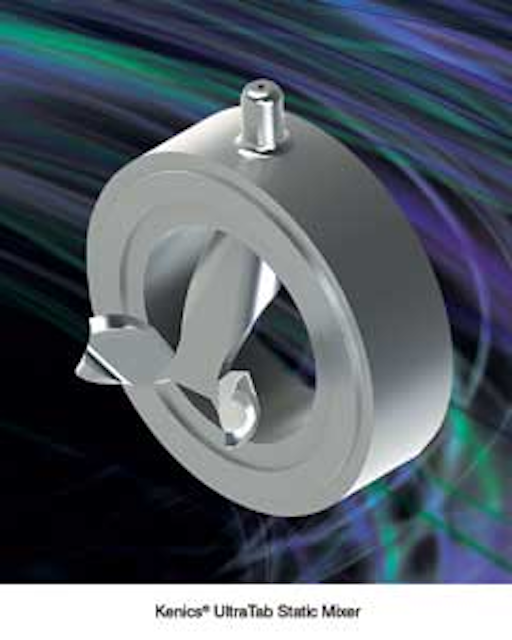 Chemineer is offering the new Kenics® UltraTab™ static mixer designed for turbulent flow applications where a high degree of mixing is required in a compact space. The new mixer provides a combination of advantages from its compact installation space requirement to its complete blending in short distances downstream of the mixer and low pressure drop through the mixing element. An integral wall injector upstream of the mixing element forces flow stream additives through the high energy dissipation region created by the mixing element, which provides superior mixing efficiency. Low pressure drop through the UltraTab element enhances process energy efficiency and saves pump energy.
Chemineer Inc.
www.chemineer.com
---
Single gas monitor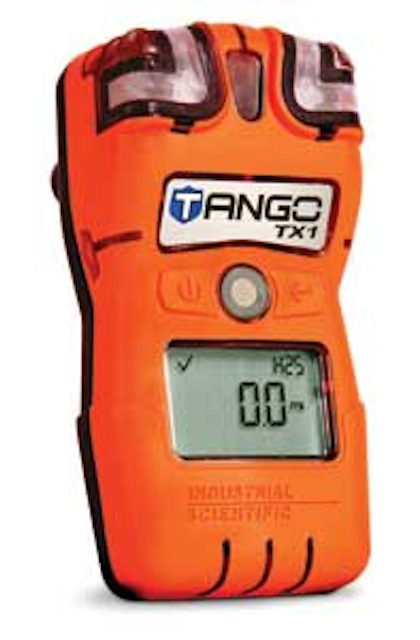 Industrial Scientific has introduced the Tango™ TX1 single gas monitor. The monitor features a three-year runtime and patent pending DualSense™ Technology increases worker safety, regardless of bump test frequency, while reducing overall maintenance costs. The monitor detects carbon monoxide, hydrogen sulfide, sulfur dioxide and nitrogen dioxide. The DualSense Technology includes two of the same type sensors for the detection of a single gas. The two sensor readings are processed through a proprietary algorithm and displayed as a single reading to the user.
Industrial Scientific Corp.
www.indsci.com
---
Pressure gauges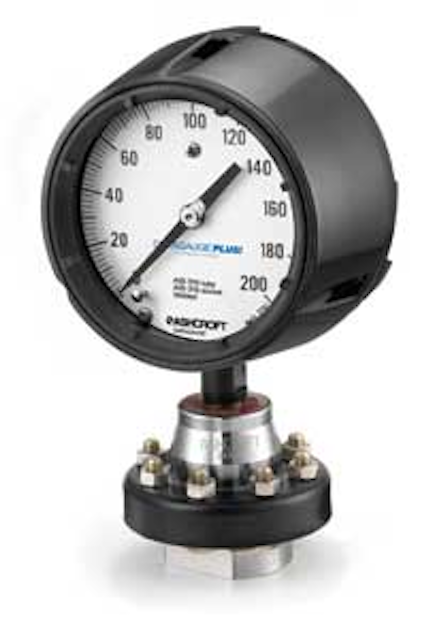 The Ashcroft type 1279 Duragauge® pressure gauge coupled with types 100 or 200 diaphragm seals ensure long life and high reliability despite harsh pressure media. A stainless steel movement and the as-welded Duratube™ Bourdon tube equip the gauge for countless pressure cycles without failure. This solid front, 4 ½" pressure gauge is available in dry, liquid filled or with the Plus!™ option to steady the pointer and protect the movement from vibration/pulsation without a liquid fill. A wide choice of process connections, wetted materials and an optional flush port allow the gauge/seal combination to be used in nearly any caustic media application up to 5000 psi.
Ashcroft Inc.
www.ashcroft.com
---
CPVC piping

Made from non-corrosive high-performance chlorinated polyvinyl chloride (CPVC), Corzan pipe and fittings work to resist the degrading effects of corrosion to pipes, valves and fittings caused by chemicals and microbes at water and wastewater treatment plants. Ideal for primary, secondary and advanced wastewater treatment, as well as wastewater odor control, desalination systems and water treatment, CPVC systems provide a balance of properties that can help reduce capital and life-cycle costs. The pipe and fittings are available in a variety of sizes up to 24 inches and meet or exceed NSF International standards for potable water safety.
Corzan Industrial Systems
www.corzancpvc.com

More WaterWorld Issue Articles
WaterWorld Articles Archives