Products-Services Odor Control
Collection of Odor Control products and services.
Apr 1st, 2013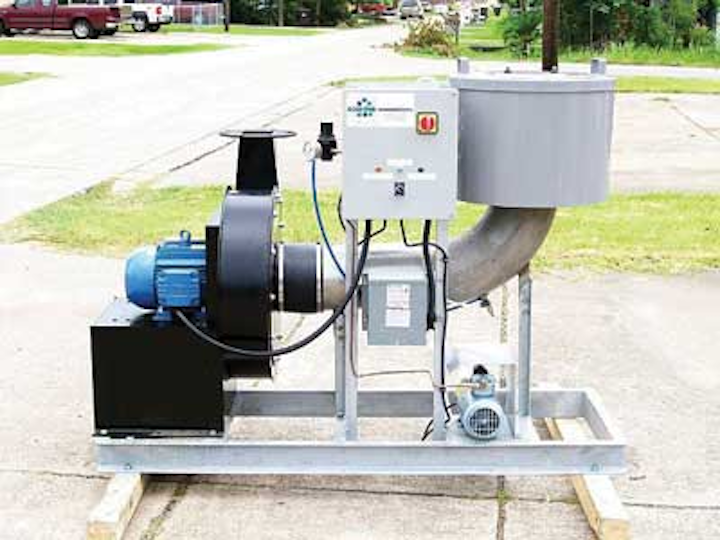 Collection of Odor Control products and services.Odor abatement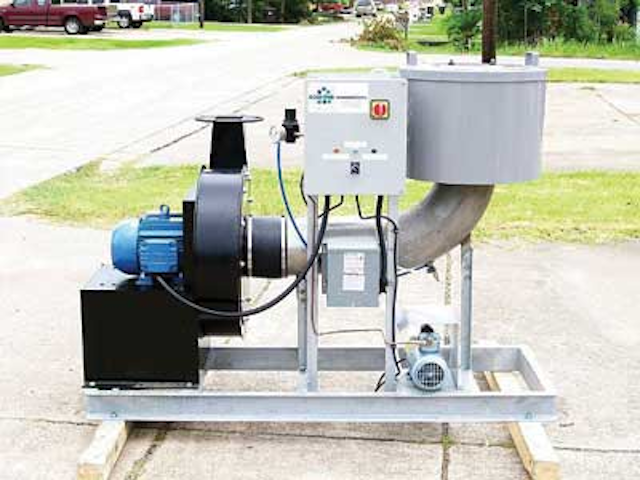 OMI Industries' Ecosorb® employs a proprietary blend of natural ingredients to eliminate industrial odors without the need for harsh chemicals or masking fragrances. The product can be delivered using existing hardware (e.g., scrubbers), or via a custom solution designed to suit specific needs. New to OMI's industrial equipment lineup, vapor phase delivery systems bring efficiency and reduced capital expense to end-users. Vaporization provides an environmentally friendly option for the delivery of Ecosorb odor control products in dry mist form. A PLC-based touch screen allows users to set auto sequence start up, to see real time airflow rates, and to control liquid flow.
OMI Industries
www.omi-industries.com
---
Biological odor control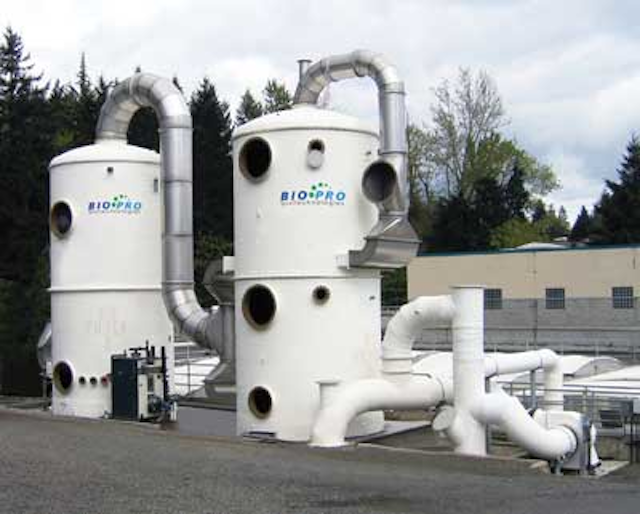 The Bio-Pro® biological odor control system is designed to remove H2S and reduced sulfur compound (RSC) odors generated during the treatment of municipal wastewater at pump stations, headworks and dewatering applications. The system uses the patented Bio-AirSphere™ media technology, a combination of synthetic and organic medias that provides the proper environment for promoting bacteria growth to eliminate odorous compounds.
Met-Pro Environmental Air Solutions – Duall
www.mpeas.com
---
Odor monitoring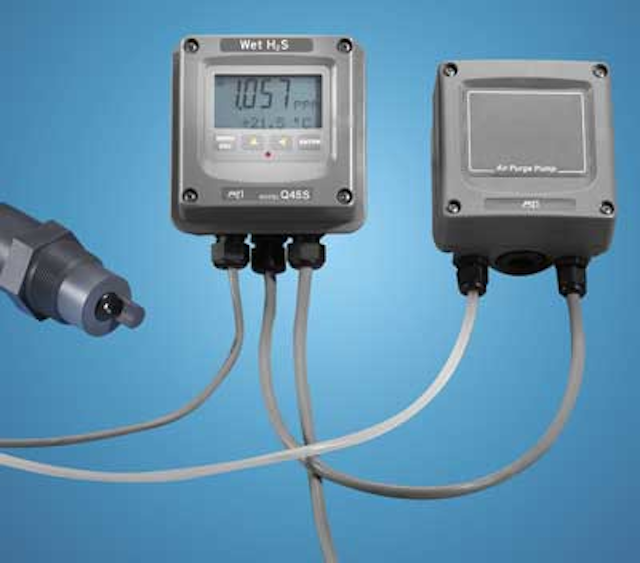 ATI's designated model Q45S is an odor monitoring system that uses the company's standard Q45 electronics package in conjunction with a special "Wet H2S" sensor. Measurements may be made either at the inlet to scrubber systems where concentrations can run as high as 200 PPM, or at the outlet where concentrations are ideally down below 0.5 PPM. Special sensor configurations are available for either duct insertion or flowcell use. An optional air-purge system controlled by the transmitter will periodically deliver a blast of air across the critical sensor surfaces to remove water droplets. This system insures a clear gas diffusion path to the sensor and reliable measurements on a continuous basis.
Analytical Technology Inc.
www.analyticaltechnology.com
---
Hydrogen sulfide removal
Filtronics offers several technologies to effectively remove sulfur odors. Which method to use depends upon existing circumstances and the particular characteristics of the water. There is no one-size-fits-all system because the degree of concentration of the hydrogen sulfide, other contaminants present, geographic location, and additional factors will produce different challenges in the treatment required. The company's H2S Transformer is a simple solution that treats flows from 10 to 250 gpm and more, is skid mounted, includes a control panel, and produces zero discharge.
Filtronics
www.filtronics.com
---
Odor control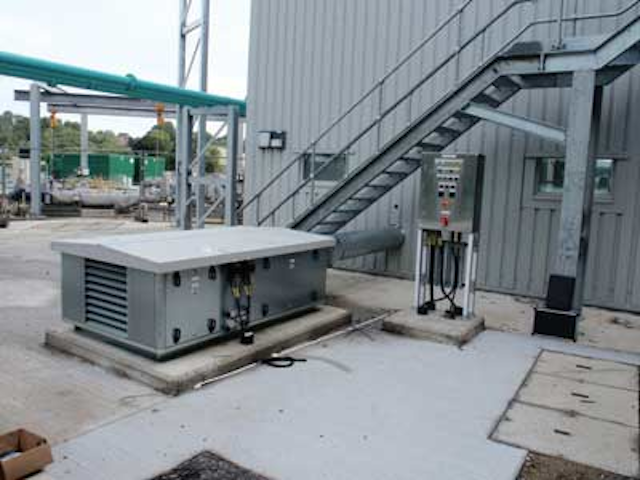 CSO Technik's Terminodour odor control system is now available in the USA, Canada and Mexico exclusively through Kusters Water, a division of Kusters Zima Corp. The system neutralizes odor in situ by supplying ionized air into the building where it reacts and oxidizes odors while maintaining a healthy working environment for operators and reducing corrosion. The system uses no water, chemical or media which minimizes capital and operational costs in dealing with spent media or consumables.
Kusters Water
www.kusterswater.com
---
Odor monitoring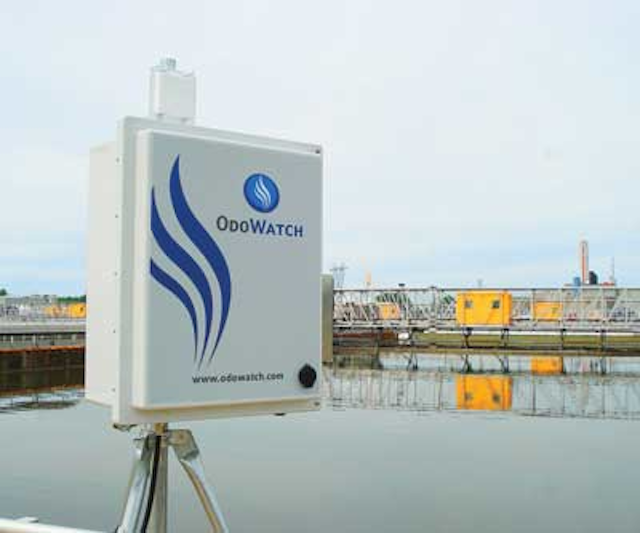 Kruger has introduced the new OdoWatch® 3.0 system. This is an enhancement to the OdoWatch real-time odor monitoring system which helps wastewater treatment plants stay on top of nuisance odors, preventing odors before they become a problem to the surrounding areas. New EPA approved AERMOD modeling follows the odor plume over complex terrain, allowing plants to track odors more efficiently. The odor monitoring system can alert operators when odors from a plant approach areas outside the predetermined parameters.
Kruger, a Veolia Water Solutions & Technologies company
www.krugerusa.com

More WaterWorld Issue Articles
WaterWorld Articles Archives